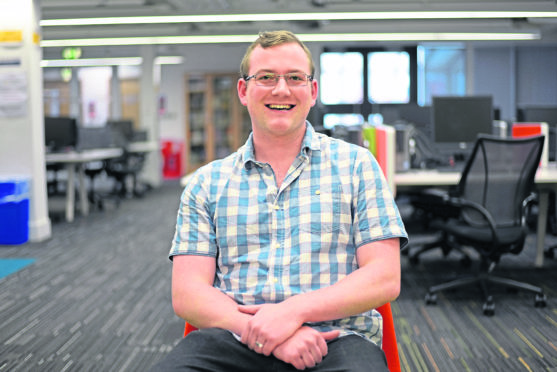 If anyone with a stammer wants proof it won't hold them back, Adam Black is the man to look to.
The young Scotsman was recently presented with the British Empire Medal for his services in raising awareness of stammering.
And Adam, who once felt it would be easier just to stay in the background and not reveal his stammer, now teaches large classrooms full of kids.
"It was quite a small affair, a family-only job really," says Adam, who received his medal from Lord-Lieutenant Colonel Peter McCarthy.
"There was a nice speech about how this affects 70 million people and how we are doing our bit to try to help.
"I am teaching now in Williamwood School in East Renfrewshire, which is a big change because I was in a wee special school before, which only had 30 children.
"I moved to this one, which has 1,800! I am teaching with the communications support service, which is for young people with autism.
"It was only in August that I moved there, and there were only three members of staff in my last school – this school has over 140."
As you can imagine, meeting and speaking before so many new faces can be quite a task for Adam, who says reading bedtime stories to sons Samuel and Toby helps him.
Does life with a stammer get easier as the years pass or is it always a struggle?
"I would say it definitely gets easier," he says, "in that I am now desensitised.
"It's just become a normal thing, that when I go somewhere new I will have to talk about it.
"But I have to say, in this school as in the other, the young people are fantastic. I spoke to 1,800 pupils at assembly, and it was just great.
"Nowadays, I'd say I don't meet anybody who would actively take the mickey out of me. Maybe once a month or so, in the shops, there might be someone who has a laugh or a giggle.
"It is normally a nervous laugh. But it's less and less of an issue, and that is because of the way I approach it.
"I look at people when I'm speaking to them, make eye contact, whereas back in the day, before the McGuire Programme, I would have shifted my gaze and felt more of a victim."
A UK North Course Instructor with The McGuire Programme, Adam explains what it is all about.
"Dave McGuire's an American who founded it in 1994, based on 40 years of his experience," he says.
"The McGuire Programme involves me having a period of breathing every morning to warm up my diaphragm for speaking.
"In every speaking situation, I follow those instructions. We have a thing called approach avoidance, where if you feel you should speak, you speak.
"If you choose to avoid it, that causes problems for you later on. I still do that, and I also attend courses to help myself and others.
"They're having a course in Newcastle in February and I will be helping instruct that."
Adam reckons today's internet-based, impersonal world could bring problems.
"Things are a lot better these days, and schools are hyper-sensitive," he admits.
"But so much of kids' lives are now online, where you can appear really fluent and articulate. Then they go to meet people who see they're not really like that.
"Personally, I think everything is too easy, it's all self-service, you can just click things and avoid speaking."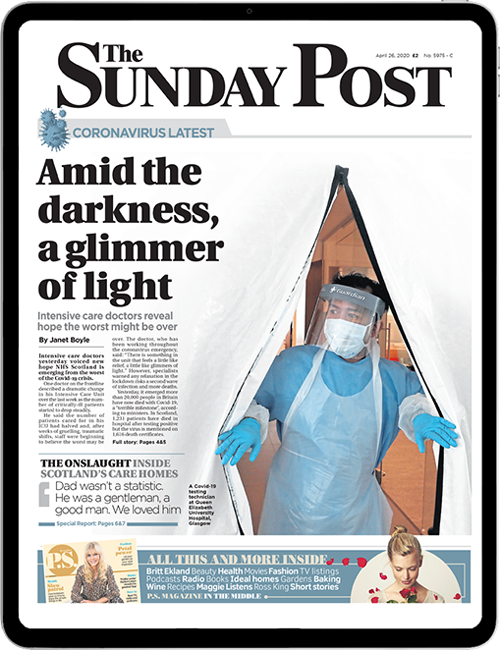 Enjoy the convenience of having The Sunday Post delivered as a digital ePaper straight to your smartphone, tablet or computer.
Subscribe for only £5.49 a month and enjoy all the benefits of the printed paper as a digital replica.
Subscribe