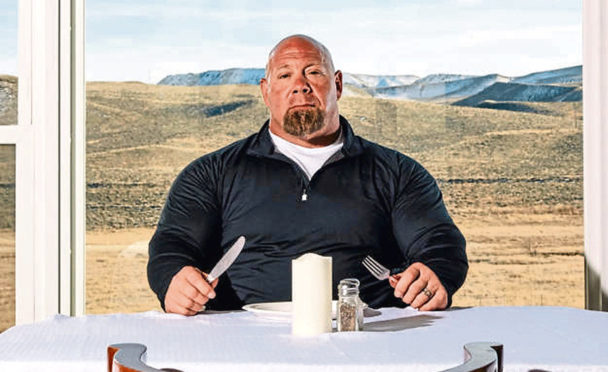 Christmas must be coming when Strongman shows begin to appear on the TV schedules.
And, as a precursor to the World's Strongest Man beginning in earnest next month, four of its best-known competitors have teamed up for a new series, The Strongest Man In History.
The seven-part documentary sees British strongman Eddie Hall, four-time champion Brian Shaw, Robert Oberst and Nick Best travel together across America, England and Scotland, uncovering the history of the strongman sport and taking on feats of strength from its history.
Nick Best, known as the Grandfather of Strongman because he's 51, says one of the highlights was visiting Scotland.
The quartet travelled to Braemar for its Highland Games and he was blown away by the spectacle.
"It was surreal – the history of the place, being somewhere the Queen goes, and the castle, which was outrageous," Nick said.
"It was so much fun having dinner there, eating haggis – although I wish I hadn't watched them making it before!
"And I loved wearing a kilt. I almost didn't want to take it off.
"It was great finding out about people like William Bankier (a Scottish strongman from the early 20th Century, known as Apollo, the Scottish Hercules) and giving them the respect they deserve.
"Learning about these men, and how they lived, made me love the sport so much more."
Remarkably, Nick, from Las Vegas, is the smallest of the four men at 6ft 2in and 22.5 stone. He consumes between 6,000 and 8,000 calories per day, burning just as many calories in his training sessions.
His injuries include eight compression fractures on his spine, two bicep tears, a torn calf, torn pectoral and two torn rotator cuffs.
He admits travelling around the world isn't easy when you're a strongman.
"Planes aren't built for people of size," he smiled. "Being stuck in a small seat is pretty brutal and you have to try to get up as much as you can. It's not comfortable, even in first class.
"Brian (6ft 8in, 31.5st) is by far the biggest – I don't know how he does it."
World's Strongest Man is more popular than ever in the UK, with a huge event scheduled for the 12,000-capacity SSE Hydro in Glasgow next year, and Nick believes the appeal is down to "people wanting to see what is humanly possible".
The ex-powerlifting champion added: "I'm having a great time in Strongman and I'll keep going until it's no longer fun.
"It's great I can still make the young ones sweat from time to time!"
The Strongest Man In History, History Channel, tonight, 9pm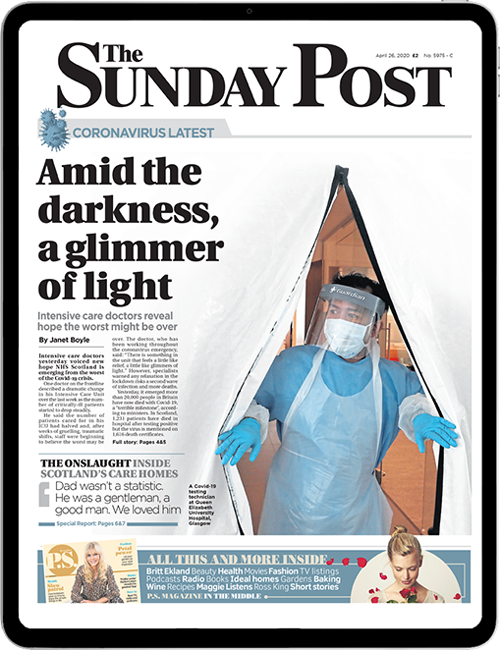 Enjoy the convenience of having The Sunday Post delivered as a digital ePaper straight to your smartphone, tablet or computer.
Subscribe for only £5.49 a month and enjoy all the benefits of the printed paper as a digital replica.
Subscribe