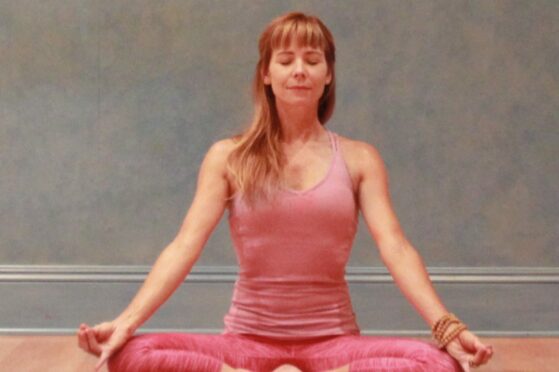 Digital healthcare can revolutionise the way patients are treated, and it is becoming increasingly popular with people seeking to tackle their ailments with online apps for everything from arthritis to anxiety.
But with experts saying there are around 350,000 health apps out there and claiming only 20% meet safety standards, how can users be sure of having the right app for the right illness and that it will help?
For those with mental health issues, trying to find the perfect tool to treat their specific condition within the plethora of possibilities is overwhelming. Which is safe? Which is effective? Which best protects personal data? And how can you be sure it does what it claims?
Aberdeen-based psychologist Dr Emma Hepburn warns that it is "a minefield" and the wrong choice may not only result in a lack of improvement, it can lead to despondency and, in extreme cases, harm. So, it's crucial to get it right.
Dr Hepburn, who works with NHS staff and is the author of self-help book A Toolkit for Emotions: 45 Ways to Feel Better, tells P.S: "Navigating the whole arena of mental health apps is very difficult. There is so much choice that it is hard to work out which ones are good, which ones are evidence based and how to use them. It is really confusing."
User ratings are not always reliable, she said because perceived benefits may not be accurate, could be biased or even false, with some users encouraging family and friends to give positive reviews.
"It is crucial the apps you choose are based on sound psychological and health-related principles. Then it is about finding one that works for you but is also about good quality, how your data is used and the usability of the app."
Dr Hepburn cited ScienceDirect, an online source for journals and articles on scientific, technical and medical research, which carried a piece on health apps. She said it found some "provided incorrect information on diagnostic terms and incorrect advice on what to do which was not based on evidence."
The psychologist told P.S: "This will not help you. It could lead to despondency in some cases, or it can be actively unhelpful, making you feel worse or even exacerbating your condition."
Titled "Smartphone apps for the treatment of mental health conditions: status and considerations", the article warned: "While research trials incorporate established protocols for managing risk and safety as part of their duty of care, the monitoring of (and response to) safety concerns may be less consistently implemented within publicly available apps.
"Inaccurate app content can also pose safety concerns. Content reviews of mental health apps report that apps developed by non-researcher and non-clinician teams do not strongly follow evidence-based guidelines and can, in rare instances, include unsafe information."
Dr Hepburn said: "There are some apps which are very well evidence based and recommended under clinical guidelines laid down by the Scottish Intercollegiate Guidelines Network (SIGN) and National Institute for Clinical Excellence (NICE) in England.
"One of the apps recommended under NICE is Sleepio, and I recommend it to my patients too. It was developed and researched by healthcare experts and has the best clinical evidence to show it works with sleep difficulties. I also recommend Mindshift CBT, Worry Tree and Catch It (Focus On Thoughts) which are quality checked by clinicians."
She said NHS Scotland recommended mental health apps can be found on its website, linked to its pages on specific conditions. Help is also available from Orcha (the Organisation for the Review of Care and Health Apps).
Founded by clinicians, it has assessed more than 17,000 apps and has a 100-strong team in the UK and the US. Dr Hepburn said: "Orcha rates apps on various criteria, such as if they work, whether they are evidence-based and clinician approved, and also on data. You can see which they rate as the best apps and those that are not recommended. You have to be a member, but it is free.
"The American non-profit PsyberGuide has an online consumer guide for digital mental health products and apps and rates them according to credibility, transparency, research base, and what it is targeting and its support and useability. These are the places to check that the apps you are using are right for you. These websites also help you find apps for specific conditions."
For more information log on to onemindpsyberguide.org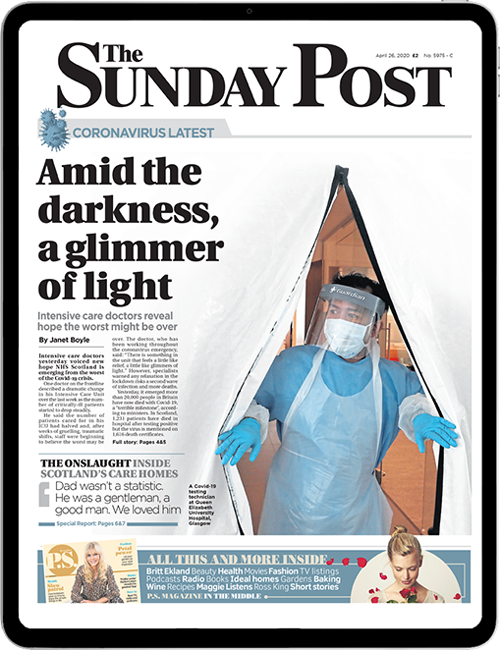 Enjoy the convenience of having The Sunday Post delivered as a digital ePaper straight to your smartphone, tablet or computer.
Subscribe for only £5.49 a month and enjoy all the benefits of the printed paper as a digital replica.
Subscribe