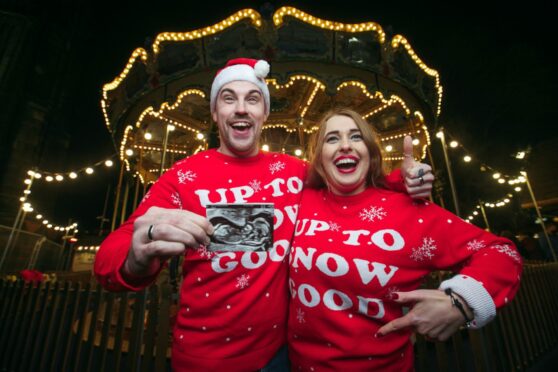 Shoppers braved wintry weather across Scotland yesterday as they brought a little Christmas cheer to embattled high streets.
However, while some stores were reporting decent footfall, concerns over the Omicron variant kept many shoppers at home on what is traditionally the busiest weekend of the year.
Trade groups said evidence showed online sales were booming and retail parks were busy, while city and town centres were much quieter than usual.
Stuart Mackinnon, of the Federation of Small Businesses in Scotland, said: "Anecdotally, footfall has dropped dramatically following the new public health messaging from the governments in Edinburgh and London. That's not surprising, with more people choosing to stay at home.
"Some food and drink independent retailers are still seeing steady trade, whereas independent shops where you might buy Christmas gifts seem to be down. The recovery from the pandemic and the associated public health restrictions will take years. Our message is that if you're limiting the amount of Christmas shopping you're doing, maybe do what little you are in the local shops on your doorstep."
British Retail Consortium chief executive Helen Dickinson said: "The rise of the Omicron variant, combined with Government work-from-home advice, has resulted in fewer visiting shops and high streets, particularly in large city centres.
"We are confident it can be a great Christmas for consumers, and retailers are pulling out the stops to keep staff and customers as safe as possible."
Colin Smith, chief executive of the Scottish Wholesale Association, whose members make up around 98% of Scottish food and drink retail channels, said: "All the indications were that this was going to be a bumper Christmas, because we've been in lockdown for nearly two years.
"However, the restrictions, especially on hospitality, are having a detrimental effect back up into our supply chain, and we're the ones sitting with the turkeys, Christmas puddings and mince pies, meant to service the restaurants and hotels.
"The biggest concern is whether further restrictions will ensue after the latest Cobra meeting or after Christmas. That would be a catastrophe for the industry."
Garry John Kane, manager of the Glasgow record shop Love Music, said: "It's the run up to Christmas when customers usually crowd our city centre shop. Being asked to distance effectively rations customers. Christmas is a time when we earn much of our revenue so these last-minute regulations are seriously bad news.
"We are near Queen Street station and customers used to come in before heading back from offices, so home working has hit us badly. We sincerely hope there will be business grants this time to help us."
Fiona Fabian, co-owner of Papyrus gift and cook shop in the city's Byres Road, said: "We had to close for almost four months at the start of the pandemic and lost money we will never get back so Christmas is a chance to help recoup that.
"We still have the screens, handwash and distancing guidance in the shop and when it becomes busy we will have to ask customers to queue outside, hopefully in dry weather."
Alison Henderson, chief executive of Dundee and Angus Chamber of Commerce, said: "People are working from home, and therefore I believe associated footfall for retail will be low.
"We have worked with Dundee city council to put local stands into the Christmas market with businesses coming in for a week at a time and footfall has been steady.
"But whether that's meaning people are around and about the High Street and are actually doing shopping, I'm not sure.
"In terms of hospitality businesses, it's absolutely dire, with many cancellations. Some people are asking for deposits back and others are saying they're going to rebook, and to keep the money for the time being."
Additional reporting: Janet Boyle and Steven Rae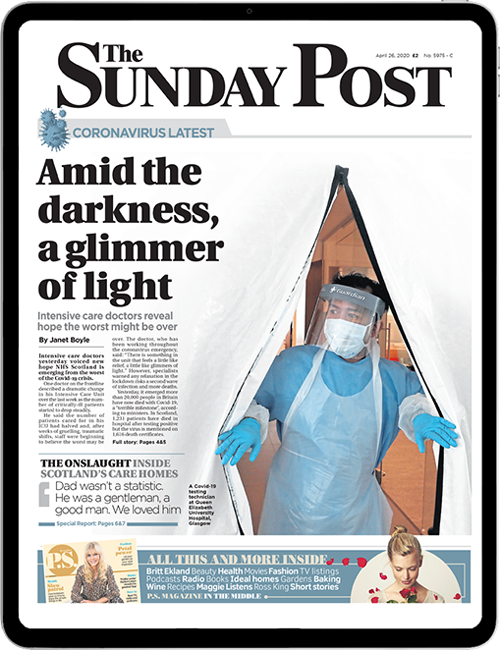 Enjoy the convenience of having The Sunday Post delivered as a digital ePaper straight to your smartphone, tablet or computer.
Subscribe for only £5.49 a month and enjoy all the benefits of the printed paper as a digital replica.
Subscribe