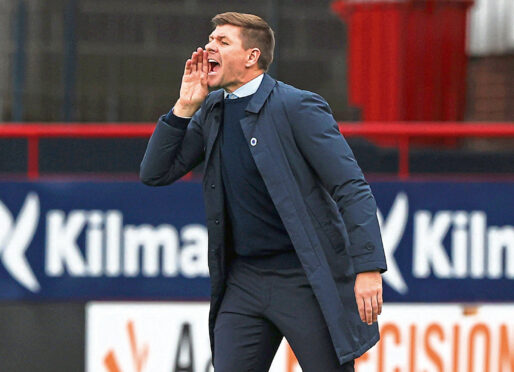 I'm not surprised that Steven Gerrard has been linked with the Newcastle United job.
But the first thing to say here is that, right now, Steve Bruce is manager of the club. We all need to respect that.
Speculation has been rife since the takeover by new owners, PIF from Saudi Arabia.
I would have been taken aback had the name of the Rangers manager not been put out there as someone who may well be in their thoughts.
Brendan Rodgers, Frank Lampard and Eddie Howe are also reportedly being considered as potential replacements for Bruce, should he and the club part company.
We will have to wait and see what actually happens
I know from experience that Newcastle United is a brilliant football club, and they have passionate supporters.
I was manager there for almost two years in the late 1990s. I really wanted to give the club the success it deserved, but we just couldn't manage it.
So I will be keeping an eye on how it all unfolds under the Magpies new ownership, who have vowed to invest millions in their pursuit of success.
The Toon Army are excited about the future, and there is a real feeling of optimism after the way things were for a number of years under the previous owner, Mike Ashley.
Will they have Steven Gerrard in the dugout?
He has been fantastic for Rangers. He won their first SPFL Premiership title for 10 years in a crucial season, given Celtic were going for 10-in-a-row.
He has also made some huge strides in European competition.
That is why he is being linked with Newcastle United.
Right now, though, Steven will not be paying any attention to what is going on at St James' Park. His only focus will be on Rangers, and Saturday's massive game at home to Hearts.
They defeated Hibs at Ibrox last week, and there will be a real determination to do the double over the Edinburgh clubs, who have both started the season well.
Jack Ross and his players made it difficult, and they deserve enormous credit for staying in the game after going down to 10 men.
Steven went on to the pitch at full-time to celebrate the victory with his players and with the supporters.
After a tense 90 minutes, I totally got where he was coming from.
Some people have stated that he went over the top with it, but I don't find anything wrong with showing appreciation to the fans.
Plenty of managers in the English Premier League enter the pitch at full-time to show their appreciation.
It's just good manners.
I've always said that to give yourself and the team the best possible chance of being successful, you need to be together and stay together.
The Rangers fans stuck with the players last Sunday afternoon and their overall patience was rewarded.
It was also important for Rangers to win after the midweek defeat away to Sparta Prague in the Europa League.
Sometimes a manager requires that wee bit of reassurance, and that may also have been a part of Steven's reaction after the Hibs game.
He was disappointed after losing in the Czech Republic. He does not like tasting defeat.
Steven chose the aftermath of his side's latest Premiership win to address a few things about the football club, and chose to remind people of a couple of important facts.
He stated that the club hasn't spent any transfer fees in the previous two windows, and his opinion is that the club needs to spend big money to keep growing, and to compete in Europe.
All he was doing was giving the supporters an insight as to what is going on, and how he feels it is best to improve things.
He was giving an explanation – not making a complaint.
People might not agree with his assessment, but it was admirable of him to go public.
I accept that there are certain things that go on behind the scenes at football clubs that must remain private.
But, on this occasion, Steven was giving an honest appraisal of the facts, and the situation he is working under.
It's helpful for the fans to know, and – unlike some observers – I don't think there is a need for any negativity on the back of it.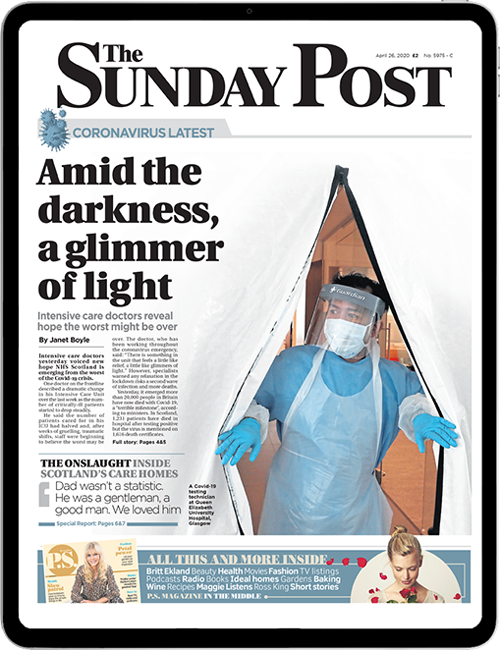 Enjoy the convenience of having The Sunday Post delivered as a digital ePaper straight to your smartphone, tablet or computer.
Subscribe for only £5.49 a month and enjoy all the benefits of the printed paper as a digital replica.
Subscribe