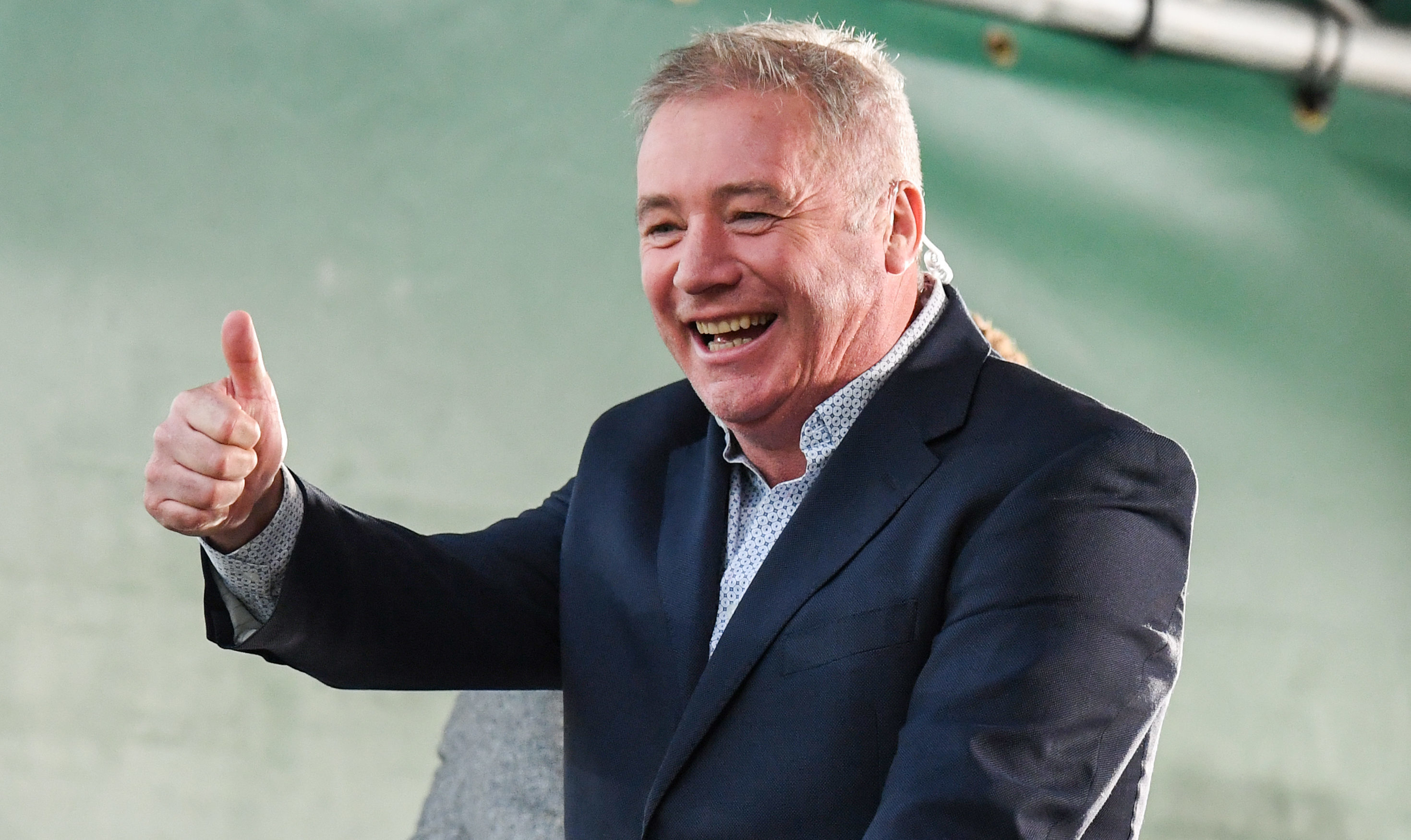 ALLY MCCOIST reckons Steven Gerrard has taken the Rangers team by the scruff of the neck – just like Graeme Souness did in 1986.
McCoist had been at Ibrox for a turbulent three years at that point, and was still some way short of achieving legendary status at the club.
The Light Blues hadn't won the title for eight years before Souness showed up, brought success and changed the whole of Scottish football.
Some believe there are similarities to what is going now at Ibrox, and there is a feeling that Gerrard might be on the verge of something special.
The last time Rangers won the top-flight title was in 2011 under Walter Smith. McCoist was assistant boss at that time.
He feels there is much to be positive about in the current circumstances, but is wary of getting carried away.
The club's all-time record goalscorer, with 355 strikes during his illustrious Rangers career, McCoist was also top scorer during that first season under Souness.
He told The Sunday Post: "You have to say that things appear to be heading in the right direction under Steven Gerrard.
"He has the team playing good football and scoring goals for fun. The fans are excited and turning up on a match day expecting things to happen.
"The feelgood factor is back and that's a good sign.
"But there also has to be an element of caution and realism because nothing has been won yet.
"Yes, the progress is there for all to see, and it looks like Rangers can be a genuine challenger to Celtic in this campaign.
"That would be just terrific, and I certainly hope it turns out to be the case.
"I have to admit that in the past few weeks, my mind has drifted back to the early days under Graeme Souness, and the impact he made on Rangers.
"He got the place going, and brought in the likes of Terry Butcher and Chris Woods.
"Graeme was an out-and-out winner, and what he managed to do at Rangers was remarkable.
"We all knew that we had to perform well every week to have a chance of playing. You had to step up or be left behind.
"There was a challenge to get into the team, and we all loved that. We had to be really on it, there was no slacking.
"If you dropped by even 5%, then you'd get left behind."
McCoist discovered Souness's ruthless streak for himself during the manager's five years at Ibrox.
Indeed, he was on the bench so often, he was nicknamed "The Judge". But he has fond memories of how Souness transformed things.
"We won the Premier League in Graeme's first season, but it wasn't easy," he continued.
"We worked really hard, and made sure we were up for the challenge every week because every side was desperate to beat us – make no mistake about that.
"I think Steven may well be similar to Graeme, in terms of the way he challenges his players to improve every week.
"He doesn't want to settle for anything below the standards he sets. The players know the score and they have responded.
"Sure, he doesn't have the budget to bring in some of the superstars Graeme was able to attract to Ibrox.
"But he has made the most of what has been given to him by the Board.
"Bringing back Allan McGregor was a masterstroke. He has also got an improvement out of some of the players he inherited, and that was always going to be necessary.
"So I'm positive about what might be coming in the weeks and months ahead, but we should take another look at how things are at the end of November, start of December.
"There will be a clear picture for all clubs once they have played 14 or 15 games in the league.
"The Betfred Cup Final will also take place at the start of December, and we will see which club lifts the first piece of silverware."
Gerrard namechecked McCoist during the media conference after the 2-2 draw against Villarreal earlier this month in the opening clash of their Europa League section.
It was a nice moment, and the mutual respect is evident.
McCoist likes Gerrard's manner and also has affection for the Gers' assistant boss, Gary McAllister.
He said: "I don't know Steven well, but he conducts himself in a first-class way and sends out the right messages for a manager of Rangers.
"I have a lot of time for him and he is a top-class guy.
"I'm certain Gary McAllister is a positive influence on him, and he will be loving the fact that he is working for Rangers and trying to bring back success.
"I used to room with Gary when we played for Scotland, and he is a true Rangers supporter.
"On one or two occasions, he came close to joining us at Ibrox.
"I know he was very keen for it to happen, but a deal never quite got over the line.
"But he will be making up for that now, and I know how proud he is to be involved with the club. He is giving it his all and will be as keen as anyone to deliver success back to Rangers."
The first chance to do that will come in the Betfred Cup.
Rangers play Aberdeen in the semi-final on October 28, with the winner meeting either Hearts or Celtic, who are scheduled to play in the other semi, same day, same place.
It's been seven years since Rangers last won a major trophy, and for McCoist that is far too long.
He said: "Yeah, a piece of major silverware is long overdue.
"Listen, we all know what has happened to Rangers in the past six or seven years, and that has had an impact on why no trophies have been secured.
"However, there is a feeling that a corner has been turned, and the road is now clear for all to see.
"I don't think anyone is anticipating many bumps. That said, nothing can be taken for granted.
"But there is a definite opportunity to win the Betfred Cup.
"I think Scottish football has two cracking semi-finals to look forward to and we should be celebrating that and championing it. Both ties will be really open and it's difficult to pick the winners.
"Aberdeen will be really tough opponents for Rangers. Derek McInnes has won this competition in the past with the Dons and will want to do it again.
"Of course, it's a blow for Rangers to be without the suspended Alfredo Morelos on top of Kyle Lafferty being cup-tied.
"Steven doesn't have too many options for the No.9 jersey, and it will be interesting to see what he opts to do.
"In the other semi, Craig Levein will be confident, considering his team beat Celtic earlier this season.
"But Celtic are the holders of the trophy and will not want to let it go.
"They have won six out of six domestic trophies under Brendan Rodgers, and the challenge is there for every club to bring that to an end.
"I really can't wait for both games. I think it will be edge-of-the-seat stuff for the supporters."
At the moment, McCoist is over in Paris on media duties for talkSPORT at the Ryder Cup, and enjoying every moment.
He said: "I love my golf, and this has been a genuine thrill.
"The Ryder Cup is a proper team game, and I love the way the guys respond to being part of a team set-up over the course of the week.
"France has put on a first-class tournament, and the atmosphere has been electric.
"We will see how it all unfolds on Sunday. Naturally, I'd be delighted to see a victory for Europe."
Believe In Blue, right enough!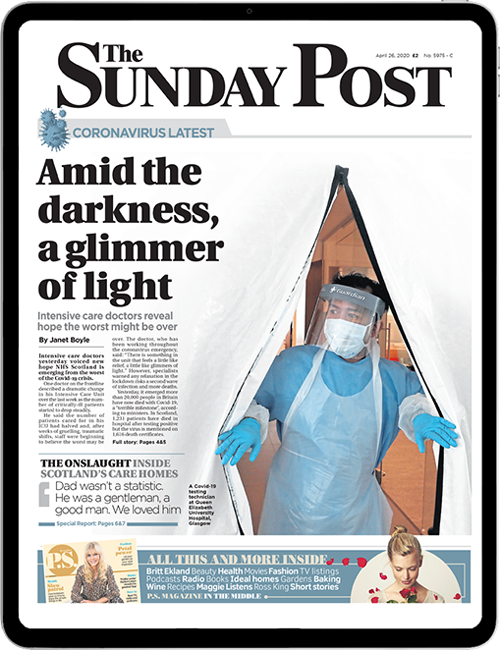 Enjoy the convenience of having The Sunday Post delivered as a digital ePaper straight to your smartphone, tablet or computer.
Subscribe for only £5.49 a month and enjoy all the benefits of the printed paper as a digital replica.
Subscribe