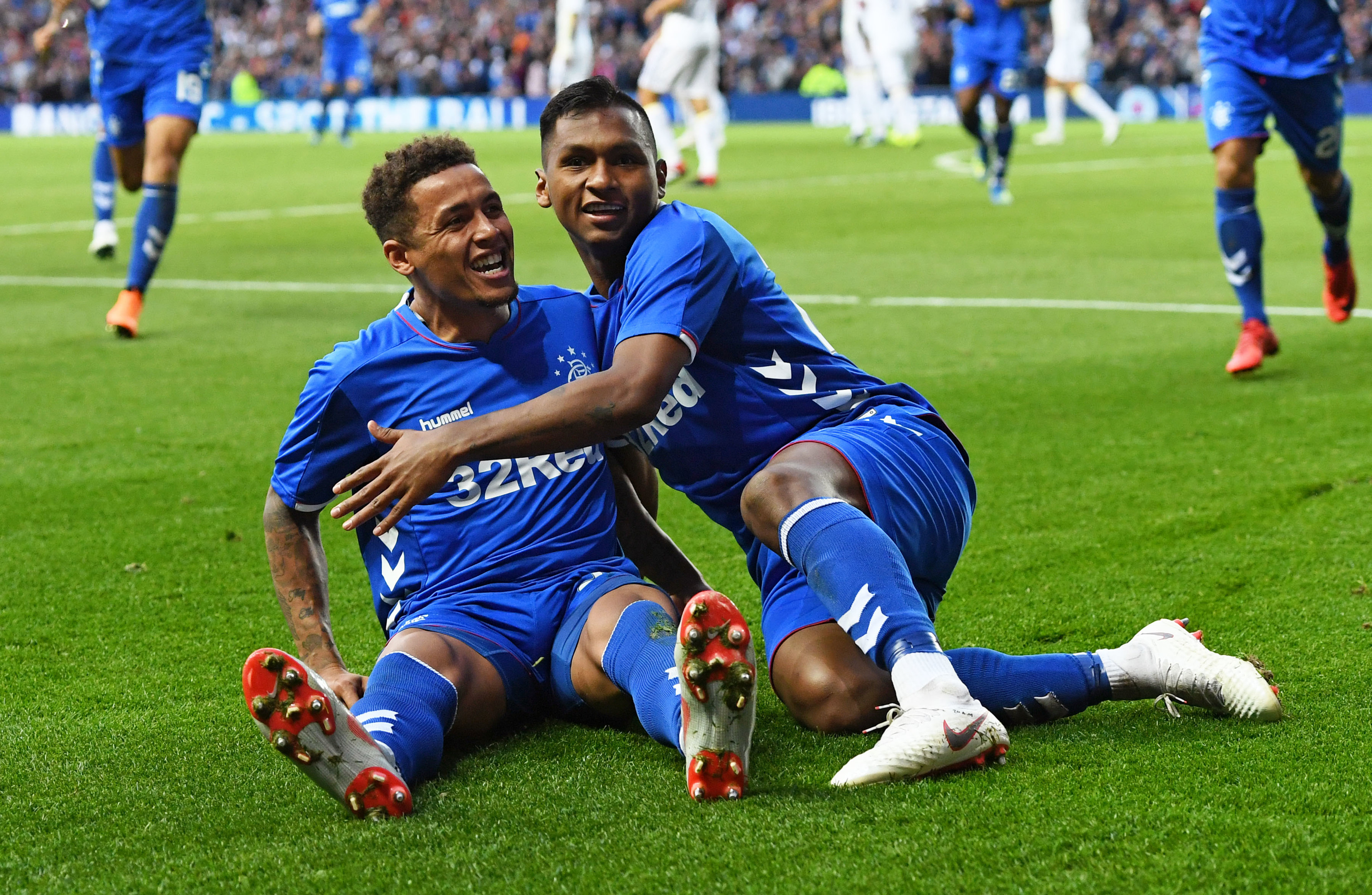 STEVEN GERRARD has declared he wants James Tavernier for keeps after hailing the Rangers skipper's display against Maribor.
The 26-year-old Englishman was the subject of a £1.8million bid from West Brom on the eve of Gers' Europa League clash with the Slovenians.
But Gerrard, whose first act as Ibrox boss was to hand Tavernier the captain's armband, rejected the offer after heart-to-heart talks with the right-back.
And the Light Blues manager got his reward for his show of faith as Tavernier led his side through to a 3-1 victory on Thursday night that now gives them a golden chance of making the play-offs.
Now Gerrard insists he wants Tavernier, who put Gers back in front with an early second-half penalty, to remain at the club as long as the former England and Liverpool captain does.
"James was magnificent," he said. "Good players get attention from other clubs. I don't appreciate that attention 24 hours before a big game. I'd like a phone call off of big Darren (Moore, West Brom boss) at some point.
"But James handled it very well and that was probably his strongest performance so far.
"He's got ability, he's got power – there is more to come from James. He still has gears to go into. For me, he's a Premiership footballer. He can play in the Premier League no problem.
"He's a leader and a very likeable guy in the dressing room. People respect him. He's been through a lot of turbulence in his time at the club but handled it very well. That's why I gave him the armband.
"James knows what I think of him. It was a big decision to make him captain of this club. I speak to him every day. It's up to James whether he tells you what has been said between us over the past few days but he has my full support. I want James Tavernier here as long as I'm here."
Gers were without Josh Windass and Declan John for their showdown with the Slovenians after they were allowed to join Wigan and Swansea, respectively – but Alfredo Morelos was back in the side following his Pittodrie sending-off.
And the Colombian was again at the thick of the drama, first putting Gers ahead, then wasting a golden opportunity by getting himself caught offside with an empty net to fire into before eventually winning the spot-kick that put Gers back in front.
Lassana Coulibaly's late header put daylight between the teams but Mitja Viler's first-half equaliser for Maribor means there is still work to be done in next Thursday's return.
But Gerrard believes his side will be hard to topple if they can repeat their second-half display.
He said: "It's always nice to get a bigger advantage in Europe. It's an important goal for us but we certainly won't be getting carried away by the scoreline.
"I thought the players were terrific tonight, especially second half. I thought we looked like a proper team in the second half.
"We started the game pretty well and deserved to go in front. But then something didn't feel right from about 15-20 minutes until half-time. People were jumping out of slots to go press on their own and it didn't look right for 20 minutes.
"But we corrected it at half-time and we were sensational from then on and thoroughly deserved to come away with a 3-1 lead rather than 2-1.
"The second 45 is the best we've seen from Rangers so far. It's very close to how we want it to look."
Rangers boss Steven Gerrard reveals why he couldn't stand in the way of Josh Windass moving to Wigan