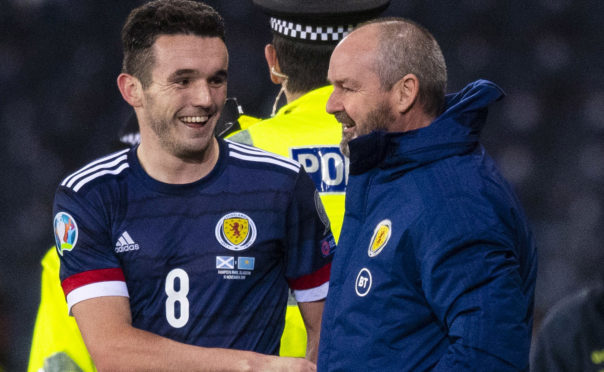 Scotland are still a long way from the days when they were able to pick Kenny Dalglish, Graeme Souness, Alan Hansen and Steve Nicol from Liverpool alone.
That at a time when the Anfield club were the dominant force, both in England and in Europe.
Yet after naming a squad to face Israel and the Czech Republic that contained nine English Premier League players, Steve Clarke was bullish about the country's direction of travel in an age of restricted movement.
With captain Andy Robertson a new Liverpool icon, Scott McTominay a regular at Manchester United and Kieran Tierney establishing himself as a favourite with Arsenal, the world's best-marketed league has a definite tinge of tartan to it.
"I think it is great," said the national coach of a group that also includes highly-rated stars such as Aston Villa's John McGinn, and Stuart Armstrong at Southampton.
"It's a very positive sign for Scottish football that our players are starting to show their talent – and getting the chance to show their talent – in the English Premier League.
"We are very quick to knock ourselves and put ourselves down. But those lads are down there, and everyone knows it is a very high standard.
"The lads are competing well, and that can only be good for the national squad going forward.
"International football is another step, and a different step.
"Some of them only have 10-15 caps, and that's not really a lot of experience at international level.
"So the more experience they get at that level, the better they become. And the more they play in the English Premier League, the better they become.
"Hopefully, if we have players playing at that level – the top level – it can help the rest of the lads playing around them.
"They can bring an attitude and quality to the training camp that makes everyone better.
"That's what we have to do if we want to be competitive. If we want to qualify for major tournaments then we have to step up.
"Hopefully in the coming weeks and months, in matches coming up, you can see that they are improving and can get to that level."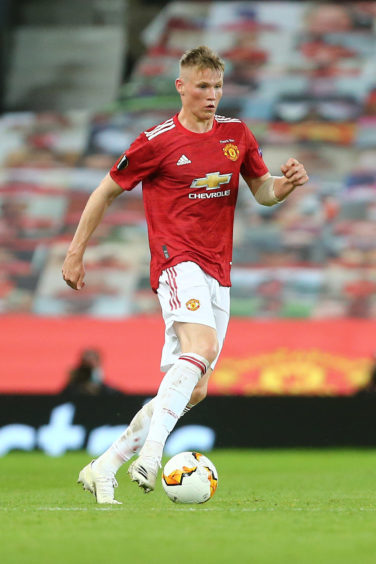 Arguably the most-interesting member of Clarke's EPL pack is Liam Cooper.
Despite skippering Leeds United to the Championship title, the 28-year-old had his doubters last season.
Some claimed his centre-back partner, Ben White, flattered Cooper, and certainly manager Marcelo Bielsa's repeated and failed attempts to get White's loan from Brighton firmed up into a £25-million transfer underlined the former's influence.
The same critics question how he will fare in the Premier League this season, with Mo Salah and Co to be faced on opening day on September 12.
It is a notion Clarke dismisses.
"I would imagine Liam is relishing the chance to play against them," he said. "It is what you want as a professional footballer. I was the same.
"He was captain of a Leeds United team that was very strong in the Championship, and I am sure will be strong in the Premier League.
"It's a big club, so to be their skipper is great and hopefully Liam can come in and bring a bit of experience – bring a bit of the Bielsa magic into the camp.
"Bielsa is a coach who works in his own special way, and has had good results with Leeds United.
"I am sure this season will be a challenge for them going up to the Premier.
"Liam is a good player, with good experience. I like his demeanour. He's been club captain and is a bit of a leader as well, so that should help our centre-backs."
Clarke hopes that whatever happens with Oli Burke's proposed swap move from West Brom to Sheffield United, the 23-year-old gets some stability.
"I think what Oli needs to do is to find a home," said the Scotland coach.
"He has been drifting around from club to club, and going here and there.
"I think he has been a little bit unfortunate with a few of the moves he has made. They haven't quite allowed him to be able to continue his development.
"He needs to find a manager who loves him, and he needs to find a club he can call home.
"When he gets that he will improve, and he will get better.
"He is a relatively young man, and he hasn't got too many international caps.
"Sometimes the pressure is to push these players all the time, and to say, 'Well, he plays all right for his club, but he doesn't play too well for Scotland'.
"But it is a different level. It takes time to step up to international football, get used to the environment, and find a bit of confidence at that level.
"I think confidence with Oli Burke will be a big factor. He's a confidence player."
Clarke, meanwhile, had sympathy for John Souttar, the Hearts centre-back who is out for six months after snapping his Achilles tendon.
"It's a tragedy for the boy to get another injury," he said.
"He would have been in my thoughts, for sure, if he'd been getting himself fit.
"John just has to concentrate on his rehab before getting back to the level of fitness and performance that he's capable of."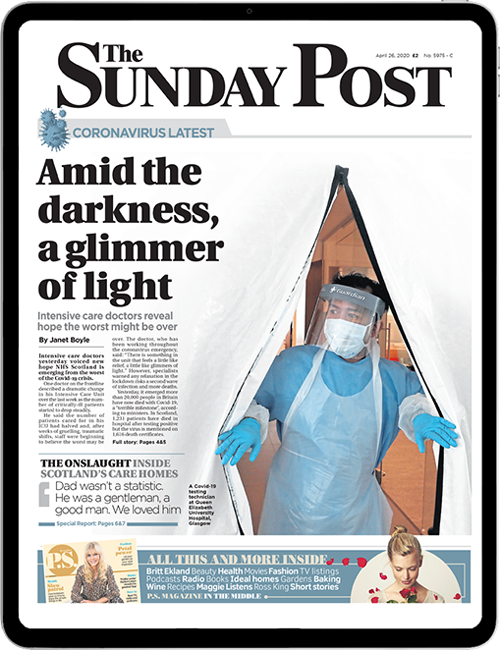 Enjoy the convenience of having The Sunday Post delivered as a digital ePaper straight to your smartphone, tablet or computer.
Subscribe for only £5.49 a month and enjoy all the benefits of the printed paper as a digital replica.
Subscribe