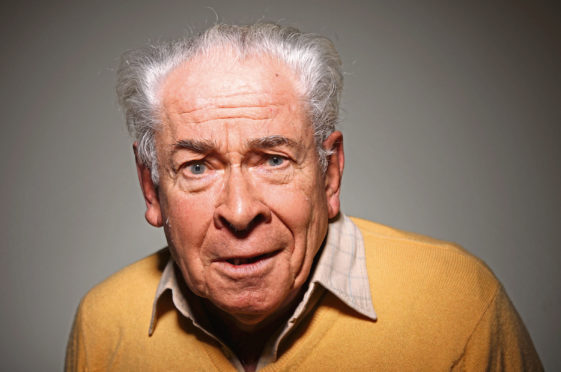 Even though he retired from TV comedy some 30 years ago, Stanley Baxter continues to hold a special place in the viewing nation's heart.
Who can forget his padded-up Arthur Negus on The Antique People Show, or Mrs Bridges as well as Mr Hudson from Upstairs Downstairs, or the Duchess of Brenda aka The Queen delivering the Christmas message, or Sir John Gielgud hosting The Generation Game?
There were also countless Hollywood icons, both male and female, including Judy Garland in The Wizard Of Oz.
The verve and imagination with which Baxter created these unforgettable impressions made his TV shows compulsory viewing in the 1970s and 80s, winning him every TV award going, making him rich enough to retire from mainstream showbiz in his early 60s and endearing him to a whole generation of TV viewers.
His big budget song and dance spectaculars – Stanley Baxter's Picture Annual, The Stanley Baxter Moving Picture Show – regularly chalked up viewing figures around 20 million.
In the end he became a victim of his own success. So determined was he to surpass the lavishness of each preceding show that he constantly pushed his London Weekend TV budgets to almost breaking point.
One of his TV spectaculars in the mid-1980s cost half a million pounds.
He once said: "I'd sometimes need around 40 costume changes for one show, and the camera-work, cross-cutting between a number of characters, all played by me, was incredibly intricate and time-consuming, not to mention the editing.
"A film editor on my show once took home £110,000 in a year. The money men took one look at the budget and saw that the most obvious single cut was me."
After LWT's controller, John Birt, put his foot down, Baxter switched to the BBC, at the invitation of Michael Grade, a lifelong fan.
He had only done a handful of shows before Birt moved to the BBC as Grade's boss and once again Baxter the big spender got the heave-ho.
Being twice barred from doing what he did best put Baxter off TV for good. He and his late wife Moira were also worried about the toll it was taking on his health. He'd become dependent on anti-depressants and sleeping pills to help him deal with the stress.
Apart from the ITV children's series Mr Majeika in the late 1980s, he washed his hands of television and turned his attention to radio, playing Noel Coward in 1994, and playing all the characters in an adaptation of Whisky Galore! soon afterwards.
Since 2004, there have been eight series of the Stanley Baxter Playhouse, mostly written by his friends – the Scottish playwright Rona Munro, and the actor Bill Paterson among them.
The most recent were broadcast in 2018. He relished the fact that his career had come full circle – he started out on radio, and that's how he intends to bow out.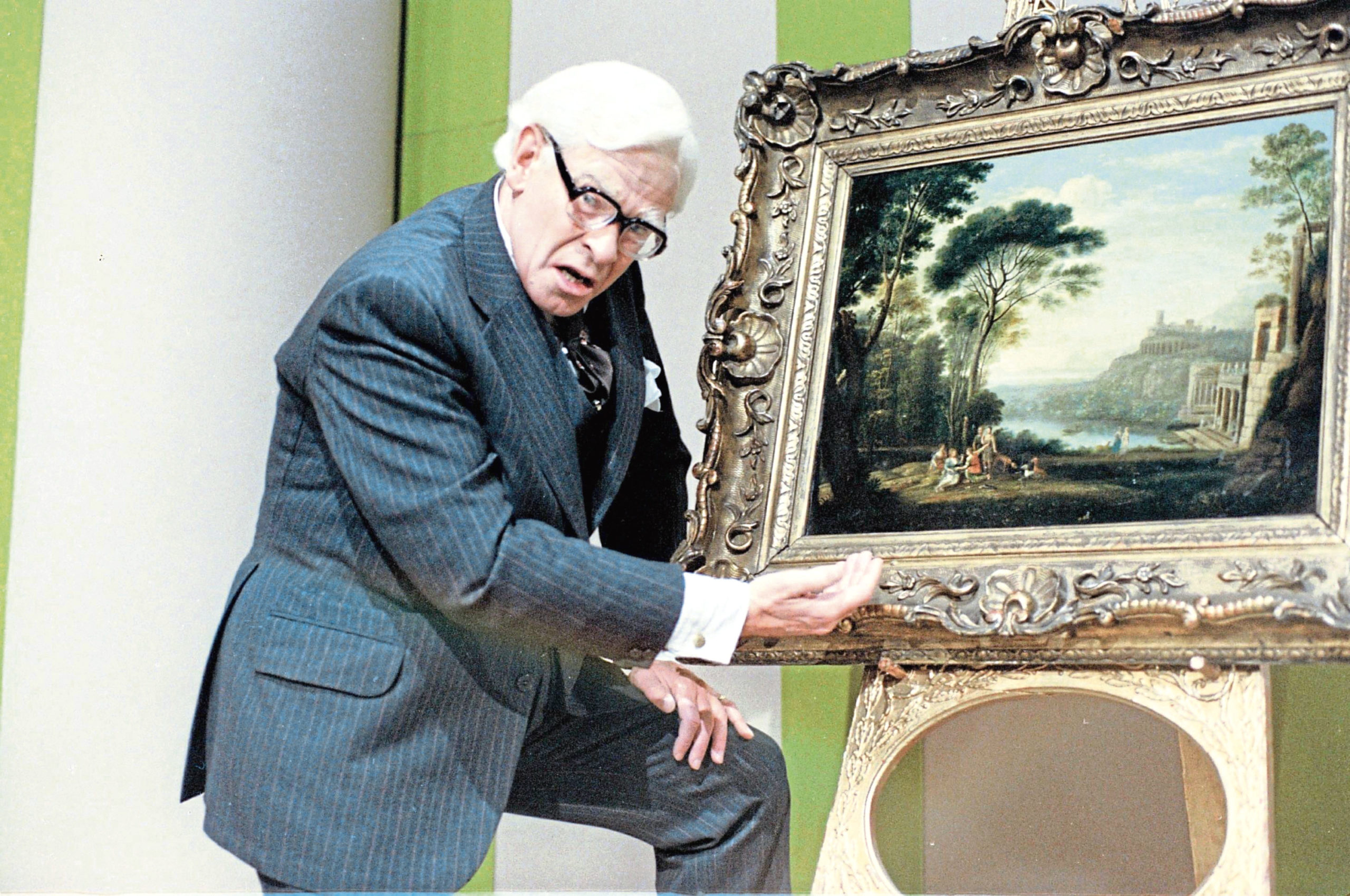 He said a few years ago: "I went into radio as a schoolboy at 14 and I would never have imagined that I'd still be doing it 76 years later.
"I don't even have to learn the lines. We have a read through, then we record in sections. And nobody can see what you look like. It's all delightful."
Having been encouraged by his Glaswegian mother, Bessie Baxter, to perform impersonations of Mae West and Harry Lauder in public from a young age – "I learnt early on how to work an audience" – the 14-year-old Baxter was talent-spotted by a radio producer from BBC Scotland to read and enact stories on air.
They even provided the boy with a box to stand on so he could reach the microphone.
Coming from a relatively comfortable background in Kelvinside, young Stanley was sent off to a posh school, Hillhead, where the boys were at pains to hide their moneyed backgrounds by talking in rough Glaswegian slang. It was all music to Baxter's receptive ears.
He kept the bullies at bay by doing impersonations of film stars and variety artistes in the school playground.
His father, who worked in insurance, disapproved of showbusiness so Stanley became an English teacher for a while before he was required to do two years' National Service.
What really convinced him that he could make the grade as an entertainer was the time he spent with the Combined Services Entertainment Corps in Singapore, working alongside people like Kenneth Williams, Peter Nichols and John Schlesinger, where he produced and compered variety shows in tents, huts, anywhere that could be turned into an impromptu theatre.
Nichols later wrote a very funny play about it called Privates On Parade.
Baxter remained friends with Kenneth Williams until his death in 1988, although their relationship was often tested by Williams' unpredictable temperament and personal torment.
On demob Baxter went to work as an assistant stage manager and played small parts at the Glasgow Citizens Theatre.
He played the Fool in King Lear, among other roles, and joined forces with his friend Jimmy Logan for a radio show, It's All Yours, which led to the award-winning TV series On The Bright Side, with Betty Marsden and Hugh Paddick, in the late 1950s.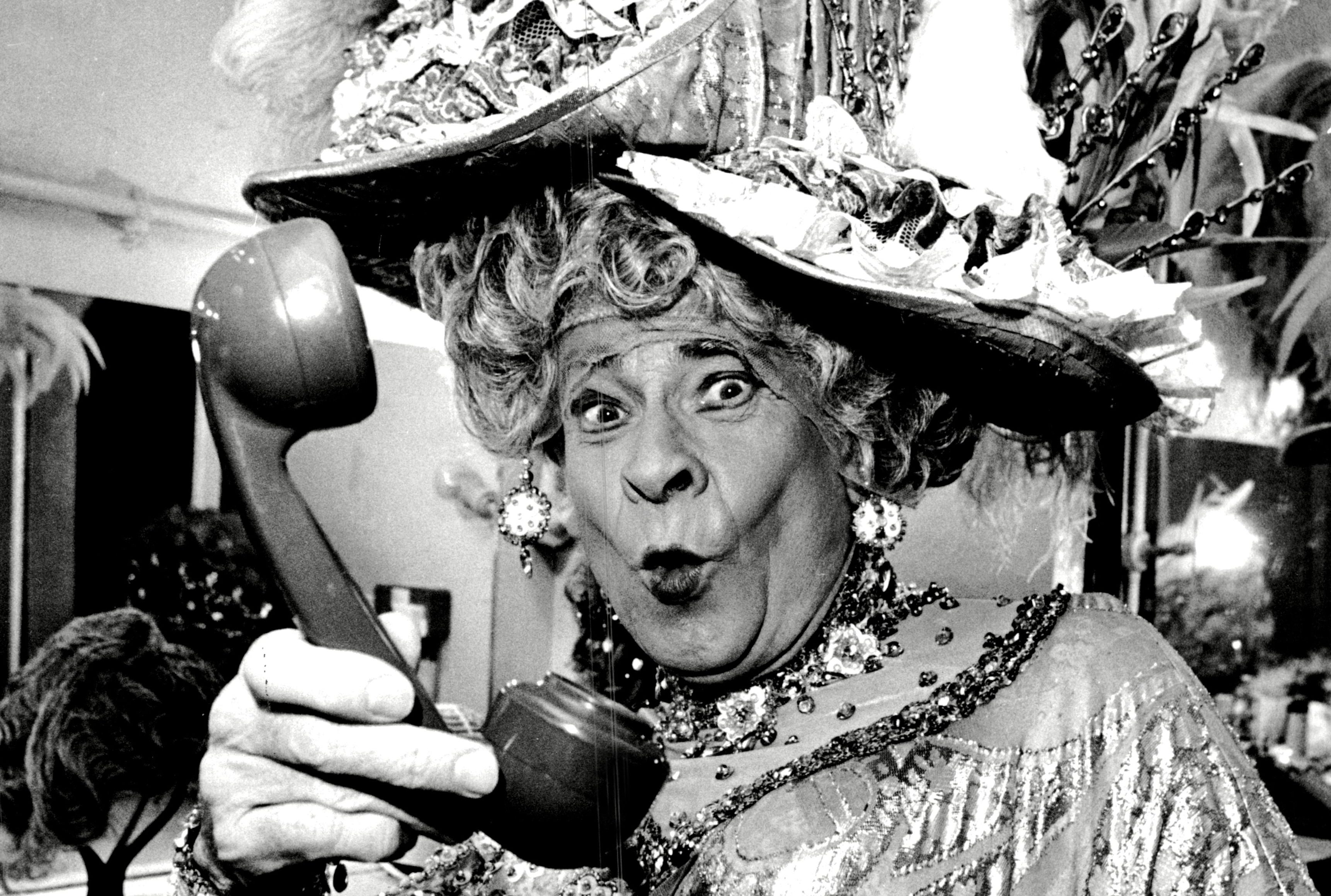 A fast-moving sketch show, ahead of its time, it included Baxter's legendary send-up of Parliamo Italiano, the stilted teach-yourself-Italian programme of the time, entitled Parliamo Glasgow with Baxter as the scholarly host translating "Izat a marra on yer barra, Clara?" in his poshest BBC announcer voice as "Is that a marrow on your barrow, Clara?"
On The Bright Side brought him the first of many awards – the Guild Of Television Producers And Directors Award for Light Entertainment Personality. Everyone in the TV and film world started to sit up and take notice of this brilliant young Scotsman.
As early as 1955 Baxter made his film debut in Geordie, with Alastair Sim, but it wasn't until the early 1960s that he began to get character roles in films such as Very Important Person (1961), The Fast Lady (1962) and Crooks Anonymous (1962), usually playing the goofy young Scot.
On television he made three series of The Stanley Baxter Picture Show, starting in 1972, following it with The Stanley Baxter Big Picture Show and The Stanley Baxter Moving Picture Show, which won seven awards, including four BAFTAs.
Baxter prefers the description "character actor" to comedian or comedy actor because he has never been tempted by the desire to perform stand-up, and although laughter was always the priority, his meticulous attention to detail in costume and make-up – even when playing Dame in pantomime – was far more akin to the actor's art than variety.
A resident of Highgate in North London since the early 1960s, Baxter attributes his nationwide success to moving south.
"I could never have achieved that level of success if I'd stayed north of the border," he told an interviewer in 2014.
Backing away from the limelight at the height of his fame has probably extended his life by 20 years.
He eats well, likes a glass of wine and enjoys a quiet domesticated life. Well into his 80s he was still cycling and swimming.
Even when he was in the public eye, he shunned personal publicity, rarely doing interviews or appearing on chat shows.
"I'm just too damned nervous about appearing as myself," he told one interviewer. "I'm not quite sure who I really am which makes it easier to play other people."
In his so-called retirement he has written an autobiography but refuses to allow it to be published until after his death, not apparently because it contains any hugely scandalous stories of his celebrity friends, but because he didn't fancy schlepping round the country doing promotional appearances, press interviews and book signings.
Unsurprisingly, having lived "down south" for so long, he does not regard himself as a professional Scotsman.
"In my TV work I used every voice except my own," he reflects. "I was very happy not to be me. I'm proud to be a Scot but I'm not a nationalist."
Were there any missed opportunities in his career? "I went out to America at one point to talk about doing a TV series, but they wanted to do 13 and I thought that was too many," he says.
"Bruce Forsyth tried and failed to crack America, so what chance did I have?
"I was also offered a play on Broadway but Kenneth Williams had done it here and I didn't think I could have done it any better than Kenneth. I regret that decision."
A widower since 1997, he says he doesn't find it difficult to fill his days. "You wonder how you ever had time to work," he says.
"I miss talking to actors. I can relate to actors better than real people. I have so few friends left.
"I suppose I'm a bit of a loner. I'm not the kind of person to drop in on the neighbours."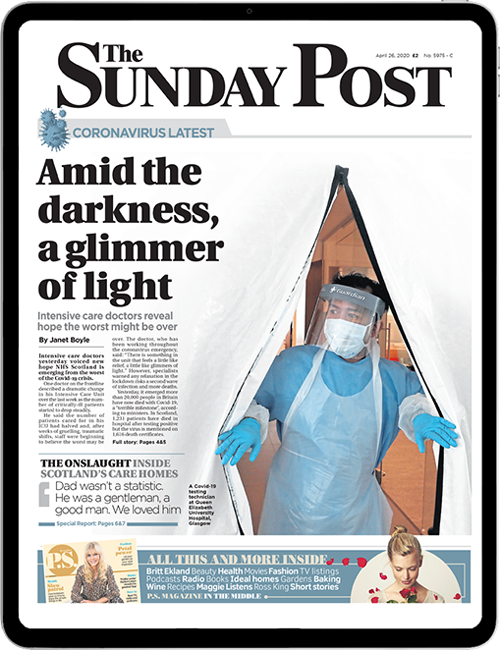 Enjoy the convenience of having The Sunday Post delivered as a digital ePaper straight to your smartphone, tablet or computer.
Subscribe for only £5.49 a month and enjoy all the benefits of the printed paper as a digital replica.
Subscribe