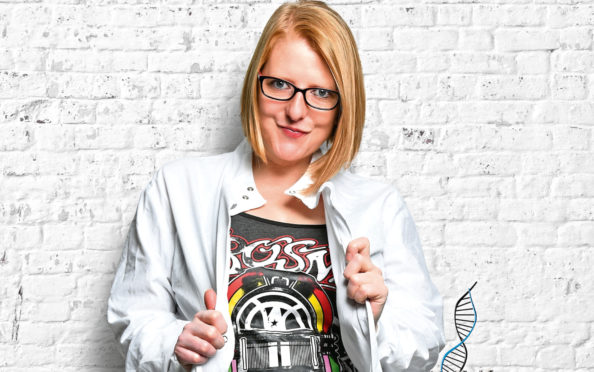 I'm probably not the best person to discuss scientific dating with stand-up Robyn Perkins.
As someone who's been with his, as American Robyn would put it, "high-school sweetheart" since age 16, I haven't dated in more than 30 years.
Stop doing the maths.
"So you've got no idea about dating? That makes two of us!" laughs Robyn who, having studied at Harvard, combines science with silliness.
"I'm not very good at it because I'm a scientist and I over-analyse everything. It's paralysis by over-analysis.
"One of my friends said, 'I trust you on everything, you're so smart – except when it comes to dating!'
"Basically, despite what those TV ads for various websites and apps tell you, I don't think scientific dating is viable at all.
"You can't scientifically explain dating and love because they're not logical, and that combined with the fact I'm so much of a hopeless romantic makes things difficult.
"You can use science to explain evolutionarily why love exists, and what the feelings of love are, but if you have two people who are almost identical on paper, you can't use science to explain why you're attracted to one and not the other.
"Tinder and the like are great because they give you more chances, and if you roll the dice often enough you'll perhaps find your soulmate.
"But the flip side of that is that if you give yourself the illusion of having infinite options, you're less likely to get to know somebody because of one slight flaw – that's the down side to internet dating."
It sounds like we could sue the makers of TV show The Villa, a sort of prototype Love Island in which young people a "computer" insisted were compatible were sent to a Spanish villa to see if they would indeed hit it off.
"Sure, you can see that this person is never going to be attracted to this other person, there are major personality clashes; at the same time you yourself are constantly changing as a person which influences who you're attracted to.
"My show evolved because last year at the Fringe I took part in a live dating show – like Blind Date but you could see the guys!
"It put me in a very uncomfortable position because the audience reaction made me feel like I should choose one of them for the wrong reasons.
"Society has made us be attracted to the bad boy through movies and playing hard to get and wanting what you can't have, idealising that element of danger.
"You have to play games to date which is very frustrating. Dating is a lot harder than it used to be because it's also less honest – you absolutely do not tell someone you like them after two dates.
"And the invention of mobile phones hasn't helped. You can't phone too soon and you can tell if someone has read a social media message and not replied so you end up in a game of chicken with them – do I not click to see what they said because if I do I can't respond right away, even though they know everyone who's under 50 and is single sees that message right away because you never have your phone away from you.
"Last year, nothing to do with this, I asked in a survey who had the power in a romantic relationship. Was it the better-looking person? The smarter person? Or the person with more money?
"A lot of people assume money is the driving factor but it is scientifically proven that in order to have long-lasting happiness you need to have intellectual stimulation and an actual connection with someone.
"They did a study on one person who'd won the lottery, and one who'd lost a limb, came back a year later and their happiness levels were pretty much the same."
As the drummer of Pink Floyd once said, money can't buy happiness but it lets you park your yacht next to it.
---
Robyn Perkins: Mating Selection is on at the Edinburgh Fringe from July 31-August 25. For tickets visit www.edfringe.com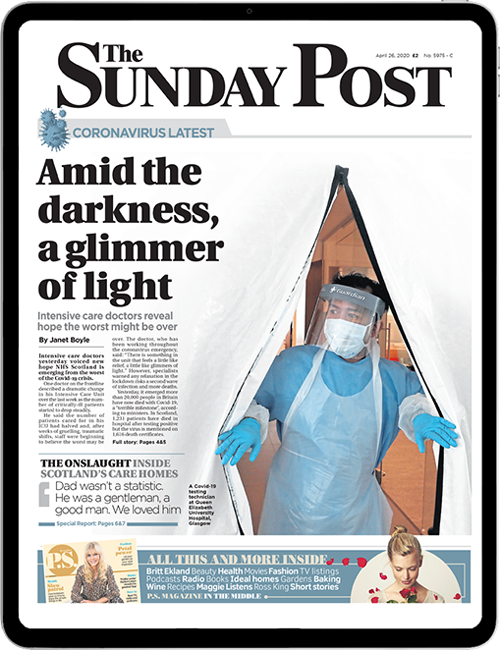 Enjoy the convenience of having The Sunday Post delivered as a digital ePaper straight to your smartphone, tablet or computer.
Subscribe for only £5.49 a month and enjoy all the benefits of the printed paper as a digital replica.
Subscribe