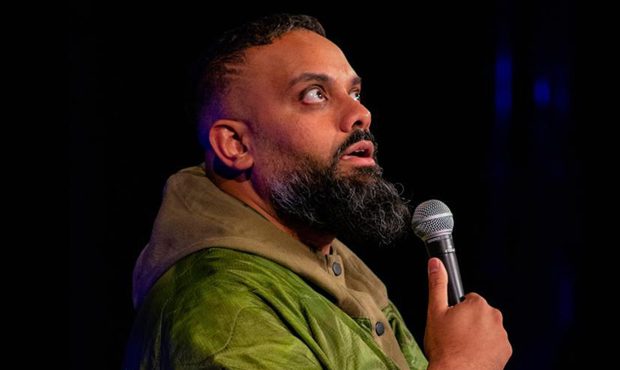 Man Like Mobeen star Guz Khan chats stand-up, TV success and making Hollywood.
Are you looking forward to taking the show on the road again?
Stand-up is the time where I get to go and have proper fun because TV and movies can get quite serious, especially now that I executive produce projects.
They come to me with big adult questions like 'do you think that's a correct use of the budget?' and in my head I'm thinking 'just get me back on stage!'
Do you have a different mindset on stage than on a TV or film set?
This isn't something I planned for in life. Since I've been a kid I've always seen something and then just run with it. And then if it's good, and it's good for me, and it works out, then we'll have fun with it and try and grow in it.
I feel like that's one of my little tiny magic skill beans, you can shove me anywhere. You could say to me 'Guz, your comedy career's over, time to be a paramedic'. I think I'd do a good job of that as well. I don't overthink things.
When I grab that mic and I go out on stage, my first priority is that these guys have come to see us, let's have a laugh. That first 15-20 minutes is usually crowd work just so I can see who's out there and so the audience can know that this isn't a guy who's just come to tell them jokes. He wants to know who they are. I think that's really important.
You recently posted the incredible viewing figures for Man Like Mobeen online. How pleased have you been with its success?
I've never posted those figures up before. But the reason I put them up this time is just to show people that it's possible to create content that other people didn't see the vision for.
That was definitely Man Like Mobeen – people didn't see the vision of what the show was going to be or what it was trying to do. I was never worried about that because it wasn't my plan to stick around for long to be honest.
I wanted to do the show, it would be a cool thing to tell my kids when they're older, and then get back to real life. Here we are eight years later, and I couldn't have asked for anything more in terms of how well it's gone.
I think the key thing about Man Like Mobeen is it just shows you can still be on small budgets and make something that really resonates with people. If I can do that, someone who stumbled into this game at nearly 30 years old, then our communities are full of talent, whether you're sat in a council estate in Glasgow or in inner city Coventry, and can do incredible stuff. You've just got to give it a go.
When did you realise this could be a blueprint for other authentic real life stories?
I set out to showcase what our lives have been like growing up in Coventry throughout the years and it's just so amazing that it's actually a shared experience if you grow up in a working class neighbourhood, all over this country.
We have similar characters, we have similar family set-ups, and you tend to find a key thing with Man Like Mobeen is none of those characters have money, they're in social housing, they're in very tightly packed communities and for me, even now, that's the best laughs that I have had and some of the most emotional times that I've had.
When you first posted videos online, could you have foreseen ending up in Hollywood?
Never. I can't believe it now. I was on a show the other day with my good friend Romesh Ranganathan and we were saying how surreal it was. I think the moment that it's not surreal is where it gets a little bit problematic. You take things for granted. You think it was just meant to be. We're just being versions of ourself, and if people resonate with it, that's amazing.
I'm sure one day, it'll all come to an end. Life is so short. There's so much left in the world to explore and so much to grow.  I've got this rule: whatever you're in in the moment, if you're putting your full effort into it, and you're getting good results out of it, stick with it… and then try something else.
You've worked alongside Pedro Pascal and Idris Elba?
They are supremely talented at what they do. What's lovely is the way they would interact with me and how we still stay in touch is all natural. It's not staying in touch because of some business opportunity.
They're here because they're like 'Guz is mad, I like having him about' which has basically been my life story. If people are just interacting and seeing what makes me me, that's all I can ask for really.
Does stand-up mirror your previous job as a teacher?
It's no surprise that a lot of very good stand-ups were also teachers at some stage. One of the biggest pieces of the performance is crowd control. If you can't control a crowd, it doesn't matter if you've got fire material, if you can't get people to listen then there's no point.
These former teachers, everyone's different in their energies and the way they do things but you can tell it straight away.
Give me 10 million people who've come to watch stand-up and a microphone and it will be easier than trying to control Year Nine, Thursday afternoon, period four!
But you find ways of bringing them down, controlling and getting them interested and getting them laughing. And I think that's maybe why stand-up was an easier transition for me.
How do you feel before you step out on stage?
I'm usually having a laugh with my mates who are backstage with me. It's all just good vibes and good energies. Somebody told me about this the other day, there's the switch, where you're messing around backstage and then you flick and you go on and it's time to perform.
I think it's less performance and more that I've got to be sharp as a stand-up. When you go out there and you're doing crowd work and interact with people you have to be and it's a skill.
Do you like spending time in Scotland?
I spent a lot of time in Edinburgh as a youngster. I found it to be quite civilised, quite sanitised. After six years of going there every summer holiday and Christmas holidays, someone took us to Glasgow. Let me tell you, Glasgow was the place for me! It's the Birmingham of Scotland. A very familiar feel.
---
Guz Khan is at the Theatre Royal, Glasgow, on January 21 2024. Visit guzkhanlive.co.uk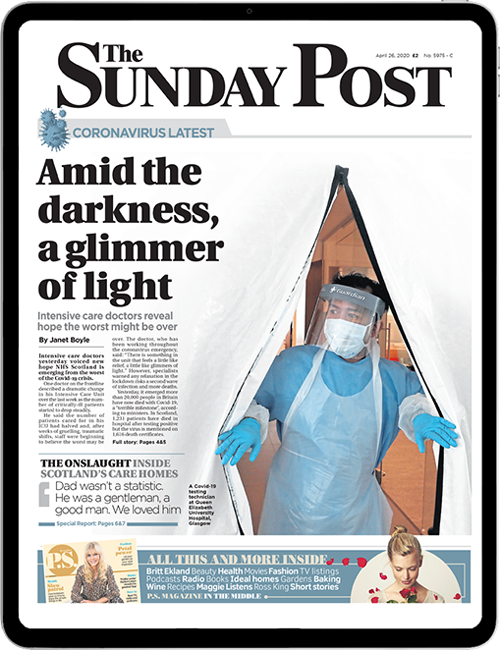 Enjoy the convenience of having The Sunday Post delivered as a digital ePaper straight to your smartphone, tablet or computer.
Subscribe for only £5.49 a month and enjoy all the benefits of the printed paper as a digital replica.
Subscribe