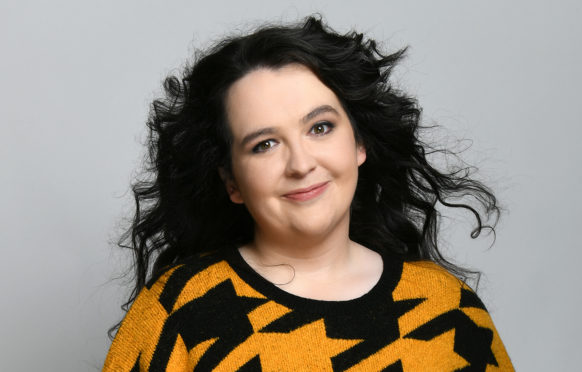 Ashley Storrie has been fired from every job imaginable for comic reasons.
And, ironically, it was all because she was trying to avoid the one career path she was adamant she'd never do – comedy.
Now, looking forward to what she says feels like her 700th year at the Edinburgh Fringe (it'll actually be her 20th), the 31-year-old recalls the ultimately unsuccessful lengths she went to rebel from the following in the footsteps of her mum, Janey Godley.
"I was determined that I was not going to be a comedian for a very long time and tried every other job under the sun," she says. "I got sacked from a law office for building a pyramid out of cans of Coke in the middle of the meeting room when they had a big meeting with the Japanese clients.
"I was always getting up to stuff or trying to find a funny way to do things, I'd go to work as a character and maintain it for months and then get caught and sacked."
Ashley admits the rebellion of her earlier years came in the form of  trying to be "really boring", having been told by her mum to "be who she wanted to be."
"She always told me that, and I was like 'no I'm not going to be anything!', because that was my rebellion.
"My mum was always supportive of me doing comedy and thought that it would be good for me and that I would be good for it. My one rebellion was to not do it… then I had to."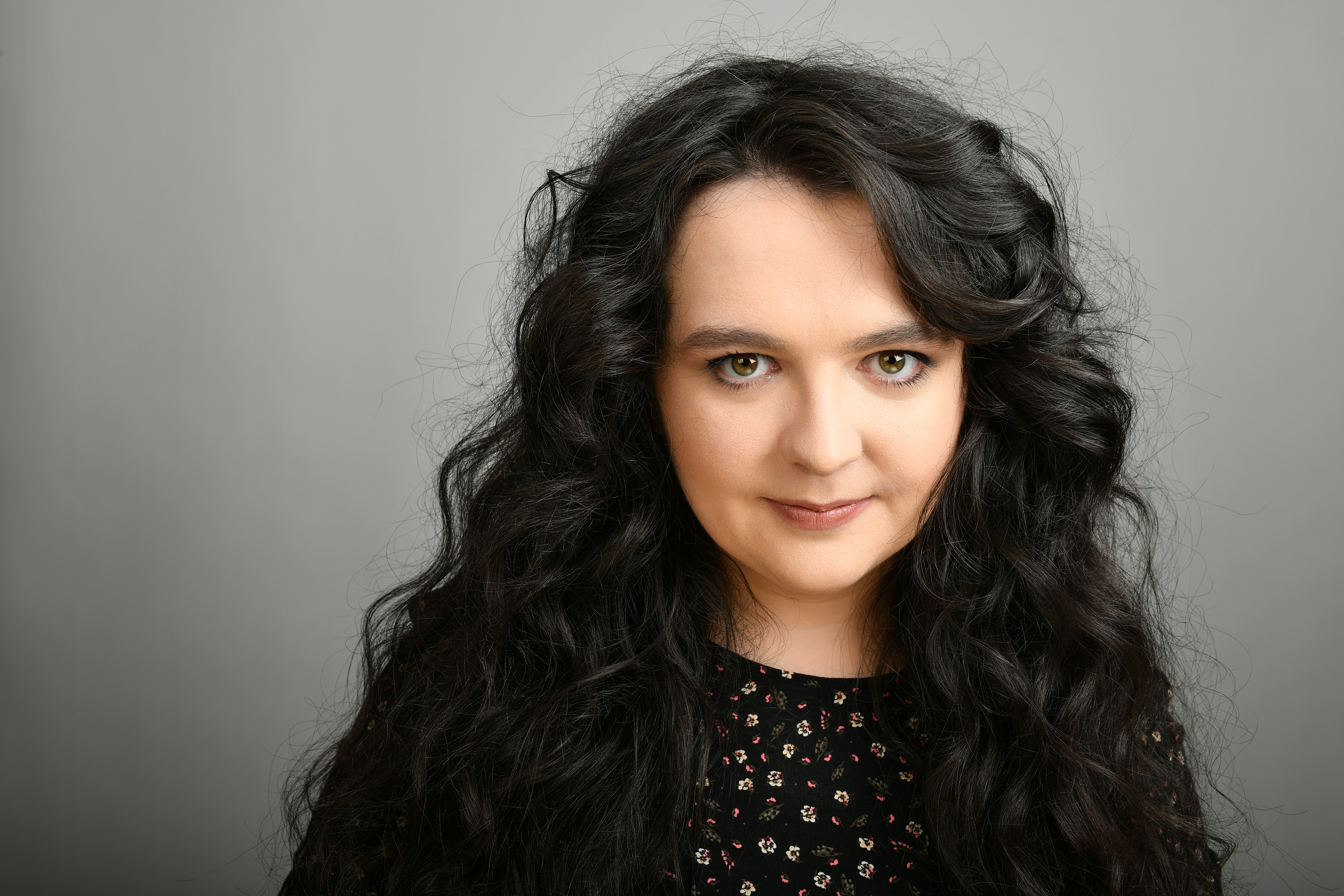 The comedy path did seem the most obvious one for Ashley, with her Fringe career starting at a very early age leafleting on the streets for her mum's show.
With fellow comics clocking that having a little kid handing out flyers would be great PR for their shows, she was handed plenty of fivers to hit the Royal Mile.
Then came her first one woman show at the age of just 13 – followed by an immediate hiatus. "I retired from comedy when I was 14 because I was done and needed to go through puberty without people looking at me," she says.
Ashley would eventually make a return to comedy, and through recent shows has become known for tackling tough topics that need talking about.
She firmly believes that we should all be talking about the uncomfortable stuff, feeling  like it's her duty to bring it up in her shows – especially when it comes to issues facing women.
Last year her show included a section on the importance of smear tests. "It's stuff that ladies never say out loud," she says. "I said it out loud and made them feel uncomfortable, but also a little bit better because you don't feel as alone when you've got that pal who says 'oh this happens to me too.'"
This year, Ashley's show is called Hysterical, and covers mental health and the ways she uses humour to overcome issues.
"It's something I really struggle with and I think that I'm definitely not alone. I know that for sure, I look at the internet every day and there's people just feeling incredibly sad and feeling weird about that sadness. I think we can all agree now that there's nothing weird or unusual about that.
"Maybe it's not healthy but I cope with it through humour. I think we are all different and I think we have to be a wee bit more bespoke in how we treat ourselves.
"It's not one rule fits all and exploring that is a good thing because people who feel depressed, anxious, or suffer from post traumatic stress disorder go to get help and realise that one kind of help doesn't fit them and feel like that's them a failure and that's not the case.
"I think maybe opening up about that and talking about it might be helpful for me and also the audiences.
"To be fair I always think that comedy is essentially my therapy and you're all just watching it!"
The Fringe environment is the perfect place for the exploration of such ideas, with so many people coming to the festival and bringing with them all sorts of points of view.
And venturing outside our crafted bubbles is something Ashley's keen on promoting.
She says: "In this time specifically, seeing other points of view is so healthy for us, it's something we don't do because we tailor our political views to a certain newspaper or TV programme.
"Someone might say we're wrong and that seems to be the worst thing to happen in 2019. I think it's good for us to experience different things and hear different voices.
"I hope that I can offer a voice that isn't preachy but is more about sharing experiences and you can laugh along if you recognise it, or if it's completely alien to you, you can laugh along as well."
---
---
They have millions of hits worldwide, but Ashley admits she's rarely recognised on the street for her viral videos.
"Nobody ever recognises me from them, it's the bane of my existence," she laughs. "The Harry Potter video across all boards has 30 million hits and, unless I bring it up loudly in public, people have no idea it's me.
"I even walk about wearing the tracksuit I wear in the video hoping that it'll trigger someone's memory but nope. I have to bring it up! By that point you've had to mention it so it's not as impressive."
One thing she has garnered from it is a bizarre Twitter friendship with actor William Shatner.
Huge Star Trek fan Ashley says: "It's super weird. I'm really happy about it because it's William Shatner but I have been catfished my celebrities before so I'm always a bit dubious.
"He's a cool guy and he tweets me occasionally. I'm not sure if it's really him or one of his assistants…"
---
Ashley Storrie: Hysterical, Laughing Horse @ The Counting House, August 1 – 25, https://tickets.edfringe.com/whats-on/ashley-storrie-hysterical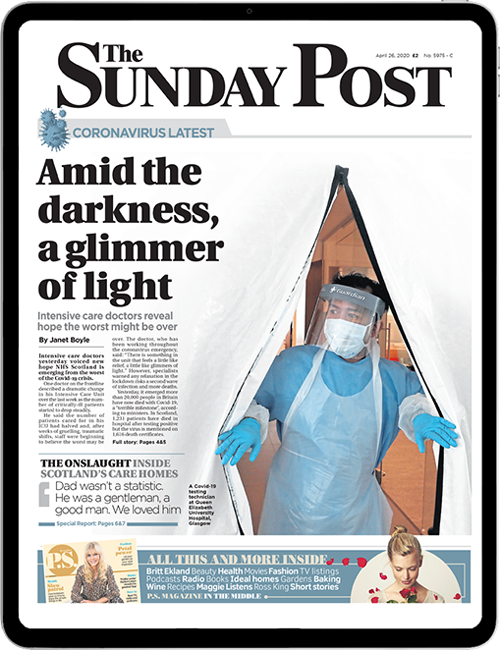 Enjoy the convenience of having The Sunday Post delivered as a digital ePaper straight to your smartphone, tablet or computer.
Subscribe for only £5.49 a month and enjoy all the benefits of the printed paper as a digital replica.
Subscribe