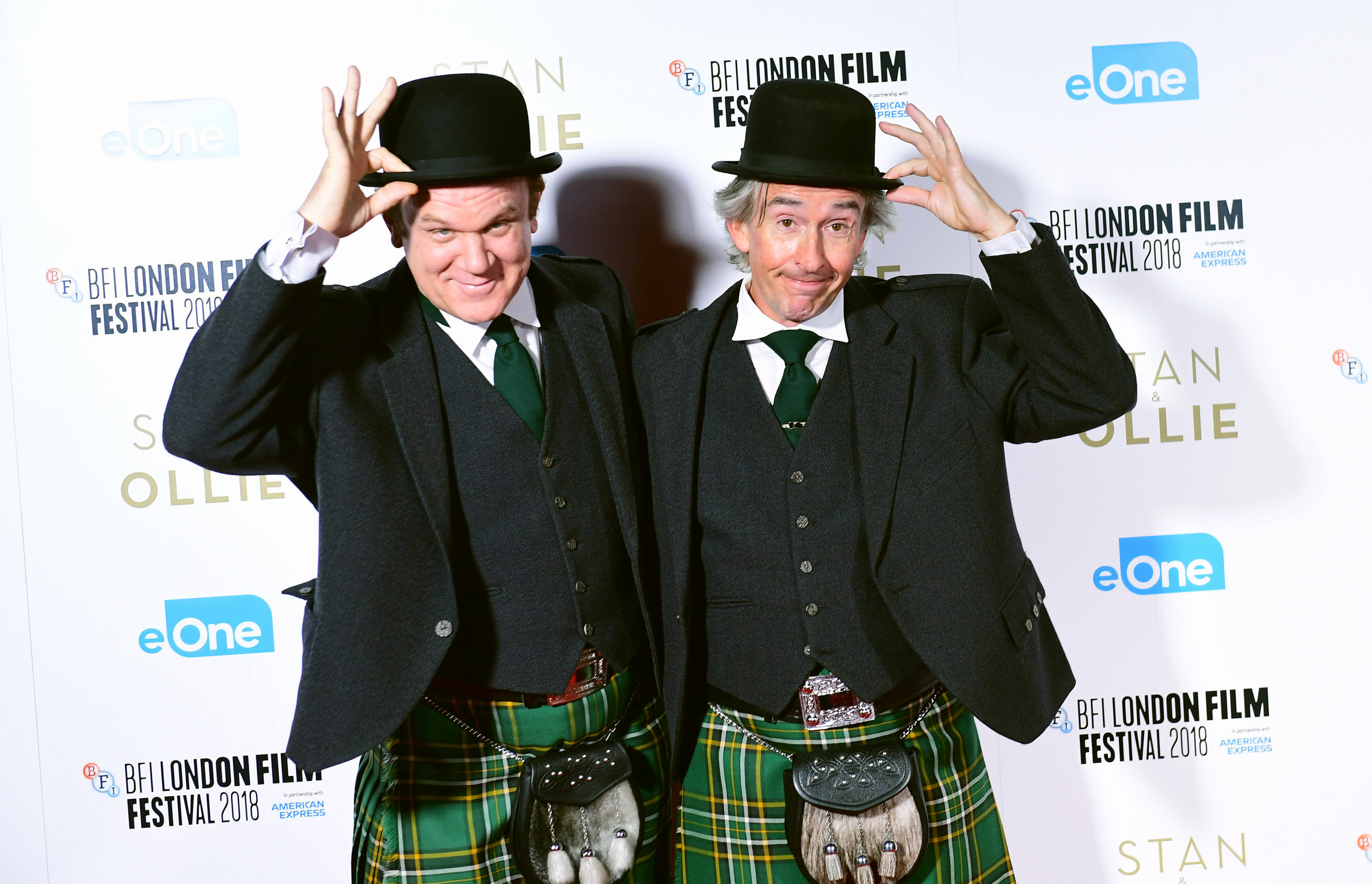 FOR a while, it felt like bringing Laurel and Hardy back to the big screen was becoming another fine mess.
Moviemaker Jon S Baird has told how it took years for the project to get off the ground.
First they had to find a window of opportunity that allowed them to assemble the dream team of comedy star Steve Coogan as Stan Laurel opposite America's John C Reilly as tie-twiddling Oliver Hardy.
Then, actress Shirley Henderson had to audition six times to convince the moneymen she was right for the part of Ollie's loving but long-suffering wife Lucille.
And, just two days before filming, director Jon, originally from Peterhead, suffered a sharp pain in his stomach and, after a brief, alarming visit to his GP, found himself on an operating theatre having his appendix removed.
He said: "It was quite dramatic.
"I said to the doctor, 'Well it's best you take it out now, because I start filming on Monday'. And she said 'Oh no, you won't'."
Jon was signed off for a week, but reckons that it all worked out for the best.
He said: "John and Steve both phoned me in hospital to laugh at me, in the nicest possible way. I think they were quietly delighted because it meant they got an extra week's rehearsal."
By the time Jon was back behind the camera, Steve and John had note-perfect re-enactments of classic Laurel and Hardy routines like the soft shoe shuffle of Way Out West, made all the more impressive when the film shows the real Stan and Ollie performing the routine during the end credits.
Jon, 46, said: "Steve and John were so good, they even made the mistakes Stan and Ollie made in the original film, deliberately.
Stan & Ollie couldn't be more different from Jon's last film, Filth, based on Irvine Welsh's best-selling book, starring a scabrous Edinburgh detective, played by James McAvoy. "I don't like to repeat myself," admits Jon. "That was part of the attraction to Stan & Ollie. But it turned out Steve Coogan loves Filth.
"We first met at an awards ceremony, when Steve came up and asked 'Did you write that on your own?' It was almost as if he was saying 'I can't quite believe you wrote that on your own'. But he really loved Filth."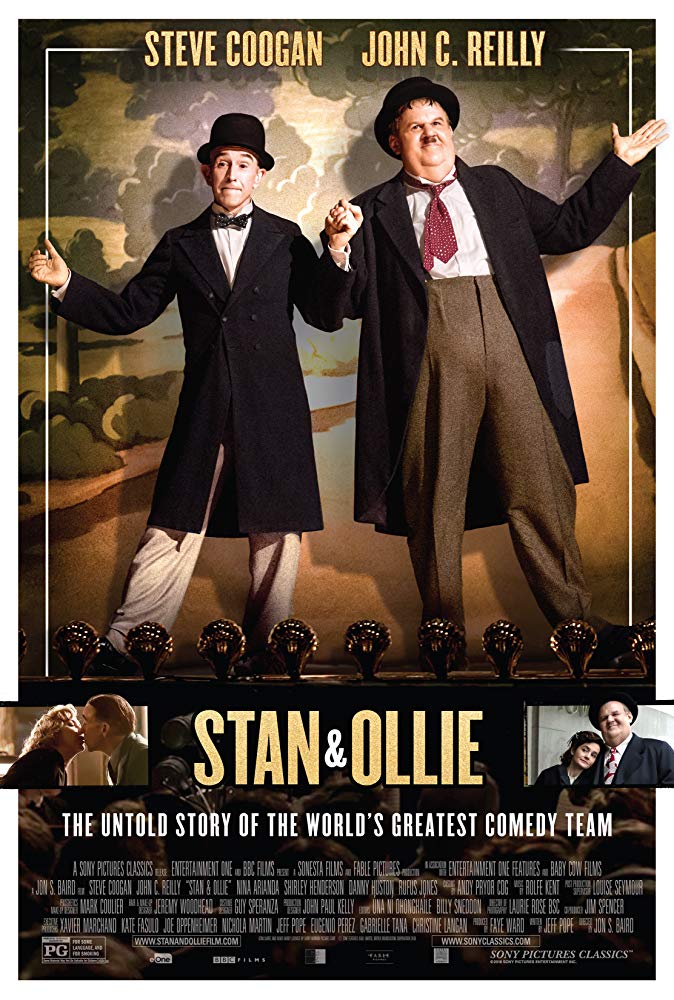 Stan & Ollie spotlights the friendship between two bowler-hatted comic geniuses of the 1920s, revealing that in contrast to their on-screen characters, bad-tempered Hardy, was the laid back one, while Laurel wrote their material and fussed over their film deals.
Stan was born Arthur Stanley Jefferson in Ulverston in the Lake District in 1890. But in the early 1900s Stan moved to Glasgow when his father became manager at Glasgow's famous Metropole Theatre. After attending Rutherglen Academy and Queen's Park Senior Secondary, Stan's desire to perform led to his first comedy appearance at the Britannia Panopticon in Argyle Street, aged 16.
Jon says Scotland meant a lot to Stan and Ollie – which is why one scene in the film shows the comedy legends playing the Glasgow Empire. It's 1953, and the pair are no longer big movie stars, but one theatre goer is still shocked and delighted when she spots the Hollywood comics in the lobby and realises who they are. The manager who sells her the first ticket is played by Sanjeev Kohli, an old pal of Jon's. A newer friend is Raging Bull director Martin Scorsese, who has taken a keen interest in Jon's career since they worked together on the US TV series Vinyl.
The legendary Italian American director even offered to loan Jon a vintage silent film camera. "I have an opening shot which is a nonstop six-minute take, and Marty gave me a lot of advice about how to keep your actors inspired, even when you've done the same long sequence nearly 20 times.
"Now he's seen the film and he liked it so much that he's been hosting screenings of the film to Oscar voters," said Jon.
One of the strengths of Stan & Ollie is that it offers audiences an insight into the relationship between Laurel and Hardy but also gets to grips with the women who stood by them when they were no longer superstars.
John C Reilly was especially keen to secure Harry Potter and Trainspotting actress Shirley Henderson as his wife, and she spars enjoyably with Nina Arianda as the tough spouse of Stan Laurel.
"I don't think the wives were even in the first draft," said Jon. "But when we started putting Lucille and Ida in we realised that these women were the strength behind these two men. Shirley and Nina were funny, so the more we included them, the better the story became.
"I also grew up with very strong female role models. When my grandmother was widowed in her 40s, she took over the butcher's shop in Peterhead, brought up two young kids, then went into local politics, before going on to run the Dr Barnado's charity up there, and was given an MBE.
"The S in my middle name is Summers, and that's her maiden name. And my mother's a former nurse who has been through all sorts from cataracts to clots on the lung. Where I come from, you just get on with things."
Stan & Ollie opens on Friday
Jon S Baird reveals his other comic heroes
Gene Wilder
As a kid in Peterhead, I used to watch Gene and Richard Pryor in Stir Crazy and Silver Streak, but one of Gene's greatest, funniest performances was as the washed up Waco Kid in Blazing Saddles. I quote from Gene Wilder films more than any other movies, and there's got to be a line that connects from Laurel and Hardy to Wilder and Pryor: two buffoons who are also great friends.
Peter Sellers
He seems like a very different kind of comedy but he was hugely influenced by Stan Laurel, to the point that he would go and visit him in Santa Monica and was so in awe of him that when he got there, he could hardly speak to Stan! And of course I loved his Pink Panther films; the moment where clueless Inspector Clouseau spins a large globe, leans on it without thinking, and gets thrown across the room remains a classic pratfall
Steve Martin
He was a huge influence. The Man with Two Brains was probably the first of his films that I saw; but The Jerk was just out of this world and Dirty Rotten Scandals was massive for me; Michael Caine and Steve make a brilliant odd couple double act
Harold Lloyd
Probably more on the telly than Laurel and Hardy when I was growing up, he was a silent bespectacled nerd who always found the nerve to go out and get what he wanted. He performed jaw-dropping stunts that made him a slapstick hero – but also cost him a thumb and forefinger when a prop exploded in a film accident. Eight months later though, he was back at work, making audiences laugh.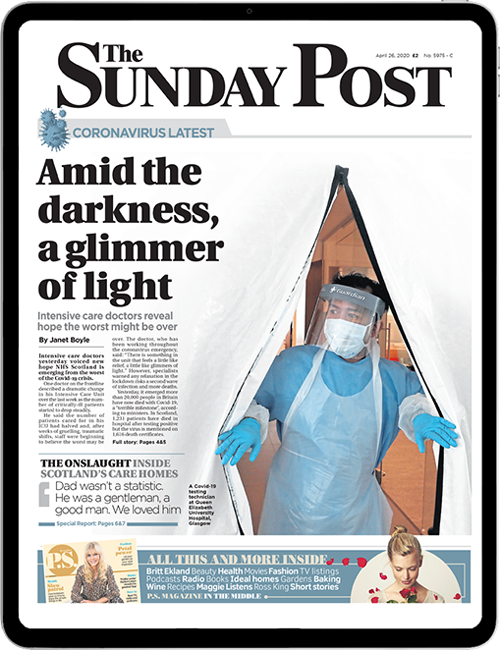 Enjoy the convenience of having The Sunday Post delivered as a digital ePaper straight to your smartphone, tablet or computer.
Subscribe for only £5.49 a month and enjoy all the benefits of the printed paper as a digital replica.
Subscribe