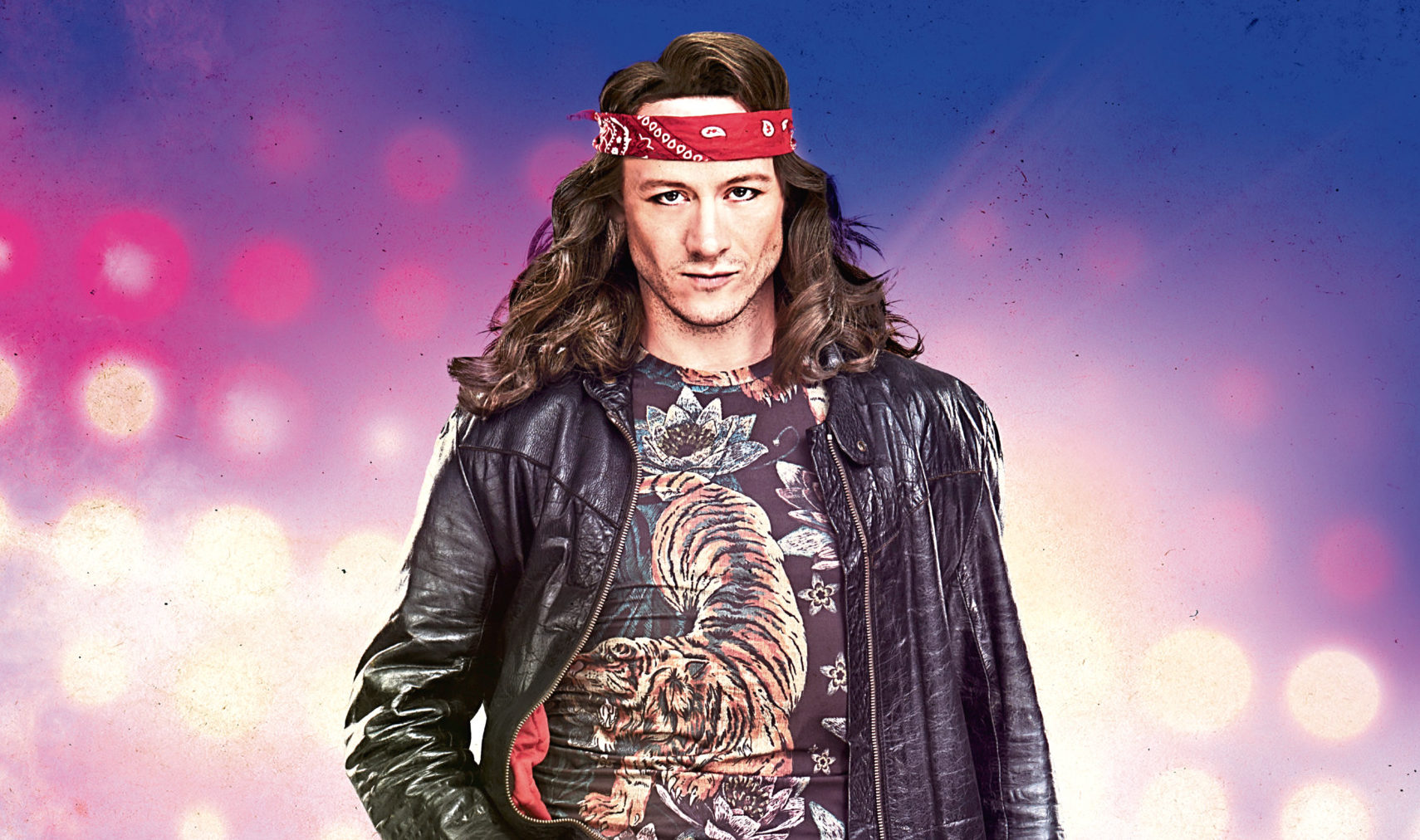 KEVIN CLIFTON admits that he can become a bit obsessed during Strictly Come Dancing.
The man who won the latest series of the BBC's smash-hit show with TV presenter partner Stacey Dooley says he thinks about little else for most of the last half of the year.
No wonder the 36-year-old says: "A couple of days after we won, I felt like I'd just woken up.
"Strictly's so all-consuming, it's all you see for a few months. You see training rooms and the Strictly studio and you just dance, dance, dance, dance, dance.
"So after we won I was like, 'It's Christmas! Oh, OK, that's what trees look like, I remember this thing called life!'.
"I think I can get tunnel vision when I've got a project in front of me. I'm just passionate about it all and I want it to be the best it could possibly be so I throw myself in.
"I don't like too much down time, I get fidgety and feel I should be doing something, I feel guilty if I'm not busy.
"So with Strictly I throw myself in so much that we'll be training throughout the day and then I'll go home and even as I'm going to bed I'll be thinking, 'How can that work better?', 'Do I change that move for the camera angle?' or, 'How can I get her to do that step? She's struggling with that, what's going to be the key that unlocks that for her or do I have to change the routine?'.
"I do obsess over it a bit, it becomes a bit 24/7 for me and it'll be the same with Rock Of Ages now."
Speaking of which, Kevin's going from Stacey to Stacee – Stacee Jaxx, that is – as he takes over as the lead character in the hit musical.
We're used to clean-cut Kev – and even Minion Kev – but this fella's a full-on LA rock god, all long hair and leather.
"That's it! It's really exciting for me because, and not everyone knows this, but there are some pictures circulating out there of before I was on Strictly when I used to fancy myself as a bit of a wannabe rock star.
"I used to be a bit of a goth so I had long, shoulder-length black hair, used to wear black eye make-up and have black fingernails, and I used to have a long black leather coat and leather trousers and big boots – all of that.
"I used to love rock music, I still do, and I was actually still in that phase when I first auditioned for Strictly and for some reason they said, 'No, thanks, that's not for us!'.
"So I got rejected a couple of times before I got on the show.
"I'm a big musical theatre fan, I grew up watching musicals and being inspired by them, and I saw Rock Of Ages in 2009 on Broadway and I just became obsessed with it.
"I loved it so much because it's such a fun show and obviously very rock-and-roll but tongue-in-cheek."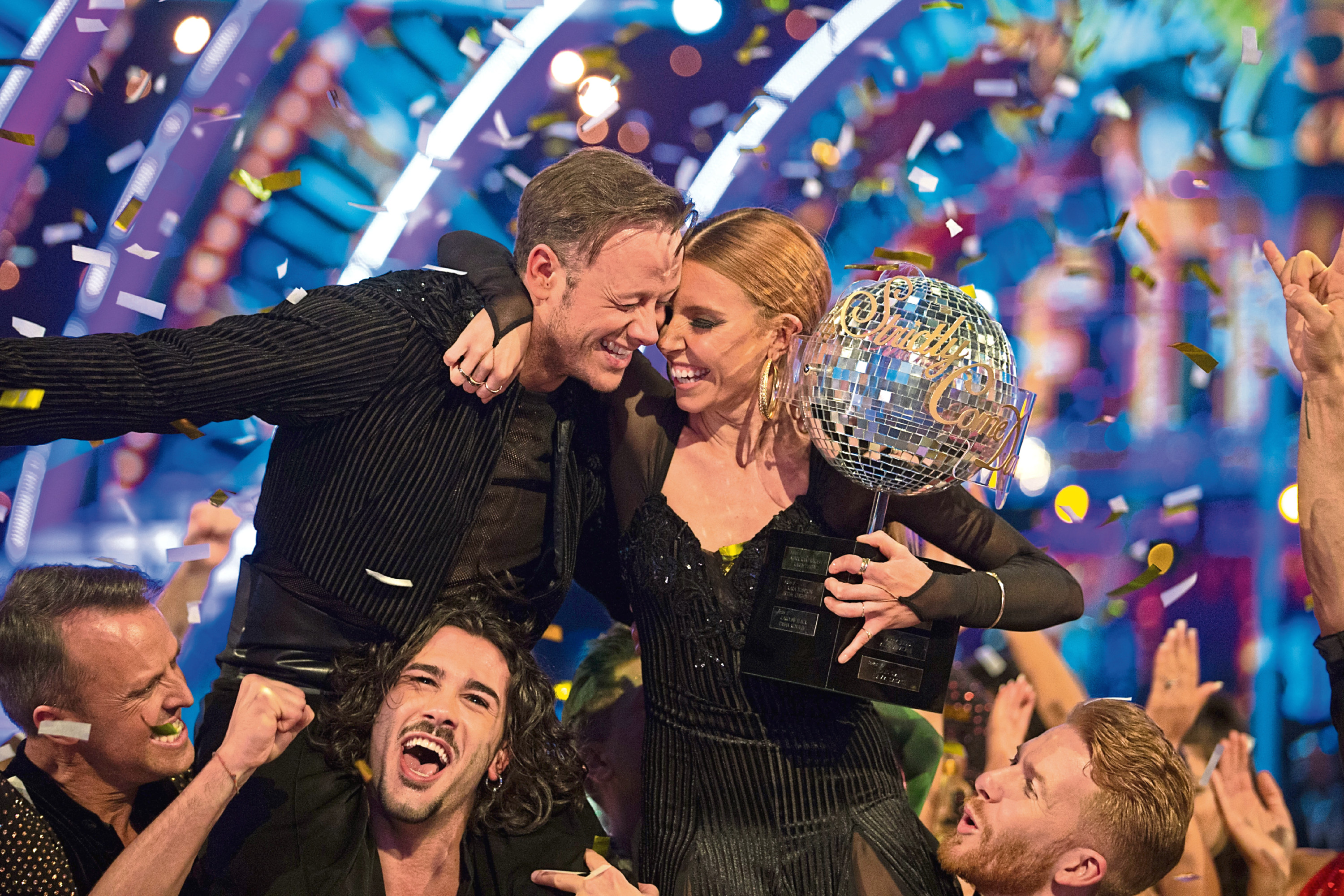 You can say that again, as it features the likes of The Final Countdown and I Want To Know What Love Is.
"I love all of the songs but for me playing Stacee Jaxx, my favourite's got to be Wanted Dead Or Alive, the Bon Jovi song, because that's his big moment when he first enters the show, and that's where I want to go flat out and give it everything I've got.
"I've seen Rock Of Ages quite a few times and loved it for a long time, and I've been saying for a long time that I've wanted to get involved in musical theatre, that it's something I'd really love to do.
"So when this opportunity came about it just seemed like the perfect fit because it's my favourite musical, and getting to play Stacee Jaxx I just saw as really exciting and also a chance to do something completely different to what I've been doing for the last few years."
When Ben Richards played Stacee, he told me he was basing his portrayal on Doors singer Jim Morrison but what about Kevin?
"It's funny. When I used to think that one day I was gonna make it as a massive rock star, purely by wearing leather trousers and doing nothing else – which marked you out in Grimsby! – I actually went over to Paris to visit Jim Morrison's grave so definitely him for me as well."
I spoke to Kevin's sister Joanne just after she'd won Strictly with Ore Oduba, and she revealed that making the final had meant she missed two weeks of rehearsals for Thoroughly Modern Millie.
"I'm not in the same boat, my rehearsals didn't start until January 7 so I was all right," says Kevin.
"I had some time to digest what had happened over Christmas and then throw myself in.
"The only thing was, I really wanted to go and watch the show before I started in it and I kept saying, 'As soon as I get eliminated, the next night I'll come and see it wherever it is' but it just never happened.
"Mind you, it's not a bad consolation, the Glitterball Trophy."
Another thing Joanne said when we spoke was that she was leaving Strictly after winning it because it made sense to go out on a high.
Has Kevin had the same thought?
"No, not really. Joanne just wanted to focus on musical theatre. You never know what can happen but I don't necessarily feel that myself, that it's time to quit Strictly.
"I still love it and I'm still really passionate about it, and it wasn't about 'I've got to win and then I'll leave.'"
Rock Of Ages is at Glasgow King's Theatre from January 22-26 and then on tour around the UK until July. For information visit www.atgtickets.com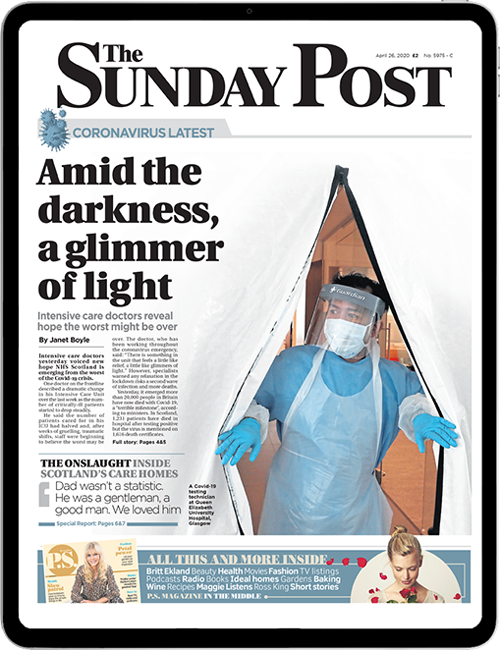 Enjoy the convenience of having The Sunday Post delivered as a digital ePaper straight to your smartphone, tablet or computer.
Subscribe for only £5.49 a month and enjoy all the benefits of the printed paper as a digital replica.
Subscribe