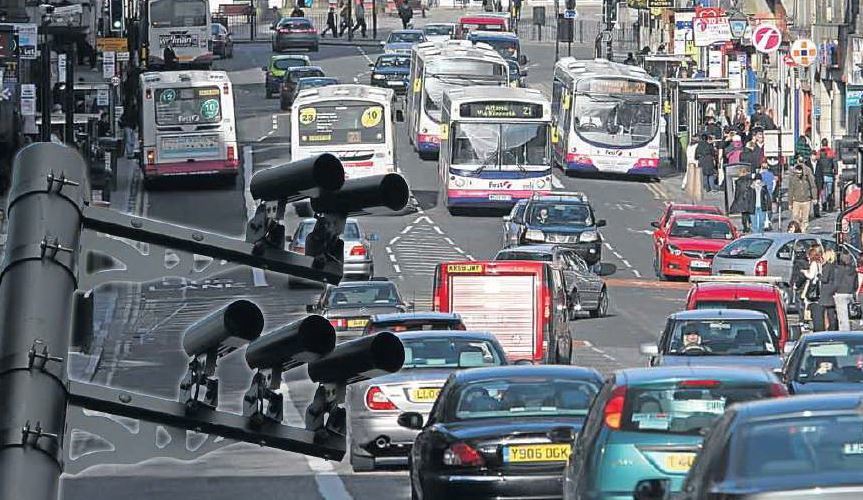 A NETWORK of spy cameras is to be installed across Scotland to snare drivers of the most polluting cars and hit them with fines.
Transport Minister Humza Yousaf last night confirmed plans to use automatic number plate recognition (ANPR) cameras to identify high-polluting vehicles.
Glasgow is expected to become the country's first city with a low emission zone (LEZ), forcing owners of vehicles which don't meet strict standards to pay tolls or fines.
Experts and environmentalists last night welcomed the move, saying it could save thousands of lives from the deadly impact of air pollution.
But critics warned the measure will just hammer low-paid people who can't afford to replace their old cars.
The crackdown is likely to mainly effect diesel cars, lorries and buses.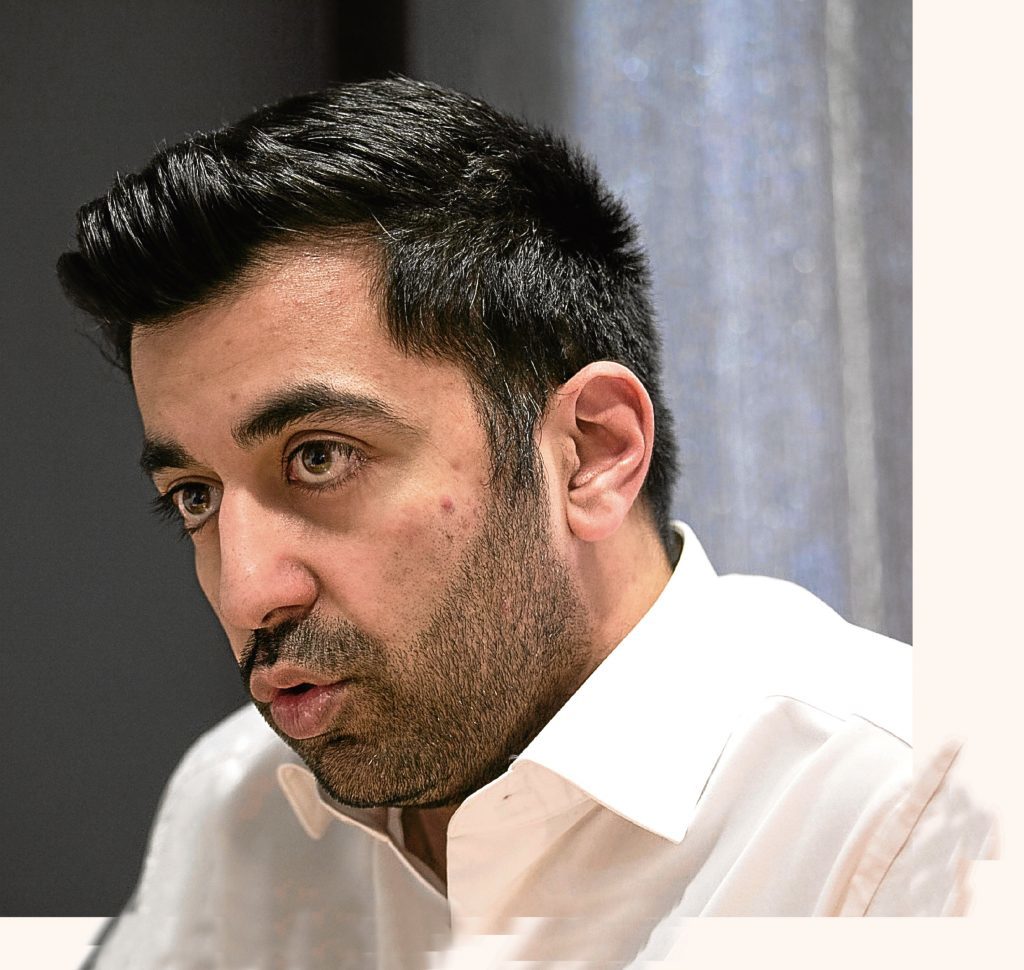 Diesels give off harmful nitrogen oxide exhaust gases, which can damage lung tissue and have been linked to 38,000 premature deaths across the world.
In other countries, LEZs usually involve a ban or charges on vehicles with high emissions.
For example, a revamped scheme, planned for 2019, will see some diesel car drivers pay £12.50 a day to travel through London city centre.
Mr Yousaf said: "We are talking to the four largest cities in Scotland. We have had very constructive discussions.
"Most people will want to see Glasgow in and around that because of the air quality issues and I think that is fair.
"It will be about number plate recognition cameras – there are cheaper ways to do low emission zones but we would like to do it properly.
"The longer-term vision is to broaden it out so it's not just focused on city centres but larger areas.
"If we can make public transport more affordable and reliable then people will find they don't need to take their cars into city centre as much. We are definitely not going down the congestion or road pricing route."
LEZs are common throughout Europe.
Mayor Sadiq Khan has presented plans to bolster his city's so that owners of the most polluting cars, vans and motorbikes will have to pay £12.50 to drive through central London, while buses, coaches and HGVs will be charged £100.
Dr Richard Dixon, director of Friends of the Earth Scotland, said ANPR cameras offered the best way of enforcing LEZs.
He said: "It's pretty obvious that Glasgow is the most deserving of a low emission zone.
"It's got the biggest pollution problem and the most streets that are breaking regulations.
"And it's got a population with more underlying health problems. If you had an equal offer from both Glasgow and Edinburgh, you would definitely go for Glasgow."
But he insisted that if a low emission zone were to be in place by next year, authorities needed to move "pretty quickly".
"It's really important," he added.
"Low emission zones won't solve all your air quality problems, but it will certainly make a big difference. We absolutely have to get serious about this." Professor Jonathan Grigg, of London's Queen Mary College, is the UK's leading expert on the effects of pollution on children's health.
He previously dubbed it "the modern invisible killer", with research showing it can cause asthma, as well as making it worse.
He told The Sunday Post it was a "hugely serious issue" which needed national attention. He said: "We need to do something pretty radical.
"But there needs to be the political will.
"Driving a diesel vehicle has to be made more expensive than driving something less polluting.
"The more we study pollution, the wider its effects. We have enough data to drive policy. Just having low emission zones without removing diesel vehicles (is not enough)."
But Hugh Bladen, founder of the Alliance of British Drivers, said extra charges would disproportionately affect the poorest in society.
He said: "The people who drive the most polluting diesels are the people who have the oldest diesels.
"And the people who have the oldest diesels are the people who can't afford the newer ones.
"We are punishing the least well off people for driving a car they can't afford to replace.
"It's a means of raising more money. They are playing the gallery.
"I just don't understand why they can't just leave people alone and let them get on with their lives."
Earlier this year Sir David King, the chief scientific adviser under both Tony Blair and Gordon Brown, said the Government had previously been "wrong" to encourage people to buy diesel vehicles.
The Scottish Government has said it will give the go-ahead to a pilot scheme by the end of next year.
Neil Greig, director of policy and research at the Institute of Advanced Motorists, said he would challenge any blanket roll-out of low emission zones.
He said: "We would be opposed to some kind of broad-brush, whole-city approach.
"I don't see much justification for broadening it out. There's not that many air quality issues outside the city centre that I'm aware of.
"And if you do it outside the city centre, public transport becomes an issue.
"But if there was an approach that targeted specific locations and was fair, we would be willing to accept that.
"It's places like Princes Street in Edinburgh and Hope Street in Glasgow that are the worst – places that are almost entirely buses and lorries."
Councillor Anna Richardson, Glasgow City Council's carbon reduction spokeswoman, said: "We will establish Scotland's first low emission zones, reduce congestion and work to remove the most polluting diesel engines from our streets.
"There is a wealth of evidence to show that cities that prioritise healthy streets benefit not only from better health outcomes, but from more resilient economies and reduced inequality. That's the goal."
Case Study
Fishmonger Norman Gallacher, from Edinburgh, owns three diesel vehicles of varying ages.
His oldest is an 18-year-old Volkswagen Transporter T4, which he has taken good care of over the years, investing in its upkeep.
In London's current low emission zone, the van would be slapped with a £100 daily charge.
But Norman, 49, insisted drivers shouldn't be punished for going for what has traditionally been the cheaper option.
He said: "If they took my van off the road, that's my life savings. It cost me a lot of money. It's still worth a lot.
"Through no fault of our own, diesel drivers feel as though we are dirty drivers.
"They have been encouraging people for years to buy diesel because they were cheaper and more fuel efficient.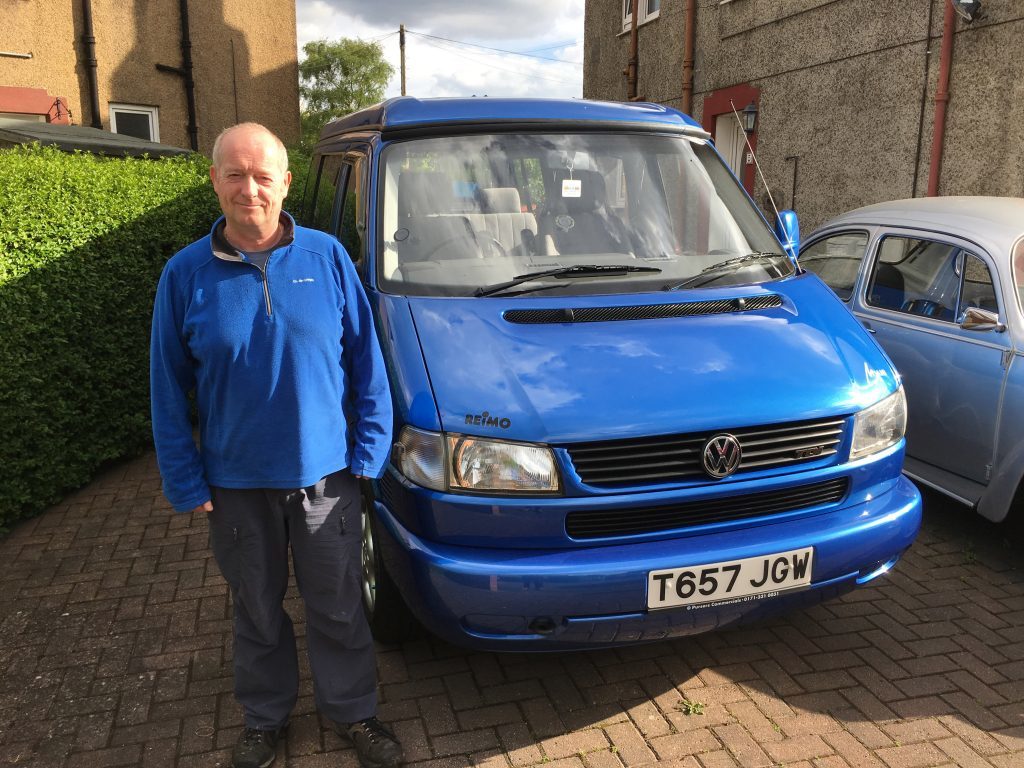 "The emissions were never an issue. I never really gave it any thought.
"My biggest fear is we will start having to pay more tax – that's what they will do. They'll start taxing the bigger vehicles."
As well as his blue Transporter, Norman owns a 13-year-old Volkswagen Transporter T5 and a two-year-old Volkswagen Tiguan.
He said any low emission zone in Edinburgh's city centre would leave him forced to take a long detour around the outskirts to avoid paying extra.
"I drive from Pilton through the city centre to get to my work every day. I would have to go a long way around, which would put maybe an hour or two on to my week, having to skirt the city centre."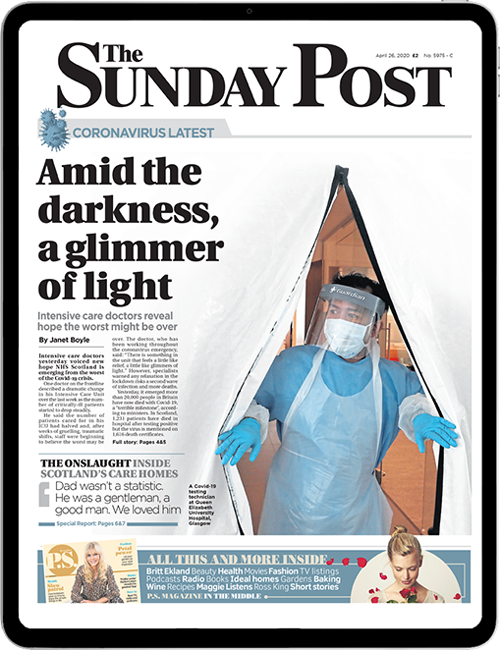 Enjoy the convenience of having The Sunday Post delivered as a digital ePaper straight to your smartphone, tablet or computer.
Subscribe for only £5.49 a month and enjoy all the benefits of the printed paper as a digital replica.
Subscribe