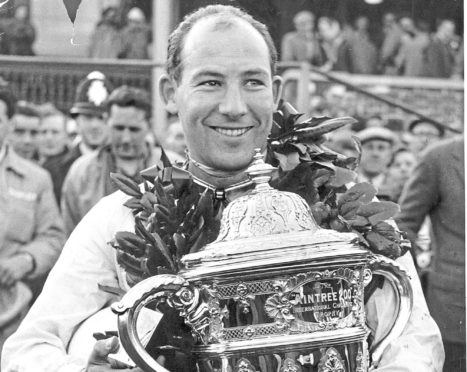 "Who do you think you are, Stirling Moss?"
This was the question asked by sarcastic traffic police of speeding drivers, one of whom just so happened to be Moss himself who then had a hard job making the officer believe him.
"The greatest driver never to win the World Championship" is probably not the epitaph the late Sir Stirling Moss would have chosen.
But he had made his peace with it long before his death, aged 90, on Easter Sunday after a long illness.
In fact, he knew even at the height of his comparatively short Formula One career that his preference to drive for home-based privateer teams – particularly the Cooper and Lotus ones run by his friend Rob Walker – rather than big international competitors such as Ferrari would prove a hindrance to his title hopes.
Poor mechanical reliability cost him the title in both 1958 and 1959, especially in '58 when four wins in his Vanwall were undermined by five retirements, allowing Ferrari's Mike Hawthorn to take the championship by a point.
But Moss insisted: "Better to lose honourably in a British car than win in a foreign one."
He was competitive but ultimately a gentleman who epitomised sportsmanship. In the 1958 Portuguese Grand Prix Hawthorn was threatened with disqualification for allegedly reversing on the track but Moss's spirited defence of his friend and rival saw him keep the vital victory.
That's not to say Moss was unfamiliar with the winner's podium.
Racing from 1948 to 1962 he won 212 of the 529 races of all categories in which he competed, 16 of them Formula One Grands Prix.
That tally makes him the man with the most Grands Prix victories never to lift the Championship and in fact he remained the English driver with most F1 victories until Nigel Mansell overtook him in 1991 after driving in many more races.
Competing in the blue riband competition for seven years between 1955 and 1961, Moss finished as championship runner-up four times and came third in the other three years.
He enjoyed a particular rivalry with the great Juan Manuel Fangio, his team-mate for a year at Mercedes.
Some say Moss was the better driver but Sir Stirling himself always insisted Fangio was superior, and his five F1 titles and 24 wins from 51 Grands Prix suggest that was the case.
Indeed, when the pair raced for Mercedes in 1955, Fangio won four races to Moss's one and the latter always believed his team-mate let him take that one, his home British Grand Prix at Liverpool's Aintree circuit, by just 0.2 seconds.
However, in the 1955 Mille Maglia, a race over 1,000 miles of Italian public roads in the fastest sports cars of the day, Moss and his co-driver, the journalist David Jenkinson – reading pace notes from a roller map – set a record time in his Mercedes-Benz 300SLR, beating his team-mate by half an hour.
Given an Austin 7 by his father aged nine, Moss drove that around local fields until he bought his first car aged 15.
He then used money won in horse-riding events to make a downpayment and become one of the Cooper Car Company's first customers, starting out in racing in his Cooper 500 in 1948.
Moss drove during the sport's romantic age of the late '50s and early '60s, long before the multi-million-pound lifestyle enjoyed by the likes of Lewis Hamilton, who became a friend of Moss, with his personal private jet.
Hamilton says: "I think it's important that we celebrate his incredible life and the great man he was."
Hamilton and Moss both drove for Mercedes, and became increasingly close after Lewis' move to the Silver Arrows in 2013.
"I certainly will miss our conversations," Hamilton adds.
"To be honest, it was such an unusual pairing, our friendship.
"Two people from massively different times and backgrounds but we clicked and ultimately found that the love for racing we both shared made us comrades.
"I am truly grateful to have had these special moments with him. Sending my prayers and thoughts to his family. May he rest in peace.
"Saying goodbye is never easy and can be sad but he will always be here in our memories, and will always be such a huge part of British motorsports heritage."
To supplement his income, Moss would criss-cross the continents to compete in other categories.
Incredibly, he'd enter more than 60 races a year and would drive 84 makes of car over the course of his career.
From Maserati, his other F1 team, to Jaguar, Porsche to Sunbeam-Talbot, Moss drove them all.
His last season in F1, 1961, was probably his greatest as his skill allowed his underpowered Lotus to compete with the dominant Ferraris.
Moss's racing career came to an end when he was badly injured in a crash at Goodwood, leaving him in a coma for a month and partially paralysed down the left side of his body for six.
It was a year before he attempted a comeback but while he was still quick, Moss found his concentration had gone and he reluctantly announced his retirement.
He later believed he'd tried to come back too soon, and that had he given it an extra six months or so it would have been different.
Moss was one of several celebrities to make cameo appearances in the 1967 Bond spoof Casino Royale in which he, fittingly, played Eveleyn Tremble's (Peter Sellers) driver.
Moss lived to the end of his life in his house in Mayfair, fitted with gadgets that would have made James Bond envious.
He is survived by his third wife and two children.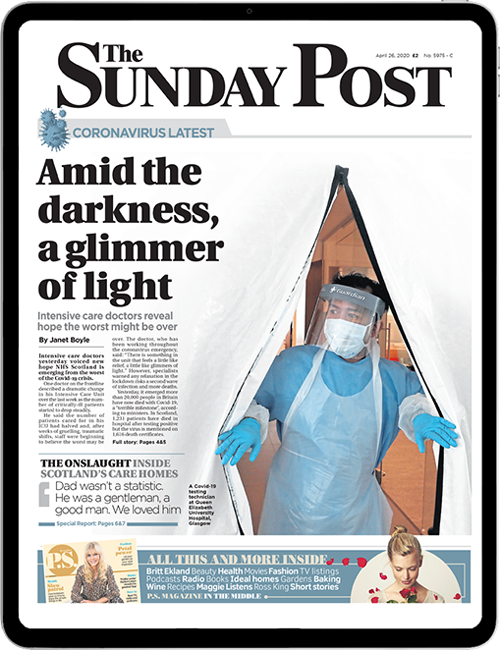 Enjoy the convenience of having The Sunday Post delivered as a digital ePaper straight to your smartphone, tablet or computer.
Subscribe for only £5.49 a month and enjoy all the benefits of the printed paper as a digital replica.
Subscribe