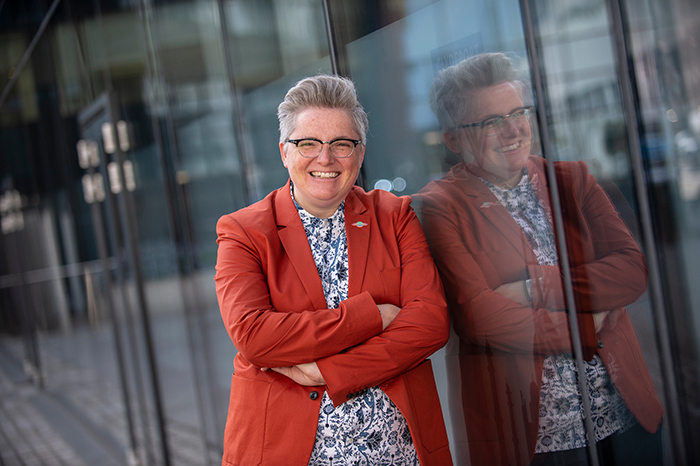 The firm which printed the first colour banknotes in Europe is helping set the tech tone for the 21st century
A new Royal Bank of Scotland survey reveals that over two-thirds of Scots are benefiting from new technology, saying it makes their lives more efficient.
The bank launched the study of public attitudes towards technology to explore how consumers and businesses can adapt to make innovation a regular part of the world we live in.
The results, published in a report entitled Scotland's Tech Future, shows the majority of Scots of all ages are fearlessly facing the future in a time of rapid transformation and change.
The past few years have seen numerous innovations across the banking industry; features like facial recognition or artificial intelligence, which would have seemed like science fiction not so long ago, are now an everyday reality.
And according to Royal Bank's research, 68 per cent of people believe technology has made their lives more efficient.
For 60 per cent of respondents, the biggest boon comes from instant access to information – and this thirst for knowledge is most prevalent among older age groups, with more than 70 per cent of those aged over 65 saying instant access is the most exciting aspect of technology for them.
But the pace of change has made some edgy, with a fifth of Scots saying they fear having to keep up with the latest developments.
Louise Smith, head of digitisation, personal and business banking at Royal Bank of Scotland, said: "Robots are not going to take over the world, the key is how you combine humans with technology. The opportunity concerns how you work with customers and clients to connect into the latest technology to create the best experiences."
Royal Bank of Scotland has long been at the forefront of innovation, from printing the first multi-coloured banknotes in 1777 to installing some of the country's first ATMs in the 1960s, and it remains at the cutting edge of new financial technology.
On its mission to continually develop and update products and features to make banking more convenient and secure for customers, it has invested in new apps to help business customers manage expenses digitally and to give commercial card customers complete control of their account in real time.
In 1997, Royal Bank was the first bank to launch a comprehensive internet banking service. Last year it introduced a new ground breaking safety and security feature, face ID. Other recent major steps forward include the launch of Esme Loans, a digital lending platform that allows UK-based SMEs to quickly obtain unsecured loans of up to £150,000, and for personal customers the bank is still the only one to offer completely paperless mortgage applications.
Dan Salmons, director of innovation at Royal Bank, added: "I'm tremendously positive about technology. Ultimately, we control it and it's there to solve problems and to serve us.
"Daleks can't climb stairs, so it will be quite a long time before they take over the world."
Recognising how people live and work in the modern age and finding technology-led solutions to make the customer journey better is at the heart of Royal Bank of Scotland.
That ethos has led its development team to design an artificial intelligence-powered 'digital human' called Cora. Through Cora, Royal Bank of Scotland is the first UK bank to use artificial intelligence as a chatbot. Cora converses with customers in branches and can answer more than 200 queries, including how to log in to online banking, how to apply for a mortgage and what to do if you lose your card, as well as providing advice on card payments and fraud prevention.
The last point is particularly relevant: the survey shows 54 per cent of Scots fear their personal information falling into the wrong hands. It's more of a concern for women; almost two-thirds (60 per cent) of women listed data and personal information as a concern, compared to 47 per cent of men.
Growing up as digital natives, 16 to 24-year-olds were the least concerned about protecting their data (43 per cent) while over-65s felt this most strongly (69 per cent). Evidence from this year's Royal Bank Mobile Microleisure Report also revealed that young people are the least likely of all age groups to take measures such as installing security software on their mobile phones.
Royal Bank is focused on designing new measures to help customers stay safe and secure in the virtual world and in real life. That's why you'll find a TechXpert in each of Royal Bank of Scotland's branches, who can demonstrate and teach customers how to use every feature of mobile banking, from staying safe online to registering for digital banking.
Community bankers also host training sessions in digital and mobile banking in towns and villages across the country to help customers and technology to move forward together.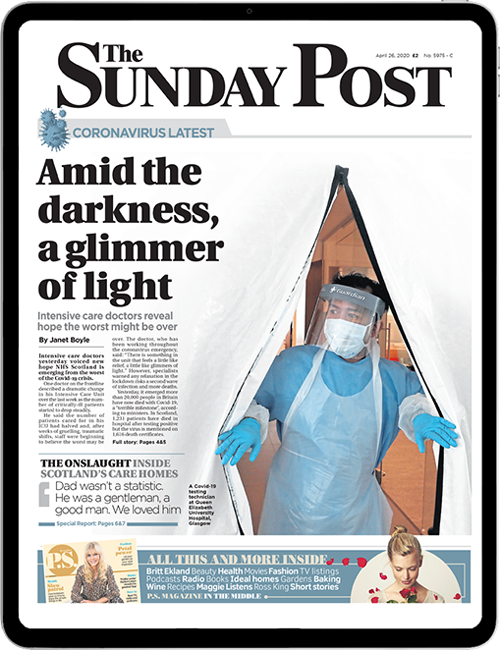 Enjoy the convenience of having The Sunday Post delivered as a digital ePaper straight to your smartphone, tablet or computer.
Subscribe for only £5.49 a month and enjoy all the benefits of the printed paper as a digital replica.
Subscribe