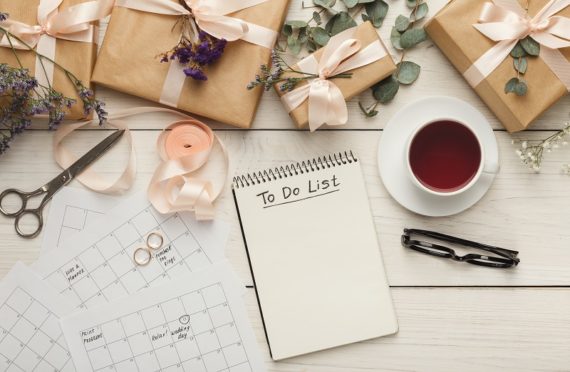 From finding the perfect venue to creating a wow factor with your entertainment, there are lots of elements that go into planning a wedding.
But the good news is, you don't have to do it all by yourself! Wedding planning can be stress-free, so long as you find the right wedding companies to bring your dream wedding to life.
Whether you want an intimate and romantic ceremony, a luxurious wedding weekend or anything in between, they'll help you make your big day as special as possible.
Here are some great Scottish venues, entertainers, wedding fashion experts and fairs to check out.
Enjoy exclusive use of Blairquhan Castle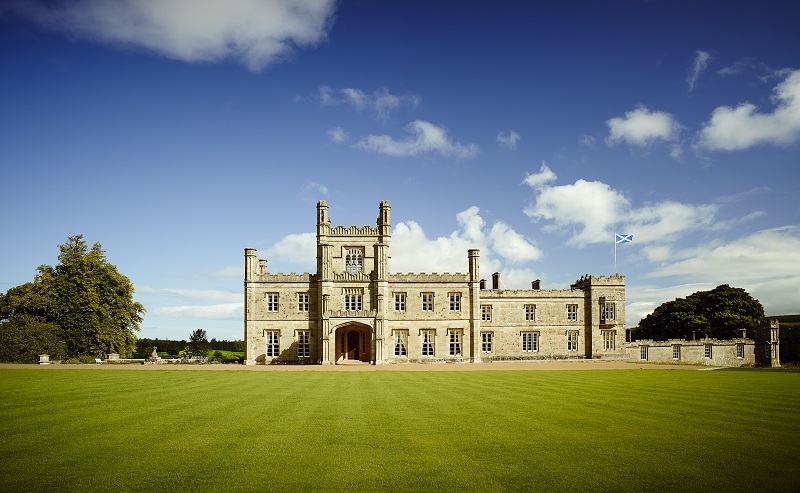 Blairquhan Castle is Scotland's jewel. Situated in the beautiful Ayrshire countryside on an estate with over 200 acres of private parkland and gardens, this remarkable piece of Regency architecture is far more than just a wedding venue.
It has history and character, but most of all, it has charm – you couldn't wish for a more romantic setting for your wedding day. Couple this with the phenomenal food and service that you'll receive from its experienced team and you have a recipe for the perfect day.
Featuring four stunning function rooms, Blairquhan Castle is ideal for weddings between 20 to 100 people (up to 120 for evening guests). Accommodation is also provided onsite with the provision of 15 beautifully designed luxurious bedrooms within the castle and eight self-catering cottages sitting on the estate.
From the beautiful flower garden and picturesque garden pond to the magnificent walled garden, Blairquhan estate offers wedding couples unlimited photo opportunities to capture their most memorable day.
Rated as a 5-star exclusive use venue by Visit Scotland for five years running, Blairquhan Castle hosts fully exclusive weddings. This means you and your guests will have exclusive use of the castle and its immediate surroundings, with a fully dedicated service team to look after only your party. This exclusivity enables wedding couples to relax and fully enjoy their big day without interruptions.
If you would like to find out more about hosting your wedding at Blairquhan Castle, visit their stand 409B at the upcoming SEC Scottish Wedding Show on 22nd and 23rd February. Or why not join their next in-house wedding open day taking place on Sunday 8th March from 1pm – 4pm? The castle will be fully set up for weddings and the Blairquhan team will be on hand to answer any questions you may have. Complimentary glass of fizz and canapes on arrival for all guests and there will be many local wedding suppliers exhibiting, too.
For more information and contact details, visit the Blairquhan Castle website here.
Go for something different with Comrie Croft
A 200-year-old farmstead, house and barn set around a courtyard, together with 231 acres of fields and woods, Comrie Croft is a wee bit different from a typical wedding venue.
Most of the time it's an award-winning green destination for people camping, hostelling or mountain biking, then someone asked if they could get married there and the team thought that sounded like a lovely idea!
Weddings at this venue tend to be informal affairs with a relaxed house-party or even festival atmosphere, with two nights included to spend time with your nearest and dearest.
Pop along to their Spring Wee Nosy on the 26th April from 2pm till 5pm for an afternoon of live music, tasters and highly recommended local suppliers.
Find out more about getting married at Comrie Croft here.
Plan your big day at Edinburgh Wedding Fair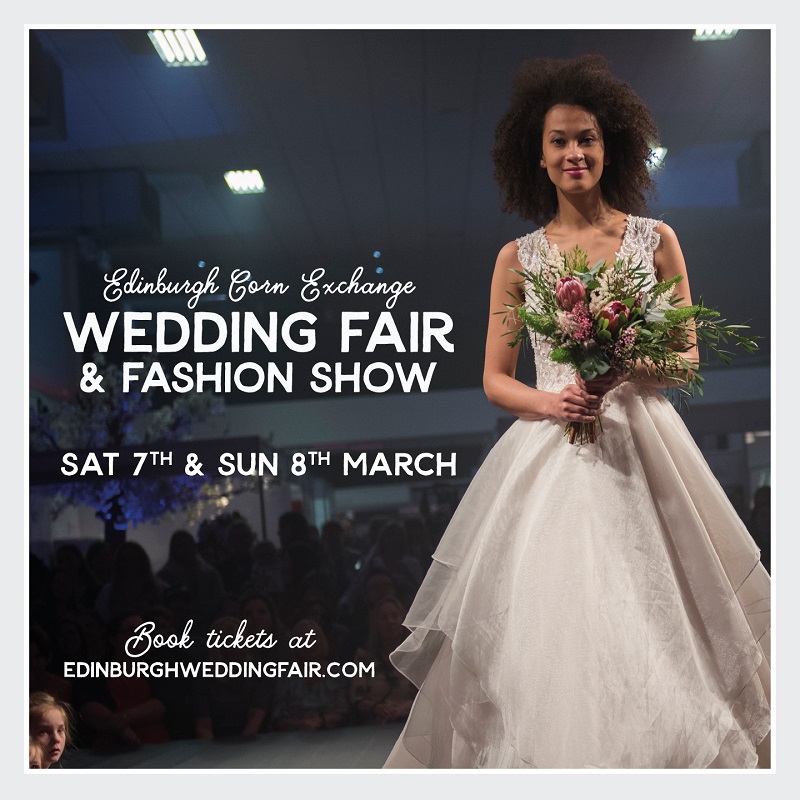 With over 130 specially selected exhibitors, the Edinburgh Wedding Fair offers everything you need to plan the perfect wedding. You'll find stunning dresses, creative cakes, fabulous flowers, stationery, jewellery and much more.
Plus, during the wedding fair many of the suppliers offer great value discounts – you can get inspired and snap up a bargain, too.
Whilst there, check out the latest bridal fashion during the fashion show. Starting at 11.45am, 1.45pm & 3.30pm every day, it will showcase bridal fashion, hair and make-up, flowers, mother of the bride fashion and groomswear.
Over the years, the Edinburgh Wedding Fair has grown to become the largest event for brides and grooms in the East of Scotland. It's the perfect place to get advice from industry experts, many of them VOWS Award winners and nominees, so don't be afraid to ask any questions and stop for a chat.
Check out the Edinburgh Wedding Fair website for the latest event updates.
Shop women's wedding fashion at award-winning Moda Dea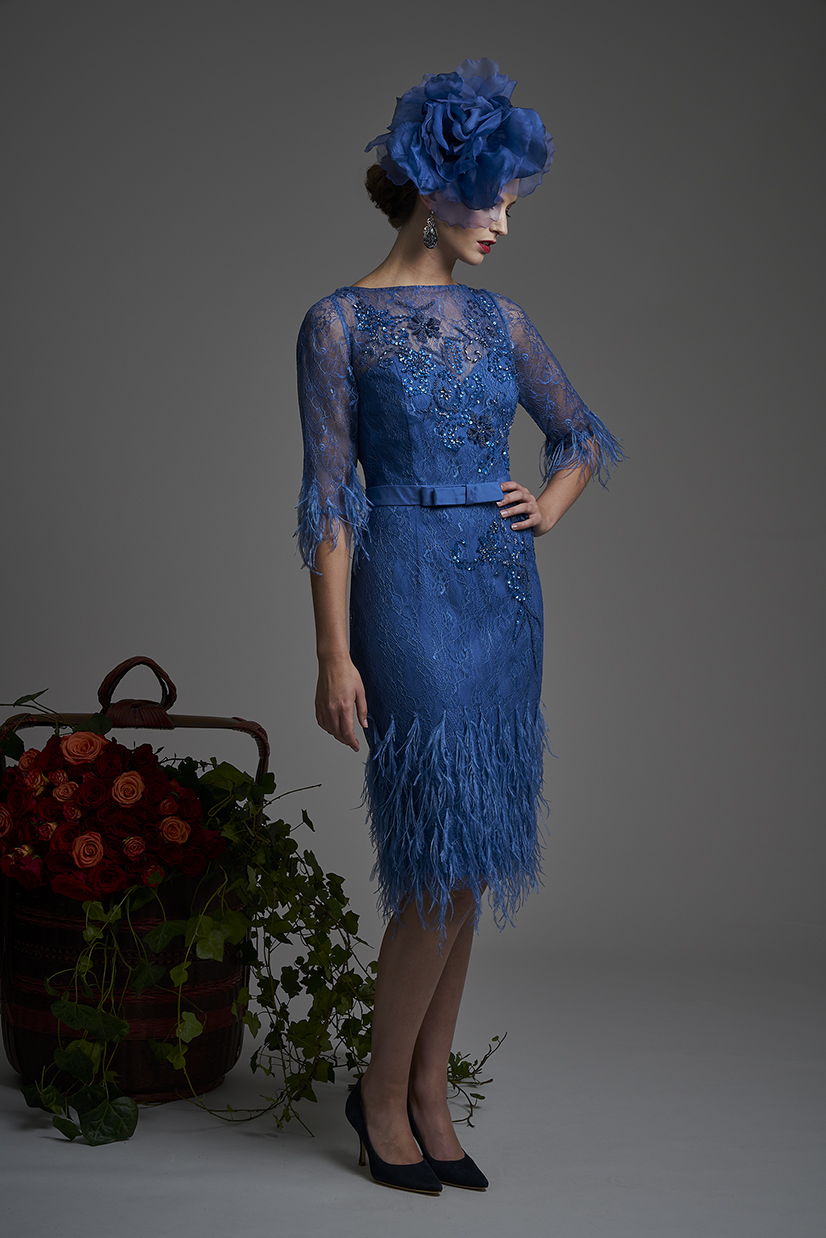 Moda Dea opened in September 2009 in a small shop in Barrhead, East Renfrewshire.  The owner, Rosemarie McInally, had identified a real need for a boutique for all the fashionistas in the surrounding areas.
The boutique quickly became a huge success, and Rosemarie and team had created a jewel in the crown in Barrhead. Unsurprisingly, they outgrew the shop and moved to larger premises at 98 Cross Arthurlie Street, allowing them to offer a much larger range of fashion specialising in Mother of the Bride/Groom, cocktail and casualwear in sizes 8-26.
To accessorise there are fabulous hats and fascinators to match every outfit, and award winning Rainbow shoes are also available which can be dyed any colour.  A fabulous selection of jewellery is available to add the finishing touch.
Rosemarie and team are passionate about making their clients feel good about themselves whatever the occasion, understanding what suits all shapes and sizes. They have a wealth of experience in the fashion industry, aiming to provide all customers with an enjoyable shopping experience.
Rosemarie travels all over Europe to bring new labels to the shop, with an emphasis on fabulous fabrics, styles and fit. The team have a passion for fashion that will never diminish and customer service will always be a top priority.
There is no doubt why they won the award for Best Fashion Boutique in Glasgow in the Scottish Business Awards last year. They also won the Scottish Women's Awards for the Best Independent Retail Business in Scotland.
Follow Moda Dea on Facebook – they look forward to welcoming you and promise you will not be disappointed!
Have your wedding your way at Edinburgh Corn Exchange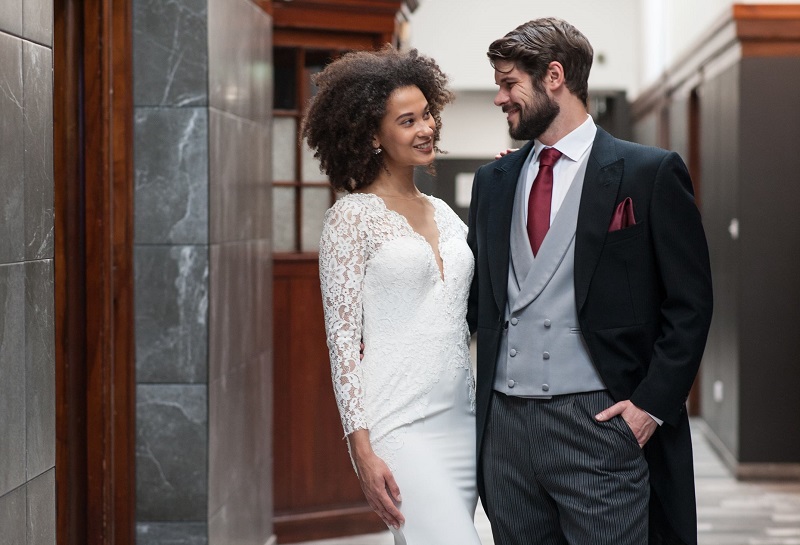 Whether you're dreaming of a funky, formal or fairly-tale wedding, the Corn Exchange is the perfect venue of choice. The Corn Exchange consists of highly adaptable and flexible spaces used separately or in combination with each other, allowing for your imagination to run wild and ensuring your dreams really can come true!
The award-winning and much-loved Corn Exchange is a unique, historic and iconic building located in Scotland's beautiful capital city.
Many of the original features remain in this famous building, combining the traditional and contemporary themes throughout.
This perfect wedding venue, with a blend of old and new, includes a specialist team of professional wedding experts led by a dedicated coordinator who is always on hand.
They believe passionately that your wedding will be one of the most memorable days of your life, so they will work tirelessly throughout the build-up and during your wedding to ensure you have the perfect day.
If you can organise your friends and family, trust the Corn Exchange to do the rest – it's where your wedding dreams can come true.
Have your wedding your way at the Corn Exchange! Find out more here.
Find excellent service and Highlandwear deals at McCalls
McCalls are renowned Highlandwear outfitters supplying exceptional tailored kilts from £399 and high quality hire outfits from as little as £65.
Choosing from the contemporary classics of the PRIDE range or the more traditional clan tartans is just part of your experience, as their friendly staff are on hand to help you from the initial tightening of the tape measure to the last stitch made to your kilt.
McCalls will always find an outfit to suit any occasion, any budget and any size.
Exclusive to McCalls is the PRIDE range, consisting of 14 unique, contemporary and eye-catching tartans such as the ever-popular Modern Pride and the increasingly in-demand Midnight Pride.
The PRIDE range includes more than just kilts, with a wide selection of Highlandwear accessories, scarves, hip flasks and ribbon also included within the collection.
McCalls not only likes to provide the best service but the best deals to customers. Their current offer is 'Grooms Go Free'; if you book at least six kilt hires they'll supply one hire outfit for free.
This offer applies to all McCalls branches throughout Scotland. Terms and conditions will apply.
Visit the website here to find your local McCalls branch.
Make your wedding even more special with Neil Drover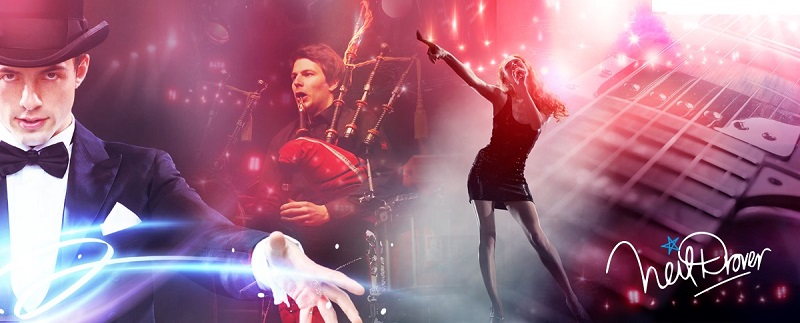 Hire live bands, wedding singers and much more with Neil Drover.
Hiring the right wedding band, harpist, ceilidh band or wedding singer plays such an important part in the success of your big day. It's important to get the best advice available and choose from the top wedding bands and musicians in the country.
Choosing the right music ensures that by the time your guests are setting out on their journey home, they'll have had a great night.
For more than 25 years, Neil Drover and his team have matched wedding music with thousands of brides.
They know just how important the right choice is – and that it's not always the obvious one! They'll be on hand to steer you through the decision-making, to ensure that you and your guests enjoy the wedding music and entertainment provided.
Working with Neil Drover is the easy and reliable way to book your wedding entertainment! They can organise as little or as much as you want – nothing is too big or small.
From the wedding ceremony music, piper and toastmaster through to the last dance of the evening, they will take care of everything.
Many of Scotland's leading hotels and wedding venues recommend Neil Drover – when it comes to organising wedding music and entertainment, Neil Drover is your best man!
Book your wedding music and entertainment with Neil Drover, online here.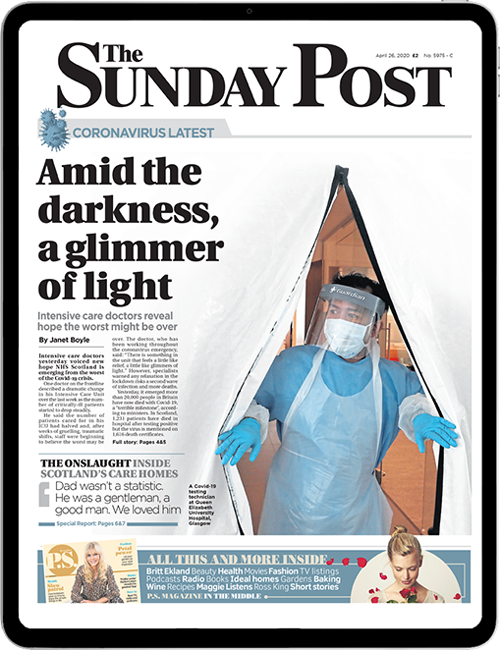 Enjoy the convenience of having The Sunday Post delivered as a digital ePaper straight to your smartphone, tablet or computer.
Subscribe for only £5.49 a month and enjoy all the benefits of the printed paper as a digital replica.
Subscribe