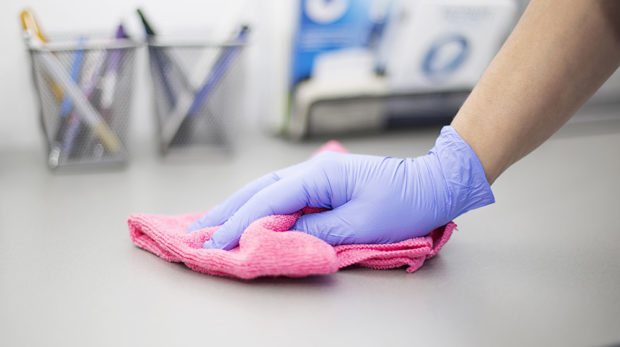 Are you ready to open your office after lockdown? Keeping a handle on cleanliness and hygiene in the workplace has always been a priority – but in light of the ongoing pandemic, workplace hygiene has become more important than ever before. From deep cleaning services to ordering in hand sanitiser, there are lots of different ways to get on top of office hygiene before you welcome back employees.
Here are four commercial cleaning companies in Scotland who offer a variety of services to help: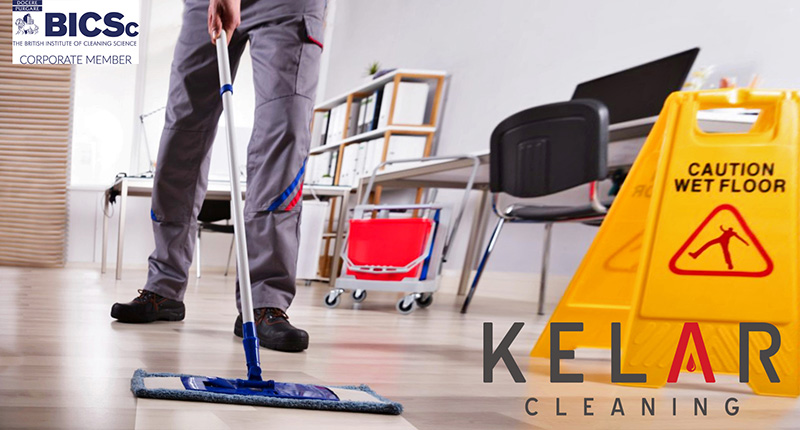 Established in 2016, Kelar offers commercial and specialist cleaning, providing professional carpet, upholstery and hard floor cleaning and restoration across the sector.
Kelar Cleaning is a family-run business offering a one stop shop for all your commercial cleaning requirements. It prides itself in offering its customers the very best service. It always ensures staff are fully trained, arrive in a marked vehicle, are PVG checked and wear a Kelar cleaning uniform.
Kelar is registered with BICSc and NCCA so you can be assured of a professional service.
Kelar Cleaning has a variety of services to complement its commercial cleaning including carpet/upholstery, hard floor cleaning and restoration, disinfecting and sanitation using X-Mist, a revolutionary new product on the market which is tested to BS EN14476. This atmospheric deodoriser and sanitiser in a can kills all germs, viruses  and odours leaving your business fresh clean and fully sanitised ready for your workforce to arrive back.
From offices, kitchens, canteens, workshops, builders cleans, social housing and its bespoke holiday let cleaning service, Kelar covers all your commercial cleaning requirements.
Kelar Cleaning is committed to providing a professional and speedy service at all times, whilst maintaining the highest quality of work.
*Click here to visit Kelar Cleaning's website or call 01346 517039.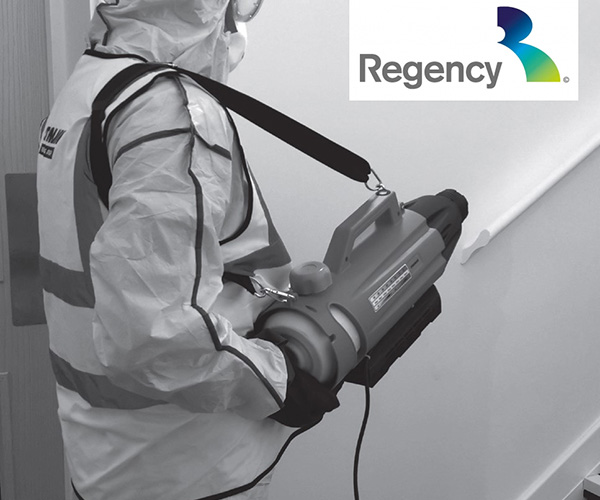 It's time to get back to business with Regency's antiviral cleaning services. The Covid-19 pandemic in 2020 has taught us many things, not least the importance of disinfecting our workplaces and homes.
Now with employees heading back to 'business under the new normal', the first step is to get workplace ready for action. That's where Regency Clean can step in and help to fight the infection! At Regency, they have the capability to disinfect, decontaminate and sanitise your workplace, home or commercial space – including hard-to-reach places – easily and quickly.
Using a targeted antiviral cleaning system, Regency sanitises complete areas in as little as 45 minutes, helping your business with a speedy return to life after lockdown. This disinfection service uses a handheld fogging unit, a powerful, safe and effective solution to antiviral cleaning. Because the fog binds to surfaces and disinfects, it's perfect for assisting with disease prevention, sterilisation and air purification, and is effective against viruses.
*To find out more information about antiviral cleaning services from Regency Clean  click here to visit the website or call 0800 634 9756.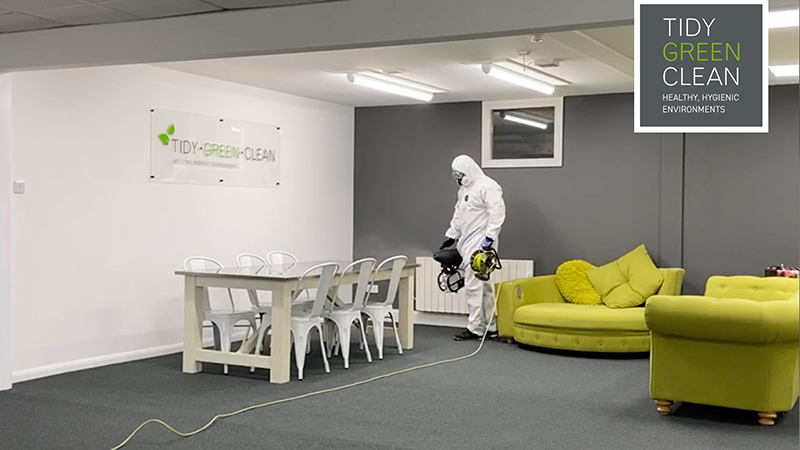 Tidy Green Clean provides a deep clean service to fully cleanse and sanitise your offices, to get you fully mobilised and back to work after Covid-19 lockdown ends.
Its deep clean features fogging of your entire premises uses Huwa-San, an ultra-low vapour sanitiser which is no-wipe and safe for all office electronics, kills 99.99% of bacteria and viruses within 60 seconds and highly effective against Covid-19 and legionella bacteria.
Tidy Green Clean's deep clean also includes a full desk sanitise – keyboard, phone, desk, screen – plus your entire office, especially those areas with the most traffic and physical contact.
To enhance your return to business, its latest office mobilisation catalogue has a full range of signs, posters, sanitiser stands, mats and stickers to provide clear instruction and guidance for everyone who comes to your premises.
*To visit Tidy Green Clean's website click here. You can also call on 01224 515 933 or email: info@tidygreenclean.co.uk
Out of Your Hands Cleaning Services

Don't lose out – discover the benefits of using Out Of Your Hands Cleaning Services and not only will the company cover your cleaning.
For the cleaning company will also email you cleaning tips on how to follow a good cleaning regime within your household, best ways of decluttering, and a weekly checklist of how to keep this up, FREE of charge.
Just drop them an email at: outofyourhands@hotmail.co.uk for further information.
Out of Your Hands Cleaning Services lists it business values as:
Client focused: making a last impression of the company, being warm and friendly, flexible in responding to any request, recognise repeat clients.
People-centred: the company's employees are loyal to each other, their clients and their extended suppliers, everyone is treated with respect.
Ownership: the employees take ownership of daily projects and practice safe working habits.
Out Of Your Hands is fully insured and all of its employees are disclosure checked and insured. The company adheres to current HSE legislation. Out Of Your Hands is fully competent in all health and safety procedures.
*For more information on what Out of Your Hands can do for you,  visit the website by clicking here or call 01369 703379.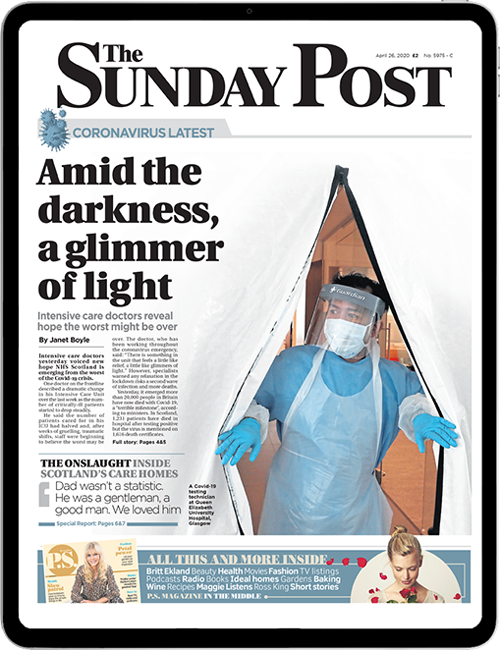 Enjoy the convenience of having The Sunday Post delivered as a digital ePaper straight to your smartphone, tablet or computer.
Subscribe for only £5.49 a month and enjoy all the benefits of the printed paper as a digital replica.
Subscribe