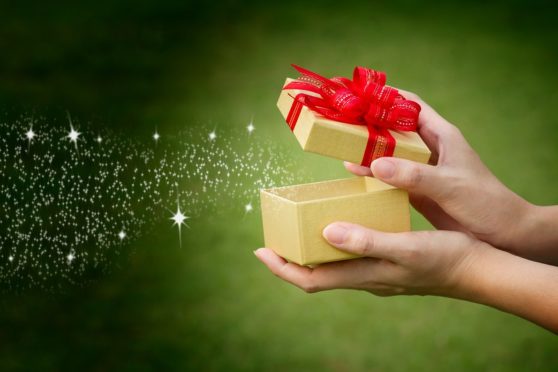 What better time to give back than Christmas, a day of gift-giving, sharing and celebrating with loved ones.
This year, have yourself a 'charitable' little Christmas by supporting some fantastic local charities.
These organisations spend all year providing vital support and care to communities and families across the country, so if you can spare a few pounds, show your appreciation with a festive donation.
Not sure who to pick? Here, eight of Scotland's best charities tell us more about what they do and how you can help.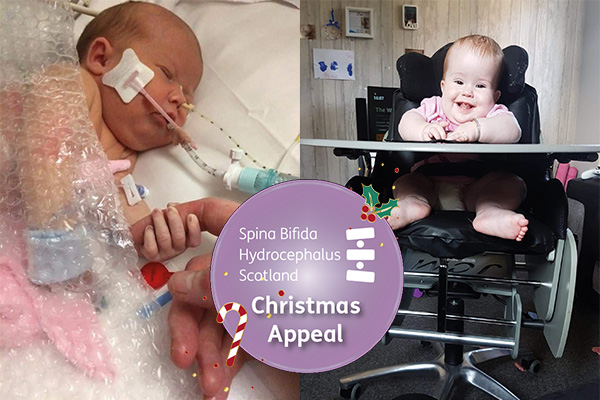 We believe no one in Scotland should be left alone to cope with the affects of spina bifida and/or hydrocephalus.
And because of individuals like you, no one has to.
This Christmas season we're asking for your help. We want to make sure all our children and families receive the support they need now and forever – and you can make that happen.
"They're always in my whole family's corner. My 3 year old has spina bifida and I would have been lost without this amazing organisation"
For over 50 years SBH Scotland has provided a lifetime commitment of specialist support to all those affected by the lifelong, complex disabilities of spina bifida, hydrocephalus and allied conditions.
Every year our services are offered to over 3,500 children, young people and adults across Scotland by a dedicated support and nursing team.
Vital support includes a helpline, one-to-one weekly development visits with babies and toddlers, workshops, family support, hospital visits, youth clubs, health check clinics, one to one key workers and an adapted respite cottage.
Will you help us? Please visit our website for more information.
To donate to SBH Scotland click here or text 'SMILE' to 70450 to donate £5 (this costs £5 plus a standard rate message).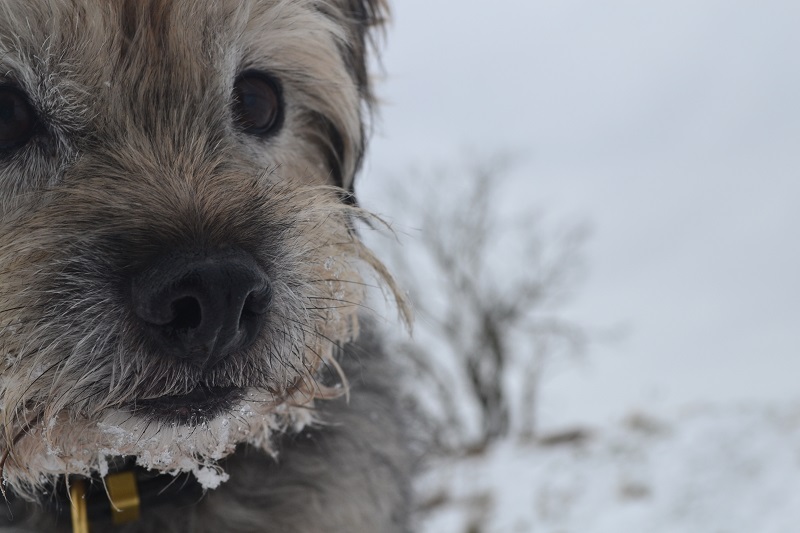 Since 1956 Dog Aid Society of Scotland has been providing valuable services to dog owners.
This includes re-homing dogs and operating various schemes to assist dog owners on low income to meet the cost of unexpected veterinary bills (such as an accident or sudden severe illness) or pay neutering costs.
Although the society is Edinburgh based it operates throughout the whole of Scotland and we welcome enquiries from anywhere in the country.
Dog Aid Society re-homes dogs of any breed, size or age.  As we do not have kennels, we work on a home-to-home basis matching dogs to suitable homes.
If a dog is eight-years-old or older at the time of re-homing, the society will cover all veterinary bills (with the exception of routine treatments) for the remainder of the dog's life as part of our Old Dog Scheme.
We also cover costs relating to conditions that are pre-existing at the time of re-homing, for dogs of any age, again for the remainder of the dog's life.
Once in their new homes, the society meets any costs required to ensure that the re-homed dogs are vaccinated, microchipped and neutered in order to promote responsible dog ownership.
Over the years since 1956 we have heard so many happy success stories of dogs we have re-homed, so when looking to re-home a rescue dog, why not consider re-homing a DASS dog.
To donate to Dog Aid Society click here.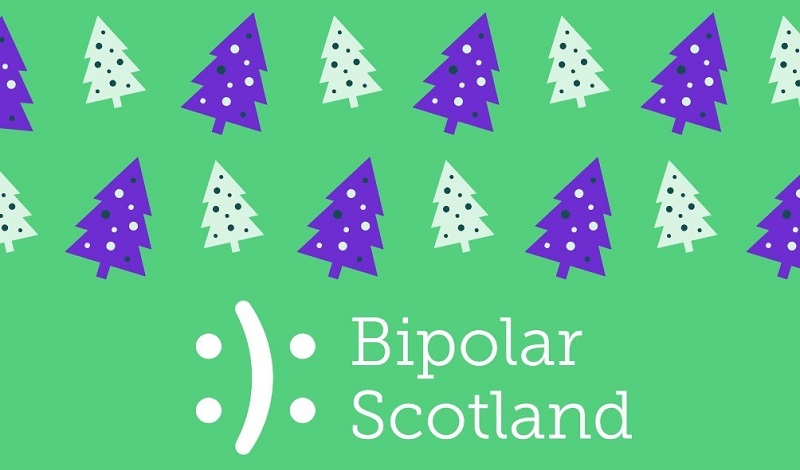 There is no cure for Bipolar Disorder however with your support we can help transform lives.
Bipolar Scotland is Scotland's national charity for everyone living with bipolar – friends, family and carers.
What we do:
Provide information, advice and support on how to live with the condition.
Provide support groups across Scotland where people can share and get help.
Challenge stigma and discrimination wherever it exists.
Offer free courses where you can learn to manage the condition and take back control of your life.
All these things improve quality of life, reduce hospital admissions and hold families together.
2-3% of Scotland's population (150,000) live with bipolar so we all know someone with the diagnosis- a relative, a friend, a neighbour, a workmate.
Join us today by becoming a friend of Bipolar Scotland or giving a donation. With your support we as an organisation can continue to give those with bipolar a fair chance of living life to the full and help shape future support.
For more information call 0141 560 2050 or email us at info@bipolarscotland.org.uk.
To donate to Bipolar Scotland click here.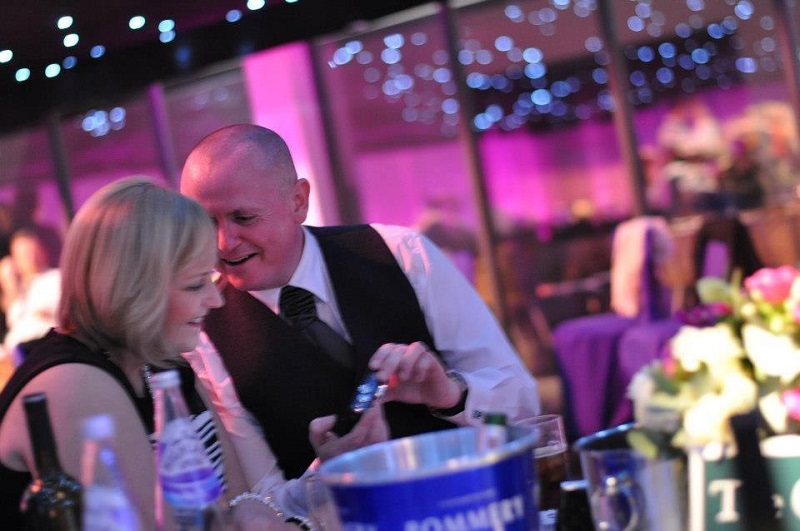 "I'll never forget the first Christmas without Karen"
Derek lost his wife Karen to a long fight against heart and lung problems. This Christmas Derek wants do something really special in her memory.
Karen was only 50 years old when she passed away. The first Christmas without her was so hard for Derek, he couldn't face the usual celebrations and wasn't sure he would be able to put the tree up, wrap presents or join in the plans with the rest of the family.
That all changed when his nephew asked him what Aunty Karen would have wanted him to do. In that moment Derek realised that Karen always made his life better and she would want him to do the same for others.
That is why Derek is making an emotional plea to people to give what they can to support Chest Heart & Stroke Scotland this Christmas by giving people a present they will never forget – the gift of more time with those they love.
By giving to Chest Heart & Stroke Scotland, you'll be funding a network of support groups, recovery teams and advice line nurses to make sure there's no life half lived in Scotland.
So please give what you can this Christmas. See link to full Derek's full story.
To donate to Chest Heart & Stroke Scotland click here.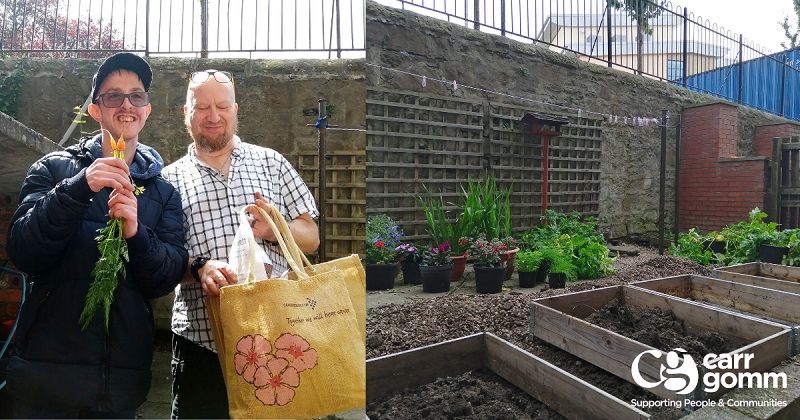 Over 9 million people in the UK – almost a fifth of the population – say they are always or often lonely (British Red Cross and Co-Op, 2016).
This makes Britain the loneliness capital of Europe – but Carr Gomm is doing something about it.
Carr Gomm fundraises to fill the gaps in society and provide support where no one else is.
Every penny that they fundraise goes directly towards their community projects and activities which are tackling loneliness and isolation by bringing people together across Scotland; especially those with poor health or low self-confidence who often feel isolated within their community.
Their projects encourage connection, relationship building and the chance to learn new skills – projects such as their local kitchen garden.
This tiny backyard has been transformed into a thriving vegetable garden, where people like Chris (pictured) can now meet others, get fresh air, learn more about nutrition and healthy meals, and get involved in growing their own food.
Carr Gomm are dedicated to delivering projects that make a positive impact in the lives of people like Chris. This is only made possible through your support. To find out more, visit their website or follow them on Facebook and Twitter.
To donate to Carr Gomm click here.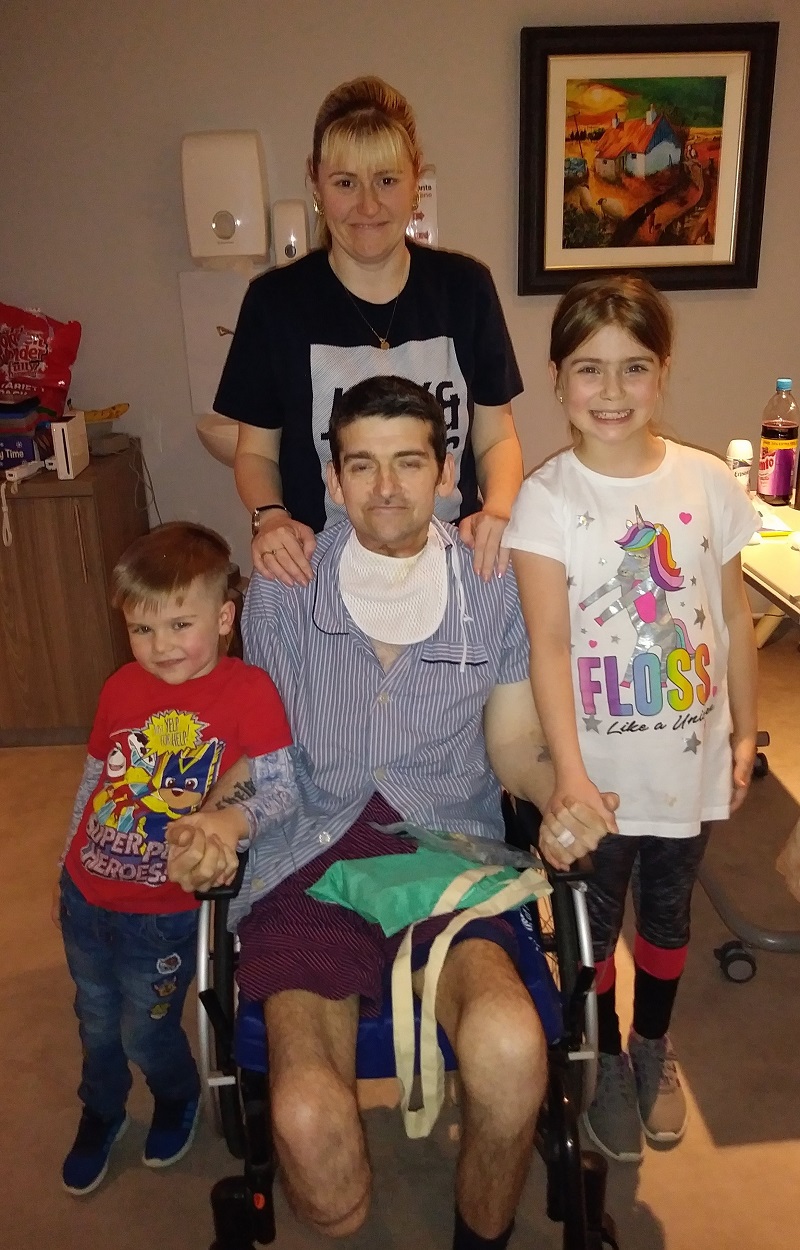 Christmas is a time of celebration and sharing but it can also be a difficult time of year when you are missing someone special.
ACCORD's Light Up a Life Appeal gives you the opportunity to remember them by dedicating a light in their memory.
Last Christmas Lynsey's husband Jack was being cared for by ACCORD until he passed away in the New Year:
"Jack was quite scared when it was suggested he came to the Hospice – we all were. The nurses made him feel at ease, always chatting to him and helping to keep his pain under control. I know that I would have struggled without the support of the nurses.
Jack was looked after for nearly 4 months at the Hospice.  Being able to come and talk to him every day with the kids meant everything – we could spend as much time as we wanted with him, creating special memories."
Help support patients and families this Christmas who need palliative and end of life care in Renfrewshire. Every light makes everyone moment count.
To donate to ACCORD click here.

For the past 65 years, Epilepsy Scotland has been supporting people with epilepsy, their families and friends.
Without the generosity of people like you we would not have been able to do this.
Through donations we have been able to provide a free helpline for people to call when they need support, and offer a youth group for young people to come together and feel safe talking about their epilepsy.
We have provided much needed guidance when it comes to navigating a complicated benefits system and campaigned for improved healthcare and end to the stigma surrounding epilepsy.
People like you have made life that bit easier for the 55,000 people in Scotland who have epilepsy.
Don't just take our word for it, read Lisa's story. Being diagnosed with epilepsy is life-changing but as Lisa will tell you, with the right support you can continue to sparkle.
Please help us be there for more people like Lisa and allow them to keep their sparkle by giving a donation this Christmas.
To read Lisa's story and donate to Epilepsy Scotland click here.

Child poverty in Scotland is rising, with almost one in four (240,000) of Scotland's children living in poverty.
Many families are no longer able to afford basics like food and clothing due to low wages and damaging benefit changes.
For most of us, the festive season is a time of joy. But there are children in the Scotland who face a Christmas without food, warmth or love.
At Action for Children we're working to change this – and we need your help.
You can be a Secret Santa for a vulnerable child this Christmas by making a donation.
Your donation could help pay for a child to have a hot meal, buy warm winter clothes or give them a safe place to sleep.
They won't know who it was that made sure they were fed or that they felt loved, but you'll know that you've made their Christmas little brighter.
To donate to Action for Children click here or text WARM to 70175 to donate £10.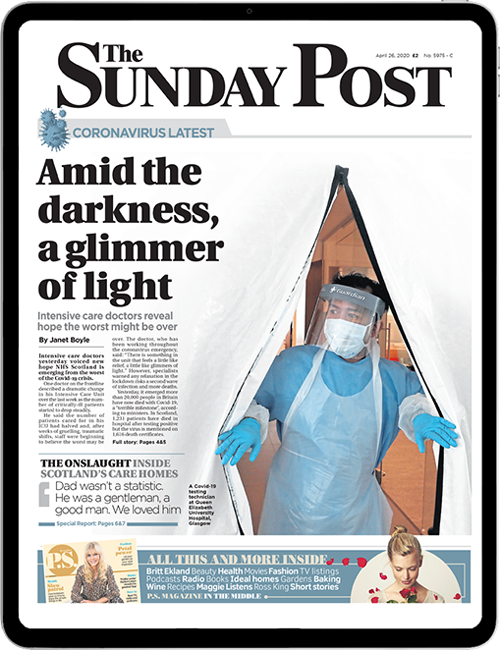 Enjoy the convenience of having The Sunday Post delivered as a digital ePaper straight to your smartphone, tablet or computer.
Subscribe for only £5.49 a month and enjoy all the benefits of the printed paper as a digital replica.
Subscribe