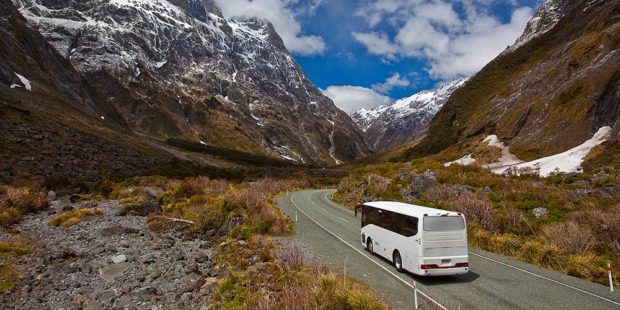 The best ways to see Scotland is by road – so it is no wonder that the number of people opting for coach tours is continuing to rise. Letting someone else drive you to your destination is a luxury, as you are free to sit back and relax in some of the country's most comfortable coaches en route to your accommodation.
From day trips to week-long holidays, coach trips are flexible and appeal to a number of different people and age groups.
Perhaps you do not have a car, well, don't let the lack of transport deter you from travelling to the far-flung coastal towns and villages of Scotland, and beyond, as there are a number of tour operators able to take you there.
Or perhaps you are fed up driving everywhere? Forget relying on the sat nav to take you there, and instead book a tour and let a coach driver clock up the miles instead, as you enjoy the journey.
And, there is also an environmental benefit too, so if you are concerned about your carbon footprint, hopping aboard a green coach ensures that harmful pollutants are reduced.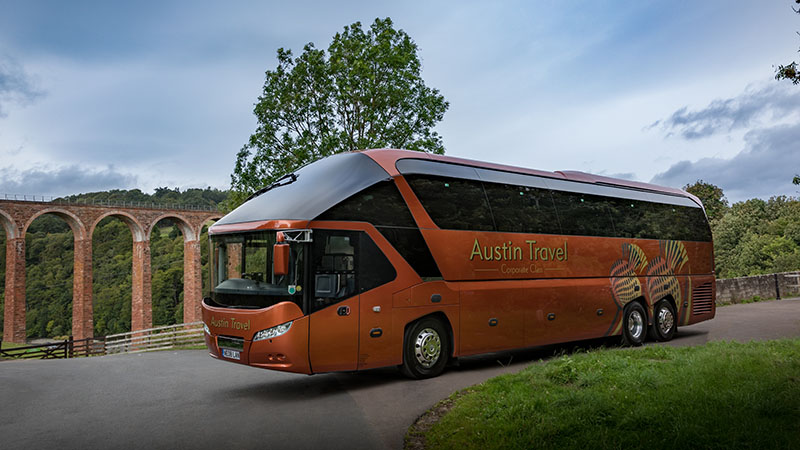 Travel by coach in stylish luxury with a well-established, award-winning, family-run company for a memorable stress-free holiday. At AT Travel you are guaranteed:
Inclusive Excursion Programme, representing substantial savings
Knowledgeable Guides
Professional Drivers
Local Pick-Up Points
Half Board throughout
The Causeway Coast Route:  6 days, 9 September, £650pp
Explore the breath-taking coastline of Northern Ireland including the beautiful coastal train journey from Coleraine to Derry, The Giant's Causeway, tour of Bushmills Distillery & guided tour of Glenarm. We stay in the family-run Lodge Hotel, Coleraine with its traditional restaurant & cosy lounge bar.
The Cote d'Azur & St. Raphael: 12 days, 21 September, £1,175pp
Tour the glamourous French Riviera via the Corniche de I'Esterel, visiting Cannes, St Tropez & Grasse.Relax in the air-conditioned comfort of our four-star hotel, in St. Raphael, located at the Marina with an outdoor pool.
The Italian Lakes: 11 days, 6 October, £1,150pp
The excellent excursion programme includes visits to Lugano, Locarno, Milan & Cannobio Market. Prepare to be pampered in the luxurious four-star Grand Hotel Dino, Baveno, set on the shores of Lake Maggiore.
*To book any of the above deals, call Glenda, 0131 357 5500 or visit AT Travel's website by clicking here.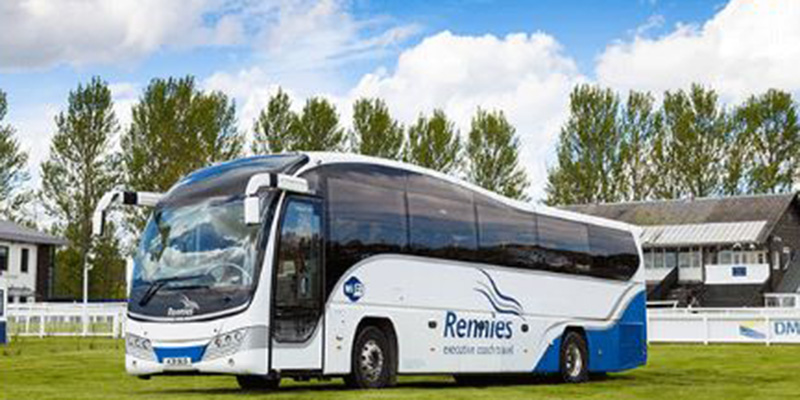 Rennies specialise in all aspects of coach operation and hire in Fife, throughout Scotland, the UK and Europe. Rennies operate luxury executive tours and trips, private hires, contract hires, wedding hires and school transport. They also specialise in the operation of concert and theatre travel. Continue to check the 'tours & events' section of its website as it is regularly updated with new shows and information.
Here are some great value mini breaks by coach:
Blackppol Pleasure Beach & Illuminations
From Saturday 31 August to Monday 2 September 2019, the tour includes return executive coach travel and 2 nights dinner, B&B for ONLY £165.
The Making of Harry Potter, London
From Wednesday 16 October to Friday 18 October 2019, the tour includes return executive coach travel, 2 nights dinner, B&B and tour ONLY £250 (adult) and £150 (child).
Amsterdam Winter City Break
From Friday 1 November to Monday 4 November 2019, the tour includes return executive coach travel, overnight sea view cabin B&B each way, and one night hotel accommodation B&B in Amsterdam for ONLY £235.
Peebles Hydro Relaxing Spa Break
From Sunday 17 November to Monday 18 November 2019, the tour includes return executive coach travel, 1 night B&B and a 25-minute spa treatment for ONLY £115.
*To book, call 01383 518660, visit Rennies' website by clicking here or pop into any Fife travel shop.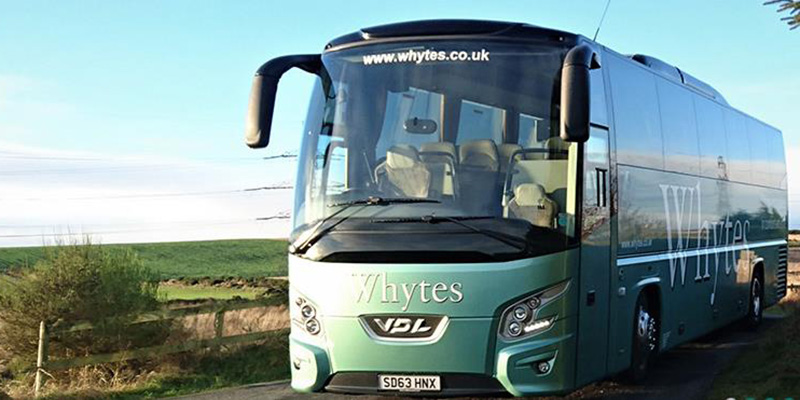 Established in 1967 and family-owned throughout, Whytes Coaches has been providing quality coach hire for over 40 years. There are numerous standards within the industry and to maintain its position as the premier coach company in the Aberdeen area,
Whytes Coaches has continually invested in vehicles, administration systems and professional staff to provide a service that you can rely on.
Tours:
01.09.2019 The Haven Coast of Ireland (7 days)
02.09.2019 Blackpool Illuminations (5 days)
06.09.2019 Pitlochry Weekend (4 days)
09.09.2019 Yorkshire TV Tour (5 days)
11.09.2019 Treasures of Norfolk & Sandringham House (7 days)
24.09.2019 Premier Lake District at The Lodore Falls Hotel & Spa (4 days)
27.09.2019 Belfast & The Titanic weekend (4 days)
28.09.2019 Thurso & The North of Scotland (4 days)
11.10.2019 Mystery Weekend (3 days)
21.10.2019 Mystery Tour (5 days)
04.11.2019 Chilling in the Trossachs, Aberfoyle (5 days)
16.11.2019 Glasgow Christmas Shopper (2 days)
29.11.2019 Harrogate Stitching & Knitting Show (3 days)
12.12.2019 Valkenburg Christmas Markets (7 days)
23.12.2019 Christmas at the Peebles Hydro (5 days)
30.12.2019 Hogmanay at the Ballachulish Hotel (4 days)
30.12.2019 Premier Hogmanay at the Crieff Hydro Hotel (4 days)
Day trips:
07.09.2019 Dundee Flower & Food Festival
26.10.2019 Crafts For Christmas at the SEC Glasgow
23.11.2019 McArthur Glen
08.12.2019 Edinburgh's Christmas Markets
*For further information, visit Whytes Coaches' website by clicking here.