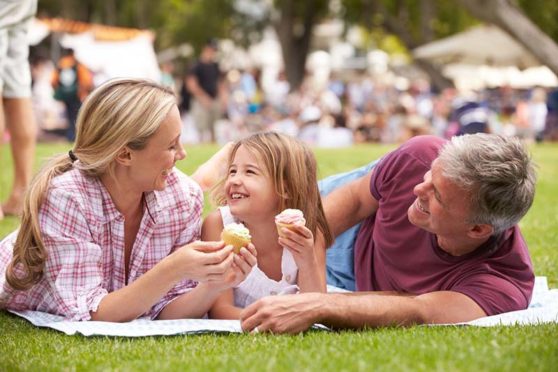 The summer holidays are here and that means it's time to get out and about.
There's a whole host of events, shows and spectacles happening across Scotland in the next few months, so get them in your diary now!
Here's just a few of the many you can enjoy this summer.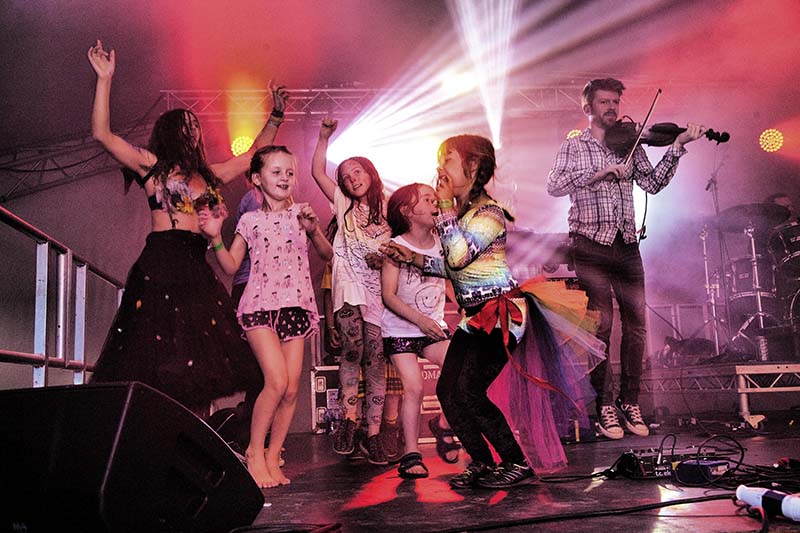 Doune the Rabbit Hole is not only the most family friendly of Scotland's music festivals, it also features the most diverse live music.
Celebrating it's tenth edition this year, the music ranges from genuine legends like Bob Marley's old band the Wailers, rockers Hawkwind and dance divas Sister Sledge, to cutting edge current performers like Brit award-nominated John Grant, Battles and Beak.
Family friendly is not just the admissions policy, where there is no charge for under 12's and under 18's are just £30 for the weekend. Once inside, there is a large family area with crafts and DJ workshops, kids' yoga, Lego, pirate ships to climb on, clowns, puppets, hula and acrobats.
Festival artistic director Jamie Murray said: "The festival is more than just the music. We create a pop-up community to which people can escape in the beautiful Stirlingshire countryside. We include art, poetry, family activities and discussion tents.
"And we get people from six weeks to 90-years-old."
The line up of an astonishing 200 bands includes performers from Japan, Bulgaria, Germany, Ghana and 13 other countries. There are over 70 Scottish bands in the line-up, and nurturing local talent is a key aim of the festival.
Doune the Rabbit Hole Music Festival takes place on the Cardross Estate near Port of Menteith, Stirlingshire, from July 19 to 21..
Click here to buy your weekend and day tickets (with a £10 discount until July 13)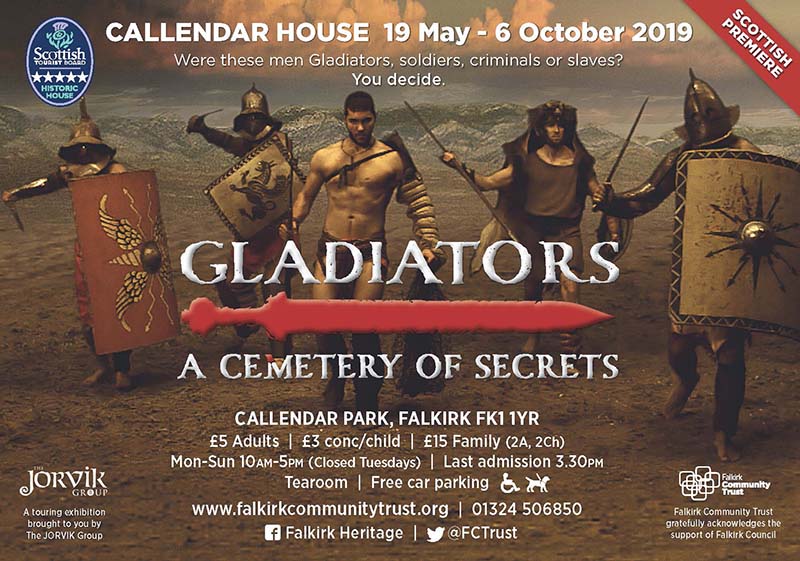 Over the school holidays Falkirk Community Trust will once again be offering a packed programme of activities for children of all ages across Falkirk.
They have multi-sports camps, gymnastics in the new Carron Gymnastics Centre, tennis coaching camps, swimming skills including one to one classes, disability camp, basketball camp, athletics, outdoor pursuits and skiing. Falkirk Libraries also have a busy line-up including reading and writing rammies, craft sessions and art workshops.
FTH Theatre and the Hippodome Cinema have shows and films over the holidays too.
Over at Callendar House they have the premier of Gladiators – A Cemetery of Secrets, which tells the story behind the skeletal remains of six men, unearthed in Your. Were they soldiers, Gladiators, criminals or slaves? You can decide!
Fancy a day in the fresh air? At Muiravonside Country Park you can leave the car for just £1 a day, and enjoy seeing all the farm animals up close, follow the nature trail, picnic or eat in the café and generally let the kids run wild.
Check out the Falkirk Community Trust website for a full run down of all up and coming events.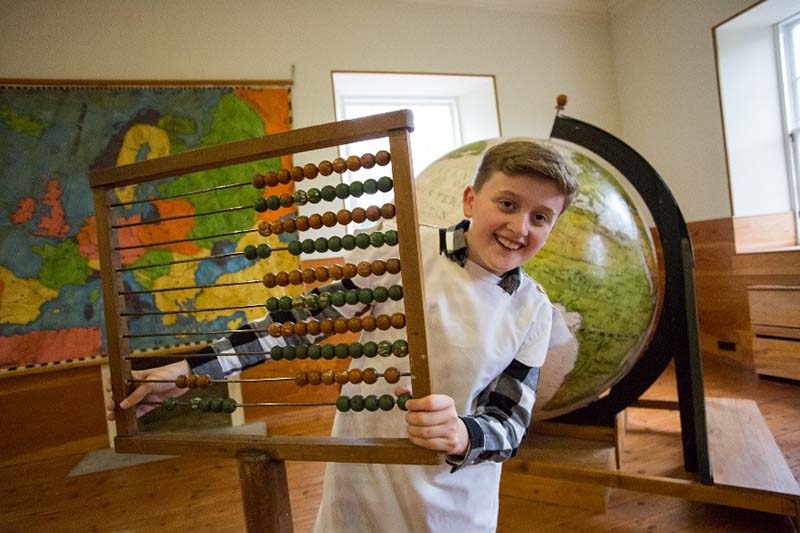 Visit New Lanark this summer for a huge range of Summer Activities for kids in Robert Owen's School for Children from Friday, June 28 to Sunday, August 11.
Go back in time with one of the costumed tours or enjoy a lesson in the historic classroom. Take a magic carpet ride with the storytelling sessions and play with historic toys.
Included in your ticket are Historic Classroom Roleplay sessions, step back in time and experience how children at New Lanark lived and learned in the classroom roleplay. Join them on a magic carpet ride of songs and stories as your guide takes you through magical worlds with songs and stories.
Lose yourself in another world as your guide takes you through an immersive storytelling experience (for the over 5s). Experience how children of days gone by played with our toys and games from the past and join your guide at the Robert Owen School for Children on a fun and immersive tour for all the family as they teach you about life at New Lanark.
Your ticket also includes learning about New Lanark's past in our film theatre with a short series of movies playing all day and end your day with a popular family film in our film theatre every day from 3.30pm.
To find out more about School's Out(ish) at New Lanark World Heritage Site, click here.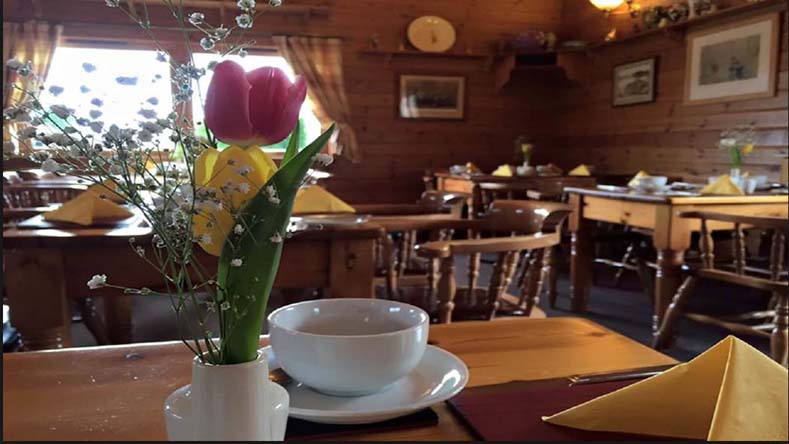 If you are attending an event, you will definitely want to enjoy some fantastic food and drink, either before or after,
The Pear Tree Restaurant is based at Auchterhouse Country Sports and is situated close to Dundee but far enough away to give it a rural experience.
The restaurant serves breakfast, lunch, afternoon tea, high tea and dinner. They also offer a takeaway service which is available from 4pm – 8pm.
The award winning breakfast has to be tried – it was recently voted as second best breakfast in the UK!
So if you haven't sampled it, or the range of great homemade food they have on offer why not pop in and see. You won't be disappointed.
Open Wednesday – Sunday, 10am – 8pm. There is ample parking, disabled access and outdoor seating.
Find out more at the Pear Tree website.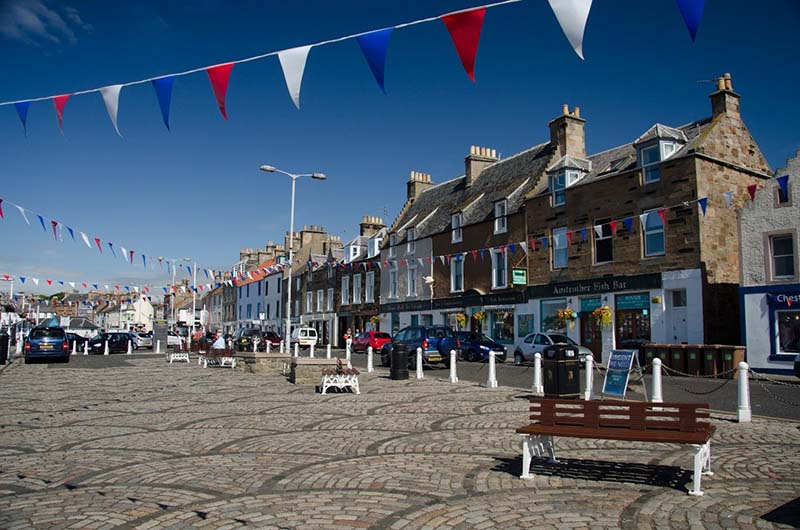 Looking for fun things to do during the summer holidays? Look no further than Fife!
Boasting beautiful beaches, stunning coastlines, countless visitor attractions, fantastic food and drink and rich heritage, Fife really comes to life this season!
Fife Pride kicks off on the July 6, where you can enjoy a street parade, live music, family activities, cabaret, drag acts and more in Kirkcaldy town centre!
The Anstruther Harbour Festival returns again from July 19 to 21 and will feature stalls, traditional music, street theatre plus the Dunedin Folk Dance Festival. Don't miss the Anster Muster, a gathering of classic boats from the Forth and beyond!
Defend Fife is set to take place in  Dunfermline on the August 3 and 4 at Pittencrieff Park to tell the story of 1940s wartime Dunfermline. You can watch live battles, encampments and displays.
Dunfermline's Outwith Festival will showcase a huge range of talented performers and artists from the September 3 to 8. including the amazing Idlewild and Honeyblood.
Visit the Welcome to Fife website to find out more or download the free Fife Events App which is available on the App Store and Google Play.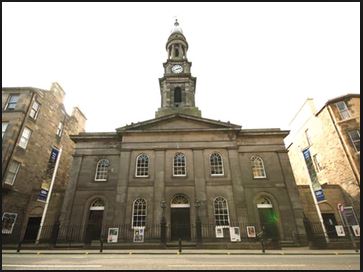 The Queen's Hall in Edinburgh has a great range of upcoming events, including:
Saturday 6 July, 7.30pm, The Queen's Hall 40th Anniversary Concert: Steven Osborne (piano) & Alban Gerhardt (cello)
Thursday 11 July, doors open 7pm, The Gospel according to Mr Niz with The Bevvy Sisters & The Soundhouse Choir
Thursday 25 July, doors open 7pm, Josh Ritter
Friday 26 July, doors open 7pm, The SAY Award: Live at the Longlist 2019
Various dates from Thursday 1 – Sunday 25 August, 7pm, Henning Wehn: Get On With It
Wednesday 7 August, 8pm, Phamie Gow & Phriends
Monday 12 August, 8pm, The Singing Sixties featuring Barbara Dickson
Tuesday 13 August, 8pm, Scottish Jazz & Beyond
Wednesday 14 & Wednesday 21 August, 8pm, Blazin' Fiddles with Emily Smith
Monday 19 August, 9pm, This Is Caledonian Soul presented by Blue Rose Code
Tuesday 20 August, 8pm, Anaïs Mitchell
Get tickets to these shows, and much more, at the Queen's Hall website.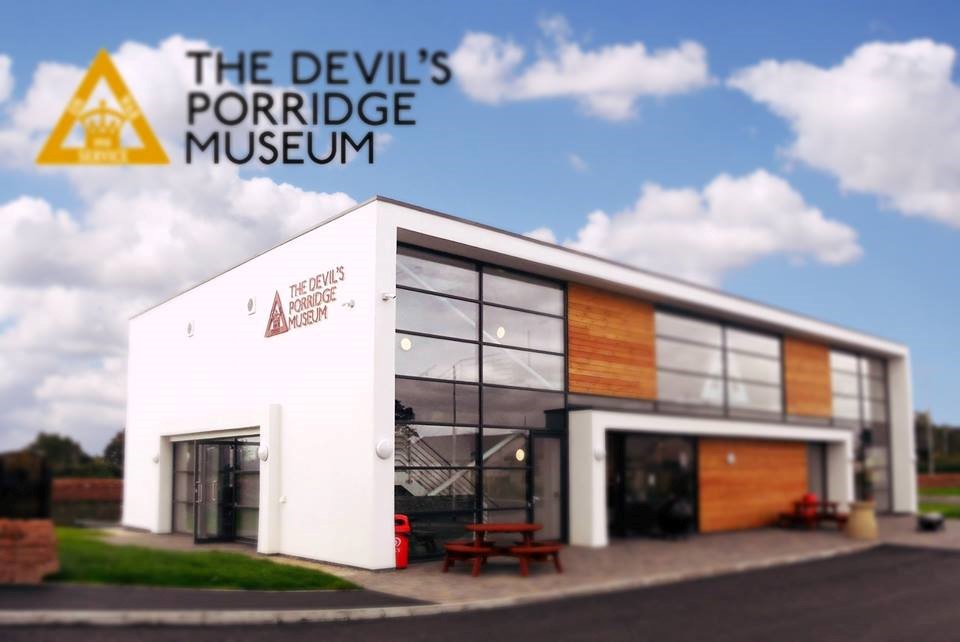 All of the summer of fun events at The Devil's Porridge Museum are completely free of charge. They have something on six days a week, right through the summer holidays.
Why not join them on Monday, Tuesday and Wednesday each week to explore activities along a different theme.
Week one – Creative writing and storytelling week. Join Published author Kerrie McKinnel and explore your imagination.
Week two – Beginners' ukulele week. Learn to play the ukulele with Andy Alexander of the Royal British Legion, Annan Branch.
Week three – Printmaking workshops. Explore different block printing techniques to produce your own colourful designs.
Week four – Week of Flight. Drop in sessions. Learn how to make kites, planes and rockets.
Week five – Drama week workshops. Over three days create a play based on really stories from the museum.
Week six – Arts and Crafts week. Join Wendy and Alison and try your hand at different crafting skills.
Week seven – Textiles and Fabric Fun. From tie-dyeing to screen-printing, come and find out what is possible.
Also, each week sees some favourite term time activities:
Thursday – Games club and Parent's Club
Friday – Pokémon club and Let's Bake
Saturday – Gardening Club and Warhammer Club