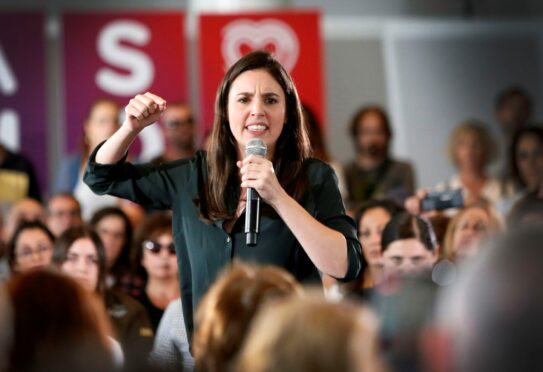 Dressed in a white T-shirt with the words #NotMeToo across her chest, Carla Toscano stood at the podium in the Spanish parliament.
"Señores are you ­looking at me?" she asked MPs this month. "Maybe I don't like the way you are looking at me.
"If I were another type of woman, I could denounce you for that look for harassment and rape and they would have to believe me because I am a woman."
The speech was designed to provoke – and it worked, as left-wing MPs stood and walked out of the chamber in protest. The self-styled "scourge of feminists", Toscano is an MP for Spain's far-right Vox party, the third-largest force in the country's parliament. She wears her opposition to feminism if not on her arm, then literally on her chest.
She was levelling her latest salvo at a new law known as "La ley solo si es si" (the "only yes means yes" law), which aims to change existing legislation on sexual offences so, unless women give express permission to have sex, then it is regarded as rape.
The law, which is expected to come into force next year, represents a sea change in Spain as a sex crime will now be defined by a woman's explicit consent or refusal. Until now, the law has focused on whether a woman was the victim of intimidation or violence.
It is at the centre of a ­battle over sexual politics in Spain in which the left-wing government wants the country to catch up with other European societies like Britain and shake off cultural attitudes coloured by sexism and machismo.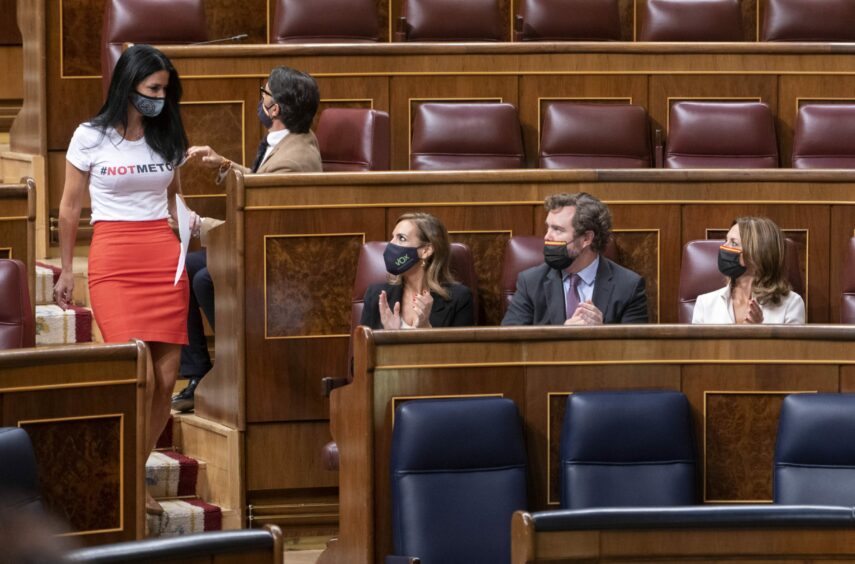 "The law of 'only yes is yes' will go ahead because of an alliance between human rights and the international feminist movement to spearhead a new generation of feminist rights that will change the future for women in our country," Spain's Equality Minister Irene Montero told parliament last week.
However, the opposition conservative People's Party, which is the second-largest force in Spanish politics, and Vox have opposed the move and insist the government is taking its crusade for women's rights too far.
The law was brought in after a notorious rape case in 2016 in which five men raped an 18-year-old woman at the world-famous San Fermin bull-running festival in Pamplona. Known as the Wolf Pack case, after the name of the WhatsApp group which the men used to pass comments about the attack, it sparked protests across Spain, calling for a reform in the criminal law.
A lower court handed down lighter sentences to the men, who were found guilty of sexual assault but not of rape because the judges did not find evidence of intimidation or violence.
In July 2019, the Supreme Court later overturned this decision and imposed harsher sentences of 15 years to each man for rape.
The law has prompted derision from prominent conservative female politicians like Cayetana Alvarez de Toledo, an aristocratic MP for the People's Party.
She suggested men would be equal before the law.
"Under this law, the ­version of the woman would always be imposed because what the woman says would have an added sense of veracity," she suggested. "Women have to be believed 'yes or yes'," she said.
The bill goes further and also makes verbal sexual harassment in the street a criminal offence, saying it will be an offence to "address another person with expressions, behaviour or propositions of a sexual nature that create objectively humiliating, hostile or intimidating situations for the victim".
Spain's minority ­government, which has more female ministers than men, has been at pains to point out this law will not penalise men for complimenting women but will penalise them when they humiliate women.
"The goal is clear: no woman can feel alone," said Montero.
Digital domestic violence – revenge porn or sextortion – will also be punished by the law for the first time.
In Spain, this offence is growing as modern life is increasingly lived online. In 2011, there were 63 convictions, compared to 124 last year, according to government figures.
Two years ago, Veronica, a 32-year-old woman from Madrid whose name has not been revealed, killed herself after her work colleagues shared a sex video featuring her without her permission.
The law will impose harsher fines for offenders. It comes after a Spanish judge shocked feminist groups earlier this month by ruling there was no case to answer after women were secretly filmed in public and the videos being posted on pornographic sites.
Recordings of about 80 women and girls were made as they urinated in a side street because of a lack of facilities at a local festival in the north-western town of Cervo.
Judge Pablo Muñoz Vazquez rejected an appeal by the Women For Equality Burela association, a feminist organisation, saying that, because the videos were recorded in a public place, the offence could not be regarded as criminal.
Despite the move to crack down on sextortion, campaigners believe the law will do little to stop sexual blackmail online.
"It is too late to stop the tide of abuse online. The law is slow but the internet changes so quickly. The only hope is to educate children in school that women or men's bodies in a WhatsApp group or in a photograph are not just images, they are real people," Encarni Iglesias, of Stop Digital Domestic Violence, told The Post.
As sexual politics comes centre stage in Spain, the country's prime minister, Pedro Sanchez, promised earlier this month to outlaw prostitution, repeating an election pledge his Socialist party made in 2019.
Prostitution was ­decriminalised in Spain 1995 and in 2016 the United Nations estimated the country's sex industry was worth €3.7 billion (£3.1bn).
There is currently no ­punishment for people who offer paid sexual services, as long as it takes place away from public places. But pimping is illegal.
Observers have suggested that Sánchez's promise to prohibit prostitution may drive the problem underground.
Ignacio Pardo, of CATS, a charity that helps sex workers in Murcia, south­eastern Spain, said: "Throwing people who work in the sex industry out of brothels and onto the street will not make prostitution go away. It will make life more difficult and dangerous for them."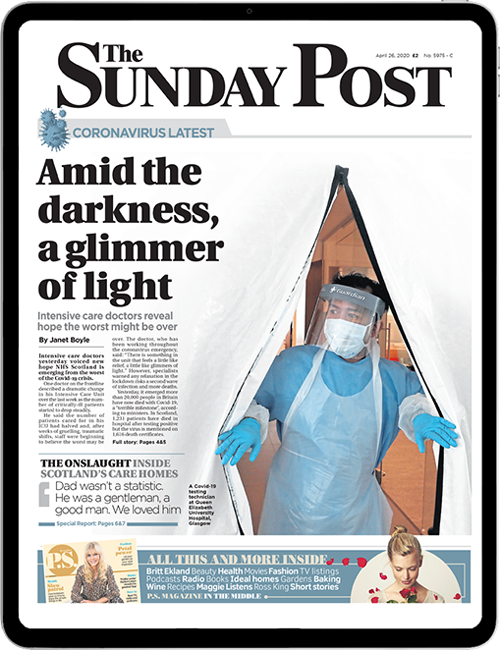 Enjoy the convenience of having The Sunday Post delivered as a digital ePaper straight to your smartphone, tablet or computer.
Subscribe for only £5.49 a month and enjoy all the benefits of the printed paper as a digital replica.
Subscribe