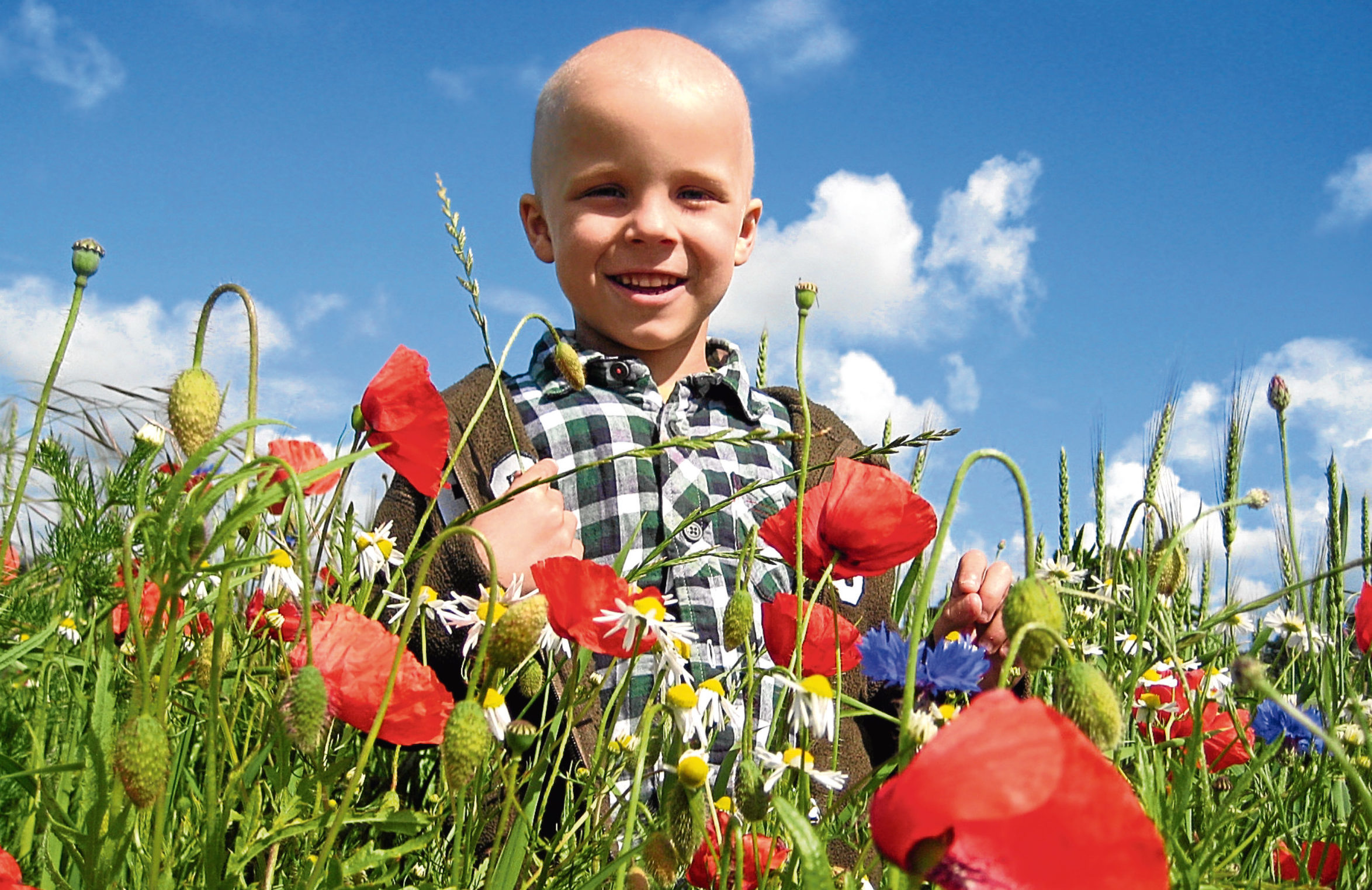 ELLIOT WHITE will celebrate his 14th birthday this November.
Tragically, his identical twin brother Felix will not.
Felix suffered from the rare, aggressive childhood cancer, neuroblastoma, and sadly died in August 2011, aged just six.
"Felix was a bright, fun and loving little boy with a wise head for someone so young," his dad, Matt, says. "He was loving and tactile, and loved to really nuzzle into his mum, Colleen."
When, aged four, Felix first said that his back was hurting, Matt and Colleen were concerned but not seriously worried.
A GP assured them it was nothing but when Felix told them: "It really hurts when I laugh," they went back and saw a different GP.
To Matt and Colleen's shock, the doctor felt a mass in their little boy's abdomen and advised them to take Felix straight to the Royal Marsden in Sutton, Surrey.
"Our life completely changed that night," Matt says. "Felix was diagnosed with high-risk, stage four neuroblastoma.
"We'd never heard of it."
Around 100 children are diagnosed with neuroblastoma each year in the UK. Most are less than five years old and, sadly, high-risk neuroblastoma can be very difficult to treat.
Felix went on to endure more than two years of gruelling treatment that began with six rounds of chemotherapy.
"We never asked: 'Why us? Why him?' and instead focussed on making hospital appointments as fun as possible for Felix, Elliot and big sister, Grace," Matt says.
"Colleen put bunting up in our hospital rooms and arranged an Easter egg hunt, things like that.
"Felix was a huge fan of Power Rangers and received his chemotherapy via a tube called a Hickman line, so we called it Power Ranger juice."
Despite the treatment, Felix remained cheerful and upbeat, and was unaware of the seriousness of the disease he was fighting.
"He looked on it as an annoyance and was totally unaware of the gravity," explains Matt.
"He just wanted to be at home, playing with his brother and sister.
"The toughest thing was when he struggled to do the things he used to be able to. He also lost his appetite and, as a result, a lot of weight. While his twin brother was growing, Felix was shrinking."
Unfortunately, Felix's neuroblastoma proved resistant to chemotherapy and, desperate for other treatment options, in 2010, the family found an immunotherapy trial in Germany.
Immunotherapy seeks to harness the body's own defence system to recognise, track down and destroy cancer cells and those that support the growth of cancer.
Felix endured six 10-day bouts of this invasive treatment.
"It involved needles in his legs," Matt recalls. "It was really hard work for him."
After positive scan results, Matt and Colleen expected Felix to get the all-clear. But on the last day of treatment, the doctors delivered very different news.
"They told us we needed to sit down and talk, because the story was not over yet," Matt says.
"When a relapse happens, there is no forward path, just options — such as whether to treat the tumours that had grown in Felix's lungs, or whether to explore a palliative route."
Matt and Colleen opted for Felix to have surgery to remove the growths, and more chemo to try to reduce the size of the tumours.
Discovering a trial in the US that might help Felix, Matt and Colleen set up a fundraising appeal, and the family moved to Philadelphia at just two weeks' notice.
Felix was put on a trial drug that might prolong his life but sadly his health deteriorated.
"The lesions on his lungs were growing and he then got a tumour in his brain," Matt says. "One day, he told his mum: 'I've got a headache,' and we knew immediately what that meant."
Felix was given different levels of drugs to try to reduce the mass of his tumours, and more radiotherapy on those on his lungs and near his spine.
"These treatments really knocked his immune system," Matt explains. "The impact was so high, he just could not fight any more."
Felix lost a lot of energy and Matt clearly recalls the moment when, with Felix in her lap, Colleen said quietly: "I think we need to call the doctors now."
Sadly, Felix had developed pneumonia and was admitted to intensive care.
"It was extremely distressing but we had hope," Matt insists.
With Felix unconscious in a medically-induced coma, he was given a white blood cell transplant and frantic, last-minute clearance was obtained for a new drug to be tried.
But a few days later, Felix suffered a cardiac arrest.
"We gathered around his bedside, talking to him, holding his hand and telling him we loved him," reveals Matt. "Something he already knew without a doubt.
"Leaving for the United States as a family of five and returning as a family of four was very tough."