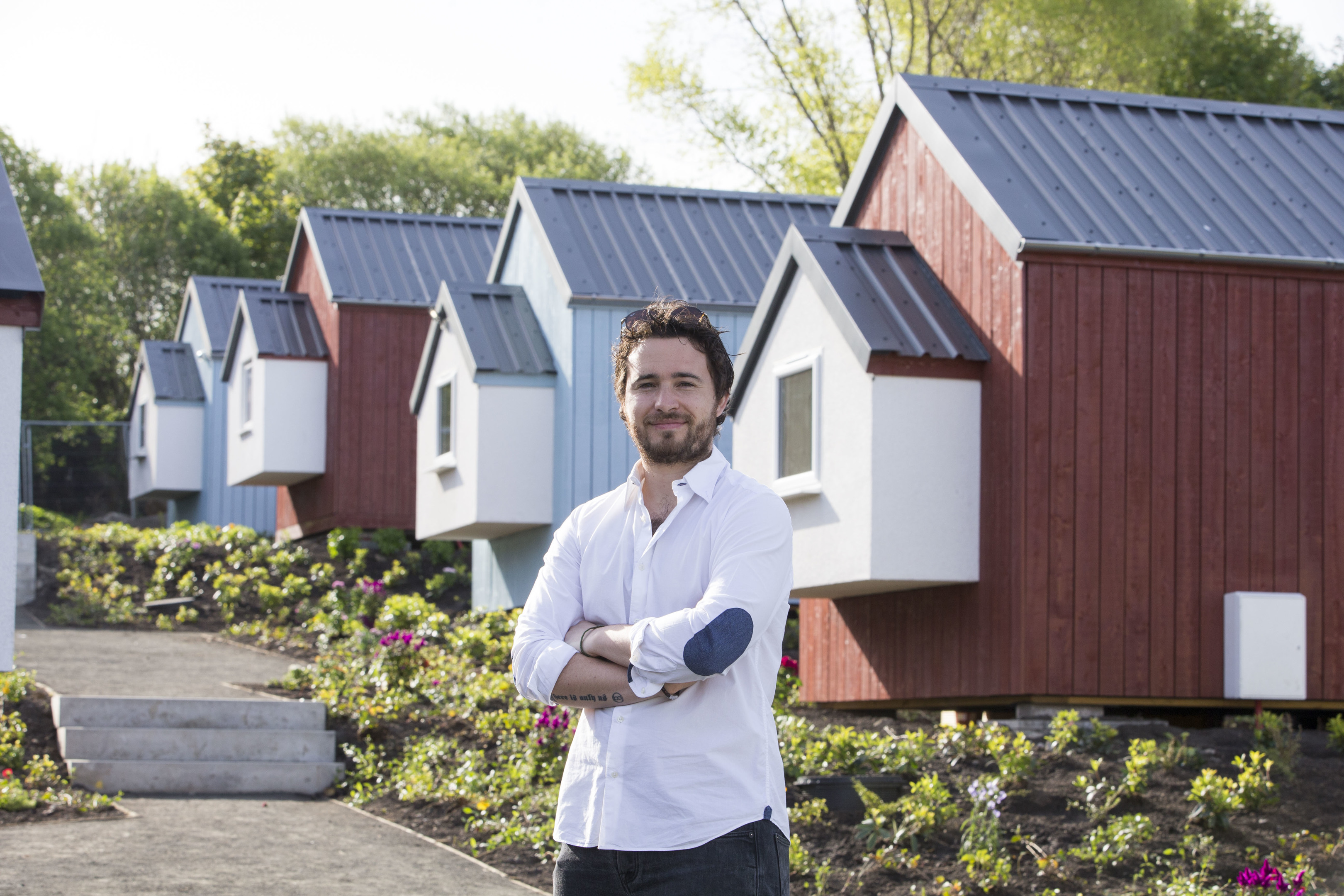 THE head of homeless sandwich charity shop Social Bite has spoken of being attacked "by daggers from all corners" over the building of a homeless village outside Edinburgh.
Josh Littlejohn says criticism of his plan to build 11 "nest homes" on wasteland in Granton outside Edinburgh was "insane".
Academics and charities condemned his vision to create an enclave for 20 homeless people supported by charity the Cyrenians.
In pictures: Social Bite Village opens in Edinburgh, aiming to provide stable accommodation to homeless people
Some suggested homeless people do better when rehomed in mainstream communities rather than outside the city.
Mr Littlejohn said: "I think some people were envisaging eleven sheds dumped in the wasteland.
"It doesn't feel like that at all."