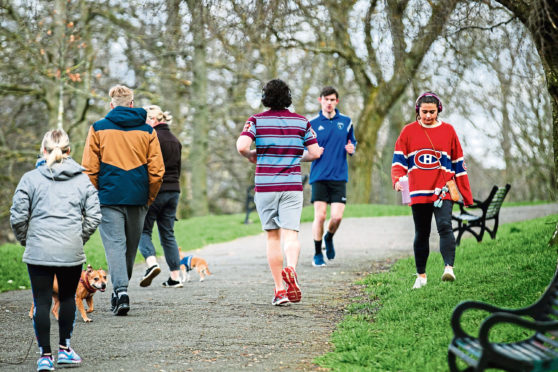 In these worrying times, when everyone is a little bit closer to the end of their tether, good manners may just be the oil needed to keep the wheels of civility turning.
But, when our lives are transformed, has our definition of good manners also been utterly changed?
In the age of coronavirus, with social distancing restrictions and endless video calls, it can be difficult to know if the normal rules apply.
"We're all in the same boat, trying to find a new acceptable code of behaviour," explained modern etiquette expert, William Hanson, who co-hosts the podcast Help! I Sexted My Boss, which aims to help listeners navigate the struggles of daily life.
"Everyone needs to be extra nice and extra reasonable as a general rule, but some people may commit transgressions from time to time, so there are a few etiquette rules you can follow."
Here, we give William five everyday scenarios we're all facing during lockdown to find out the best – and most polite – way to avoid a social faux pas.
---
My friends and family want to video call every night, but I'd rather watch another box set. How do I decline the invitation without hurting their feelings?
Constant Zoom calls, virtual cocktail parties and group chats on the House Party app can get very boring, very quickly. But it's OK – you don't have to admit you can't be bothered to speak.
There are two options. First, you can say you're taking a break from screens with a digital detox.
Explain that you're switching off your phone for the time being or only checking for urgent messages in the morning or the afternoon.
If someone phones and you are caught out without an excuse, the second option is to simply say your battery is really low.
Rather than just shutting down the conversation, set up a time to call back, giving them something to look forward to, perhaps in a few days time.
Your phone will be recharged, as will your conversation skills.
My neighbours play loud music all day. Do I put a note through the door and risk upsetting them?
It's much better to deal with the problem before it becomes too much of an issue – but you have to be careful because, unless you move house, there is no escape. I would advocate speaking to them before it's too late, and softening the blow with freshly-baked banana bread or sourdough loaf. It's a nice way to go as it shows you're aware your request might seem unreasonable, but you are finding a polite way to communicate.
I'm in the supermarket and someone reaches across me. How do I respectfully remind them to keep the two-metres distance?
If someone gets too close when they're reaching for, say, bananas, my reaction would be to remove myself from the situation, rather than think, "You're invading my space". They are, of course, but there's no point getting cross about it.
Walk away, go get your onions instead, and come back for the bananas when they're gone. Just say to yourself, "It's not them in my way, I am in theirs".
I've been running in the park for my daily exercise, but other people hog the middle of the path. How do I keep my distance while still pointing out the error of their ways?
When I've been jogging, I just run on the grass or make a big effort to get out of their way. If someone is hogging the path, that's a good, passive-aggressive way to show them what they're doing wrong, making a silent yet effective point.
Who knows, they might not even have noticed they've done anything wrong, and you can't really say anything because you have to stay two metres away.
I usually always hold open the door for people, but now I don't want to risk spreading corona. Do I let it close behind me and risk looking rude instead?​​
If it is, say, a glass door, which you can stand behind and create a physical barrier between you and the other person, I see no reason why you can't still hold it open. I'm not a scientist, but hopefully the door would provide enough of a barrier to stop anything getting passed.
If you can't hold the door, then go through quickly. You are still being polite – putting regular etiquette to one side doesn't mean you're an awful person.
It's far more important to follow the advice of the Government.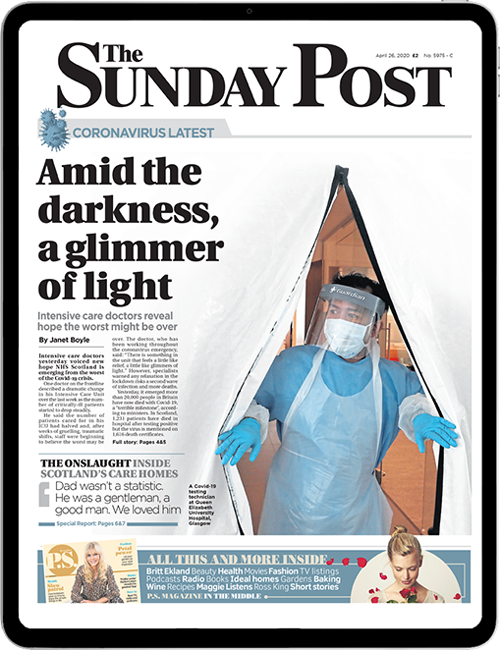 Enjoy the convenience of having The Sunday Post delivered as a digital ePaper straight to your smartphone, tablet or computer.
Subscribe for only £5.49 a month and enjoy all the benefits of the printed paper as a digital replica.
Subscribe