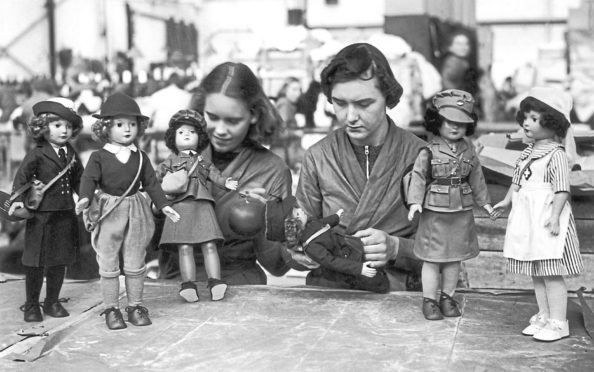 It was the start of September – the 3rd to be exact – 1939 and most people were starting to think about the run up to Christmas, which was 16 weeks away but would come round so quickly.
For many the talking point was football. Blackpool were top of the First Division having won their first three matches.
The talking point changed at 11.15am when the announcement most were expecting and dreading was broadcast and life was to change completely.
Prime Minister Neville Chamberlain spoke to the nation at that time. Millions listened to the wireless wherever they could get close to one and they heard: "The British ambassador to Berlin handed a final note to the German government this morning saying unless it announced plans to withdraw from Poland by 1100, a state of war would exist between the two countries.
"I have to tell you now that no such undertaking has been received and consequently this country is at war with Germany."
That was the historic moment in 1939 and life changed instantly, although there were many more and greater changes still to come.
What was it like those 80 years ago as the nation went to war before Christmas? Let us travel back in time – and don't forget to change your money…
War had been looming for some time and many precautions had already been put in place and, just before the declaration, Operation Pied Piper had already begun to evacuate children from our major cities.
Among them was Ken Dodd, who was 11 at the time and was evacuated for a short time to Shrewsbury.
"Lots of kids from Liverpool and other major cities were evacuated at the same time so it was quite a big thing," Doddy once told me.
"It was terrible for lots of mums who didn't know what kind of home their kids were being sent to.
"A few mums went with them but did not stay for very long. In fact, we were moved back after a short time so I don't remember very much about my time as an evacuee except that I stayed with a very nice family and went to Priory School for a couple of months.
"The evacuation was not an unpleasant thing – sweet rationing was much worse – but I was certainly very glad to get back to Knotty Ash. There really is no place like home."
Rationing was not at its peak during those early days of the war but petrol rationing had already been introduced with no more than 200 miles of fuel per month. Petrol at that time cost about 4s 2d a gallon (21p a gallon or 10p a litre).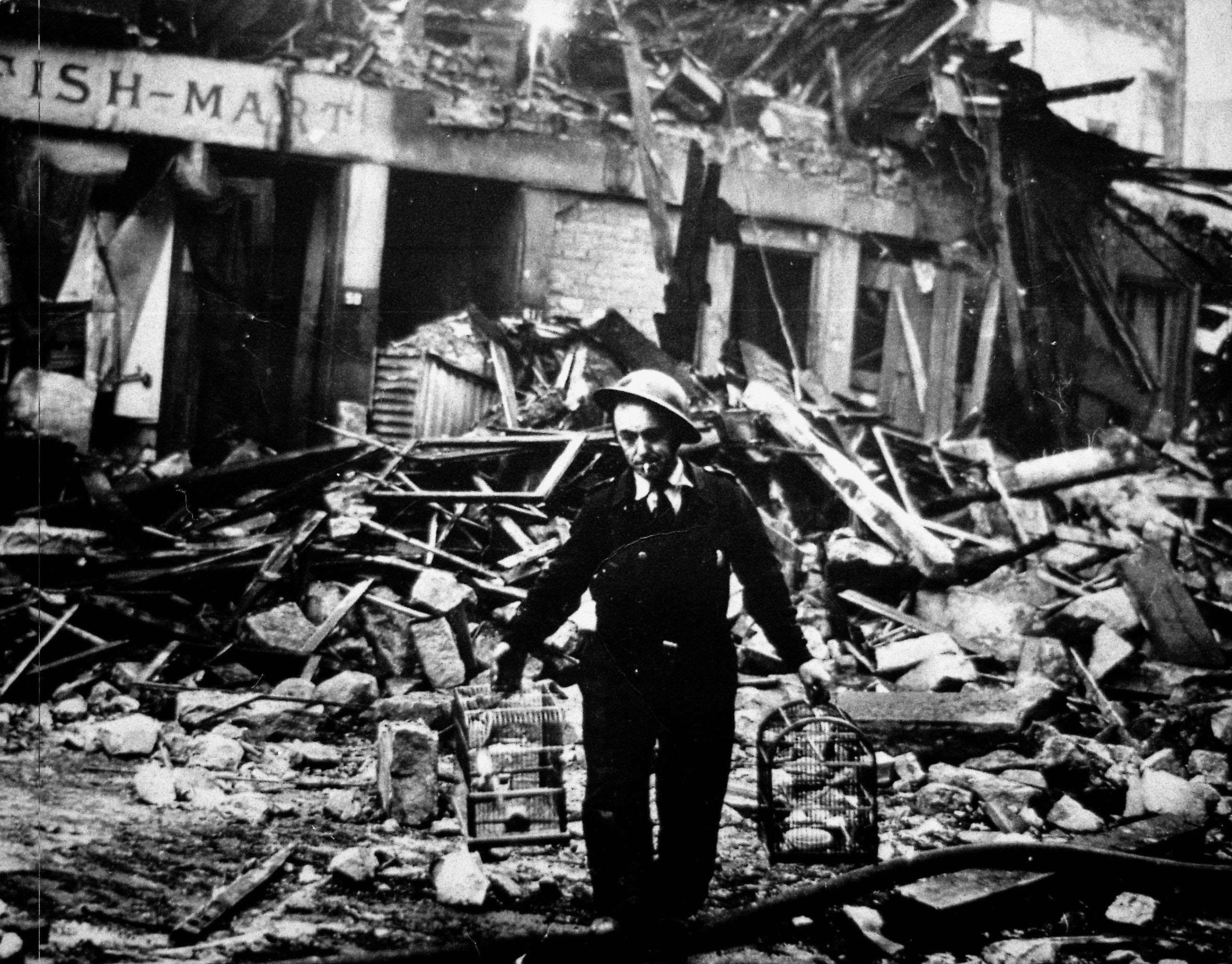 The average wage for men was £3 9s (£3.45) and for women it was £1 12s (£1.60).
Women also felt the pinch because they were requested to wear flat shoes to conserve the wood used to make heels. They were also asked to wear light clothes so that the dye could be saved for military uniforms.
Stockings were soon in short supply and some girls took to colouring their legs with gravy browning. It looked very strange if they were caught out in the rain!
Meanwhile, a packet of five Woodbine cigarettes cost about 1p and a full bottle of whisky cost 13s 6d (68p).
So it wasn't going to be such a bad Christmas, after all. Rationing hit harder later but in 1939 everyone continued to make the best of what was available.
The nation was determined not to get depressed even though the blackouts had already been brought into play, the decoders had moved into Bletchley Park and there were queues at the military recruitment offices as well as at the evacuation points.
The BBC introduced its Home Service to the wireless while at the same closing down its TV service until 1946.
There were still some things that remained fairly normal, though, among them the great entertainers.
Max Miller was almost resident at the Holborn Empire in London until it was bombed in 1940. When not there he spent much of his time at the London Palladium, topping the bill week after week and playing to audiences of people carrying gas masks, many of them in the uniforms of the various services.
"Max was a bill topper well before the war started and what he offered was total escape," said Roy Hudd.
"He was a genius in the real sense and during the war he often gave up his time to entertain the troops and his audiences were always full of soldiers, sailors and airmen and their girlfriends and wives. He made them feel good."
If Max Miller was at home in London, George Formby was certainly at home in Blackpool and packed audiences into theatres there with his own special brand of song and humour.
Blackpool was not quite Blackpool without the lights but George made up for it by shining everywhere he went, especially with his impromptu performances of We're Going To Hang Out Our Washing On The Siegfried Line.
Flanagan and Allen possibly enjoyed their finest hour during the war. They were popular for years before and after the conflict but during those dark days their songs and fun kept Britain laughing and humming along, especially when the rest of the Crazy Gang were involved.
Bud and Ches were also used quite a lot for public service films during the war, the government seeing them as ideal entertainers to deliver important messages.
They were quite right, whenever Bud Flanagan and Chesney Allen spoke or sang, millions listened.
Most entertainers did their bit during the war in one way or another. Tommy Handley, Tommy Trinder, Gracie Fields, Sandy Powell, Jimmy Wheeler, Norman Evans, Robb Wilton, Arthur Askey and, of course, Vera Lynn were among those who found themselves constantly in demand at theatres and by the military chiefs who were keen to take advantage of their appeal to send them off to entertain the troops.
"You never knew where you were going," said Vera Lynn. "You just found yourself in the back of a truck and going somewhere. Even when you got there you often didn't know where you were.
"But you just got on with it and did your best to entertain and cheer everyone up. You always felt appreciated, though, and that made it all worthwhile.
"I just about remember the first Christmas of the war. Everyone was determined to make it the best possible and rationing was not so bad at that time. It was not so much about eating and drinking as being together as families because nobody knew what was going to happen tomorrow."
Some of the stars who were to become famous after the war were enlisted to do their bit for their country.
Norman Wisdom was assigned to the Royal Corps of Signals during the war and spent some of his time seconded to a top secret wartime communications post.
"I saw quite a bit of Churchill," he said. "He even knew me by name and would often inquire if everything was all right. You had to reply in a direct style and could never try to engage him in unnecessary conversation."
The Navy Lark and Doctor Who star Jon Pertwee really was in the Navy and had an amazing number of life-threatening escapes including being aboard HMS Hood just before it was to sail to find and destroy the Bismarck.
Jon was summoned for a special assignment and left the ship only hours before it sailed into a disaster that claimed the lives of all but three of the more than 1,400 crew on board.
Kenneth More might have been acclaimed for his portrayal of Sir Douglas Bader in Reach For The Sky but during the war he actually served in the Royal Navy.
The Beverley Sisters were asked by the BBC to audition at a secret underground studio in Bedford.
"It was very exciting," said Teddie. "It became even more exciting when a man walked in to listen to us. We couldn't believe it because he was none other than Glenn Miller. He was unbelievably kind to us even though we were just three scruffy little evacuees from London.
"He really changed our lives and set us on the road to fame. He told us we had passed our audition and offered to help in any way he could. Since we had no accompaniment of our own, he made his rhythm section available to us and they actually backed us on our early broadcasts.
"He was so nice that we were all heartbroken when he went missing. We have never forgotten him, though, and always tried to include one of his numbers in our programme."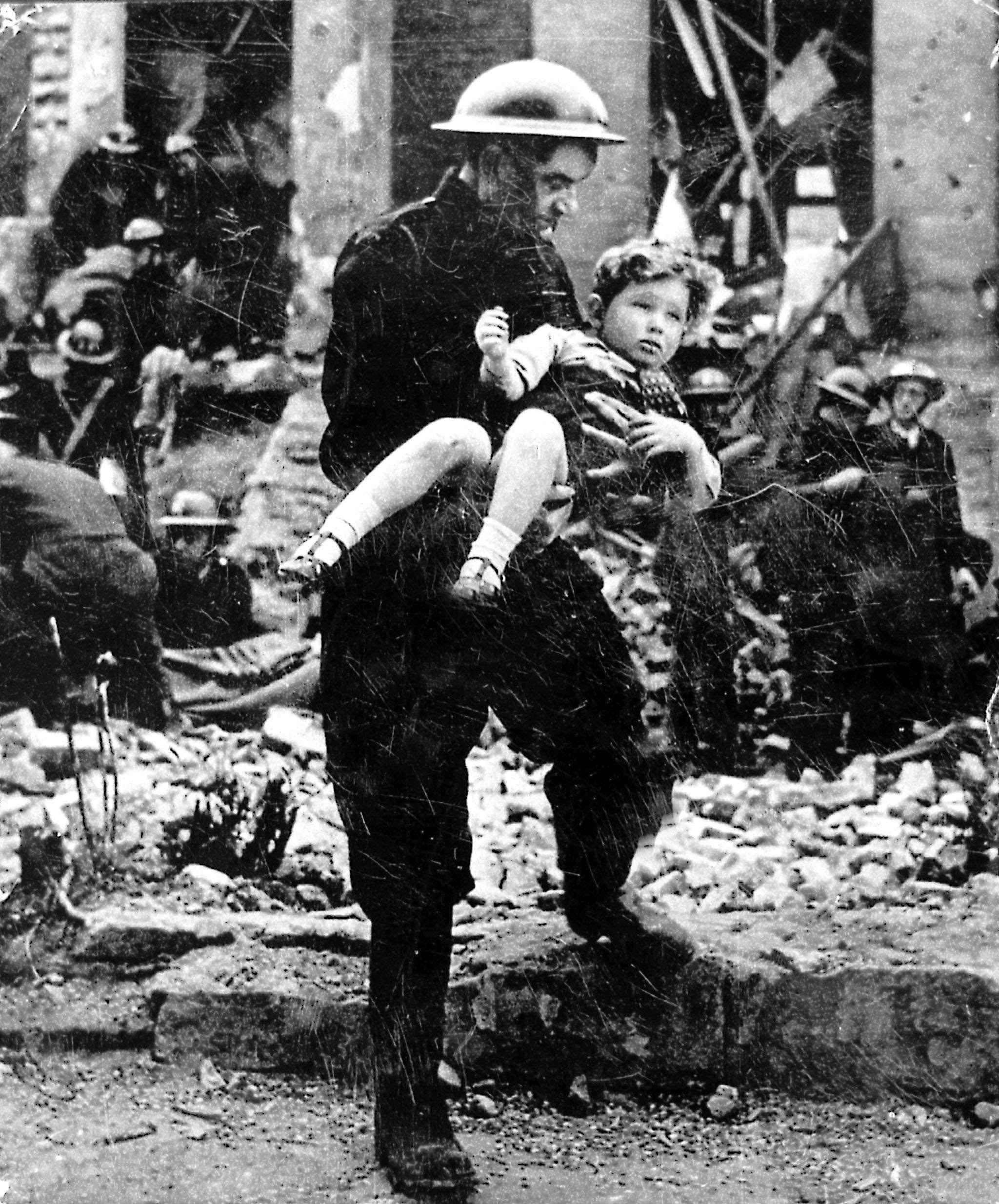 Ernie Wise served in the Merchant Navy during the war, helping to bring essential supplies to Europe, while Eric Morecambe was one of the famed Bevan Boys, called up for National Service but often sent on other jobs including coal mining.
There is no doubt that the wireless played a major part in keeping people informed of events and also in broadcasting public service messages but it also served to keep a smile on the faces of the British people and to distract their minds from the woes of war.
The highlight of each week was ITMA – It's That Man Again – which was broadcast at 8.30pm every Thursday. Tommy Handley was the man in question but he was aided and abetted by the likes of Maurice Denham, Jack Train, Deryck Guyler, Hattie Jacques, Molly Weir, Clarence Wright and Fred Yule.
Clarence Wright once recalled: "Tommy was a highly inventive performer, a humble man with his thoughts concentrated at that time on ITMA. He always felt that the next show had to be better than the last, no matter how good it had been. When the ITMA door closed for the last time, Tommy left many happy and pleasant memories and, thankfully, a number of recordings."
Hi Gang – with Bebe Daniels, Ben Lyon and Vic Oliver – was another of those comedy shows that meant so much to the listeners of the day, as did Bandwagon with Arthur Askey and Richard Murdoch.
Ben Lyon and his wife, Bebe, were much-loved and respected by the British wireless listeners because they were American and could have left the country when the war hotted up.
Instead they chose to remain in London and face the Blitz shoulder-to-shoulder with the Brits whom they had befriended. Britain never forgot their courageous stand against Hitler's attacks.
Arthur Askey once revealed: "Bandwagon and other radio shows kept Britain laughing at a time when crying was much easier. I enjoyed doing the broadcasts and shows during those days and felt I was adding something to the war effort.
"The wireless was great because you could picture all those families sitting round the fire, listening to the songs and the laughter and the news bulletins, not knowing what tomorrow was going to bring. For just a little while you could help them not to even care what tomorrow would bring."
It wasn't all news and laughs on the wireless. Serious programmes like The Brains Trust continued to discuss such grave topics as why you can't tickle yourself and other scientific mysteries. There were serious dramas too.
There was always room for a sing-song, though, and the music programmes pulled in huge listening figures whether they were the day-time Music While You Work or evening shows featuring such familiar voices as Vera Lynn and Ann Shelton.
Just as listeners could not get too much information, they also could not get too much Vera Lynn and other singers. Fighting back the tears, many a family joined in with We'll Meet Again as they sat around the wireless during those difficult times.
Neon signs were switched off as the nightly blackout turned our cities into dwellings of darkness, an attempt to confuse the enemy bombers prowling our skies.
But while the names were no longer in bright lights, the celluloid stars still brought us romance, suspense and adventure at the local picture houses and the crowds flocked nightly to get away from the worries of war and escape to the film world.
Cinemas ranged in standard from the comparatively plush Essoldo, Odeon, Gaumont and Coliseum to the local "flea pit".
The films also were wide-ranging in quality. At the very start of the war, in 1939, Gone With The Wind stole the show. It was much awaited and Clarke Gable and Vivien Leigh did not disappoint.
Despite their worries, families were determined to enjoy their Christmas. Beef was cheaper than turkeys and even chickens in those days and for their Christmas dinner families enjoyed whatever they could manage. Many mums managed to make puggings, mince pies and cakes, something they would struggle with later as the war bit deeper.
Most presents were simple and often practical although the latest Agatha Christie book – now known by the title And Then There Were None – was a popular choice.
The royal Christmas message was delivered on the wireless by King George VI, the famous King's Speech. The nation huddled round to listen as he gave a nine minute speech of encouragement.
Tea-time meant a singalong, of course. Many homes had a piano or a wind-up record player or just voices. No matter, the Christmas carols were belted out along with the old favourites. The barrel was well and truly rolled out. It wasn't all gloom for Christmas in 1939.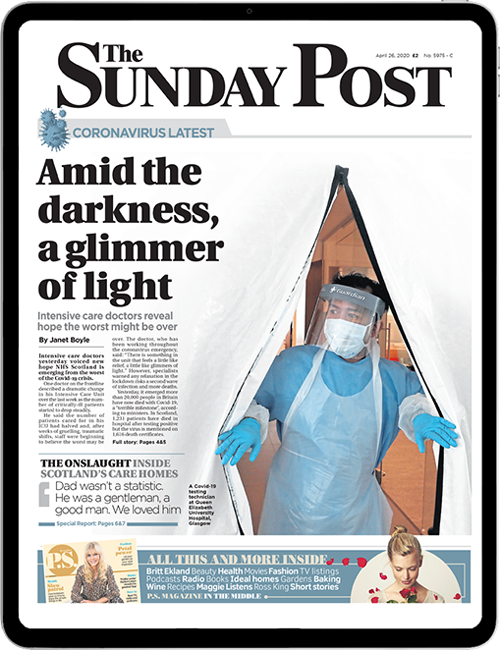 Enjoy the convenience of having The Sunday Post delivered as a digital ePaper straight to your smartphone, tablet or computer.
Subscribe for only £5.49 a month and enjoy all the benefits of the printed paper as a digital replica.
Subscribe