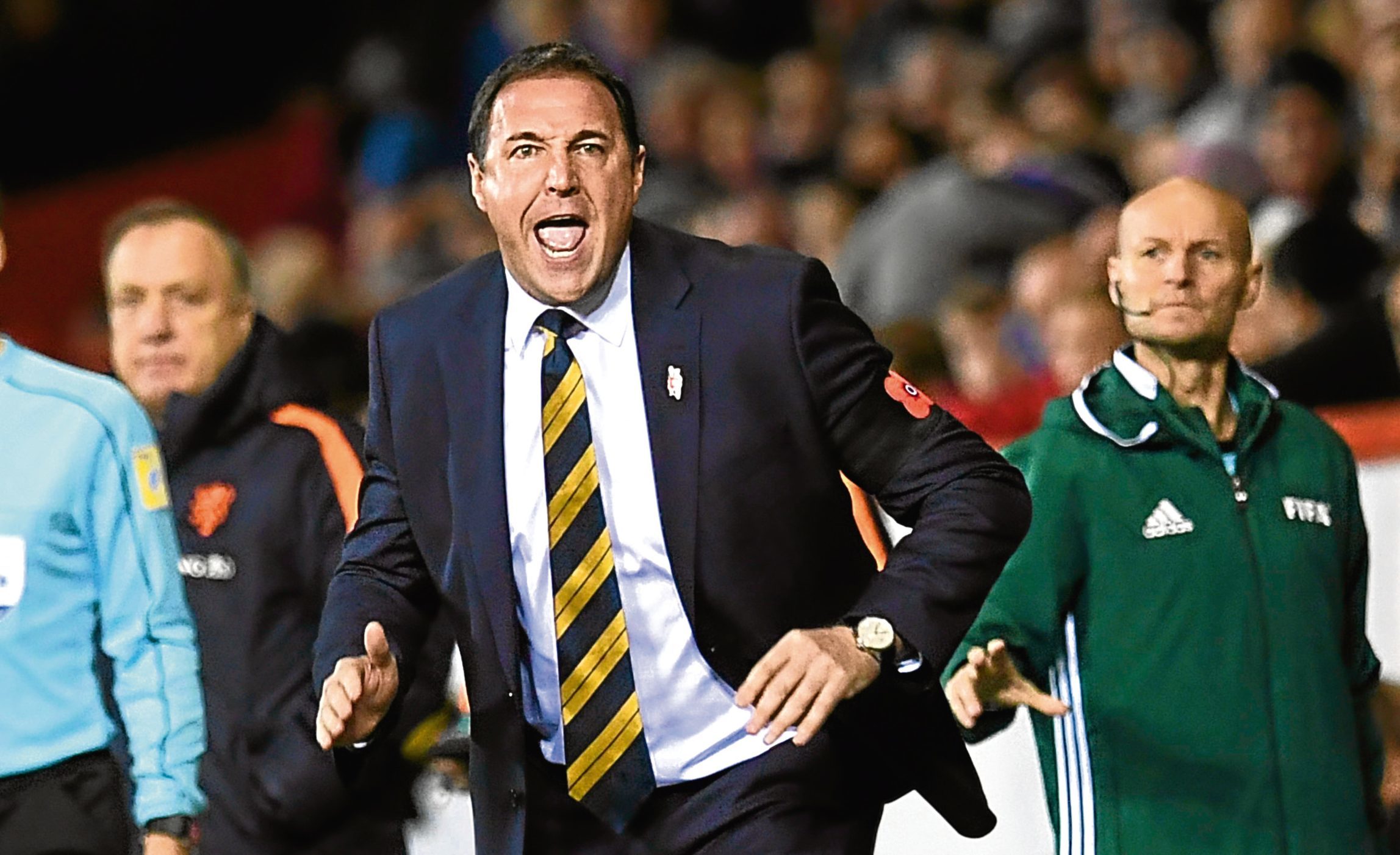 MALKY MACKAY hopes the legacy from his brief time in charge of the Scotland side will be twofold.
On the playing side, some solutions to perennial problems: think of Kieran Tierney's casting at centre-half and the deployment of Ryan Jack at right-back.
Off the pitch, a commitment to giving players a "Champions League-style" support to help them achieve their goals.
The former Cardiff City manager suffered the unusual and, it must be assumed, dispiriting experience of learning he wouldn't be in the running for the national head coach role before a match which was being viewed as something of a job interview.
SFA Chief Executive Stewart Regan announced on national radio he would not be in the running. And that, as they say, was that.
Mackay, 45,  who will remain as the Association's Performance Director, is, however, bullish both about the nation's future and the input he has to offer in terms of shaping it.
"I have lots of stuff to tell Stewart and the board. I will be putting it all in a report when I finally get five minutes to sit down," he said.
"It will deal with all the performance stuff and how the five-day camp should run in terms of staff, how we deal with the players, where we take them and how we implement the whole week.
"I expect English Premier League or Champions League standard from now on, and I'll be involved in the performance staff who come in.
"I want to make sure that when players come away with Scotland, they are not underwhelmed with what surrounds the team. I'm going to make sure this exists.
"I wasn't involved before and I'm not saying it wasn't there, but I know what I want and I know what is top-level."
In layman's terms, that means a forensic attention to detail, plus the use of sports science wherever the chance allows.
"The players have had every sense of tactical analysis, GPS readings, physiological readings, the way they are treated, what they are given in terms of protein shakes and strategies," he said.
"That's the way forward for me and it's been what the Under-21s have been for me.
"I've been to plenty of European clubs, plenty of international teams and been involved in the Premier League, so I know where the cutting edge is.
"I know all of these things help footballers now, and some expect it. Certainly a lot of those Dutch players expect it.
"That's what we've got to do. It's where the Under-21s are right now and that pathway needs to be unbroken for us to keep bringing them through.
"Two or three of them would have been involved here and that is another thing – the relationship with Under-21 coach, Scot Gemmill.
"We are on exactly the same page with nearly everything and, hopefully, that means these young players can come through and come in.
"They have three or four games now to adapt to becoming Scotland players.
"So by the time we hit the next Euros, there is a club atmosphere, there is that togetherness, there is a humility to them, but also a massive pride.
"When they come away, from the minute they arrive to the minute they leave, they are delighted with the environment they are in."
Mackay is, of course, unable to predict with such confidence whether whoever takes over from Gordon Strachan on a permanent basis opts to stick with his radical playing changes.
Will he be disappointed if the new man instead opts to go back to basics?
"That will be someone else's call and absolutely their right because they will be the boss," he said.
"But I love the look of the team we sent out on Thursday. Anybody who was at the game saw a team that matched Holland.
"We blew them away in terms of chances – five times I thought we'd scored. The goalie ran backwards at the Matt Phillips chance and that genuinely deceived him.
"James Forrest, if he hits it high, then it's a goal.
"Equally pleasing, was how we looked in possession and our athleticism because that's a big thing as well.
"Against the Netherlands, we looked a team that could run a side off the pitch, and that's the way we need to be going forward. But we also had to be tactical and technical ability.
"We have young players coming through who have got touch, and, by God, we have needed that."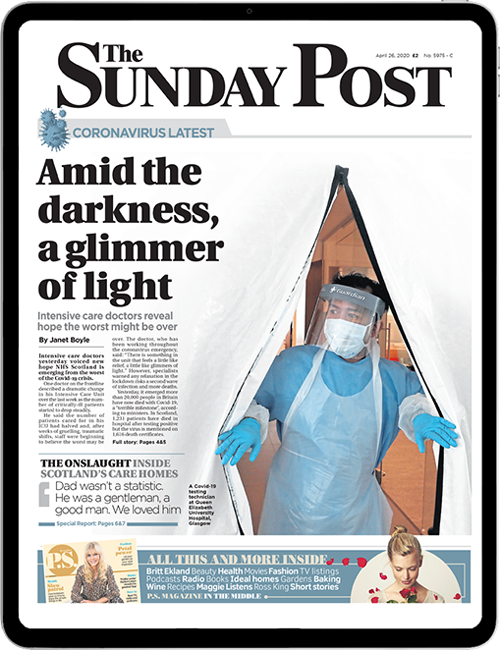 Enjoy the convenience of having The Sunday Post delivered as a digital ePaper straight to your smartphone, tablet or computer.
Subscribe for only £5.49 a month and enjoy all the benefits of the printed paper as a digital replica.
Subscribe