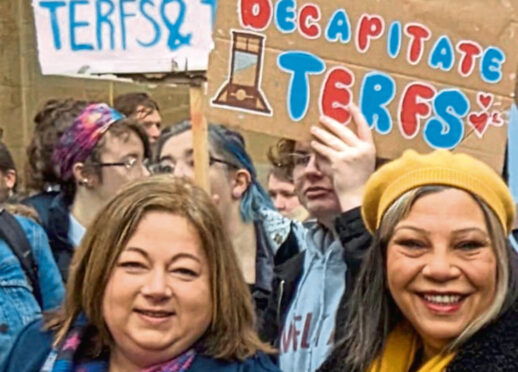 Two senior SNP politicians pictured with protesters exhorting violence against critics of gender ID legislation later distanced themselves from the offensive placards.
East Renfrewshire MP Kirsten Oswald and Glasgow Kelvin MSP Kaukab Stewart joined hundreds of people in Glasgow city centre yesterday protesting against the UK Government blocking Scotland's Gender Recognition Reform Bill.
However, they condemned violent language used in some placards after a photo appeared on social media showing them in front of a sign reading "Decapitate TERFS". A Terf is an acronym for trans-exclusionary radical feminists, a derogatory term used by trans rights campaigners against some critics of self-ID.
Oswald tweeted: "That's a horrific sign, and it wasn't there when I joined the demo. It most certainly doesn't represent my views, and isn't language I would ever use. Violent hateful language, of any kind, is unacceptable and has no place in the peaceful movement for LGBT equality and democracy."
Stewart also wrote on the social media site: "I was not aware of these hateful signs when I attended today's protest in defence of Scottish democracy and the rights of trans people, and I utterly disagree with them."
Conservative MSP Murdo Fraser said he had reported the sign to Police Scotland, saying displaying it was "clearly a hate crime and a public order offence".
Meanwhile, UK minister Kemi Badenoch has defended the UK Government's contentious decision to block reforms.
The UK women's and equalities minister claimed in an interview with The Times that predators could exploit laws making it easier for trans people to self-identify without a medical diagnosis. She said: "The problem is that self-identification also makes life a lot easier for other people we don't want to have those sorts of freedoms.
"Predators would be able to exploit any system that says you can just say you are what you are.
"It's also quite bad for trans people. They then get conflated and associated with the predators and people who are looking to do bad things."
Meanwhile a protest was held at the Scottish Labour Party's Women's Conference at Strathclyde University yesterday over the party's support for the Gender Recognition Reform Bill.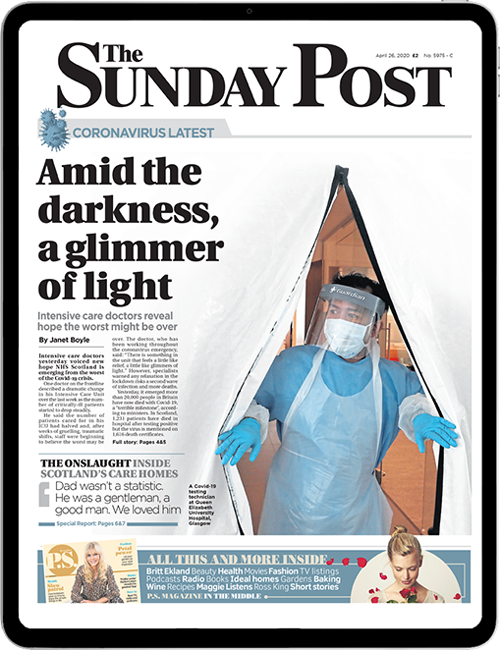 Enjoy the convenience of having The Sunday Post delivered as a digital ePaper straight to your smartphone, tablet or computer.
Subscribe for only £5.49 a month and enjoy all the benefits of the printed paper as a digital replica.
Subscribe