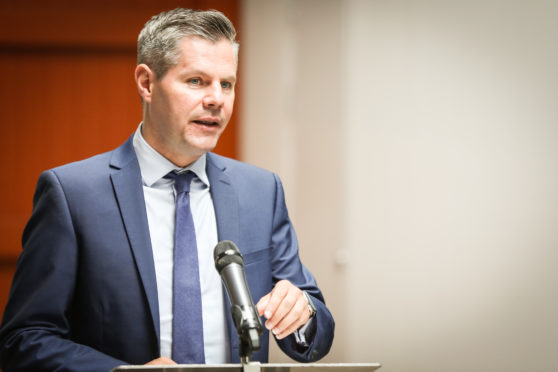 The SNP was yesterday accused of a cynical attempt at news management after announcing the resignation of disgraced MSP Derek Mackay on a Friday night, days before the parliament closes prior to the election.
The former finance secretary wrote to the party to resign last week, more than a year after he was suspended for sending inappropriate text messages to a teenage boy.
The party launched an investigation but postponed inquiries because of concerns about the politician's mental health. He continued to claim his MSP's salary and expenses despite not attending Holyrood.
The SNP confirmed on Friday that Mackay had written to them, saying: "I confirm I am not seeking SNP membership and continue to focus on the recovery of my mental health and serving my constituents."
A spokesman added his resignation brought the inquiry into his conduct to a close, adding: "As was widely reported last year, Mackay was receiving mental health support, and, as a result, disciplinary action was paused. We wish him well for his recovery."
Parliament closes on Wednesday before May's elections and Mackay is not expected to stand as an independent candidate.
Conservative MSP Graham Simpson said: "The SNP's supposed investigation into Derek Mackay went on for more than a year and now appears to have been quietly dropped, just before the election.
"The timing of this stinks. The SNP are telling us that he resigned last week but the information was sneaked out late on a Friday, a favoured tactic of a sleekit and cynical administration."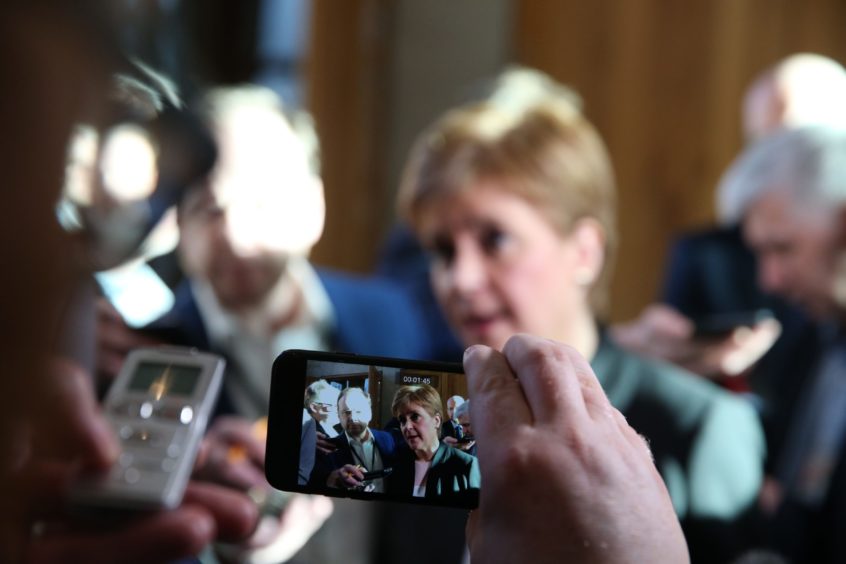 Mackay, MSP for Renfrewshire North and West, stood down as finance secretary on the eve of the budget last February as The Sun published details of his social media messages to a 16-year-old boy.
He continued as an independent MSP and claimed £6,867 on his rent and bills between April and September last year. His annual salary was £64,470.
The Scottish government is now facing calls to back a demand from the Tories to kick out MSPs who do not show up at Holyrood. Simpson said: "Councillors who don't attend for six months are kicked out yet no such rule applies to MSPs."
Scottish Lib Dem leader Willie Rennie said: "It will baffle the public that it took over a year for the SNP to wrap up this investigation and surprise no one that they chose to sneak the announcement out late on a Friday.
"Derek Mackay's actions irreparably damaged his ability to carry out his role on behalf of his constituents. He should have stepped down as an MSP months ago.
"The Scottish parliament needs to consider how it handles MSPs whose conduct falls below the standards expected of us. I have long been an advocate of a system of recall to enable constituents to hold their MSP to account."
Scottish Labour said: "This resignation is long overdue. For the past year Derek Mackay has collected taxpayers' money despite his poor conduct and being wholly absent from the Scottish parliament.
"The SNP must get its house in order and start addressing the serious rot within the party that permits such a culture of sleaze to persist. Voters deserve parliamentarians they can trust to uphold the high standards of behaviour expected of them."
Mackay resigned as finance secretary on February 6 after it was revealed he had sent 270 messages to a 16-year-old boy on social media.
He stood down on the morning of the Scottish draft budget, leaving his deputy, Kate Forbes, to deliver the speech with just seven hours' notice.
The SNP said: "Derek Mackay has been clear about the mistakes he made. He has also been clear about his own mental health issues.
"Instead of dwelling in the gutter, the Scottish Tories and some other opposition members might consider displaying some human decency."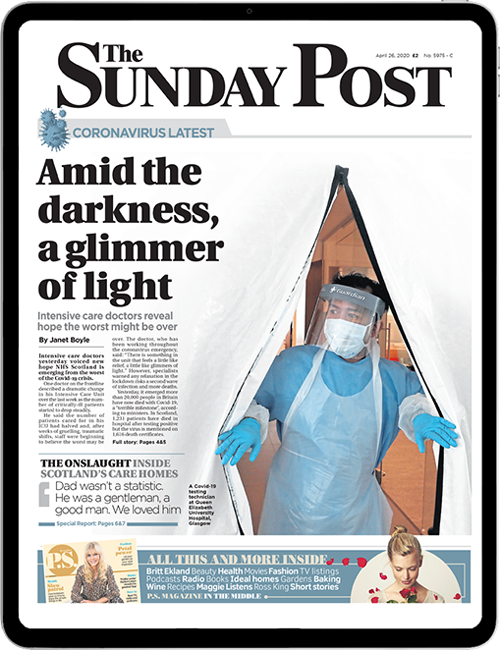 Enjoy the convenience of having The Sunday Post delivered as a digital ePaper straight to your smartphone, tablet or computer.
Subscribe for only £5.49 a month and enjoy all the benefits of the printed paper as a digital replica.
Subscribe