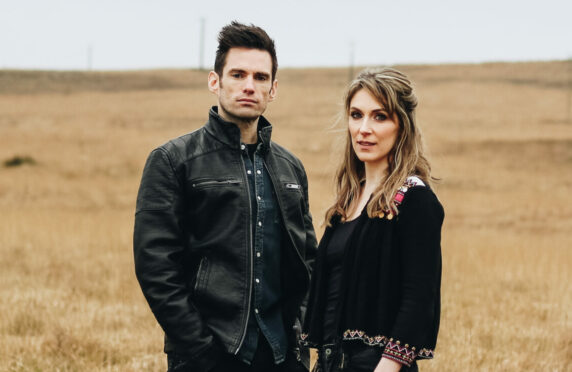 After over 18 months of live music being viewed from the sofa through buffering screens, many musicians are desperate for a speedy return to in-person gigs.
For husband-and-wife duo Smith & McClennan, though, they're more than happy to take it slowly.
Lockdown life has seen award-winning singer Emily Smith and New Zealand-born multi-instrumentalist Jamie McClennan juggle life with two children and careers with the occasional online livestream.
And after 15 years of touring, it has reminded them of why music means so much to them.
"The time that we get to focus on things as a couple is pretty limited when you have kids and all sorts of jobs and things going on," McClennan said. "When we play music, it's one of those times you can come together and just be quite happy.
"We do these other little things that keep us going, mentally on a good wavelength, so that when we play music we can focus on just enjoying playing. It's funny how you get comfortable in what you're doing. For the last year, we've not been touring any music.
"We'd already tapered off a little bit to be around the kids, the gigs were closer to home or a one-off weekend. That worked well for us. It's going to be strange thinking about spending time away from home again. I think it'll happen but we're not rushing to it."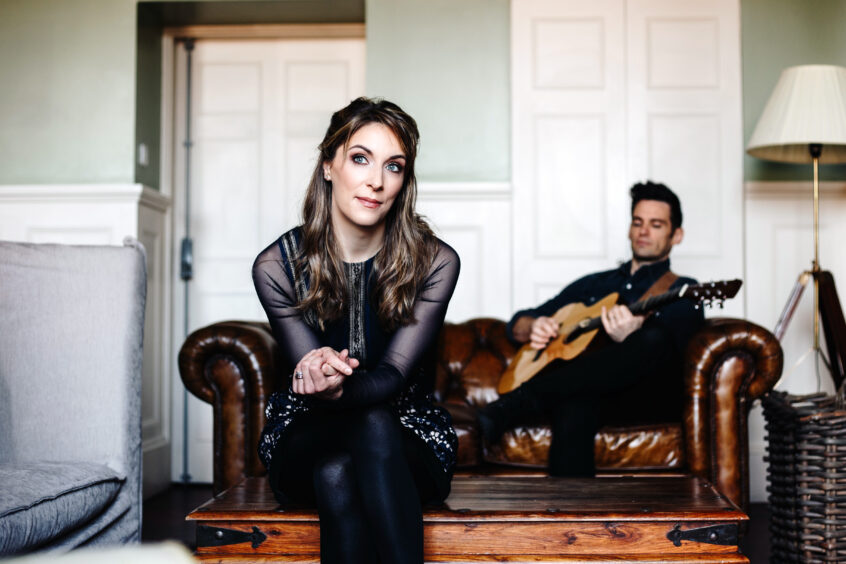 The couple met in 2002 when McClennan was drafted in to play in a backing band for Smith at a concert in Prague.
They've toured across the world separately with different projects, but are now more than happy to stick together with their intimate roots sound.
"It's the time of life we're at with our kids," Smith said. "We enjoy performing together, we could both go off and tour with other people but that's not what we wanted. That's not why we play music.
"To keep our little family unit together, the shows that we do we'll make sure there's minimal upheaval for everyone involved. I know many musicians will be desperate to get back on the road. We love performing and will get back to it, but we're taking our time."
The pandemic has given the couple a chance to diversify, with Smith teaching and McClennan working as a gym coach and also joining the fire service.
Smith said: "It forced us to really investigate more of those other outlets where we could work. Even before the pandemic, people weren't wanting to buy music anymore when they can download it for free. The music industry has been battered from all angles."
McClennan added: "It takes the pressure off us trying to survive by playing music. It's made the pandemic a lot easier for us, we weren't focussed on thinking how we could make money from music if we can't tour.
"It's hard to justify the amount of money you need to put in to making a good CD. Without those tours, you don't get money back. A lot of people still love buying CDs and supporting the artists, but it'll be so interesting to see how long that lasts. You need to change with it and embrace the fact we need to change."
Smith & McClennan's debut album as a duo was released in November 2019. Small Town Stories, a reflection of their shared life in the south-west of Scotland, explored themes of  love, loss, hope, struggle and joy.
The pandemic curtailed plans to tour with the new album, but their only upcoming live date on the schedule is the perfect place to share the songs.
The couple will be performing at the Dumfries Theatre Royal as part of the Dumfries and Galloway Arts Festival. They'll be live on stage for a small, socially-distanced audience with the show also being streamed online.
Smith said: "It's nice that the first gig we're doing is a local one. I'm quite glad. We've played the Theatre Royal several times so we know the venue, it's home turf and a lot of the songs are connected to our life living in the south-west. It's a nice first step back into the before times!
"I like the festivals' tagline, hame'll dae me. We're celebrating everything we've got in Dumfries and Galloway and keeping it as local as we can. It doesn't have to be all bells and whistles, but it looks like a really good programme.
"There are musicians in the region and lots of creative people, and it's nice to see them tied together in a festival as everyone is slowly re-emerging from wherever we've been."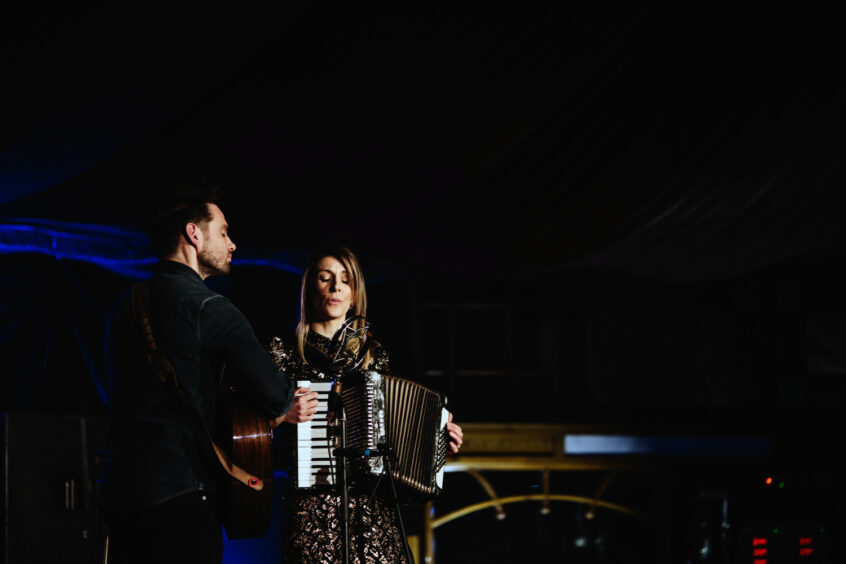 Like most performers, the duo have had to adapt to online shows throughout the pandemic.
Fortunately, as part of promotion for their album, they already had the set-up to do Facebook live streams when lockdown hit.
But nothing matches the thrill of being in front of an in-person audience.
Smith said: "We knew how to do it so when it became our only option we weren't scrabbling around.
"As the year went on we did quite a few. I did enjoy them but it will be nice to see real people and get a bit more of a reaction. Sometimes you do forget people are watching because you're just at home in your slippers and you get a bit blasé!
"For me, as a performer, it's equal measures of being relaxed because you're at home but a nervousness to it because you can't see anybody. For Jamie it's quite a lot of work because he performs, does the lights, sound and the online stuff."
McClennan agreed, adding: "Online is so different, and it's not why I started to play music, performing to a camera on your own in a room, even though there are people on the other side of the screen.
"It's just getting back into it, anything you've not done for a long time will feel strange to start with but I know the excitement and adrenaline you get when performing will come back and that will be huge. That's what I'm looking forward to, the buzz you don't get sitting in front of the computer."
---
Smith & McClennan, Theatre Royal, Dumfries, July 17, 8:15pm – for tickets and streaming info click here.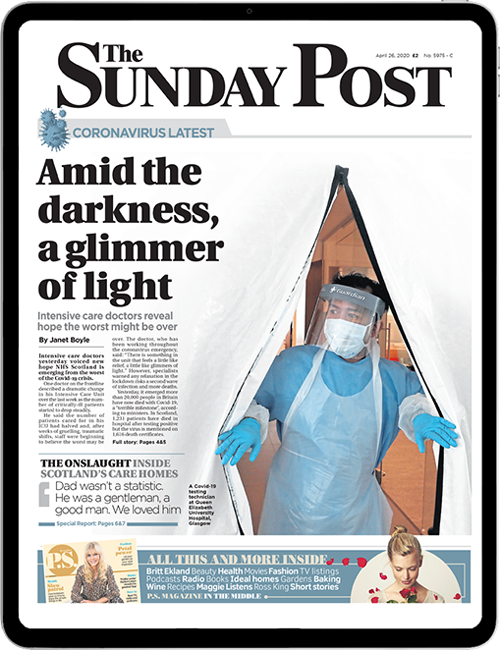 Enjoy the convenience of having The Sunday Post delivered as a digital ePaper straight to your smartphone, tablet or computer.
Subscribe for only £5.49 a month and enjoy all the benefits of the printed paper as a digital replica.
Subscribe