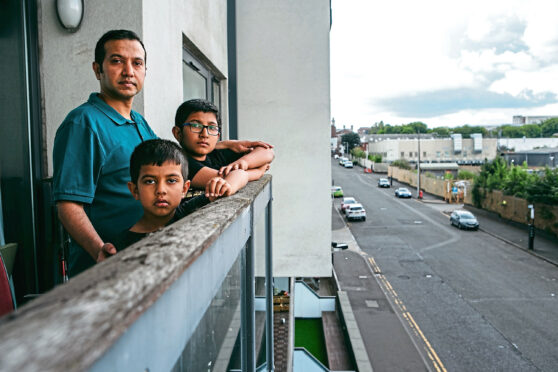 Scots ministers' slow progress on potentially dangerous cladding is again under scrutiny after mortgage providers in England starting lending on affected properties.
Owners in medium and high-rise flats wrapped in the cladding are now able to sell or remortgage after six of the largest mortgage providers recommenced lending on them last week. Scottish buyers can get a mortgage in Scotland for affected properties but only by commissioning specialist fire safety reports costing up to £3,500.
Banks had pulled back from lending on affected properties after the Grenfell Tower fire disaster when 72 peopled died in London in 2017.
They will no longer be required from borrowers in England where they can prove the dangerous materials will be removed or covered by legal protections.
This level of proof is currently not available north of the border where a Scottish Government pilot scheme announced in 2021 to identify and fix affected buildings is still underway. A scheme aimed at forcing developers to pay is also being finalised.
Residents and campaigners say the news is just another example of how Scotland is lagging behind England in dealing with the crisis.
In England, remediation work has either already been completed or is underway on hundreds of high-rise buildings. The UK government has also earmarked £5.1 billion of public funding from two schemes targeting developers to fix the issue.
NatWest, owner of the Royal Bank of Scotland, confirmed that as it stands, the new lending criteria currently only applies to England.
It said: "The Scottish Government have not yet announced legislation for properties to have their cladding remediated and we are in the hands of the relevant governments before extending these policies."
Abhijeet Kadwe owns a flat in a Finnieston, Glasgow, apartment block covered in cladding like that used on the Grenfell Tower.
"For the past two years I have watched remediation work get underway down south and schemes being brought forward to make developers pay for this," he said.
"But in Scotland we are still stuck in limbo with properties that have become worthless as the Scottish Government continues to try and finalise similar schemes and get repairs started on homes that are potentially deadly. I can't understand why we are moving so slowly."
The High Rise Scotland Action Group co-ordinator Chris Ashford said: "It is good news for home owners in England that they can now sell or remortgage and it does offer hope that Scotland will eventually follow – but we simply have to be moving faster on a number of fronts."
Last June, we revealed the cost of identifying and removing dangerous cladding from homes across Scotland is expected to reach £1 billion. Holyrood has so far received £97 million from the UK Government to deal with the crisis, with a further £300m expected. Developers are also expected to share the rising costs of identifying and replacing dangerous cladding.
The first audits under the Scottish Government's Single Building Assessment programme were delivered last month, with just £572,000 spent on assessing risks in Scotland at that stage. The pilot scheme involves 26 buildings, but more than 100 other privately-owned high-rise blocks will eventually be checked.
A scheme launched by Holyrood to force developers to pay their share of the repair costs is also still to be finalised, with talks with Homes for Scotland ongoing.
Scottish ministers accused of dragging their heels removing Grenfell-style flammable cladding from buildings
In England, last April the UK government revealed a wide-ranging agreement that will see industry contribute £5 billion to address the building safety scandal.
Developers will commit a minimum of £2 billion to fix their own buildings. The industry will also pay up to a further £3bn through an expansion to the Building Safety Levy. Scottish Labour housing spokesperson Mark Griffin said the current situation for affected Scots homeowners was unacceptable.
"Scots are paying a steep price for the SNP's shambolic response to the Grenfell tragedy," he said.
The Scottish Government said it is in urgent discussions to bring rules in line with England to assist homeowners.
It said: "We have issued funding to start remediation work and are continuing to work through Homes for Scotland with housing developers on our Safer Buildings Accord, which is being designed to give affected homeowners a clear path to ensuring their homes are safe."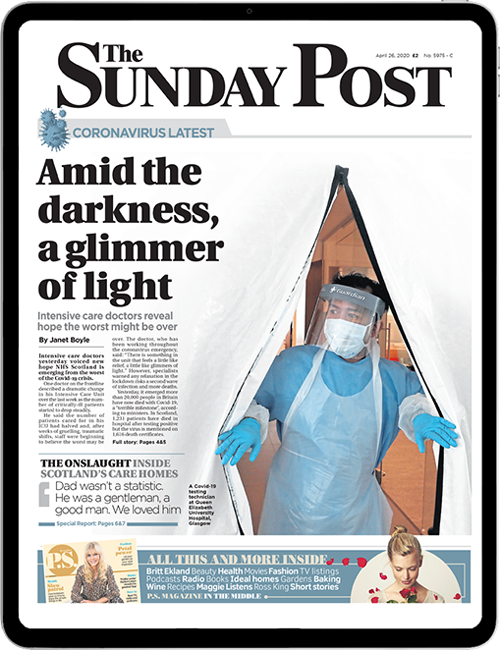 Enjoy the convenience of having The Sunday Post delivered as a digital ePaper straight to your smartphone, tablet or computer.
Subscribe for only £5.49 a month and enjoy all the benefits of the printed paper as a digital replica.
Subscribe