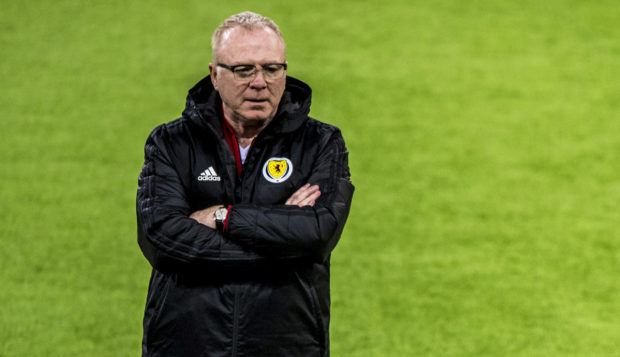 I always prefer a sense of perspective to a knee-jerk reaction.
That's why, right from the off, let me state that in no way do I think that Alex McLeish should have lost his job in the immediate aftermath of the embarrassing 3-0 defeat in Kazakhstan on Thursday.
That wouldn't have resolved anything.
Going from the reaction to most of the Scotland fans, and certain pundits, that probably leaves me in a small minority.
But I'm not writing empty words.
It's not because Alex was a team-mate of mine at international level 35 years ago.
And it's not an old pals' act.
I have respect for Alex, both as a football professional and as a human being. I believe in what I'm saying.
I can understand many will be shaking their heads in disagreement, especially the ones who believe the result the other day was the worst in the country's history at international level.
That is down to opinion. It can't be factual.
I'm not so sure it tops the list, but it certainly has to be right up there.
And that comes from someone who played when we lost 3-1 to Peru and drew 1-1 with Iran at the 1978 World Cup Finals in Argentina.
I even got hooked in the second of those games!
When we lose a game we are expected to win, then more often than not there is a call for the manager to be sacked.
We're right in the middle of that just now.
But if the SFA decided to sack big Alex, who do we get that is better?
Do you think there will be a queue the length of the Hampden car park of genuine contenders?
I don't think so.
Unless I'm mistaken, when Gordon Strachan was removed from his position 18 months ago – a decision I criticised in this column – I don't recall a list of possible successors who were better than the wee man.
The hierarchy made a public chase for Northern Ireland manager Michael O'Neill and then he decided to stay put.
We turned to Alex, and I think he was the best available candidate.
But what would the SFA do if they were to dismiss Alex now?
Please think about that, then give me options – options that are realistic, both in terms of what you would need to pay in compensation to get someone who is currently employed, and also the weighty salary you would have to factor in on top.
And tell me this. Where would the new manager play?
Does he come in and right away give us a central-defensive partnership with 100 caps' experience to replace Scott McKenna and David Bates, who started the game in Nursultan with a dozen caps between them.
Does he arrive as a proven striker of the highest order, who will guarantee us 10 goals in this campaign?
You get my drift.
Magicians in management simply don't exist.
We need to realise where we are in the grand scheme of things.
That's not me being defeatist, and that's not me saying that losing 3-0 to the country ranked 117th in the FIFA World Rankings is acceptable.
But we do not have an abundance of footballers in the top tier.
We have some excellent players, but it's clear that we are struggling when you drop into the bracket below when we lose the quality of Andy Robertson, Kieran Tierney, Charlie Mulgrew and Steven Fletcher to injury.
That left us with Liam Palmer making his debut at right-back and Graeme Shinnie making his debut at left-back.
Alex and his staff would only have had two proper working days with them to prepare to face Kazakhstan. It was also far from ideal that Allan McGregor decided to quit international football just the week before the opening game of the Euro 2020 qualification campaign.
With Craig Gordon sidelined, Alex named three keepers in his squad for the double-header – Scott Bain, Jordan Archer and Jon McLaughlin – who had just three caps between them.
That inexperience was apparent right through the squad.
So we have left ourselves a mountain to climb to qualify from the group, and we now need to take victory at home to Kazakhstan as a must, and the same goes for the double headers against Cyprus and San Marino, starting today.
On top of that, we might need to take nine points from our four games against Russia and Belgium.
At this stage, that seems unlikely but we mustn't rule it out. Not yet, anyway.
Right now, it's all about the next game and we must win today.
Let's hope the players and the management are not too scarred by the result against Kazakhstan, and the negativity that followed it, going into it.
There needs to be a collectiveness to get us through the next 90 minutes.
There is no point in the manager blaming the players, or the players blaming the manager. If that starts, then things will deteriorate even further.
At least there is no six-hour time difference, having to stay on UK time and training in temperatures of minus 15C.
To get Kazakhstan away in the opening game was cruel.
I'd love to know how UEFA work out the fixtures, and please spare me the nonsense of it being down to a computer.
The computer can only churn out fixtures after someone has supplied it with information.
It was a pity we weren't at Hampden, to give us the chance to build on the optimism we built up from the last game when we guaranteed the minimum of a play-off spot with back-to-back wins in Albania and at home to Israel.
Alex got us that to that stage and that's another reason why he didn't deserve to lose his job immediately after the Kazakhstan game.
We now need to get on with it. We must win today in San Marino.
If we don't, then no-one will need to debate the consequences.
Big Alex will know that himself.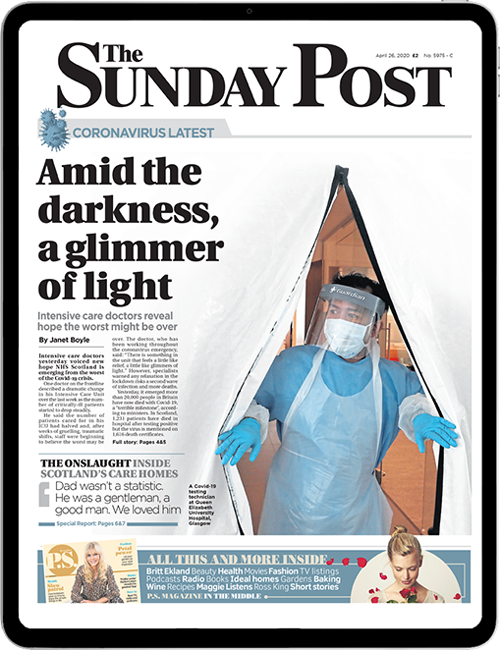 Enjoy the convenience of having The Sunday Post delivered as a digital ePaper straight to your smartphone, tablet or computer.
Subscribe for only £5.49 a month and enjoy all the benefits of the printed paper as a digital replica.
Subscribe