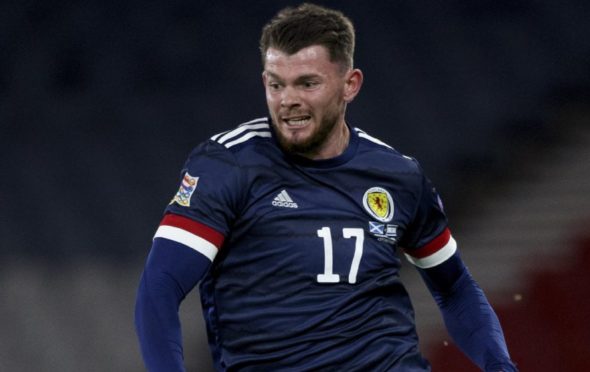 Oliver Burke burst on to the scene four years ago for Scotland, and there was a genuine feeling that he was going to produce something special for his country.
He could play wide, go through the middle and had unbelievable pace.
He ticked a lot of boxes.
RB Leipzig believed in his ability so much that they paid Nottingham Forest around £15-million for his services in 2016. He was just 19 then, and it was a record fee for a Scot.
That led to him being put under the microscope even more, and the excitement in Scotland continued to surround him.
There were even some headlines that he was going to be our answer to Gareth Bale.
That wasn't overly helpful.
Sadly for Oliver, his career hasn't quite hit the heights.
He's had a stop-start time at club level. He moved from Germany back to England when West Brom bought him. He then had loan moves at Celtic and Alaves.
Last week he moved to Sheffield United and now – at just 23, remember – he has another opportunity to make a name for himself at the highest level.
I've heard it said that Chris Wilder will be the perfect manager to get the best out of the player. I can fully understand why some people would say that.
But I've always been a believer that, first and foremost, you need to be able to get the best out of yourself.
If you are looking for the answers to questions, or solutions to problems, the best place to start is to stand in front of a mirror.
The truth is usually staring back at you.
I hope that this latest transfer will be the one that really sees Oliver turn the corner.
I want him to do well, and I'm sure the Sheffield United fans will want him to do well.
If he is doing well at club level, then that can have a positive impact on his international career.
So Steve Clarke and the Tartan Army will be willing him on at United.
There is so much goodwill out there for him, and the penny needs to drop.
He does possess a lot of talent, and I want to see him display his qualities on a regular basis.
What he probably needs, more than anything, is to really settle somewhere and get 25 or 30 starts under his belt.
Being on the move four or five times in the past four years or so has probably not been beneficial.
This latest move is a permanent one, and that should help him reach the level we all think he is capable of. This could be the key to it all.
He needs to work hard every day in training, impress his manager and the coaching staff and then take his chance in the team when it comes along.
And he will get an opportunity at some stage. The amount of fixtures on the calendar will see to that.
Then, if he is doing well, he will stay in the Scotland squad.
I believe Steve likes the lad and rates him.
Oliver scored the winning goal in Steve's first game as Scotland boss – against Cyprus – and that was a big moment.
He was involved in the games last week, and it would be great if he arrived for next month's game against Israel buzzing and full of confidence.
The thought of unleashing the lad in full flight must be a good one for Steve because of that blistering pace.
Oliver has it in his locker to hurt teams, and that's what will be needed at Hampden on October 8.
Steve goes into that game on the back of a draw against Israel and a win in the Czech Republic.
The team is now unbeaten in five games, and sits proudly at the top of their Nations League section.
However, the manager and the players have had to deal with negativity on the back of their 2-1 win in Olomouc.
It's a wee bit disappointing that some people have chosen to criticise.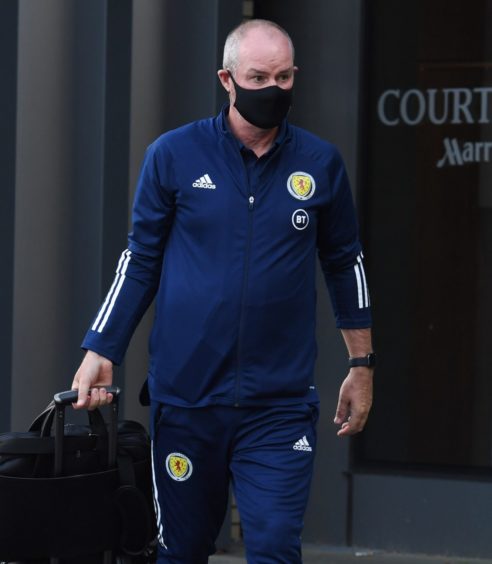 My view is that we should be grateful for every victory we get. We are simply not at a level where we should be overly-critical on the back of a win.
I'm all for analysing games, and opinions being put in the public domain.
But there should be constructive views, and not a dash for a cheap headline.
Overall, it was great to get three points last Monday night.
Sure, the Czechs didn't have their strongest team out – but neither did we. We had a few missing.
Steve and the squad are just a few weeks away from one of the most-important fixtures in recent times, and for us to get to a play-off is an achievement in itself.
We obviously want to go even further, and secure a slot at the Euros next summer.
It would be helpful if the nation united behind the team.
Steve will need to find a formation that works to beat Israel. I'm sure he will. He is a top coach, and knows his stuff.
The introduction of Lyndon Dykes in the past two games has been a real positive, and that gives him another option in the forward area.
For our opening goal in Olomouc, it was a brilliant ball into the box from Liam Palmer and Lyndon was there to get in front of his markers and guide it home.
Scott McTominay was used on the right-hand side of a three-man central defence, and the boy gave his all.
He deserves to be praised for embracing the role and taking it on.
It's a compliment to the boy's attitude and ability that Steve trusted him enough to go in there.
Steve will have learned plenty from the past two games, and it will have been good for him just to have had that week with the players.
He hadn't been with them for almost a year, and that must have been so frustrating.
Now, they all need to pull it together and get the right result against Israel.
I believe they can do it.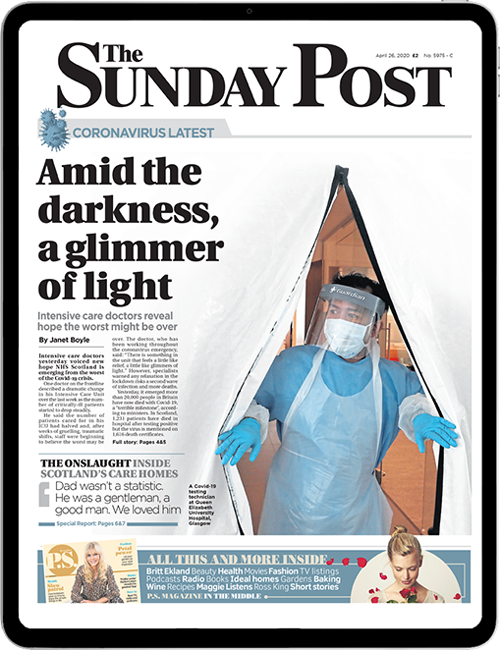 Enjoy the convenience of having The Sunday Post delivered as a digital ePaper straight to your smartphone, tablet or computer.
Subscribe for only £5.49 a month and enjoy all the benefits of the printed paper as a digital replica.
Subscribe