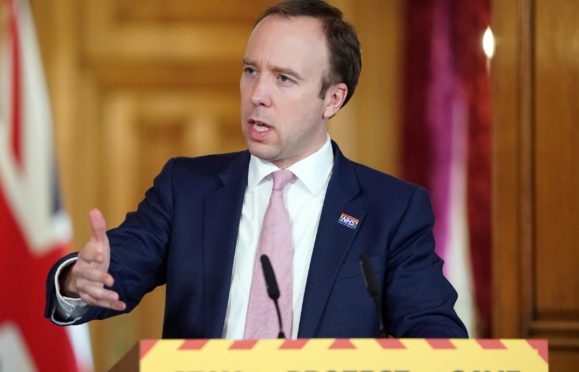 A few politicians took it upon themselves during the week to question the integrity of footballers up and down the country.
I don't think they used their public platform very well.
Surely when you are in a position of authority – where your voice can be heard – you use that time wisely and call for everyone to pull together.
You don't use it for confrontation.
That's why I think they got it all wrong. They were ill-advised.
Exactly why were footballers singled out?
Was it to deflect away from the fact that not enough people have been tested yet for COVID-19, and that not enough NHS staff have enough of the proper equipment to do their jobs?
The politicians should issue an apology.
Through taxes from their salaries, footballers contribute hundreds and hundreds of millions of pounds into the Government every year.
It's the same with football clubs. It could actually amount to billions.
So to single out this particular profession was both deeply insulting and very unfair.
I know for sure that the boys at Liverpool have already contributed, and will continue to do their bit.
They don't need to be told to do this by the Government or any other body.
Other clubs have been doing the same. Indeed, a number of the Premier League captains have got together, and their discussions have led to significant sums being pledged to the NHS.
It doesn't surprise me to hear that they will be handing over a large chunk of their salaries.
Whenever there is a call to arms, footballers are never slow to show their support, whether that be financially or in some other way.
I know this because I've been in the game for more than 50 years.
Just look at the past few weeks, and the likes of Gary Neville and Ryan Giggs giving their hotels in Manchester to the NHS, and Roman Abramovich doing the same with the Chelsea Hotel at Stamford Bridge.
They led the way with fantastic gestures.
Overall, the Government are doing a very good job in extremely trying circumstances.
They deserve a lot of credit. But, of course, there is room for improvement.
What I'd like to know, is that for all the money being pledged and donated to the NHS by people in every walk of life, what exactly will it go towards?
Will it be used to recruit more doctors, nurses and other medical staff in the coming months and years?
Will it be used to bring in equipment to help tackle all different sorts of illness and disease in future?
Or is it going to be used to pay for the equipment and testing kits that are required to tackle COVID-19?
The Government has already stated it will pick up the tab for the here and now to try to beat this pandemic. So it shouldn't be required for that.
But will it get used to cover the financial black hole in the health budget?
I'm not asking these questions to find fault. I'm asking because I'd like to know. And I'm sure there are millions of people out there who would also like clarity and transparency.
My wife, Marina, has had her charity for a number of years, and it goes towards helping to fight cancer.
Every penny a person spends at any of our fundraising events goes towards buying a piece of equipment, or something that has been specifically identified by the experts.
It lets people see something tangible for their efforts.
That's why a wee explanation from someone in Government wouldn't go amiss.
But what is absolutely vital is that we all continue to follow the guidelines to help the NHS and help save lives. Nothing is more important.
Football will be back. We just don't know when. We all just need to show patience and understanding.
We can only hope that there isn't too much damage done to football clubs in the short, medium and long term.
But in such unprecedented circumstances, there will always be people with different roles inside a club who suffer, whether that's losing their jobs or taking significant pay cuts.
I just hope that any damage is minimal.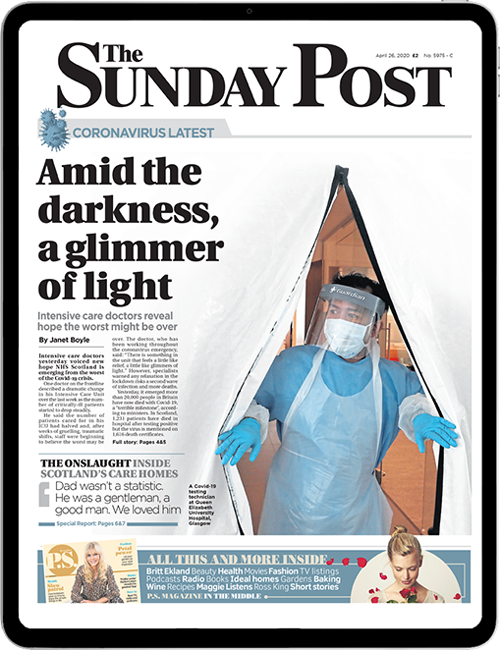 Enjoy the convenience of having The Sunday Post delivered as a digital ePaper straight to your smartphone, tablet or computer.
Subscribe for only £5.49 a month and enjoy all the benefits of the printed paper as a digital replica.
Subscribe