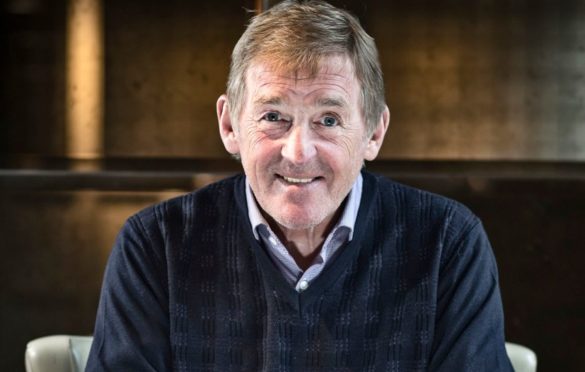 I've been watching some of the live Bundesliga action on television in the past week.
It's good to see some competitive action again – but it just isn't the same without supporters in the stadium.
Borussia Dortmund's match with Schalke was a derby, which would normally have attracted a full house of 80,000 and a passionate, noisy atmosphere.
But there wasn't a single fan inside the ground.
It was strange to be able to hear every sound of a boot smacking the leather of the football, the ball crashing off the woodwork and that magical sound of it hitting the net for a goal.
That's just something we'll have to live with for the foreseeable future.
Football in front of fans doesn't appear to be on the horizon any time soon.
Even with no spectators, the ideal scenario now would be that every league around Europe is back playing football and that league titles, European places and relegation are all decided on the pitch.
By that I mean that every game is played and the season is completed.
That's now not possible in Scotland as all of the SPFL's divisions have been called. The focus now is to be ready for when next season can start.
In England, and the leading nations on the Continent, they are waiting as long as possible to get their top flights back up and running.
The Premier League teams have now started back training, albeit in small groups and with no contact as social distancing still has to be observed.
Again, it's far from ideal. But it's small steps towards the main aim.
The way the English Premier League is going about it is the best way under such difficult circumstances.
They are trying to put things in place that will, hopefully, see the season resume at some stage next month.
However, the overriding thing is the safety and well-being of everyone.
Whether you're a player, coach or stadium worker, the health of all must be the primary concern, and that must remain the case.
We would all rather have our health and have our life than have a game of football.
If players or management are uncomfortable going back to work and playing football again, that is their entitlement. They are right not to want to put themselves or any of their loved ones at risk.
They will be comforted by knowing that regular testing is taking place, and the football authorities are trying to make sure of a safe environment.
Again, I get that is not perfect, but it is worthwhile because it's all aimed at getting football back.
With Germany under way, English football can learn from them.
The game is taking baby steps just now, and is trying to walk in a few weeks' time. Eventually it will run again, but we all need to be patient.
Look at where we were four, five, six weeks ago to where are now. Progress has been made, but we all still need to be educated. There is a long way to go.
Indeed, it's more than likely that our lives will continue to be disrupted for the rest of 2020.
So this is not a time to be selfish.
Restrictions have been eased, but we are still being advised to stay indoors as much as possible.
What we don't want to see is fans turning up at stadiums to stand outside when games are being played.
I get the temptation for wanting to be within touching distance of the team you support, but supporters still have to heed government advice.
It has been suggested that the home teams could be punished if their fans congregate in numbers outside.
I would caution against fines or deducting points if that were to happen, as those situations could be infiltrated by fans from other clubs out to cause harm to their rivals.
All in all, football behind closed doors is far from ideal – but it is way better than no football at all. It's the best of an extremely difficult situation.
I'm not sure if it would be possible, but maybe someone can look into creating an atmosphere for both teams inside the ground, even though no supporters will be inside.
Maybe they could be allowed to play crowd noises or singing at certain times to liven things up a bit, or noise when a goal is scored?
It might not be practical, but it is worth exploring.
Right now, every wee bit helps.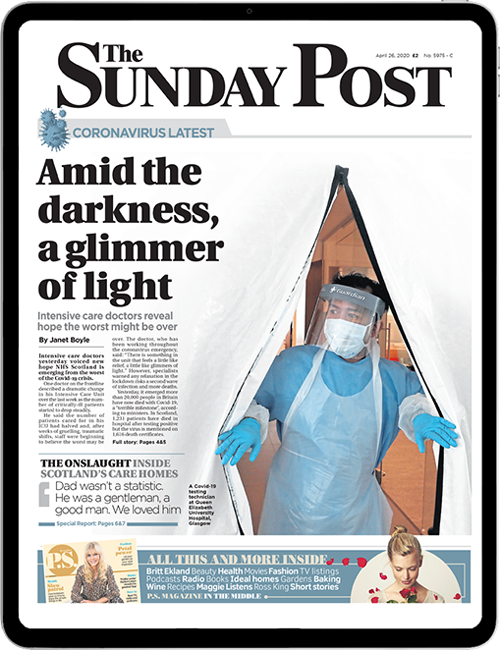 Enjoy the convenience of having The Sunday Post delivered as a digital ePaper straight to your smartphone, tablet or computer.
Subscribe for only £5.49 a month and enjoy all the benefits of the printed paper as a digital replica.
Subscribe