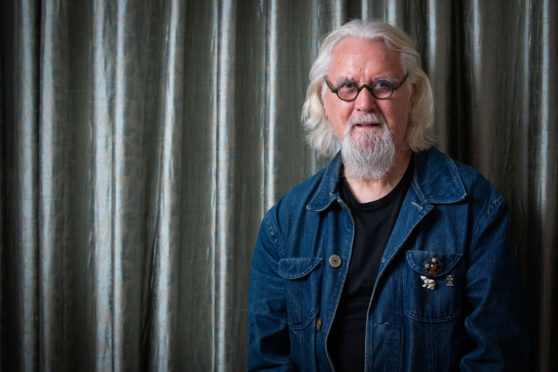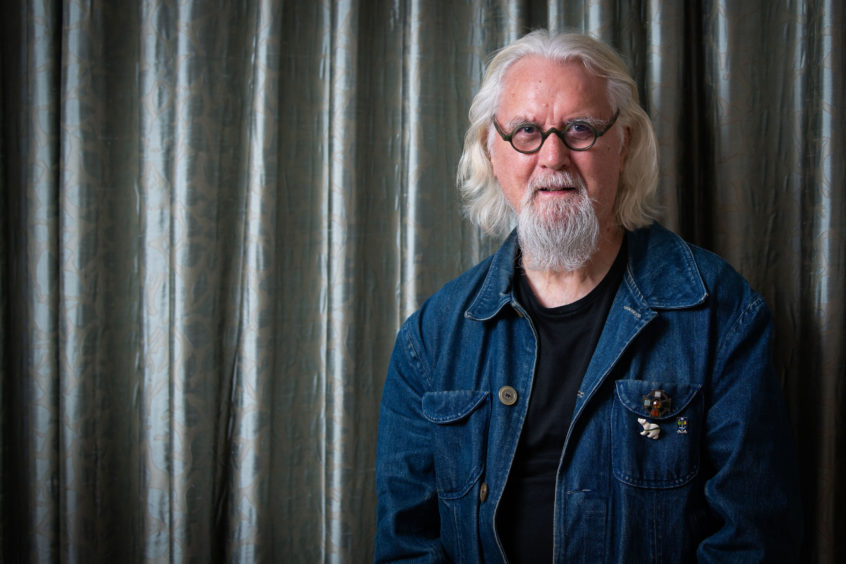 Sir Billy Connolly has recalled memories of five decades on stage ahead of a TV special airing later this month.
The festive special, Billy Connolly: It's Been A Pleasure.., will see the legendary comedian celebrate his greatest moments from an exceptional career.
Filmed at his home in the Florida Keys, the send off for the Big Yin's comedy career promise to be equally hilarious and emotional – and likely to make him blush.
In an interview for STV ahead of the broadcast, Connolly admitted: "I get embarrassed watching myself, so I dodge it if I can. It's weird, sometimes I don't find myself very funny.
"Then I might watch the same thing again a year later and think it's terrific. I have a strange relationship with my own stuff."
The 75-minute special will not only feature Connolly but some of his biggest fans, including Sir Paul McCartney, Sir Elton John, Dustin Hoffman and Whoopi Goldberg.
Also contributing are Russell Brand, Sir Lenny Henry, Aisling Bea, Armando Iannucci and Sheridan Smith.
Perhaps his biggest fan, his wife and soulmate Pamela Stephenson, will also be giving her insider insights.
The Big Yin announced earlier this year that he was retiring from stand-up comedy due to living with Parkinson's disease.
He said: "Since the Parkinson's came along, I'm still the same in many ways but I don't think as sharply as I need to for that job. I've done 50 years and that's plenty. Quitting is the right thing to do. I feel very content with the decision."
Connolly said the only thing he'll miss about performing would be meeting "lovely people" at the stage door after a gig.
"I was always thrilled by that," he added.
He won't be missing the nerves, though.
"The panic before going on. It's terrifying, like walking the plank. My nerves got worse as the years went by. I used to meditate for 20 minutes to calm myself down. Except sometimes I'd turn up too late to meditate and would just have to rush straight on.
"The gig was just as good without the meditation. As soon as you walk on, the nerves go away. By the time you're halfway to the microphone, it's all gone. There's no sense in being nervous – the audience are there because they like you, after all – so it's entirely illogical, which makes it difficult to deal with. "
Recounting his fondest memories of stand-up, Connolly said: "My career was extraordinary. It had such a growth rate. It just kept going up and up, right to the end.
"Most people's careers have a dip but mine never did. I understood it when I had Mike Parkinson to thank for that first breakthrough but even after that, it just kept growing. Unbelievable. But it's time to stop.
"It's much better to stop when it's still your idea. You don't want to turn up for a gig and there's nobody there. Although that happened to me once, Perth in Scotland.
"I turned up for the gig but the place was locked up and there was nobody there. There was a wee notice on a piece of foolscap paper stuck to the door: 'Show has been cancelled due to lack of interest.' They could have told me!"
When asked if he had a message for the thousands of people who have come to see him perform over the years, he kept it simple: "I love you all. And thanks very much."
And for those who didn't? "Serves you right. You've had your chance. I was waiting for you and you never showed up, you b*******. I was waiting for you in Perth."
---
Billy Connolly: It's Been A Pleasure.., STV, December 28, 9:30pm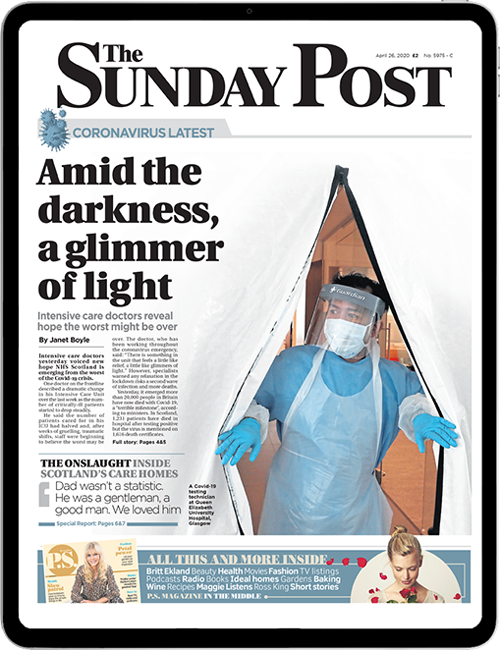 Enjoy the convenience of having The Sunday Post delivered as a digital ePaper straight to your smartphone, tablet or computer.
Subscribe for only £5.49 a month and enjoy all the benefits of the printed paper as a digital replica.
Subscribe