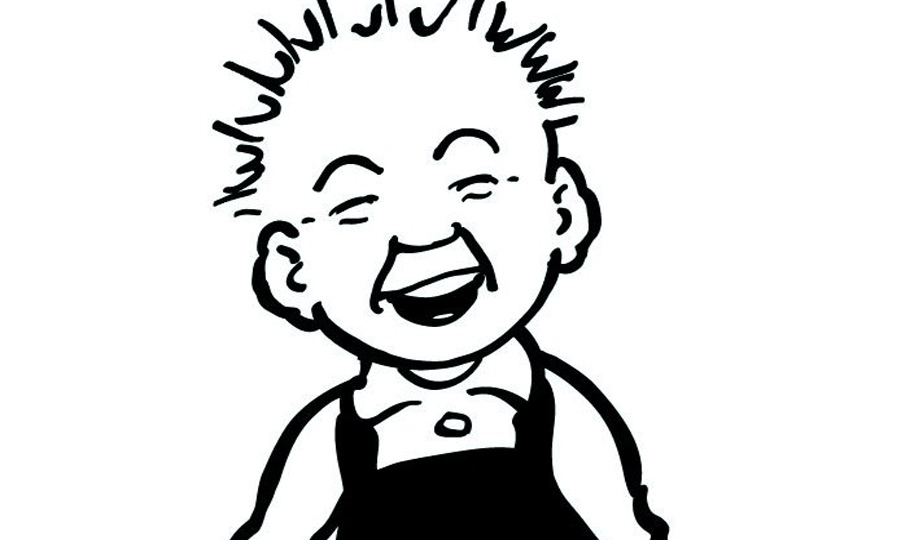 He's been making us laugh for 80 years, and now fans can look forward to a whole new act from Oor Wullie.
Scotland's favourite son will be hitting the stage later this year as The Sunday Post icon stars in his own musical.
Artistic director Andrew Panton says the show, launching in Dundee in November before going on tour, will see the spikey-haired scamp tread the boards with pals Fat Boab, Soapy Soutar, Wee Eck and the rest of the gang.
Andrew was part of the team that delivered the Opening Ceremony of the 2014 Commonwealth Games in Glasgow and says preparations for the Oor Wullie show are "equally exciting".
The director, who directed The Broons stage show a couple of years ago, added: "It's still very much in the planning process, but we already know it's going to be a fantastic show.
"It's going to be amazing, visually and musically, with plenty of magic along the way."
Fife-born Andrew, one of the brains behind the famous dancing Tunnock's teacakes at the Commonwealth Games ceremony, added: "We want to bring Oor Wullie onto the stage for his fans – but we're also aiming to open up Oor Wullie to a generation that perhaps doesn't know about him.
"So I think we have to tell the story of a traditional character, but in a contemporary Scotland and a contemporary Dundee.
"It's quite a job to do, but we're working on it."
Andrew, 45, is currently working with Selladoor Productions and musical directors from Noisemaker to bring one of the iconic character's stories – and musical talents – to life.
"I can't reveal too much at the moment, but there will be all the usual characters you would expect to meet, definitely an adventure and Oor Wullie will have a problem to solve. But there will maybe be a new friend to help. There will certainly be aspects that the audience wouldn't necessarily expect."
While actors from Dundee Rep Ensemble will form the cast, auditions are under way for the starring role.
Andrew says it's likely to be a young adult – but not a celebrity. "I don't think we need a profile actor," he said. "After all, Oor Wullie is the star of the show!
"We did consider the possibility of a child filling the role, but we're looking at a performance run of a few months including a Scottish tour, and it would just be too much."
Andrew says audiences won't recognise any of the songs – as it's a completely original score.
And there will be plenty more surprises in store.
"I think it's a real responsibility taking a character everyone loves and a story everyone loves and bringing them to life.
"But an exciting one – and I for one am looking forward to the show.
"It's certainly going to be one people won't forget."
Scott Gilmour and Claire McKenzie from Noisemaker said: "We grew up reading Oor Wullie stories and they've remained a treasured part of our childhood.
"But the enduring appeal of Oor Wullie is that he doesn't remain in the past; he has changed and adapted throughout his 80-year history, heralding Wullie not only as a figure of tradition, but also of Scotland today."
David Hutchinson, CEO of Selladoor, which brought The Broons stage show to life a few years ago, added: "Wullie and his gang hold a very special place in many hearts with a history spanning generations.
"We can't wait for what promises to be a memorable night at the theatre for the whole family."
The production kicks off at Dundee Rep, which also marks its 80th anniversary this year, on November 23 and runs until January 5.
It will then go on tour across Scotland with dates in Glasgow, Edinburgh, Ayr, Stirling and Inverness.
---
Tickets on sale at dundeerep.co.uk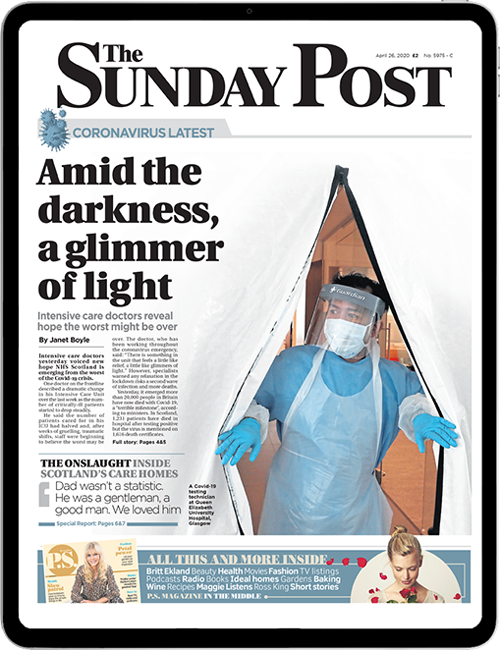 Enjoy the convenience of having The Sunday Post delivered as a digital ePaper straight to your smartphone, tablet or computer.
Subscribe for only £5.49 a month and enjoy all the benefits of the printed paper as a digital replica.
Subscribe