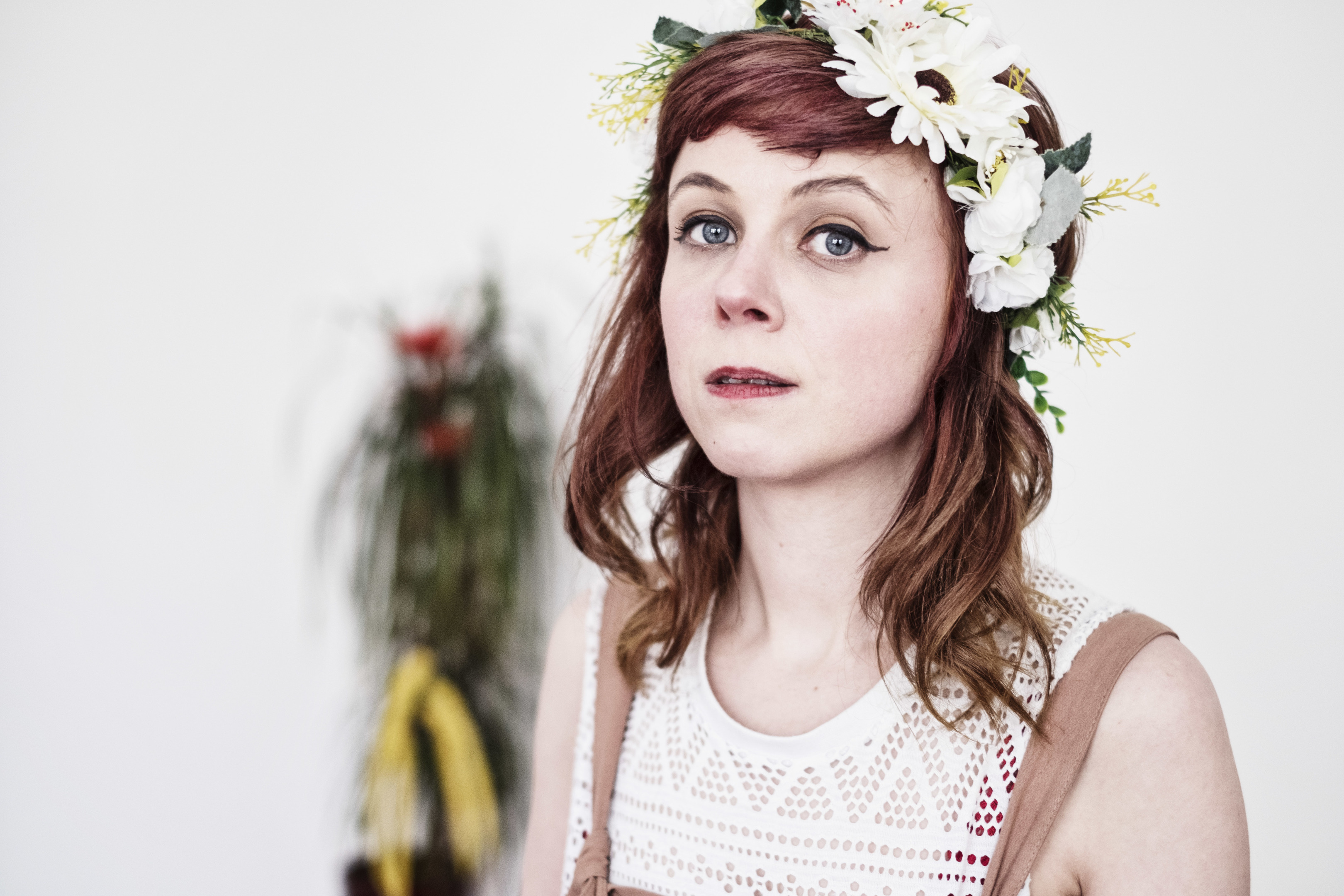 FROM Carluke to Canada, 2017 was the biggest year in Carla Easton's life.
Already a familiar face on the Scottish music scene with her solo work and as part of bands including TeenCanteen, she embarked on a trip across the Atlantic for the opportunity of a lifetime.
She was the only European artist on the first ever singer-songwriter residency at the renowned Banff Centre for Arts and Creativity in Alberta, and worked in the studio with Grammy winners and Nashville greats.
She headed home with new songs, contacts, bandmates and friends – but even more was still to come.
Later in the year, Carla flew back out to Canada with a new batch of songs written on her childhood piano back home in Lanarkshire to record her new album.
It'll feature her unique sound, influenced and inspired by a wide ranging background of music.
"It has a strong pop element at the core of it but I guess it goes into kind of – hopefully – classic sound writing," Carla tells The Sunday Post.
"I'd say it's more like indie pop and a big sound – I always describe it as a new Wall of Sound.
"Musically I like a bit of everything, my favourite albums are All Things Must Pass by George Harrison and Tapestry by Carole King.
"I really like songwriting at the fore, but I'm also obsessed with girl groups, Phil Spector productions, Kylie Minogue, New Order – bit of everything really!"
Added into the melting pot for Carla's latest work is the expertise gained, contacts made and the facilities offered throughout the Banff residency.
"I applied to it on a whim and didn't tell anyone I had applied or was going," Carla admits.
"Up until a few days before I still wasn't sure if it was for me or if I could do it, if I was good enough."
Carla, who has been performing since 2004, eventually decided to take the plunge and go for it, and it turned out to be a life-changing experience.
On hand to help out, work with, and learn from were hall of fame songwriters and Grammy winners.
"It was really a boost of confidence to tell them what you're working on and what your worries are as a writer," says Carla.
She also had the opportunity to work with producer Howard Bilerman, who was a drummer and producer for Arcade Fire's debut album Funeral.
He's also worked in the studio with the likes of Leonard Cohen.
Carla says: "I didn't know too much about Howard – I'd tried not to read about the people involved because I didn't want to overwhelm myself or freak out!
"There were 24 of us and I was the only one from Europe, let alone the UK, and I was the last one to get my three hour session with him.
"I saw Howard at breakfast one day and just went up and sat opposite him and said 'can we talk about recording, I love recording in mono and strings and all that' and it turned out that he had a love for All Things Must Pass too.
"By this point I felt quite comfortable but I also thought I had quite an ambitious project in mind for the two tracks I wanted to record.
"Me being me, I took in a bottle of whisky and my three hour session turned into a five hour session!"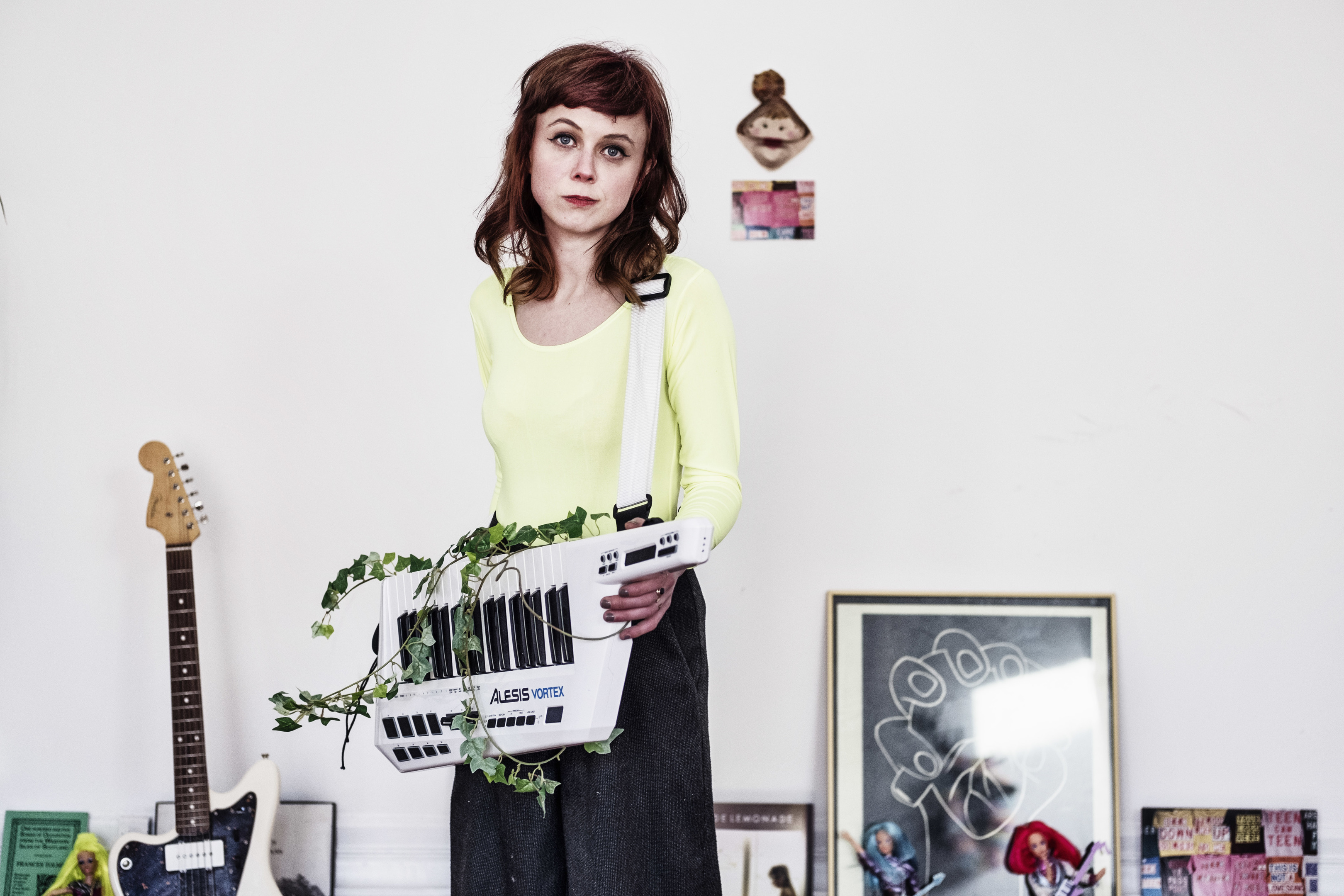 It was certainly a productive session in the "insane" Banff studio, which boasted every instrument imaginable.
Carla emerged with two tracks featuring timpani, tubular bells, a choir and more. 
"It was just the best recording experience ever," she admits.
That wasn't the end of her adventures in Canada, however, as more was to come even after she had jetted back home.
She had kept in touch with Howard, and later in the year he invited her to record an album at his Montreal studio.
It didn't take much consideration!
"I thought, f*** it, why wouldn't you!" Carla laughs.
"I'm from Carluke, if you could rewind back to 15-year-old me and say that would be happening I wouldn't believe it. 
"That Arcade Fire album Funeral was a soundtrack for me and my friends when we were at art school and it's still incredible."
After fundraising events by labels Olive Grove Records and Last Night From Glasgow, as well as support from La Chunky Studio & Creative Scotland, Carla spent the whole month of September  in Canada, including ten days in the studio.
"I had spent all summer talking to Howard and sending him GarageBand demos recorded at my mum's house back in Carluke after I'd moved back home to focus on my writing," Carla says.
"We had no rehearsal with the band and Howard captured it as the songs were coming together. It was ten days and it was full on but it was the best time ever."
The message from Howard wasn't the only opportunity to arrive for Carla via email in the past year.
A request from Belle & Sebastian's Stuart Murdoch looking to collaborate was an "honour' for Carla – even if she almost missed it!
"It went into my spam folder," chuckles Carla. "I was like, is this real! It was really fun to work together on that, there was never an intention to feature on the record so it was amazing and an honour to be asked."
The result was the track Best Friend on the band's recent release How to Solve Our Human Problems.
Also released at the beginning of the year was the first single from Carla's album, Lights in the Dark, along with its retro-styled video, directed by Blair Young.
"On the track there's lots of old analogue synths used so I thought of going down an 80s route, looking at Close Encounters and the like," Carla explains.
The single will be followed by Wanting What I Can't Have, which is described as a 'Primal Screamadelica-era stomper', and is released on May 4.
The two songs will serve as a taster for Impossible Stuff, the album Carla says she's always wanted to make, and that was mostly written on the piano she's had since she was nine years old.
She says: "I try not to analyse it when I'm putting it together but a lot of my friends who've heard it say it's a lot more introspective and a progression of songwriting.You can only hope that – you never want to plateau."
Unlike previous projects, the album is being released under the name Carla J. Easton.
The last album Carla put out was under the pseudonym Ette, which she admits was partly down to the fact she wasn't sure if she wanted people to know it was her.
"I knew the TeenCanteen album would be coming out at around a similar time so using an alias was just to kind of not detract from the work we'd done," Carla explains.
"With the alias Ette in some part of my brain I maybe thought that if no-one likes it I can say it was nothing to do with me!
"When I was on the residency I had a session with Russell DeCarle who's maybe one of the coolest cats I've ever met in my life. 
"A lot of the other residents were going in an playing their back catalogue whereas I went in and said 'can I let you hear this recording of this band called The Honeycones and this record produced by Ruth Copeland' and then he was like… 'you need to play me some of your stuff too!' 
"I played some old stuff and some new stuff I'd written and he said I should have the confidence to use my own name, as it sounded more like a piece of songwriting work. 
"Confidence has always been big issue for me, when I started out I wrote the songs for my band Futuristic Retro Champions but didn't sing them. It's maybe something I'm working towards – if you put your name to it you can't really hide behind it."
Even as someone who's been writing and performing music for so long, Carla admits stage fright can occasionally be an issue.
"Sometimes I still get terrified playing live because nerves are still a big thing," she says, "but in the last tour the adrenaline and being with all my friends on stage made it happen.
"[Live shows are] just these little snapshots in time that can't be recreated. Every show can be different because there might be a different atmosphere or a different sound in the venue."
Carla will be heading on tour around the UK to promote the album which provides its own challenge given the complex, ambitious musical arrangements.
"Live it'll be a translation of it as there are so many elements that just can't be recreated live," she says. "For me that's quite fun, how you translate a record.
"I feel like sometimes I'm a total loser because my favourite part is the writing and recording process! 
"But playing live there's always that first rehearsal where you just make this big noise. I love it when you do harmonies live and you make this big noise and it's almost like an extra instrument."
Live shows featuring Carla and TeenCanteen have always been a fun affair, none more so than their charity concerts held to raise money for Scottish Women's Aid and the Scottish Refugee Council.
The Girl Effect, two shows in 2015 where a hosts of acts paid tribute to the greatest girlbands ever, started out as an idea following closures of Scottish Women's Aid centres.
Carla says: "We just kind of thought there's only so much you can talk about it with your friends and complain about it before you actually actively try and do something about it.
"I didn't envision how much of a task it would be, but it was great the amount of bands that got on board. Broken Records did both events, which was just amazing. 
"You do these things and you don't know if people will respond or if you've got enough reach to tell people about them and make people aware of the charities you're supporting."
Following up was 2016's The Christmas Effect, assisted by Last Night From Glasgow, which saw a number of bands put their own twists on classic Christmas songs in a tinselly affair at Glasgow's Mono.
A selection of the songs were recorded and released as a very special Christmas album to continue the fundraising.
"To have it be always available every Christmas for people to continue to support Scottish Women's Aid and the Scottish Refugee Council is amazing," Carla says.
"I got to meet some amazing people through it and help people as well and that's the most important thing.
"There's a lot of love for it and people have asked if we'd do it again so you never know!"
---
Carla J. Easton's new single Lights in the Dark is available now. For gig dates and info visit carlajennifereaston.com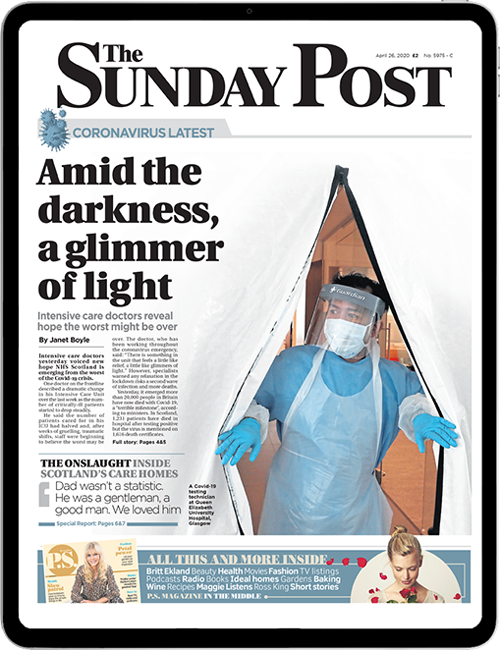 Enjoy the convenience of having The Sunday Post delivered as a digital ePaper straight to your smartphone, tablet or computer.
Subscribe for only £5.49 a month and enjoy all the benefits of the printed paper as a digital replica.
Subscribe