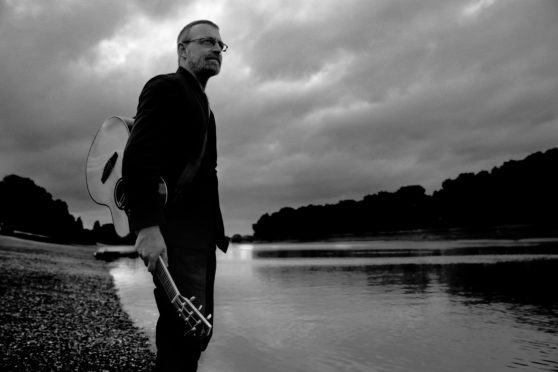 Glasgow has always felt like a home from home for Boo Hewerdine – so much so, he's now moved to the dear green place.
The acclaimed singer, songwriter and producer is the man behind long time collaborator Eddi Reader's Patience of Angels, and once starred in 80s band The Bible.
"I've been touring for thirty years and Glasgow was always my favourite place to come," he tells The Sunday Post. "My wife really likes it here and I've so many pals here it just seemed like the right thing to do."
Of course, the handy bonus of moving north of the border is that he'll be able to get home from Scottish gigs more easily. Coming up, he'll be playing shows in Dundee, Stonehenge and Irvine.
An intimate experience, on stage he has plenty of anecdotes from an extensive career to tell, and a vast range of music in the back catalogue to delve into.
"It's nice, because I've been doing it such a long time I can call on so much material," he says.
"Working with Eddi for many years, like her I go out without a set list and just see what happens, what pops into my mind. I really love that.
"It's quite a big risk but if you trust yourself you'll suddenly find yourself playing a song you haven't played for 15 years."
Boo describes his relationship with Eddi, which spans over 25 years, as "special" and the longest he's had outwith family.
"If you ask her she might not even know who I am," he jokes. "It's brilliant working with her, it's always an adventure and you don't know what's happening next. I totally trust her, she's one of the best live performers you'll ever see.
"On the very rare occasion I get to see her and I'm not playing alongside her I'm blown away by the control she has over the live situation. Everyone should learn from her I think."
At solo gigs, he'll often play a rendition of Patience of Angels, the 1994 song he penned for Eddi that became a worldwide hit.
He says: "I play it most nights, I love the way it connects with people. It's always nice when people come up afterwards and say it meant a lot to them.
"I've got another song I did with Eddi called Dragonflies which a lot of people really like.
"A lot of people, including my wife, have had tattoos of dragonflies because of that song, but it does make me a bit nervous about naming my songs!"
It could be the case for some songwriters that when they make a song they think is so good, they'd rather like to keep it for themselves.
But Boo says that's never crossed his mind – instead treating the surprise of how other people interpret his songs as one of the great joys of his craft.
"It's the same song but they can do it really differently. I love it when people sing my songs. It's really nice.
"Eddi's on tour with Jools Holland and his big band at the moment and she's just sent me a video of them practising one of my songs with a big band arrangement.
"It's not how I wrote it – I wrote it in the middle of the night as quietly as I could so I didn't wake my kids – but to hear what they've done with it is an amazing treat. It's called Starlight, which is on her last record. It's made my day."
That's the kind of moment he had hoped for as he daydreamed about life as a songwriter from an early age.
"I remember when I was about seven, lying on the top bunk, thinking that I want to write songs when I grow up. And I did, so that was easy," he laughs.
The Beatles were a huge early influence, with Boo captivated by their appearance on Top of the Pops singing Hey Jude.
Another gem that really got him hooked was a film called Melody, which took him years to track down again.
"The film was ok but the music in it was all really early Bee Gees songs. I remember watching that and thinking the songs were brilliant."
Boo's latest album, Before, was released in September and will feature heavily in his upcoming shows.
His first record without any guitars, it instead focuses on the dulcitone, an instrument played with a keyboard hitting tuning forks instead of strings.
"It was actually made about 100 years ago in Glasgow," Boo says. "It's very quiet, the idea of it was for when people wanted to hold church services in their homes without disturbing the neighbours.
"I started recording with that as something to do and my record company heard it and said I needed to make an album of it!"
The album also features short musical passages from multi-instrumentalist Gustaf Ljungren between the vintage instrumentation.
"It was incredibly fun to make," Boo adds. "The previous record was lots of loud guitars and Beach Boys harmonies and stuff like that, so we try to do something different each time."
I expect you'd like to see a picture of a young Sam Fender playing my guitar pic.twitter.com/pTDh1dGjB4

— Boo Hewerdine (@boohewerdine) September 17, 2019
Another recent album release has been a cause for celebration for Boo, that of rising star Sam Fender.
Boo recently shared a picture on Twitter of the Newcastle singer, whose album Hypersonic Missiles is riding high in the charts, playing one of his guitars.
"I used to do house concerts for a lovely man called Barry in Newcastle and Sam used to come along and borrow my guitar and sing a few songs," he recalls.
"I did a tour with Kris Drever two or three years ago and he came along to that too.
"It's just really nice to see this young guy who was really good and really nice do well, I think he's fantastic. It's not often the good ones who get through, so it's really nice to see.
"But obviously, because I lent him my guitar, he'd be nothing without me!"
---
Boo Hewerdine, November 8 at Folk Club, Stonehaven, November 10 at Clark's, Dundee, November 15 at Harbour Arts Centre, Irvine, and November 21 at Queen's Hall, Edinburgh, as part of Heidi Talbot presents. Tickets at www.boohewerdine.net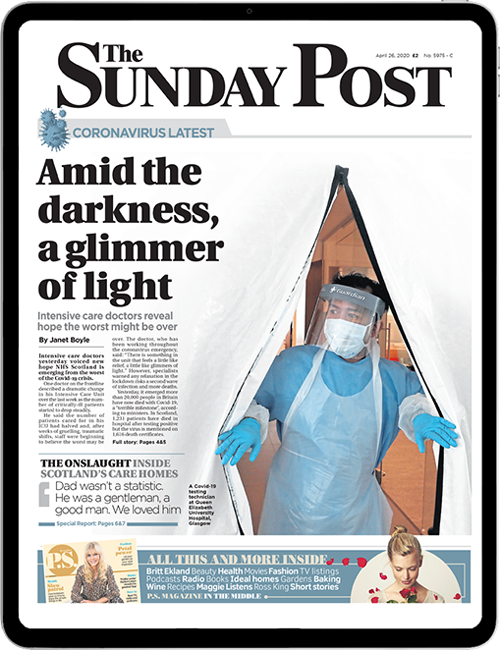 Enjoy the convenience of having The Sunday Post delivered as a digital ePaper straight to your smartphone, tablet or computer.
Subscribe for only £5.49 a month and enjoy all the benefits of the printed paper as a digital replica.
Subscribe