She has won awards and acclaim on top of the no small matter of millions of record sales and playing to packed gigs around the world.
But KT Tunstall says there's one honour that has pride of place above all – her very own Oor Wullie comic strip.
"I love Oor Wullie and I managed to make it into the strip a few years ago," KT, 43, told The Sunday Post. "And there's one where he's got a ghetto blaster on his shoulder and he says he loves listening to that KT Tunstall fae Fife, she's better than Kylie.
"There's not much I have on the wall, but Oor Wullie is definitely one of the things I have there."
With our comic-strip icon having such a fond place in her heart, St Andrews-born KT was delighted to get involved in the Oor Wullie BIG Bucket Trail. And the look of her own special statue came from KT's multi-million selling debut album Eye To The Telescope.
The album cover featured KT wearing a pair of multi-coloured braces and she says she instantly knew that would be the inspiration.
"Album covers aren't as prevalent, as people are downloading and streaming music, but they are such a visceral, passionate part of music for me.
"I'm extremely lucky with what happened with my first album and the cover became so well known. The braces have become such a recognisable image and I thought it'd be great to use it for this.
"And, of course, the rainbow has become the ubiquitous symbol for the LGBTQA community. It's so important for equality, tolerance and acceptance, as well as being an emblem of joy.
"I loved the little hints of Wullie now wearing eye liner and nail varnish."
KT worked with Northern Ireland-born artist Alison Soye on the statue and was delighted by the end result.
"We came up with an idea of a disco ball for the bucket and I couldn't be happier at the way the whole thing looks. It totally blew me away.
"Kids should be out having fun and loving life, so anything I can do to support organisations and hospitals that help kids get better is 100% worth doing."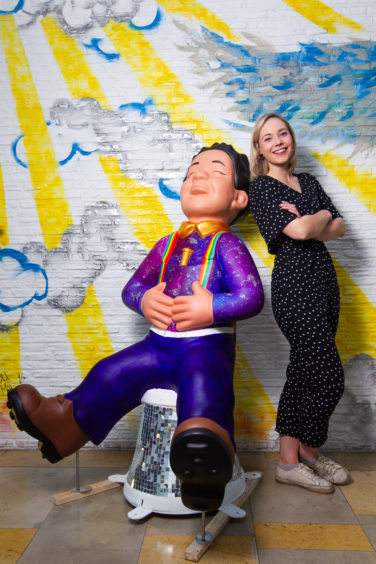 KT is currently on a major American tour but will be back in the UK, including Scotland, for dates over the summer and will headline one of the stages at Glastonbury.
"Festivals are still my favourite time of the year," said KT. "I'm built for that kind of gig where it's a big bunch of people outside having a knees-up.
"And I'm back playing in Scotland all the time, probably more regularly than anywhere else. I live out of a bag, though.
"But I love my life and travel is still my number one passion. I'd probably take travel over music if I had to choose."
Home for KT for the past few years has been trendy Venice Beach in California but music has her on the move, with her multimillion-dollar beachfront bungalow on the market.
"I'll still be in Los Angeles but I'm looking to move to the canyons," she revealed. "I need to build a studio and it's too expensive in Venice Beach.
"It's about three times the price of anywhere else in LA, so I'm moving up a hill to get a view and a studio."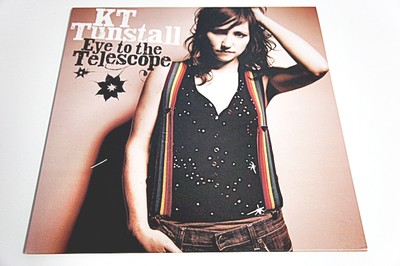 KT got a huge boost from Suddenly I See being used in its entirety at the start of The Devil Wears Prada with Meryl Streep and Anne Hathaway.
She was subsequently one of just half a dozen applicants picked to study at the Sundance Music Institute owned by Star Wars creator George Lucas and is now a regular movie soundtrack composer.
Her work has featured in movies starring Will Smith, Russell Crowe and Susan Sarandon.
"I love writing for films and am definitely up for doing more of that," said KT, whose work is featured on upcoming short Be As You Wish To Seem with Scots actress Sophie Kennedy Clark.
"I've always been interested in films and I'd be keen on anything that came along, including acting and directing.
"And I've been doing work with musical theatre. I always found it a bit over-emotional and not very balanced before but there's a trend towards different content now, which is really exciting."
The end of this year marks 15 years since the release of Eye to the Telescope and the anniversary gives KT pause to reflect.
"It half feels like it was yesterday and half that it was another lifetime ago," she said. "You never expect it's going to sell five million copies and make you well-known all over the world.
"It was quite overwhelming and, although I wouldn't change it for the world, it's not without its confusion. You go from being a busker to being recognised.
"If I could tell my younger self anything it'd be not to be scared of it.
"I spent a lot of my energy being worried about what people would think of me.
"If I sat myself down now I'd say to try it.
"If you don't like it, don't do it but don't say no to anything."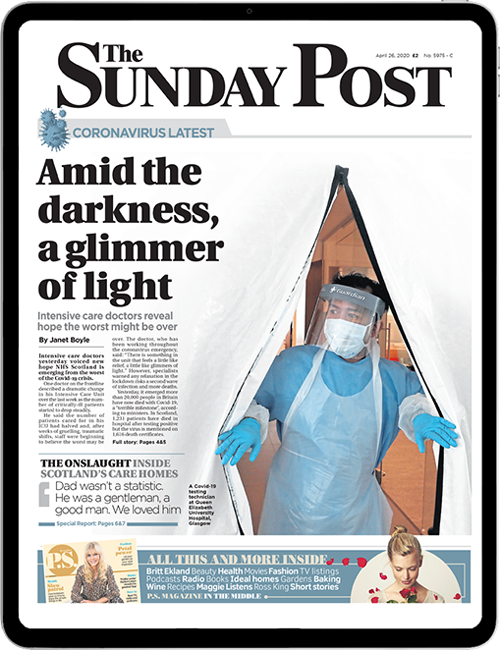 Enjoy the convenience of having The Sunday Post delivered as a digital ePaper straight to your smartphone, tablet or computer.
Subscribe for only £5.49 a month and enjoy all the benefits of the printed paper as a digital replica.
Subscribe