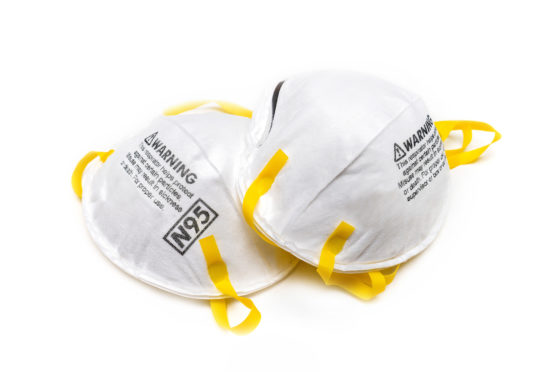 Scotland's most senior doctor was warned the country could not properly prepare for a pandemic because there was already too much pressure on staff and resources, a secret report has revealed.
Chief medical officer Dr Gregor Smith led a review of Silver Swan, the Scottish Government's pandemic planning exercise, in 2016 when he was told of concern about implementing the emergency blueprint.
The report of the feedback summit revealed senior officials feared services would struggle to deliver the emergency plan. It said: "Given the pressures on services, people are working in crisis every day and senior managers need to recognise this."
Delegates at the event in December 2016 also warned that staff shortages would be a major problem in a pandemic. The report said: "There are significant business -as-usual staff shortages, making stepping up in an emergency even more challenging."
We revealed the findings of Silver Swan eight weeks ago but the previously unreleased review document raises fresh concerns about the readiness of Scotland's health and care services to deal with a pandemic.
Silver Swan mentions care homes in passing only once and states an emergency stockpile of personal protective equipment will be able to cope with the "worst-case scenario." There is also no mention of testing to establish the spread of the virus.
Care homes, particularly the movement of elderly patients into homes to clear hospital beds without testing, the shortage of PPE and a struggle to carry out enough tests have been three critical issues since Covid-19 hit Britain.
Dr Smith was involved in a UK-wide pandemic planning exercise – Cygnus – which warned of the dangers of moving hospital patients to care homes during an outbreak but the Scottish reports did not address the potential risks.
Conference delegates raised concerns about the availability of PPE, but the Scottish Government said it had stockpiles to cope with a modelled "reasonable worst-case" pandemic.
Yesterday, Scottish Liberal Democrats leader Willie Rennie said there are "glaring omissions" in the report and a public inquiry should be held to examine whether the Scottish Government acted on the concerns raised. "This report shows health boards and health professionals expressed startling concerns to the government that they weren't well enough resourced to be able to properly plan and prepare for a pandemic," he said.
"What's also important is what's not been thought about in this preparatory exercise. Recognition that care homes will be particularly vulnerable settings during a pandemic and the absence of a discussion on testing capacity are glaring omissions.
"Now is not the time for looking back – we are still far from eradicating this devastating virus – but when a public inquiry is eventually held into the handling of this crisis, it will need to look closely at the concerns that were raised here and ask the tough questions about why they weren't listened to."
The conference, at Tulliallan Police College, was held to review progress following Silver Swan the previous year.
The Silver Swan report uncovered gaps in crisis planning. At the December 2016 review – more than a year after the Silver Swan tabletop exercise – 95 delegates from health boards, local authorities and emergency services were asked to offer feedback about pandemic planning on sticky notes.
The government report about the conference warned a pandemic is recognised as the single most disruptive event facing Scotland. However, it added: "Many delegates made the point that resource pressures and competing priorities were having a significant impact on the ability to properly plan and prepare for a pandemic."
NHS staff at the event also raised concerns. The report said: "There is a conflict between the pressures being experienced by all parts of the NHS and the ability to plan effectively for a pandemic."
Delegates, who were asked to put their feedback on the sticky notes, also warned that pandemic flu planning was too specific, and the Scottish Government should look at the potential for an outbreak of other viruses.
The report asked: "Might it be better to have more generic public health plans which can be flexible and scalable to meet a variety of needs?"
The December 2016 event was opened by Dr Smith, who was then deputy chief medical officer. His address covered his experience both with Exercise Silver Swan and Exercise Cygnus, a separate UK-wide flu pandemic planning exercise carried out in October 2016.
Cygnus warned of the risks of widespread infection of the vulnerable if plans to move people from hospitals to care homes were put in place.
The Scottish Government has come under pressure for moving more than 900 hospital patients to care homes without testing them for coronavirus. There have been 1,749 deaths in care homes where the cause or suspected cause was coronavirus, 46% of the total number of deaths in Scotland.
Dr Smith's review of Silver Swan in 2016 did not examine the risks of shifting hospital patients to care homes during a pandemic. Delegates told the conference that health and social care partnerships – which are responsible for the care of older people – were "too busy with day-to-day pressures to devote time to pandemic planning".
Exercise Silver Swan uncovered issues with PPE in 2015 but, while concerns were raised about who should get it and fitting it properly, delegates were assured there would be no problem with supply.
The Scottish Government said: "The learning points from Exercise Silver Swan were circulated to all health boards, local authorities and regional resilience partnerships to be incorporated into ongoing planning for situations such as this. This included plans for stockpiling and the distribution of PPE and prioritisation of key staff.
"Exercise Silver Swan was a pandemic flu exercise, not a Covid-19 exercise and the relevant issues to a flu pandemic were rightly covered. This coronavirus has existed for around five months and the exercise is not comparable to the situation we are dealing with now."
---
What is Silver Swan?
Silver Swan was a major training exercise held in 2015 to assess whether Scotland was ready to deal with a flu pandemic.
Participants included representatives from the Scottish Government, NHS boards, Health Protection Scotland (HPS), the Scottish Ambulance Service, NHS 24 and Police Scotland.
About 600 people took part in the four-day exercise. A one-day health and social care event for 313 delegates was held in Edinburgh, Aberdeen and Glasgow.
There were 200 participants involved in an "excess deaths" exercise in Glasgow, Edinburgh and Inverness.
Also, a joint event on excess deaths and health and social care in Orkney, Shetland and Western Isles involved 72 people, and an event in Perth had 76 participants.
The exercise resulted in a 27-page report published in April 2016, which made 17 recommendations.
A follow-up event to review progress was held on December 6, 2016. The conference at Scotland's Police College involved 95 delegates. It was led by Dr Gregor Smith – then Scotland's deputy chief medical officer and now acting chief medical officer.
Dr Smith was also involved in a UK-wide flu pandemic exercise in 2016 that included the NHS in Scotland. Exercise Cygnus looked at the preparedness of health systems in a pandemic.
A report published in 2017 said the UK was not prepared for a pandemic and forewarned of a crisis in care homes.
It concluded: "The UK's preparedness and response, in terms of its plans, policies and capability, is currently not sufficient to cope with the extreme demands of a severe pandemic that will have a nationwide impact across all sector."
The Scottish Government said last month it had "limited involvement" in Cygnus and there were no specific recommendations for Scotland's NHS.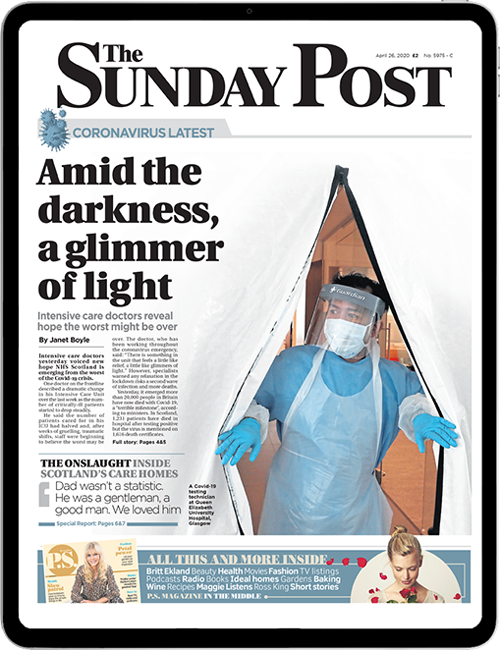 Enjoy the convenience of having The Sunday Post delivered as a digital ePaper straight to your smartphone, tablet or computer.
Subscribe for only £5.49 a month and enjoy all the benefits of the printed paper as a digital replica.
Subscribe