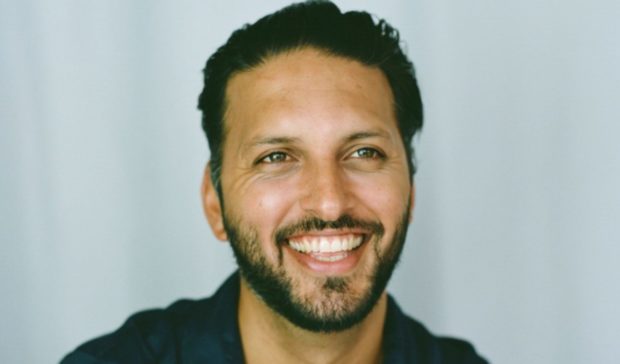 Romantic drama star Shazad Latif on going to the pub with Emma Thompson and trying everything – even veggie haggis
Who is Alfred, your character in Pursuit Of Love?
Alfred is the intelligent, sensitive, stable one, and he's the only male partner who's there the whole time. He observes his wife Fanny's obsession with Lily James' character Linda for the whole series.
He's a bit of a mainstay throughout Pursuit Of Love and it's quite a sweet development in many ways. But in others it's interesting as his wife almost loves Linda more than him.
It's interesting to see something like that happen in a relationship.
Was doing a period series a draw?
Reading the novel surprised me as I wasn't expecting to like it so much. It's such a different world to where I come from and such a relatable, beautiful, human book. It's very emotional as well as being hilarious.
The book won me over and obviously I probably won't get many chances to play period pieces either. I thought that when I started my career so it's always just exciting to do something like this with a more modern take.
You were pictured out for a drink with Emma Thompson getting turned away from a pub. What happened?
(Laughing) No, we didn't get turned away! There are pubs where you can write down your name rather than give your phone details. I didn't have my phone switched on and Emma didn't want to do it so we went somewhere else where you could just write down your name!
Emma's an absolute legend. The film we're doing (What's Love Got To Do With It) will be coming out here later this year or early next year, I'm not sure. But she's just great!
You have Scottish roots, do you like to visit?
My grandad is from Dundonald in Ayr and yeah, I like to come up to Scotland for a visit.
I was up last year filming for something called Falling For Figaro which is an opera romcom. We were near Loch Lomond and Glasgow. It was good to go back and live the Scottish life.
Your dad worked in cinemas, did that influence you?
He came over to the UK in 1969 and worked changing film reels in a cinema.
The '70s were a great time for movies and my mum was the same. She kept diaries where she wrote down her favourite movies. That was a good influence on me when I was growing up.
I came from a poor background so it's great that a creative job is a way out of certain circumstances. That's why I gave acting a go.
You've done comedy with Toast Of London, sci-fi with Star Trek Discovery and romantic comedy with Pursuit Of Love. Are there any genres you want to try next?
Everything, I want to try everything. I just want to keep changing it up and doing exciting projects.
If I get to work with exciting directors that's great, that's sort of the plan. Well, it's hard to plan it, it's more about getting lucky I suppose. It's all about navigating an exciting path.
You starred in Star Trek Discovery with Michelle Yeoh, and there's talk of a spin off with your character. Any news?
I'm not sure, no one tells me what's happening with Star Trek!
It's more about the schedules with the other people in the show, everyone is so busy. Michelle's such a good person, I love going out for a meal with her and talking about her early film days, from Crouching Tiger, Hidden Dragon to her Chinese opera background.
She's one of the coolest people I've ever worked with.
Did you like the cuisine when you were in Scotland?
We were staying in the Loch Lomond Hotel, and it was freezing in January and I was doing some cold water swimming in the loch.
But the hotel had a great little menu, they had the veggie haggis with mash and a whiskey cream sauce. I stuffed myself with that every day.
---
Shazad Latif stars in Pursuit Of Love, BBC1, Sunday, 9pm, catch up on iPlayer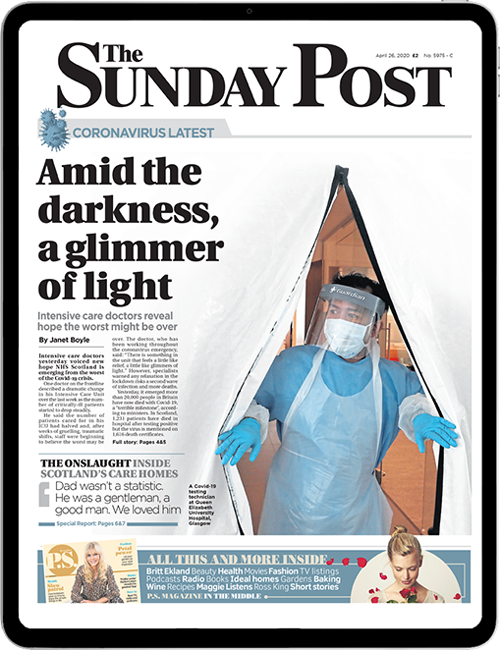 Enjoy the convenience of having The Sunday Post delivered as a digital ePaper straight to your smartphone, tablet or computer.
Subscribe for only £5.49 a month and enjoy all the benefits of the printed paper as a digital replica.
Subscribe