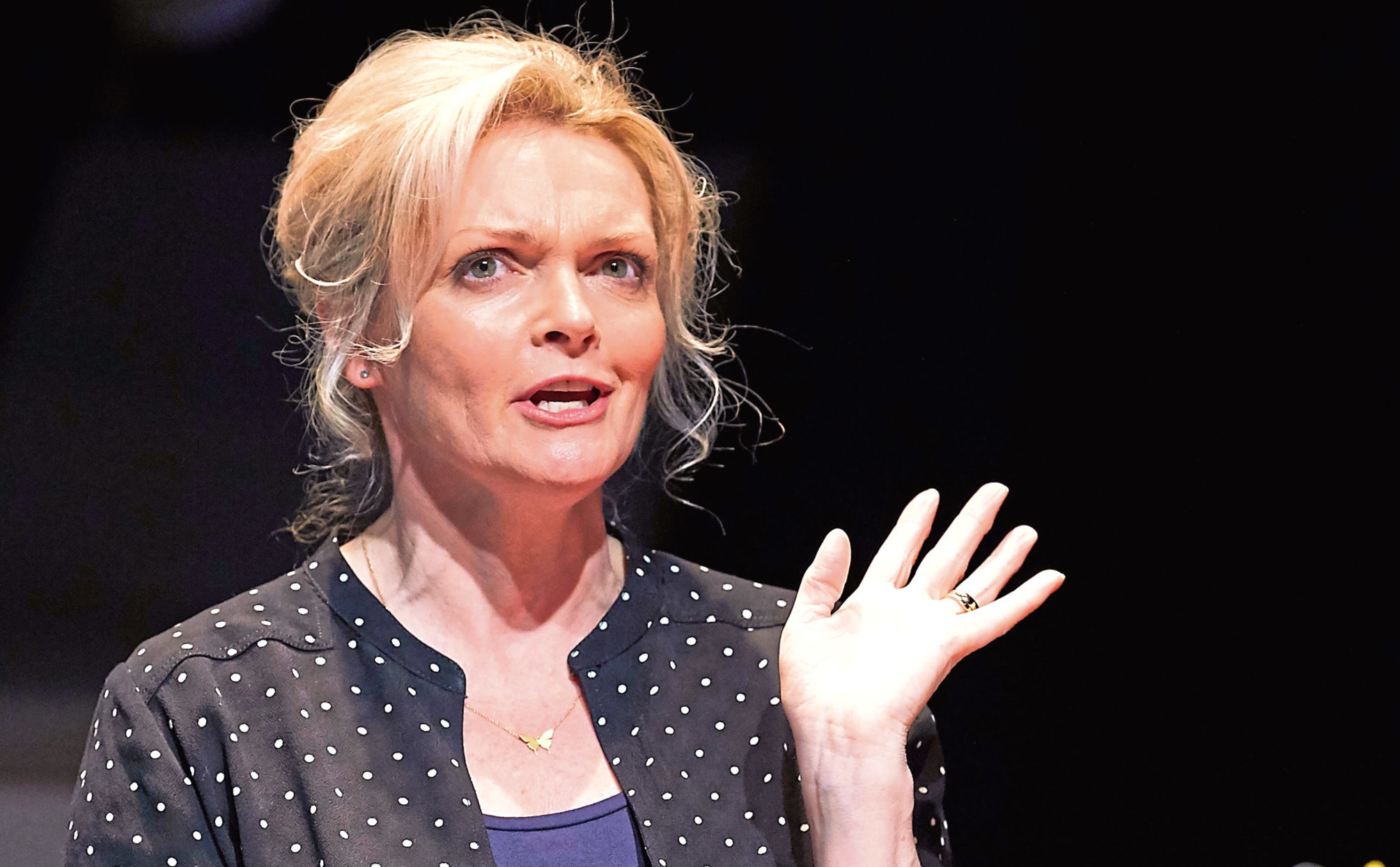 SCOTS actress Sharon Small has been so affected by her latest role that she says it will stay with her forever.
The star, who has appeared in primetime hits such as The Inspector Linley Mysteries and Trust Me, plays a 50-year-old linguistics professor who is diagnosed with early onset dementia in the stage version of Still Alice.
Julianne Moore won an Oscar for her depiction of the character in the film version of Lisa Genova's novel and now Drumchapel-born Sharon has taken on the challenging role.
"I think this will stay with me and it's an important story to be telling," Sharon said.
"This is why we do this job. Art is about telling stories that people can relate to and which reflects their lives back at them.
"I have more respect and awareness of the disease and those around me who have it, and I know not to write them off.
"I feel our society often does that and we shouldn't.
"My grandmother and great-grandmother had dementia late in life, but my gran had an aneurysm so we didn't see it as keenly because the cognitive function started going.
"But with early onset, I had no experience. Dementia is becoming more prevalent. Of course, people are living longer but cases of early onset are increasing, too. What's causing it – is it the environment, our lifestyles, the food we eat?"
As part of her preparation for the role, 51-year-old Sharon became a "dementia friend", meeting people affected by the condition, and watched videos of people charting their dementia journeys.
"It was very moving," the mum-of-two said.
"People suddenly not remembering where they are in their house – forgetting where the stairs are or where the utensils are kept. And then you see how together they remain at other times.
"We also had a consultant, Wendy Mitchell, who wrote a book called Somebody I Used To Know. She helped me with the physicality.
"People with dementia sometimes have sticks – not because they have a limp or are sore but because they can't judge the distance to the floor."
Sharon first performed the play this year in a three-week run at West Yorkshire Playhouse and the reaction convinced her it had to be seen by more people.
"I saw how it affected people in just a few weeks and thought it was worth taking to different towns," she said.
"I met a lot of people doing the show – we did a number of dementia-friendly performances, which were really successful and moving.
"I met one man who said he was about to go into the next stage of dementia, which would be easier for him because he wouldn't remember people, but not so easy for those around him."
Taking the show on the road will allow Sharon to make a rare trip home, as the tour visits Edinburgh in September and Glasgow in November.
"I don't get home as much as I would like," she said.
"I was born in Stobhill Hospital and brought up in Drumchapel, and then we moved to Fife. My mum still lives in Kinghorn and one of my brothers is in Springburn.
"I didn't get into acting until my final year at school, when I did Fife Youth Amateur Dramatics and then went off to Kirkcaldy College.
"From there, I got into drama school in London and I never came back to Scotland to live.
"My mum thought I would be home in three weeks but I've been in London since 1986.
"I came down on the bus with my best friend and all my luggage. We were in Victoria Station early in the morning and suddenly it burst into life – which I loved and she hated.
"She owns a holiday cottage now in Pitlochry and I hired it for a family break this summer.
"But then I took on a new TV series called London Kills, so I was only able to go up for the weekend. But the boys spent a week there in glorious sunshine."
London Kills is a 10-part police drama. Sharon added: "I play a Scottish detective who is part of the murder investigation team.
"It's filmed in a documentary style and we film an episode a week.
"It's been good fun."
Still Alice; King's Theatre, Edinburgh, September 25-29, Theatre Royal, Glasgow, November 13-17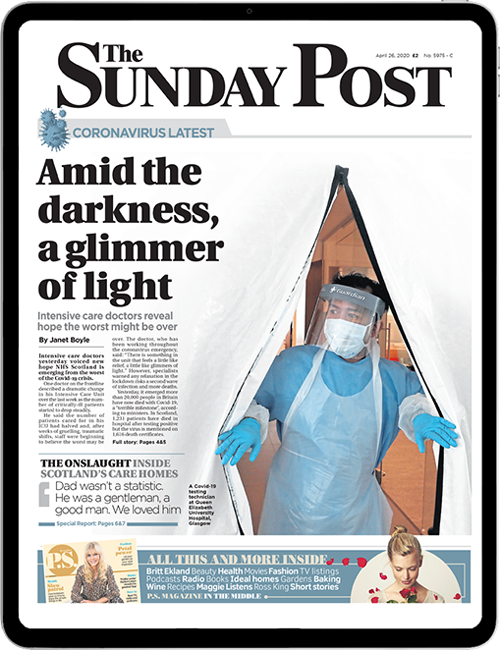 Enjoy the convenience of having The Sunday Post delivered as a digital ePaper straight to your smartphone, tablet or computer.
Subscribe for only £5.49 a month and enjoy all the benefits of the printed paper as a digital replica.
Subscribe