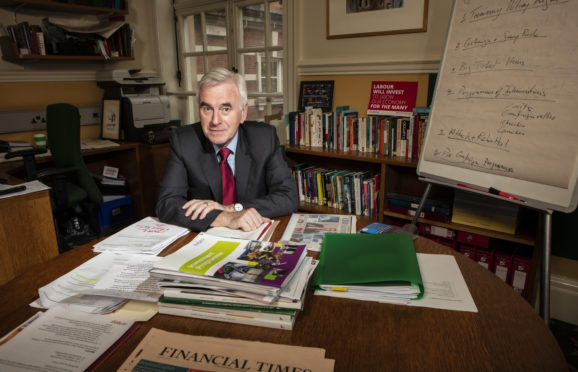 Like out-of-date milk in the fridge and one forgotten jacket on the coatstand, the forlorn flipchart, the paper fading, the felt-tip scrawl almost illegible, can be found in every office.
The one standing behind John McDonnell's desk in his Westminster office might look the same but the scrawl, once deciphered, has a little more drama. At the top are the words General Election Footing, emboldened and underlined, and beneath are listed six steps the shadow chancellor believes will help Labour win power in an election that, he strongly suspects, is only a few months away.
As Boris Johnson continued his nationwide tour last week amid mounting speculation that he is planning to engineer a standoff with the EU and MPs to justify an October election, McDonnell continued working on his charts and graphs. Bookies slashed the odds on a snap poll last week after the Tories were defeated in the Brecon and Radnorshire by-election last week reducing the government's working majority to just one.
But, as a former trainee priest, and despite Labour trailing in the polls and coming fourth in that by-election, McDonnell is keeping the faith. He believes Johnson, despite his protestations, is now likely to call an election before his do-or-die Brexit Day on October 31 and believes attack will be the best form of defence for Labour.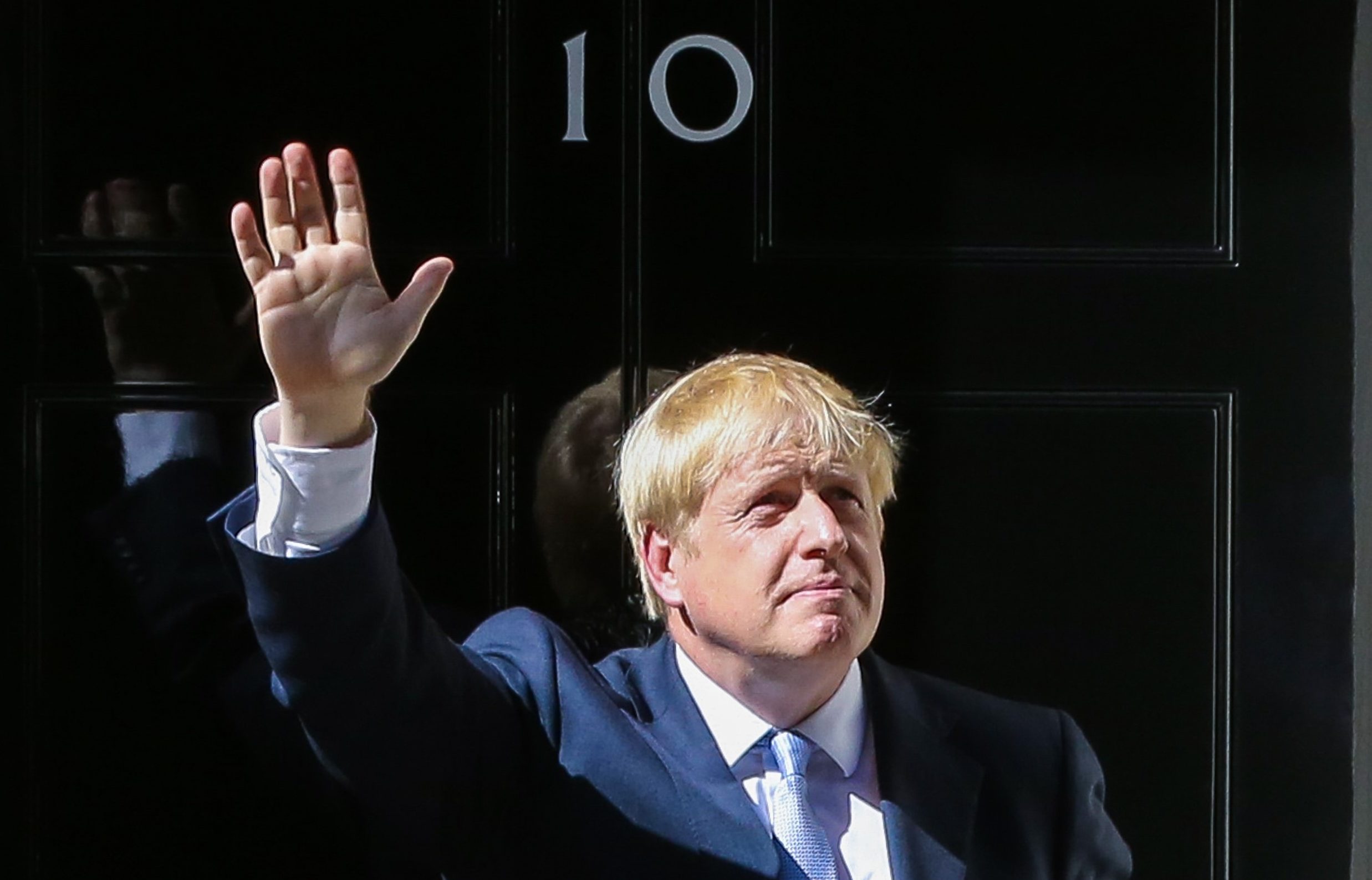 Indeed, one of the instructions on his flipchart action plan – after treasury policies, spending commitments and "big ticket" items – is "Attack and Rebuttal". It is a tactic the shadow chancellor is not unfamiliar with. He has had to spend a lot of time over his 40-year political career addressing how he, and now more recently, how the party led by Jeremy Corbyn, are painted by political opponents and the media. And controversy has been his constant companion.
His entry in Who's Who states that his life's purpose is to "ferment the overthrow of capitalism" and as deputy to Ken Livingstone in the old GLC days of the 1980s, he was reportedly sacked for being too left wing. This, before he joined parliament and threw a copy of Mao Zedong's Little Red Book across the Commons in his idiosyncratic reply to the then chancellor, George Osborne. Amid renewed speculation of internal rifts in his party because of its opaque position on Brexit and an apparent inability to close-down recurring accusations of anti-Semitism, McDonnell dismisses any suggestion that he wants to take over.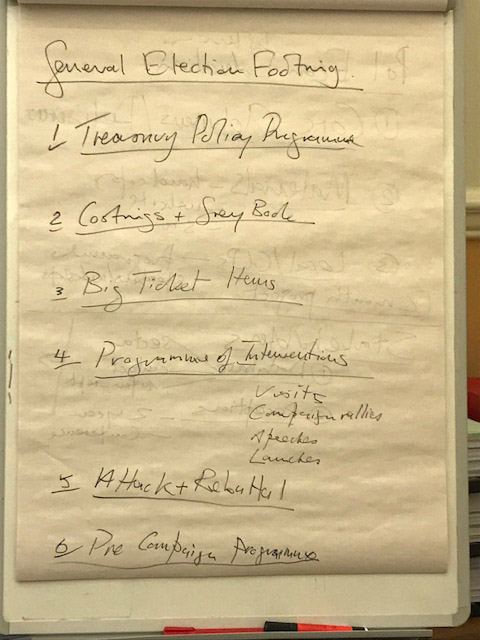 "Look, Jeremy and I are friends, we always will have a conversation, he's a mate, we've been working together nearly 40 years and we've always had each other's backs. At times, it's only been me and him supporting some campaign or other when others wouldn't touch it with a barge pole, but we did because we believed in something, so we've always been there for each other and if we disagree, we disagree, but at the end of the day we back each other up.
"There can be frustration, in the sense that he does things by building consensus whereas I can be a bit 'this is my view, take it or leave it', but I recognise that Jeremy brings people in, he listens to them, and counters some of the arguments and myths as well.
"We are different in our approach but that's why we compliment each other and there is no split."
McDonnell tried to stand for leader of the party in 2007 after Tony Blair stood down and again in 2010 after Gordon Brown's resignation. Is he after the top job now?
"No. Jeremy is the style of leader that we need right now. Someone who can bring the country together, a consensus builder. I mean, just contrast him with Boris Johnson. Yes, he's older, more experienced, much wiser and someone who yes, will take a bit of time to finalise decisions, because he's listening to all of the sides.
"Boris Johnson jumps in with two big feet. Can you imagine the embarrassment the country's going to get as a result of that? I want someone who is completely dependable, who is really willing to listen, comes to a view, explains that view, and then be absolutely determined. That's Jeremy."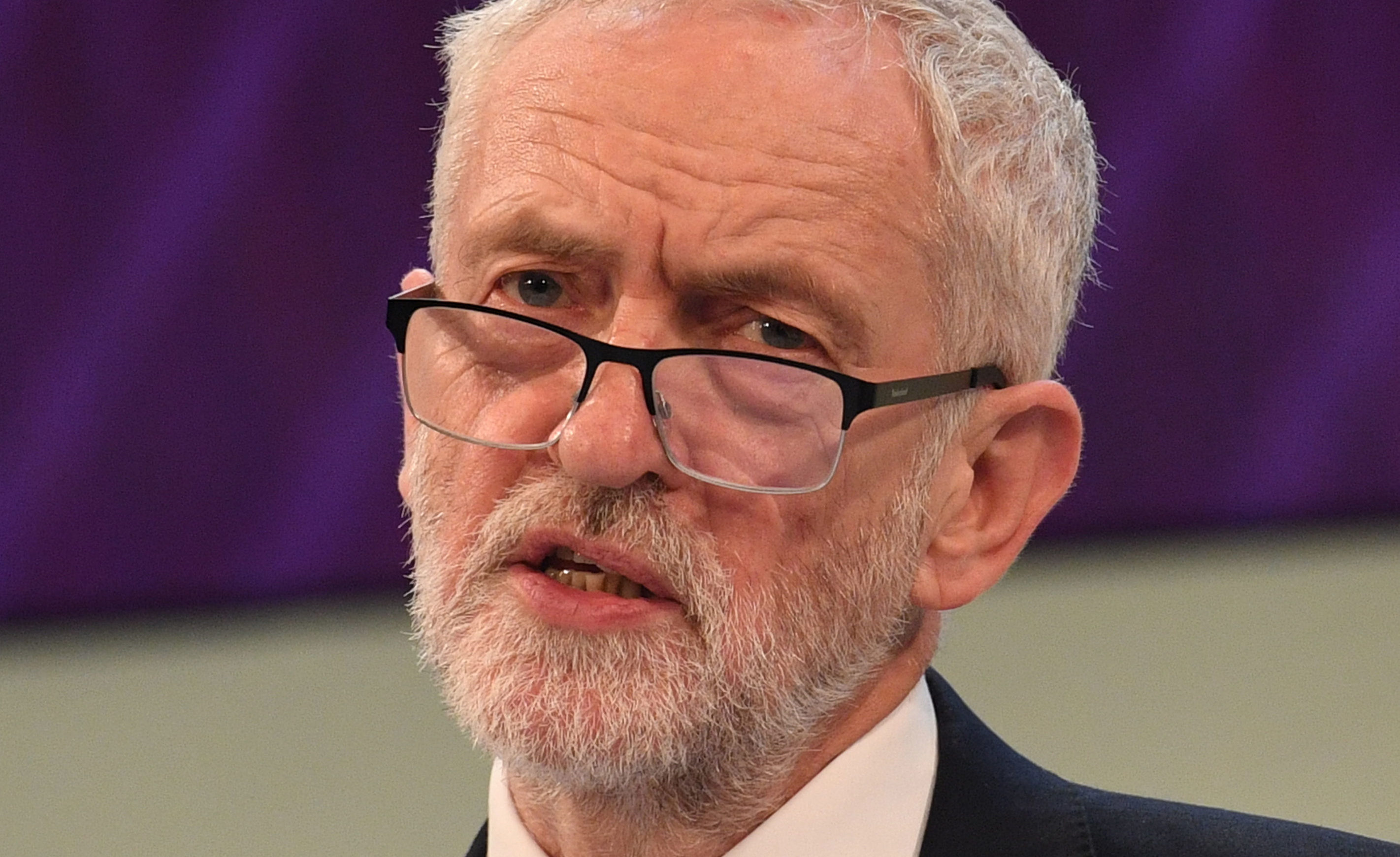 But that can be a long and convoluted road. On the two issues that have caused Labour to lose so much support; Brexit and anti-Semitism, Corbyn has taken too long to explain the party's position. McDonnell, who will be at the Edinburgh Fringe for two question and answer sessions on Tuesday and Wednesday, is open about the mistakes he believes the party has made in dealing with anti-Semitism.
"We are now a mass- membership organisation of 500,000 and we reflect the rest of society. So, one, there has been a rise of anti-Semitism across our country and Europe as well, that's the first thing. The second thing I think we were, all of us, and this isn't just about Labour, it's about our society overall, I think we were conceited and thought we had dealt with anti-Semitism, and we hadn't.
"When it got raised, we weren't fast enough or ruthless enough, mechanisms weren't in place and funding wasn't there and that's why we changed things.
"You can't be let off the hook by dismissing it as just nuance of language, no, it isn't, it is racism. If you don't understand it's racism, then you have a responsibility to learn about it and that's where we are now in terms of making sure our members do.
"We haven't learnt enough about anti-Semitism in our society, and we also haven't learnt enough about how when you cause offence, you accept it, honestly accept it, and make honest reparations. That's where we are now as a party as a result of all we've gone through, and we are still going through a pretty hard time about this.
"We've got to do two things; we've got to be ruthless in dealing with those people who are clearly anti-Semitic and doing it not out of ignorance but out of purpose and then challenge those ones who are repeating stuff that they don't even understand, offer them the opportunity of education and if that doesn't work, out they go.
"It is distressing and upsetting but we'll come out of it stronger and better," he said.
But, while his party has been dogged by their failure to root out anti-Semites, Labour's tortuous progress towards building and selling a clear policy on Brexit is, to many observers, an equally clear and present threat to the party's future.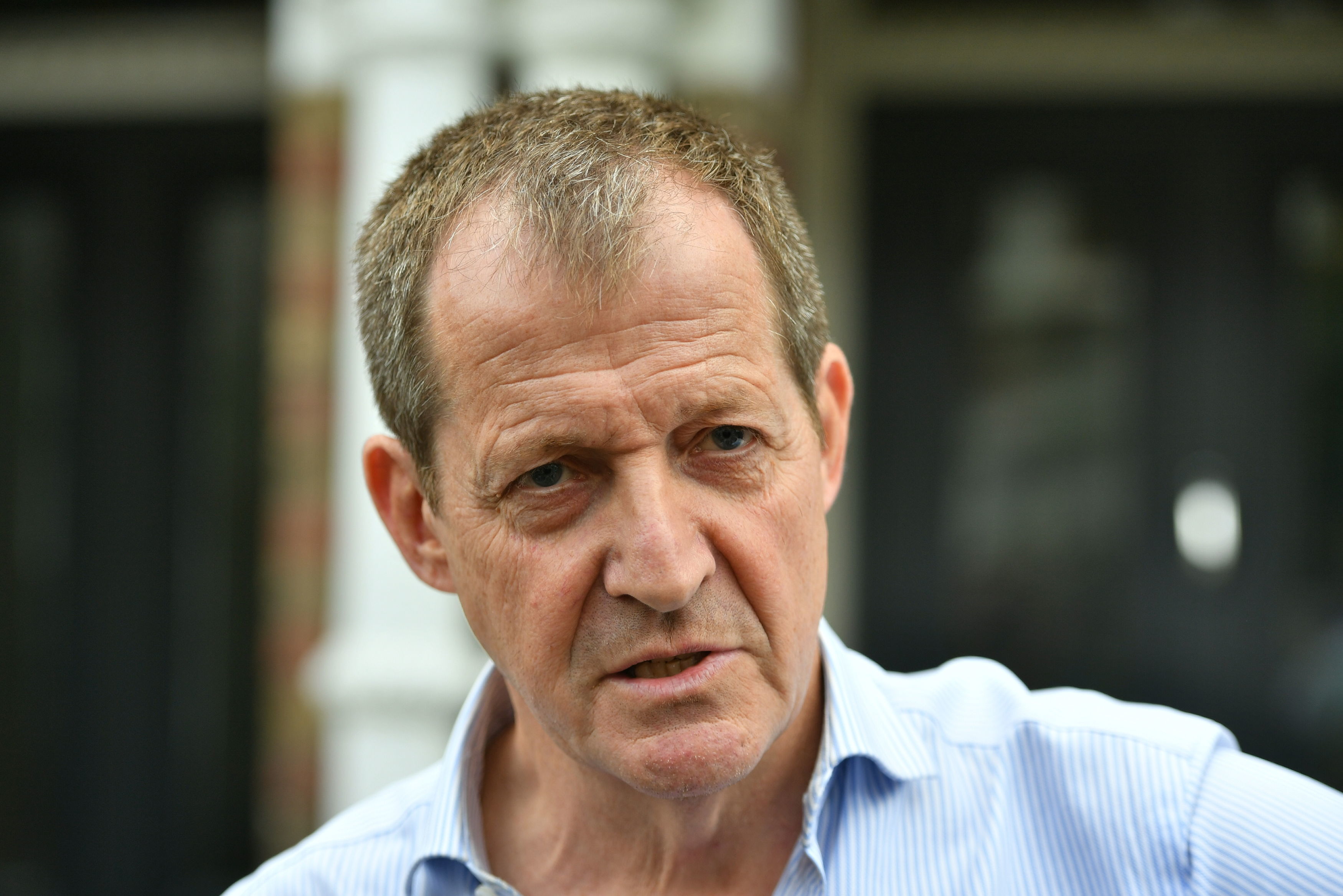 Tony Blair's former spin doctor, Alastair Campbell, a lifelong Labour member who has urged the party to come out clearly against Brexit and for a second referendum, last week said he no longer wished to be in a party led by Jeremy Corbyn and said Labour faced an "existential crisis".
Flatly dismissing claims that his party's leader did not campaign hard enough for Remain in 2016 and remains secretly happy for Britain to Brexit, McDonnell said: "It's interesting because we argued consistently that we wanted Remain, we lost the referendum but tried to respect that vote. We immediately said that our job was to get the best deal we possibly could, and we were doing everything we possibly could; motions to make sure that there was a more open and transparent process in negotiations, motions to make sure that we blocked a no deal. We won that overwhelmingly.
"All the way along we were doing everything we possibly could do prevent the damage or limit the damage that we believe will happen with a no-deal.
"If there's a referendum tomorrow I will vote remain, I will campaign for remain, Jeremy will campaign for remain, Labour will campaign for remain.
"But we're working on the basis now that Johnson will get the usual little bit of a bounce in polls, will be a bit like Theresa May and go walk in the Welsh hills or being him, more like wander around a few clubs in Chelsea, and he'll come out and decide he'll call an election.
"I think he'll call it September for October because he wants to change this parliament because he couldn't get a deal through this parliament. So that's what we are preparing for and we will win it."
For details and tickets for John McDonnell's Q&As see tickets.edfringe.com or www.iaindale.com/alltalk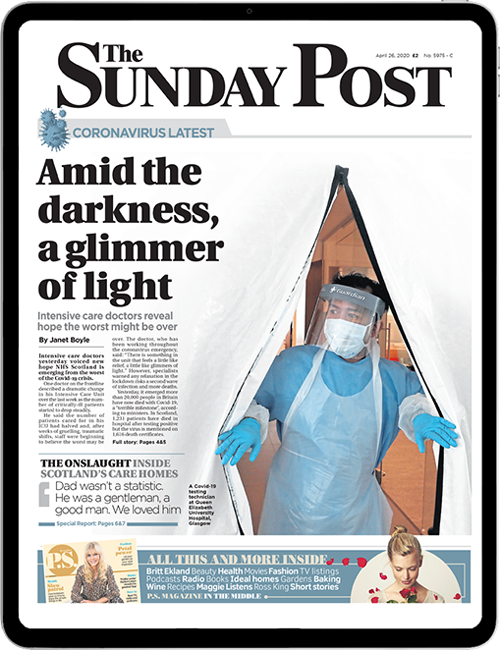 Enjoy the convenience of having The Sunday Post delivered as a digital ePaper straight to your smartphone, tablet or computer.
Subscribe for only £5.49 a month and enjoy all the benefits of the printed paper as a digital replica.
Subscribe