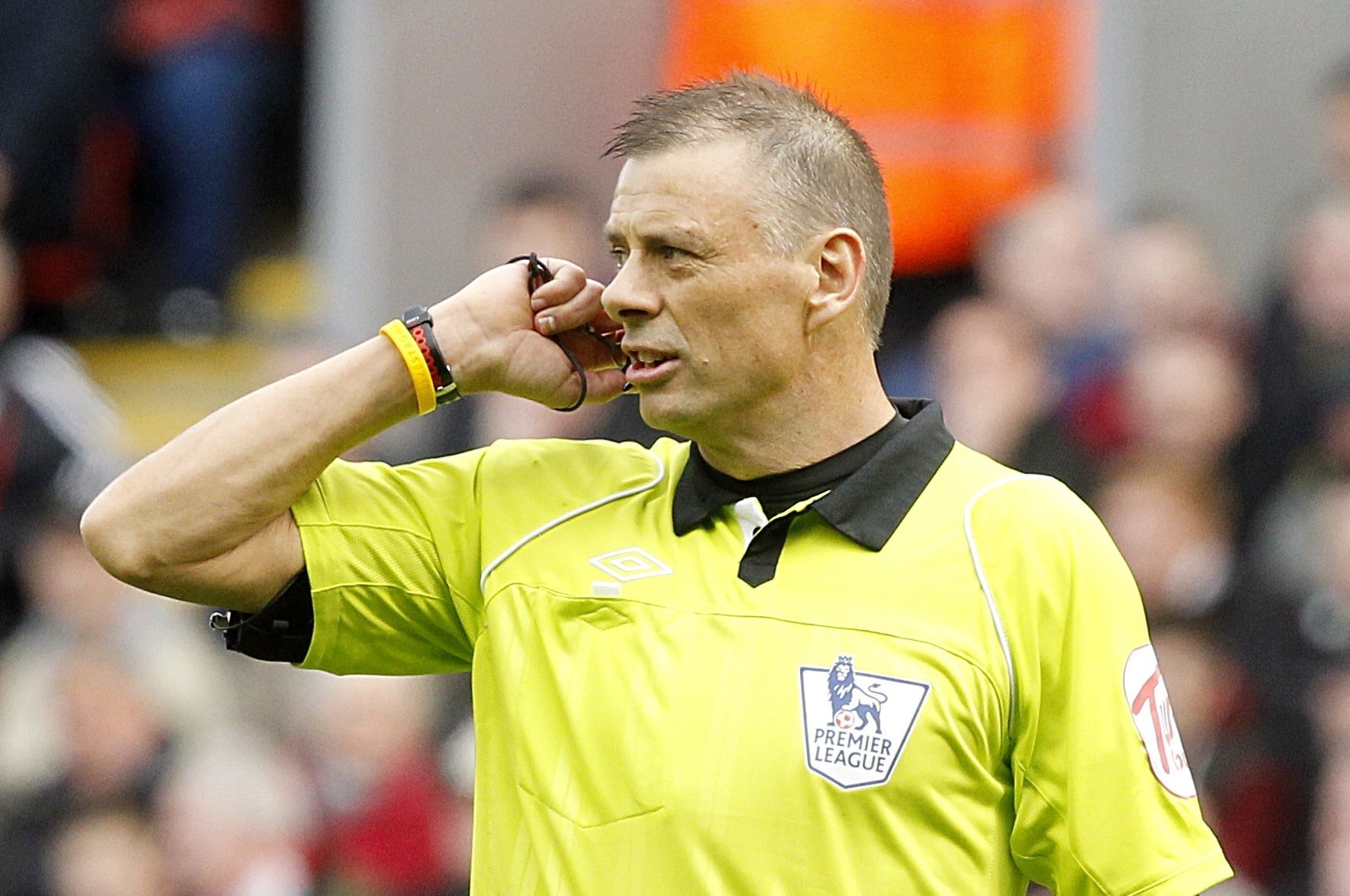 A former FIFA referee has urged the SFA to bring full-time referees into Scottish football.
Last Sunday's Betfred League Cup Final hogged the headlines for all the wrong reasons after whistler Craig Thomson's decision to award Celtic a penalty for Cedric Kipre's challenge on Scott Sinclair.
Kipre was also given a straight red card, and both decisions caused uproar.
Fast-forward to the midweek Premiership clash between the same sides, and this time Willie Collum was the man in the middle.
Stephen Robinson's men were leading 1-0 and on course to end the Invincible's run when the Hoops were awarded another controversial spot-kick when Callum McGregor went down under pressure from Andy Rose.
Motherwell have since written to the SFA to ask for clarity on these decisions.
Elsewhere, there was controversy in the way Andrew Dallas handled the midweek game between Rangers and Aberdeen, and Hibs boss Neil Lennon hit out after his team played Hamilton Accies as he felt his players didn't receive enough protection from Don Robertson.
All the furore has made headlines around the UK, and it hasn't gone unnoticed by former senior referees down south, either.
Mark Halsey was one of the most-respected officials in the game in England and took charge of hundreds of top matches during his decade at the top.
He knows of the struggles and pressure officials face every week.
So he has urged the SFA to try and find the funding to make at least two of their referees full-time.
He has no doubt that would improve the standard of refereeing in this country.
Halsey – who now runs the successful and insightful website you-are-the-ref.com – told The Sunday Post: "Being a full-time referee makes a huge difference. That is not up for debate. It's a matter of fact.
"We have full-time referees in England, and I speak from experience.
"It allows you to prepare properly, focus fully and analyse in detail.
"It also allows you to get out and about and build a rapport and a mutual understanding with players and management.
"That is all much better than working full-time in another job, then trying to get time off to get away early and juggling too many things at once.
"It doesn't allow you the necessary time to prepare and be ready.
"Of course, I accept – and I must underline this – it doesn't mean there will be never be another mistake made out on the pitch during the 90 minutes.
"But it does give the referee a better chance of getting things right.
"That's why in a week like there has just been in Scotland, the authorities must try to give the referees the best possible chance of getting more things right than wrong.
"I know money isn't easy to come by, and we are very fortunate in England to be able to provide full-time referees and goal-line technology.
"But the SFA should look at every angle possible to get funding, even if it is to get just two full-time referees.
"Full-time also increases the fitness levels of the referees.
"Mark Clattenburg, in my opinion, has been the benchmark in the past five years for all referees. His fitness levels were superb and he officiated with authority but also understanding.
"His fitness allowed him to, as often as possible, get the ultimate viewing angle when it came to important decisions.
"He got most right because his positional sense was outstanding, as was his ability to anticipate and read the game.
"Perhaps UEFA might be willing to make a contribution since some of the Scottish referees are on their list for officiating at Champions League, Europa League and international matches.
"I'm not sure, but maybe it's worth a try to ask them about helping with the financial aspect of it all.
"I'm sure if the likes of Craig Thomson, Willie Collum, Bobby Madden, Kevin Clancy and the rest were offered the opportunity, they would consider it very seriously.
"It would be a great opportunity for them, and also a huge boost for Scottish football at all levels.
"I know the past week or so has been tough for Craig and Willie, and I have every sympathy for them
"They are both fine referees and they know their stuff.
"If mistakes have been made, then it's important to recover quickly and get on with it.
"Mistakes by officials will always be made, that's just a fact of life.
"But we need to do what we can to help, from looking at full-time employment to the VAR system."
Halsey also wants to see our referees smile more and enjoy themselves as much as they can.
He operated back in the days when he had the likes of Sir Alex Ferguson, Arsene Wenger and Jose Mourinho going at it 100mph on the sidelines, and Roy Keane and Patrick Vieira not giving an inch out on the pitch.
Halsey – who successfully beat throat cancer in 2009 and then hung up his whistle four years ago – said: "Too many referees have reputations for being obnoxious and arrogant.
"That's not a fair of assessment of them, but they do not do enough to help themselves.
"I always tried to smile and get the best out of the players in terms of a rapport between us all on the pitch.
"I would sometimes use industrial language, and they didn't mind that one bit. It would be about engaging with them in a manner and language they would understand and respect.
"Man-management on the pitch is so important.
"You need to be firm when it's called for, and show the right amount of authority.
""For example, if I was refereeing in Scotland, then I'd make sure Scott Brown knew exactly who was in charge of the game.
"But I'd do it in a way that he'd warm to and understand.
"I'd be fair but also leave the player in no doubt that I will not be pushed around.
"But a referee needs to earn that respect and level of authority. It must never be taken for granted.
"So there are so many things we can learn from and improve on.
"But refereeing is not an easy job. It's extremely stressful and a 90-minute game can leave you feeling really fatigued for two or three days afterwards, particularly if you have a crucial decisions replaying over and over in your mind.
"We need to always keep a close eye on the coaching received by our referees.
"I think there are too many cautions handed out just now.
"There doesn't appear to be enough of an understanding about what is 'careless' on the pitch and what is 'reckless'.
"I wish the referees in Scotland all the very best and, in John Fleming, they have a very good man in at the helm.
"He has their best interests at heart, and also has a good line of communication with the managers and coaches.
"I do miss the game and the camaraderie of it all.
"But all good things must come to an end and I thoroughly enjoyed my time as a referee.
"I'm up Scotland every now and again, speaking at dinners and conferences.
"If John and the referees ever need any help or guidance, I'm more than happy to help."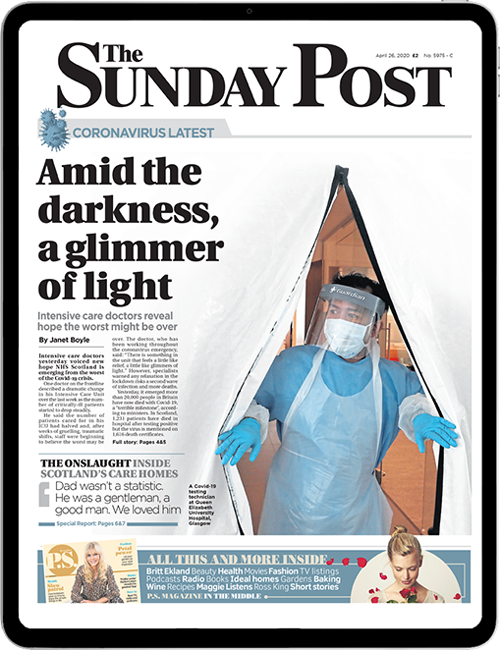 Enjoy the convenience of having The Sunday Post delivered as a digital ePaper straight to your smartphone, tablet or computer.
Subscribe for only £5.49 a month and enjoy all the benefits of the printed paper as a digital replica.
Subscribe