RESCUERS and volunteers frantically dug through the rubble, looking for survivors of Mexico's deadliest earthquake since 1985 as the number of confirmed fatalities climbed to 248 early on Wednesday.
Tuesday's magnitude 7.1 quake struck on the 32nd anniversary of the tremor that killed thousands and came just two hours after earthquake drills were held across Mexico to mark the date.
One of the most desperate rescue efforts was at a primary and secondary school in southern Mexico City, where a wing of the three-story building collapsed into a massive pancake of concrete floor slabs.
At the scene, journalists saw rescuers pull at least two small, sheet-covered bodies from the rubble.
The federal Education Department reported late on Tuesday night that 25 bodies had been recovered from the school's wreckage, all but four of them children.
It was not clear whether the deaths were included in the overall death toll of 248 reported by the federal civil defence agency.
During a visit to the site earlier in the night, President Enrique Pena Nieto had reported 22 bodies found and said 30 children and eight adults were reported missing at that point.
A mix of neighbourhood volunteers, police and firefighters used trained dogs and their bare hands to search through the school's rubble.
Reports swept through the crowd of anxious parents outside the gates that relatives in two families had received WhatsApp messages from girls trapped inside, but that could not be confirmed.
The rescue effort continued long through the night, the work punctuated by cries of "quiet" so searchers could listen for any faint calls for help.
"They have heard voices in there," Mr Pena Nieto said.
Rescuers had to shore up the fallen concrete slabs with wooden beams so they would not collapse further and crush whatever tiny air spaces remained.
In a video message released late Tuesday, Mr Pena Nieto urged people to be calm and said authorities were moving to provide help as 40% of Mexico City and 60% of nearby Morelos state were without power.
But, he said: "The priority at this moment is to keep rescuing people who are still trapped and to give medical attention to the injured people."
People across central Mexico already had rallied to help their neighbours as dozens of buildings tumbled into mounds of rubble.
Mexico City mayor Miguel Angel Mancera said buildings fell at 44 sites in the capital alone as high-rises across the city swayed and twisted and hundreds of thousands of panicked people ran into the streets blocking traffic.
Dust-covered and exhausted from digging, Carlos Mendoza, 30, said two people were pulled alive from the ruins of a collapsed building in the Roma Sur neighbourhood during a three-hour period.
"When we saw this, we came to help. This is ugly, very ugly," he said, gesturing at the destruction.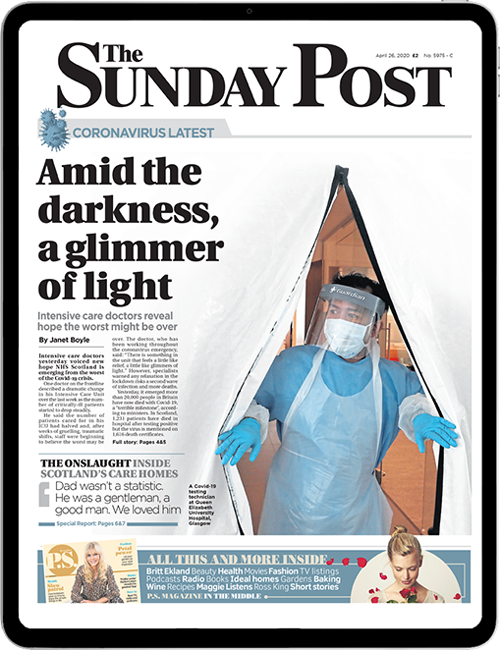 Enjoy the convenience of having The Sunday Post delivered as a digital ePaper straight to your smartphone, tablet or computer.
Subscribe for only £5.49 a month and enjoy all the benefits of the printed paper as a digital replica.
Subscribe