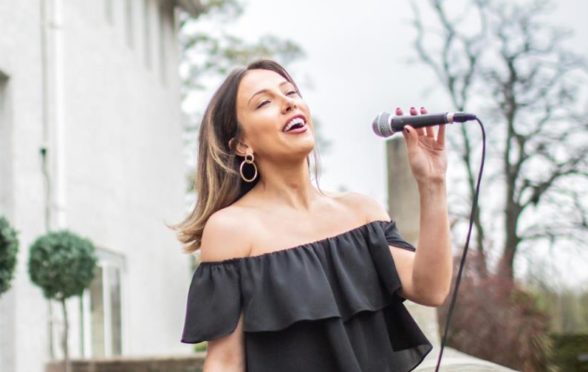 Scotland's jazz stars will be celebrated at an online awards event this weekend amid a challenging time for the music industry across all genres.
The Scottish Jazz Awards will give recognition to a wide array of talents of all ages in a growing scene that has had to band together with no gigs in the diary for most of the year.
The pandemic has forced fans and performers out of bars and clubs to online streams, and awards organisers say it's now more important than ever to recognise hard work, passion and talent.
Awards producer Jill Rodger said: "It was vital that we continued to celebrate this year, despite the challenging time it has been for all musicians and for those working behind the scenes.
"It gives us a chance to look back on what has been an incredible year for Scottish jazz despite everything thrown our way.
"It made sense to continue to recognise the successes throughout the scene while also giving everyone a chance to dress up and raise a toast – even if it is from their own homes."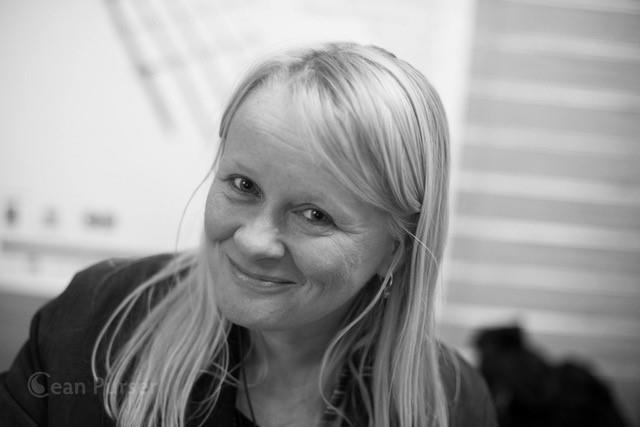 Along with the rest of the music industry, everything ground to a halt in March when restrictions on mass gatherings were put in place.
The awards were due to take place in May, followed by the Glasgow Jazz Festival in June.
Acts and promotors have therefore had to dramatically change the way they operate, with many switching to online livestream performances.
"It was fantastic to see so many artists from the Scottish jazz scene adapting to the times and entertaining their fans from home, with audiences also embracing this new way to experience live music," Jill said.
"The next six months are likely to be the biggest challenge, with the future uncertain for so many across the industry, however, it was cheering to hear how many of our nominees were delighted to be recognised in a year that has brought so little in the way of good news."
Jill says Scotland's jazz scene has been growing over the past few years, with a tight knit community who are more than happy to collaborate with and support each other.
The nominees for this year's awards span a broad range of ages and backgrounds, and last year's Glasgow Jazz Festival saw 60% of the programme feature a female performer.
Jill, who is also the festival director, said: "We've seen such a resurgence of exciting young jazz talent in Scotland in recent years, it's been incredible to see the new breed flourish and to help give them a wider platform and bring them to new audiences.
"So many talented young performers are emerging from the Royal Conservatoire and beyond, plus grassroots jazz venues such as The Blue Arrow and Whighams have helped to give smaller acts a space to perform.
"The scene in the rest of the UK is also thriving at the moment with the likes of Moses Boyd being nominated for the Mercury Award this year, and with a record year for ticket sales at last year's Glasgow Jazz Festival there seems to be a strong appetite for jazz which we hope will continue once we are able to bring back live audiences to the city again."
The Glasgow Jazz Festival was founded in 1987, when the city was bidding to become the European City of Culture for 1990.
Over the years, performers have included the likes of Carol Kidd, Miles Davis, Tony Bennett and Ginger Baker.
To make up for the loss of events this year, the festival will present winter gigs recorded at Glasgow's Blue Arrow, streamed online every week from November.
---
"Jazz is a total feeling"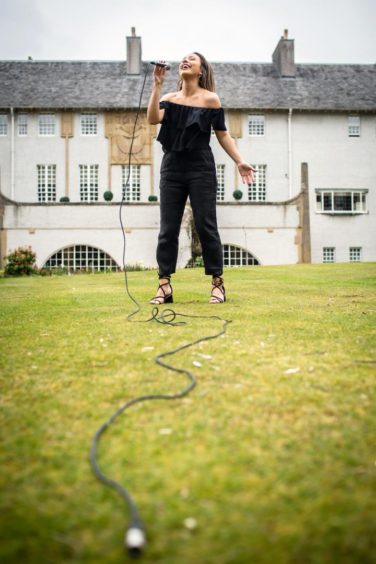 For jazz singer Georgia Cécile, music is something she feels she can never turn her back on.
The 30-year-old, who won best vocalist at last year's Scottish Jazz Awards, is among many in the music industry who have faced an uncertain future having lost out on months of work due to coronavirus.
"It's almost been a time where you lose your purpose, your sense of self," she said.
"When music is your life, your passion, and you're not out doing that, you lose a large part of your identity.
"Coronavirus is proving to have a lot of difficulties for all musicians – but I think everyone has a reminder of why they're doing it.
"For me that's carrying my family honour and working hard to bring good music to the world."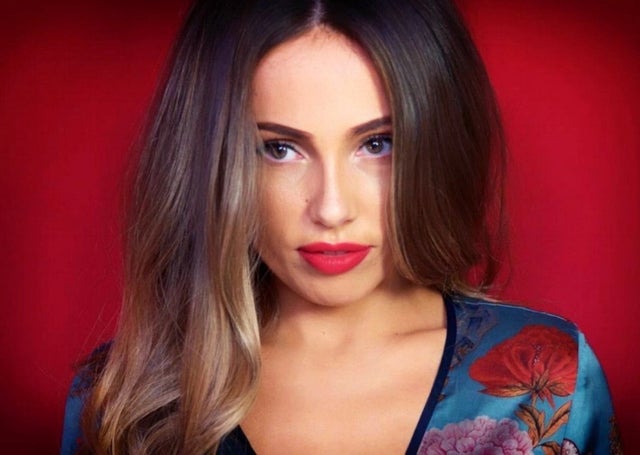 Georgia's grandfather, Gerry Smith, played jazz piano in clubs around Glasgow throughout the 1950s and 60s, and she was greatly influenced by her Aunt Ann's singing.
"I was always around that music, but I didn't really get into it and start singing it until I was in my mid-20s," she recalled. "That's when I decided I wanted to be challenged and I realised the reward that came with knowing and loving jazz.
"It's a lifelong endeavour, you can't just learn it and that's you. You're always learning something else and it keeps you in a curious mindset. For me, some other genres might not provide that lifelong curiosity."
Along the way, she met long-time collaborator Euan Stevenson and many others who are well-known and respected in the Scottish jazz scene.
"I always look up to them and being around them really sparked the fire and encouraged me to pursue this style.
"It's a total feeling, jazz is a feeling. It's a connection to the music, and there's a real spiritual vibe to it too that I like to uncover. I feel like performing for an audience is a real spiritual experience for me.
"Two notes are never the same in jazz, and what's so beautiful and exciting about it is that you can only plan so far but then the rest is left to the magic of the moment.
"Make other people feel good in some way – that's the goal, to give people a good time and to make them smile."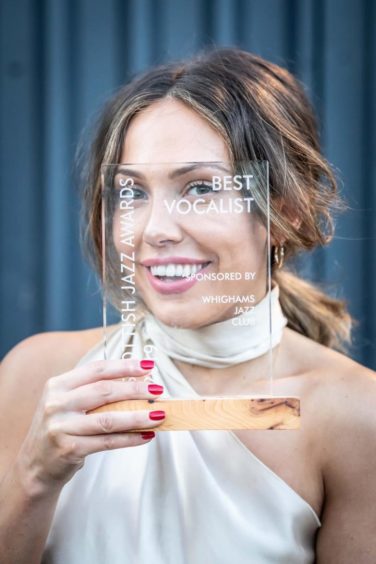 Georgia describes jazz in Scotland as being a "small scene with some mighty talent".
"There is a sense of community. I feel part of a big family here in Scotland, I doubt you'd get that in the other, larger cities," she added.
"We've all been supporting each other and keeping each other's morale up by sharing live music or other inspiration. We feel like there are elders who we respect and look up to, and also the younger musicians who we also respect and clap on."
Georgia was delighted to win an award at last year's event, and can't wait to virtually cheer on this year's shortlisted acts.
She reckons it's a celebration of the scene as a whole, giving people recognition for all of their hard work over a difficult year.
"It was a real celebration last year and to win was an honour," she said. "It felt like someone was saying well done, you're doing great keep going!
"It's not always easy having a career in music, because it's so uncertain, but that little wink of recognition can really mean a lot to someone."
That recognition is something that has seemed to be lacking from government during the coronavirus crisis.
Georgia criticised comments on reskilling from people like chancellor Rishi Sunak, saying: "You don't just go to university for a couple of years and that's you a professional, it can take a decade to hone your craft.
"The music industry is a multi-billion industry in the UK. We're not even looking to be prioritised, it's most important that health workers and key workers are looked after, but it's not fair to be completely disregarded.
"There needs to be some sort of balance. Currently it seems that there isn't a rational approach."
Georgia has just released the first single from her album, Always Be Right For Me, hoping to put the record out in early 2021.
And, unlike many others, she actually has a gig in the diary to look forward to this year.
She'll take to the stage with her band in November at the London Jazz Festival.
"I'm just keeping my eyes on that and looking forward to releasing the album," she said. "My partner Fraser is a piano player so we can play and sing in the house a lot – I'm lucky to at least have that, otherwise I'd go out of my mind.
"It's weird going from two gigs a week to two a year but there's always going to be an audience, it's just reaching them in a new way until we can all get into a room and share the music together.
"I'm excited but also quite nervous to perform again. I've had that recurring dream where you open your mouth and nothing comes out!
"I can't wait to be with the band, I miss them so much, and I miss playing to people. It's our social life as well, the whole thing's going to be great when it comes back."
---
Watch the ceremony online for free from 6pm on Sunday 18 October at www.myplayer.uk/jazz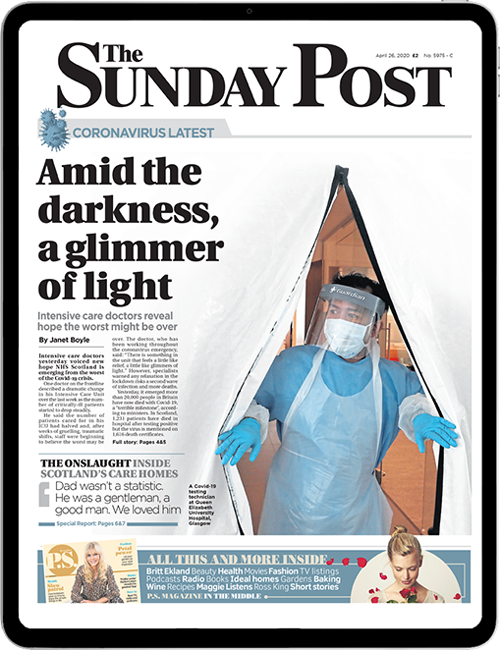 Enjoy the convenience of having The Sunday Post delivered as a digital ePaper straight to your smartphone, tablet or computer.
Subscribe for only £5.49 a month and enjoy all the benefits of the printed paper as a digital replica.
Subscribe