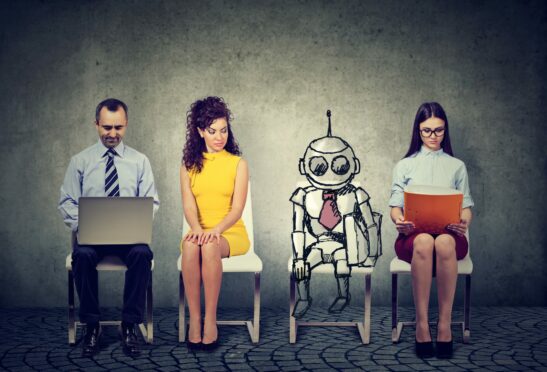 We have, of course, heard it before and become used to news of technological advances threatening to upend our lives, take our jobs and transform our lives.
Artificial intelligence (AI) is, according to experts and new converts, different. It is, they say, the real deal – capable of triggering change like the internet did but at a faster pace.
We have only started scratching the surface of its capabilities, which seem to advance with every day that passes.
From painting like Michelangelo and writing poetry like Burns, to writing our CVs and taking our jobs, AI tools such as ChatGPT will shape our future in ways we have not even begun to understand.
The online chatbot has, in the past few months, captured people's imaginations but the hurtling pace of the technology – with computers collecting and shaping information with human-like intelligence and discernment – has triggered urgent debates about its power can be harnessed responsibly and ethically.
While the systems have been all around us for years, working away invisibly in the background processing data and automating tasks in nanoseconds, many people have had their first knowing experience with AI through ChatGPT and image generation tools like Dall-E and Lensa.
AI: Latest version of ChatGPT is smarter but comes with warnings
With Scotland a leading player in the world of AI, particularly in the field of the ethics surrounding its uses, conversations on the impacts it will have on the likes of education, news reporting and healthcare will be at the centre of a summit taking place in Glasgow and online this month.
Speakers from across the world and many experts based in Scotland's burgeoning tech sector will be focusing on how to make AI accessible, trustworthy and inclusive across a programme of events at the Scottish AI Summit.
Dr Mhairi Aitken, a research fellow at The Alan Turing Institute, said: "For a lot of people, the breakthrough of these image generators and text generators is maybe the first time it's come into public consciousness.
"Things like ChatGPT have brought such a lot of public and media interest around AI and there have been massive leaps forward in the last year, but a lot of the issues we're now discussing about AI in the public domain are long-standing.
"I think it's really great that these discussions are happening much more in the public and there's interest and awareness in what AI is, what it's capable of and what it might do in the future. At the conference, there are a number of sessions focusing on that public-facing, outward-looking view of what AI means to everyday people and how we can maximise the benefits and minimise the potential harms.
"We're all interacting with AI and increasingly our lives are being shaped by it. AI can do great things, but we need to ensure it has societal benefit."
Bots v Burns: Can artificial intelligence really write love poetry like Rabbie? Well, err, no
With guests from across the tech sector, academia, industry, civil society, charities and more, the summit aims to make the discussion as broad-ranging as possible.
"A lot of the big AI conferences are very tech-focused and the innovation side of things is front and centre and then there'll be some panels on ethics or social considerations at the edges," Aitken added. "Here, they're central and it's a really inter-disciplinary conference bringing together different interests and perspectives."
Aitken has been working with the Scottish Children's Parliament and Scottish AI Alliance to broach the subject with the younger generation who'll see dramatic advances in their lifetimes.
Twelve children from Shetland, Doune, Glasgow and Edinburgh are being invited to the summit, having been learning about what AI means in relation to children's rights and how they can be involved in shaping decisions.
"They're coming not to just hear and learn, but actually speak," Aitken said. "They'll have some quite important messages for the AI community in terms of involving children in conversations.
"They're the most impacted group but are typically left out of conversations around how AI is developed but also around governance, policy and regulation.
"We're aiming to bring them in but also explore how children want to be involved and what kinds of processes we can build in the future. We're feeding this work into Scotland's AI Strategy so it'll have really tangible impacts on future policy."
As developments continue in the field of AI at a fast pace, work is being done to push Scotland as a world leader in the development of the technology, foregrounding values of being trustworthy, inclusive and ethical.
The AI strategy for Scotland was launched in March 2021, with The Data Lab and the Scottish Government partnering to create the Scottish AI Alliance.
It recognises the real-world benefits that AI can bring to society but also acknowledges the risks and challenges associated with its development and use.
But for many, the first interaction with the technology in which they know they're dealing directly with AI has been through text and image generators that have sprung up online in the past few months.
Currently, the most talked about is ChatGPT. Created by US company OpenAI, it is an advanced chatbot that can write emails, essays, lyrics or poetry and can answer questions or generate lines of code based on a user's input.
Steph Wright, head of the Scottish AI Alliance, said it was "wonderful" that people were getting a chance to get hands-on experience to a technology that they might not have realised has been working away in the background of everyday life all along.
"We thought it might be autonomous vehicles that would bring AI to the forefront of the public's awareness but then ChatGPT swept in and everyone's using it," Wright said. "When it first came out, I told it to tell me a story about a tapir and a capybara because they're my favourite animals and it told me the sweetest story.
"It's interesting to hear how people are using it, whether it's to suggest recipes based on what they had in their fridge or for blog posts.
"Things like ChatGPT are great for capturing the public's imagination but AI could transform things like healthcare. At the same time, there are misconceptions about what AI can and can't do and that's a really important conversation."
While a lot of these tools are fun to use, there are bigger implications on society. Wright believes the more people are exposed to AI, the more they'll assess how much they'll want to give it.
"You still have to think about where this data is going, who owns it, and it's those kind of questions, interrogations of technologies we're really keen to imbue in everyone," she said.
"With images that are scraped from the web, that's someone's art, someone's livelihood that has been taken without their permission to create a bit of fun.
"It's when you think deeper about those things there's obviously all these conversations around ownership of data and privacy.
"There's a lot of discussion over people using ChatGPT to write academic papers, in a way it's kind of plagiarism because you're using other work to then rephrase and present as your own.
"The other really big popular thing before Christmas was Lensa, that does really cool selfies. But that's not without its own problems and that has shown us biases – female users found it produced lots of images that are really sexual, which leads to a much deeper conversation about the dominance of sexualised imagery of women."
And what does ChatGPT itself say on Scotland's role in ethical AI? When asked, the chatbot responded: "Scotland is making significant strides in AI research, industry, and policy, and is well-positioned to become a major player in the global AI landscape.
"Scotland is taking a proactive approach to ensuring that AI development in the country is ethical and responsible. By promoting transparency, accountability, and fairness in AI, Scotland is setting an example for others to follow."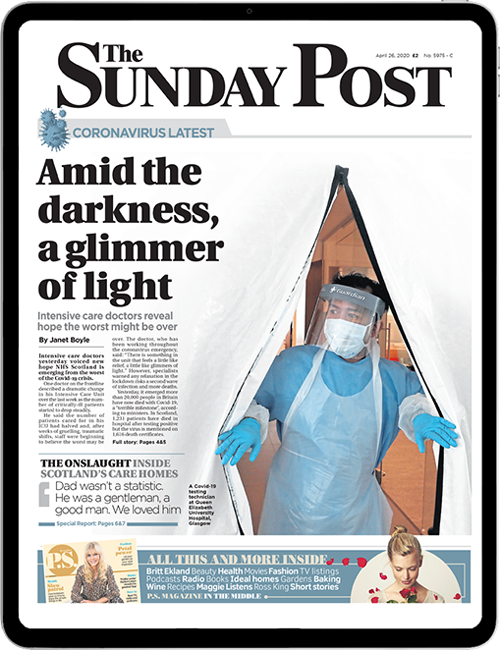 Enjoy the convenience of having The Sunday Post delivered as a digital ePaper straight to your smartphone, tablet or computer.
Subscribe for only £5.49 a month and enjoy all the benefits of the printed paper as a digital replica.
Subscribe