Scottish wrestler Joe Hendry has been carving a couple of potential new career paths while he's in lockdown – either becoming a boyband star, or fronting a public health campaign.
Unable to perform in front of crowds around the worlds as part of the Ring of Honor (ROH) roster due to the coronavirus pandemic, Hendry has been putting his considerable musical talents to good use with a series of parody music videos.
Extolling the virtues of social distancing via Aerosmith's classic I Don't Wanna Miss A Thing (now I Don't Wanna Catch a Thing) and a self-isolation version of Blue's All Rise, the grappler has become quite the hit online.
But he can't wait to get back on the road again with ROH, especially now that his gran can fuel her secret love of wrestling with the promotion's return to UK TV.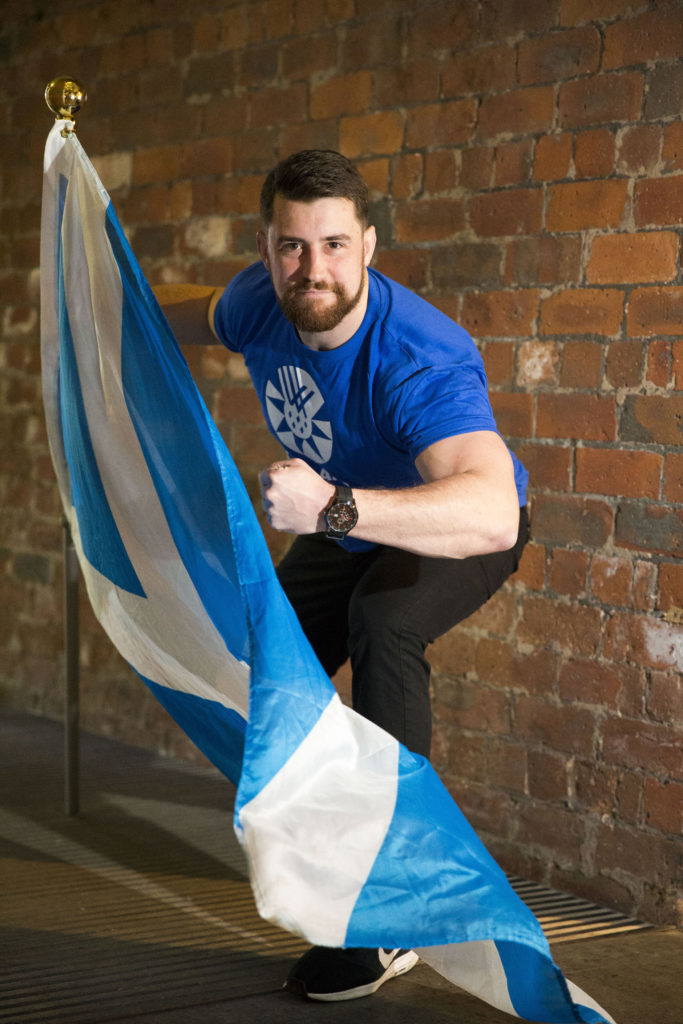 "I'm just doing my best to find meaning within the four walls," Hendry laughs as he chats to The Sunday Post from his home. "Putting out content, keeping busy. I can't be out there on the road, so I'm just trying to create in different ways.
"It's a new normal that no-one's used to. I feel quite fortunate to be in the situation I'm in with the company I'm with where they're supporting me so I can put out content and focus on keeping healthy and safe. They've been amazing."
Hendry's talents as a musician are well known, having mocked many an opponent with his custom parody entrance songs.
The victims during his time with Glasgow-based Insane Championship Wrestling included Grado and current WWE champion Drew McIntyre.
But this time around, it's coronavirus that's in Hendry's sights.
He started with a Covid-19 version of What's My Age Again? by Blink-182, and kept on having new ideas.
He adds: "It was reaching a lot of people and getting a lot of cool comments from people saying that it had brightened their day.
"I started to feel like I had a bit of a responsibility to give people a bit of a break, a bit of a laugh. If I can cheer up a few people that's the goal.
"The Blue one is actually just the back-up shots, I never intended that to be the actual video. I thought it was just a funny little video, but I started getting calls from family members who were really impressed!"
It's not just family members who have loved it – Blue stars Anthony Costa and Simon Weebe have both shown their admiration on Twitter.
"I don't want to say I'm officially booked as their special guest," Hendry laughs. "The ultimate goal here has to be to become the fifth member of Blue. At least half the band approve, so I think I need one more member…"
2 members of blue now approve!
Guest / support act on the next tour? 🤔

Email is in my bio lads 😂 #5thmember https://t.co/VHNODVLfCL

— Joe Hendry (@joehendry) April 25, 2020
Earlier this week, ROH announced that they would be returning to UK TV screens.
The promotion is scheduled to run shows from May 8 on the Fight Network UK Channel.
"It's phenomenal, it's really easy for my family now to keep up with what I'm doing," Hendry says.
"My grandma just absolutely loves wrestling, but she's one of those fans that doesn't want to admit it! I've tried to explain to her what programmes I'm on but she just watches every wrestling show just in case I might appear! She's a dedicated fan."
As he looks forward to a return to the ring in the hopefully not too distant future, Hendry heaped praise on ROH for their response to the coronavirus crisis.
Where many companies have placed workers on furlough or let people go, ROH has been fully supportive, not just to their roster but also the wider community.
"Whenever we'd do a show in a new town before the coronavirus, we did hospital visits. I was really proud to be a part of them for the time I was out there. You see the difference that professional wrestling can make in people's lives.
"I'm really privileged to be working for a company that really values that. What a lot of people don't know is that ROH are really supporting all their staff and contracted wrestlers. They're telling us not to worry, all we need to do is stay safe and healthy.
"That's a really admirable approach to take and I feel not enough people know that. They've selflessly put out a ROH Strong t-shirt and given all the money to the Salvation Army. It's cool to work for a company that is that caring."
Hendry says he's proud to be Scotland's representative in ROH at a time where Scots stars are making big names for themselves worldwide.
Drew McIntyre became WWE champion at this year's WrestleMania, and there are several other stars with prominent roles in companies across the world.
"I was reminiscing with Drew about the time we'd shared in the ring and the lessons I'd learned wrestling him," Hendry says.
"It was great to see the things he's achieving and he was saying he was happy for me.
"It was really cool because he's been in the business a long time and he's seen my entire time in the business pretty much.
"It's a great time for Scottish wrestling and I'm doing my absolute best to represent by country and our scene.
"It's awesome that there's so many people doing well and signed to major companies but it is important to take a few moments here and there to remember the people that laid the foundations for that.
"A lot of people put in a lot of work and miles on their body to pave the way for people like myself."
The lockdown period has not only provided the opportunity for Hendry to showcase his musical talents, but also reflect on where he is.
Once nicknamed the Local Hero, Hendry admits he's living his dream, but insists those that should be saluted are the workers on the frontline of the coronavirus crisis.
"Being on the road is what I wanted professional wrestling to be. It's why I've put in all these hours, why I've worked so hard. Everything I've done in my life has culminated to being in this situation.
"Sure, it's sad and frustrating that that's taken away for a while, but I think this time has allowed myself and everyone in entertainment and the arts to realise that the real heroes are the frontline essential workers.
"It's the NHS and care workers, everyone that's doing stuff to allow people to continue their lives as closely to normal as they can. Those are the real heroes."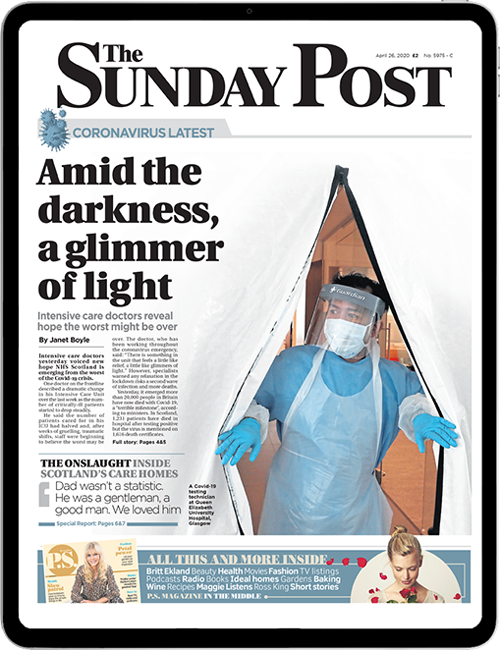 Enjoy the convenience of having The Sunday Post delivered as a digital ePaper straight to your smartphone, tablet or computer.
Subscribe for only £5.49 a month and enjoy all the benefits of the printed paper as a digital replica.
Subscribe